A story and worksheet that explores issues regarding female gender stereotypes.
Use this teaching resource with students to promote a discussion about female gender stereotypes during Women's History Month in March or Fire Prevention Week in October.
The story follows a firefighter who rescues a boy from a burning house. It is up to the students to determine the gender of the firefighter.
Read the story aloud to students or put it into your reading center.
Two versions of the worksheet are included – one targeted at upper grades and the other for lower grades
Use this resource with the Female Gender Stereotypes Fact Sheet.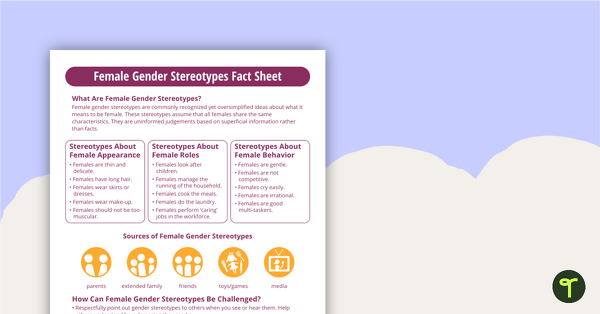 teaching resource
A fact sheet providing an overview about female gender stereotypes.