Create a visual representation of the characteristics of the New England colonies with an image board worksheet.
Learn about Life in the New England Colonies
This resource was created to accompany our New England Colonies Instructional Slide Deck. It follows the pacing therein and provides students with places to record the climate, growing and harvesting crops, supplies and tools, education, and social life in the New England colonies.
This activity asks students to create an image board representing the New England Colonies. They will draw and color images representing the geography, climate, housing, education, and agriculture associated with the northernmost colonies. Once their image board is complete, students will write short captions explaining their images and what they represent for the colonial characteristics.
Everything You Need to Teach the Standards!
This resource and accompanying slide decks, passages, and graphic organizers are all you need to teach an entire unit on the thirteen colonies. 
Grab these accompanying resources to complete your 13 colony lesson plans!
Tips for Differentiation + Scaffolding 
A team of dedicated, experienced educators created this resource to support your American History lessons. 
If you have a mixture of above and below-level learners, check out these suggestions for keeping students on track with the concepts: 
🆘 Support Struggling Students
Help students who need help understanding the concepts by 
Teach the slide deck concepts in short, 10-15 minute instructional segments, allowing your students to talk, process, and record their learning on the organizer.

Provide students with sentence stems or frames to guide them through note-taking.
Easily Prepare This Resource for Your Students
Use the dropdown on the download button to select the Google Slides or PDF version of this resource.
---
Don't stop there! We've got more activities and resources to help you teach about the New England, Southern, and Middle Colonies.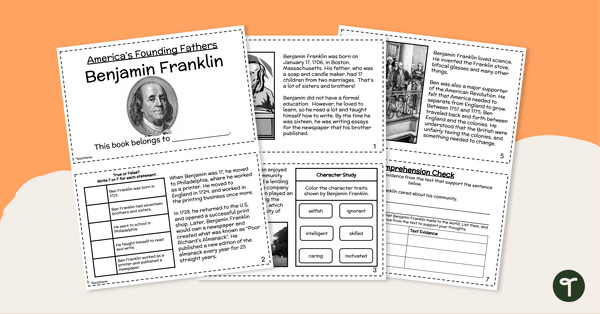 teaching resource
Read and learn about Benjamin Franklin with an informational reader and activity booklet.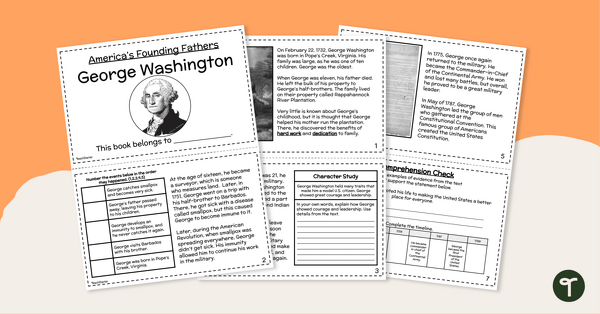 teaching resource
Read and learn about the father of our country, George Washington, with a printable reader and activity book.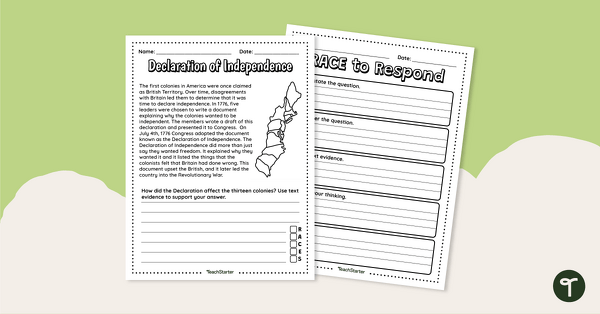 teaching resource
Blend reading, writing, and historical concepts with the Declaration of Independence worksheet.