Display information about the order, scale, and the diameter of the planets with this colorful science poster.
Display Information about the Solar System with a Planet Poster
Are your students full of questions about our solar system? Maybe they've brought up questions such as, 
"What is the biggest planet?"

"How big is Neptune?"

"Which planet is closest to the Sun?"
If these questions sound familiar, we have a fact sheet that is ready for you to print and use in your classroom today!
Introducing our stunning planetary poster that is perfect for students with an interest in astronomy and the solar system! This poster beautifully displays information and visuals about the planets' order, scale, and diameter in our solar system.
With this poster, you can marvel at the incredible diversity of the planets in our solar system, from the small and rocky Mercury to the massive gas giant Jupiter. Each planet is represented to scale, allowing you to compare their sizes and get a sense of the vast distances between them.
How to Make the Most of Your Solar System Poster
Print the poster and display it in your classroom for students to reference when doing independent work.

Print the poster, slip it into a clear sleeve and use it in your guided groups as a reminder.

Print the poster, slide it into a clear sleeve and hang it on a ring as a reference tool for a learning center. 
We've also come up with bonus ways to turn posters into interactive tools that really make your lessons stick!
📂 Place copies in students' homework folders for reference. 
💻 Provide posters as digital resources for virtual students. 
🧠 Test students' memories by showing them the poster, then hiding it and having them tell you what they remember.
✅ Incorporate posters into your lesson wrap-up: students write on a sticky note what they learned from the lesson and place it on the poster. 
Before You Download
This resource prints as a PDF. Please use the Download button to access the full-color version of this resource.
Fill your classroom with more posters and interactive displays!
---
Spend more time lesson-doing and less time lesson-planning when you grab these activities and teaching resources too!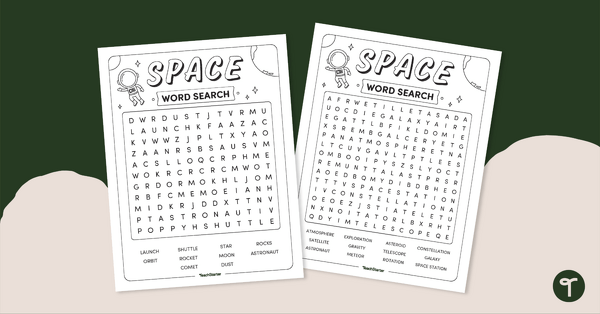 teaching resource
Review science vocabulary terms with an engaging space word search.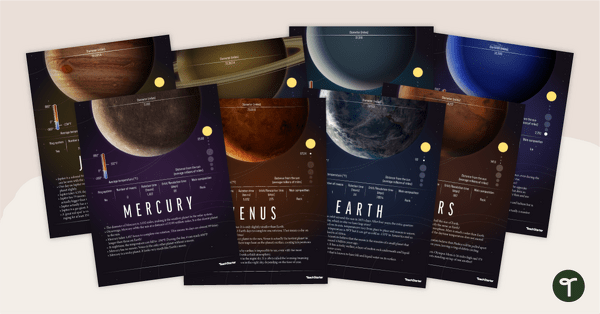 teaching resource
Use this set of visually striking and informative posters about the planets of our solar system in your classroom.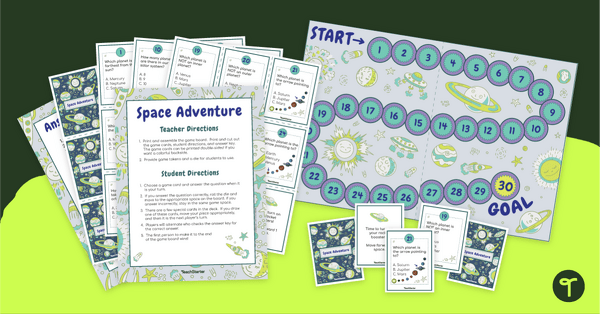 teaching resource
Review the order of the planets with a fun space adventure board game.