Help your students demonstrate the passage of time in their writing with 35 time-order transition word cards.
What are Time Order Words?
Words that show the order of events are called time-order words. They help us understand the order in which things happened, from the beginning to the end.
Using time-order words can be very helpful for young writers in improving their writing skills. It helps them to structure their writing in a clear and organized way. By using time-order words, young writers can describe events in a logical sequence, making it easier for readers to follow their ideas and understand the sequence of the story. For instance, when writing a story, young writers can use words like "first," "next," "then," "after," and "finally" to organize their ideas and events. This helps to ensure that the story is coherent and flows smoothly from one event to the next. These words are beneficial to students, not only in writing, but across other subject areas as well.
---
Paired with the right resources, this word wall will provide a definite boost to your students' vocabularies. These word wall cards pair perfectly with your narrative writing unit and these downloadable resources!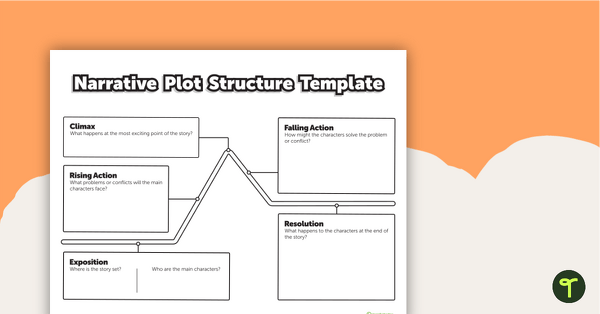 teaching resource
A template for students to use when planning the plot structure of a narrative text.
teaching resource
An 18-slide editable PowerPoint template to use when teaching your students about the structure and language features of narrative texts.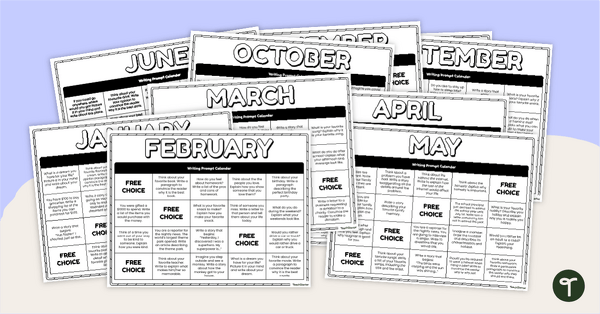 teaching resource
Monthly writing calendar with 240 writing prompts for the year.
---
Using time-order words also helps young writers to develop their vocabulary and language skills. They learn to use transitional words and phrases, which can make their writing more sophisticated and interesting to read.
Download and Print Your Time Transition Words
Print out and display these time-order transition word wall cards in your classroom. This resource download consists of 35 different time-order transition words and phrases. Use the download button to select the editable Google Slides file or the print-and-go PDF download.
Time Order Word List
first of all, firstly, to start with, to begin with, initially, soon, then, next, before long, afterwards, after a while, a while later, as time passed, following that, later on, suddenly, eventually, in due course, meanwhile, last of all, lastly, to conclude, in the end, finally.