Research and write about the different major mountains, rivers, and land features in the United States with a printable workbook.
Discover U.S. Physical Features with a Research Project
Are you teaching your students the significant physical features of the United States? We have the perfect resource to help broaden your students' horizons and learn about our great country. We have a vast and beautiful continent, and young learners need to know more about the land features found in the United States. 
With this research workbook, students are tasked to research and perform the following tasks surrounding each land feature.
Locate

major landforms

on a United States map

Identify states and surrounding landmarks for each landform

Describe each significant landform in their own words

Find and write down two fun facts about each landform. 
What are the Major Land Features in the United States?
Through this activity, students will research and write about the following major mountains, rivers, and land features in the United States.
The Rocky Mountains, 

The Appalachian Mountains, 

The Rio Grande, 

The Mississippi River, 

The Hudson River,

The Gulf of Mexico, 

The Great Lakes, 

The Continental Divide,

 The St. Lawrence River.
This resource is also available as a Google Slides Interactive Activity. Check the library for an alternate version.
A Variety of Ways to Prepare This Resource
This resource works well as an individual activity, learning station, or whole group learning activity. 
Print this resource as a packet for easier distribution. Once received, students will separate the pages, cut them in half, and stack them to form a booklet.
Before You Download
Use the dropdown Download button to download this resource's PDF or Google Slides version. 
---
Don't stop there! We've got more geography activities we know your students will love: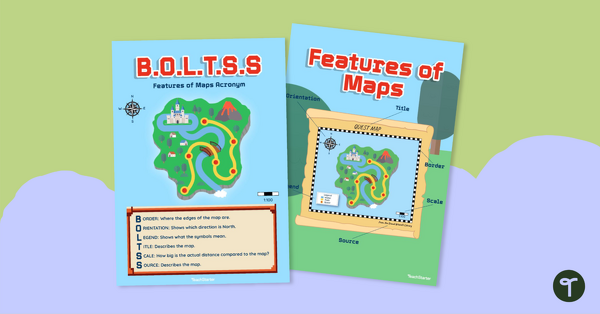 teaching resource
Explore the features of maps using this set of colorful classroom posters.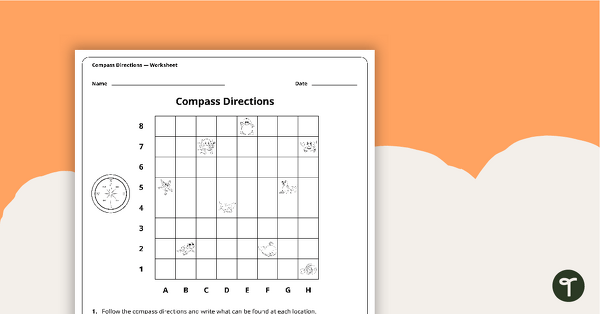 teaching resource
A worksheet to use when exploring grids, grid references and direction.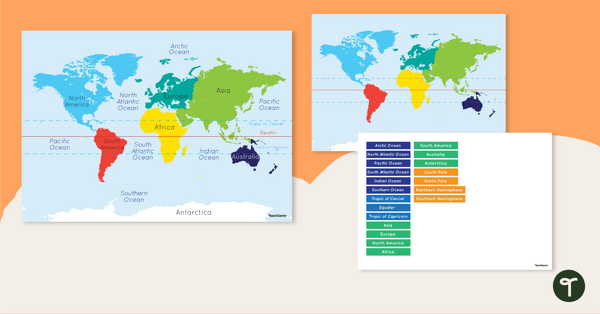 teaching resource
Discover and label the world's continents and oceans with this blank map of the world.