Teach your students how to share the feelings of others with this empathy for kids poster and worksheet.
Empathy for Kids
Are your students struggling to understand the meaning of "empathy?" Let's take a look at a simple definition you can use with your students when teaching about this concept. 
Empathy is essentially the ability to understand and share the feelings of others. It involves putting oneself in someone else's shoes and experiencing their emotions, perspectives and thoughts. This is different from the term "sympathy" in that when a person is sympathetic, they acknowledge the feelings of others but don't feel others' pain as their own.
Teach Starter has created a printable poster and worksheet for your students to help them understand what it means to be empathetic. The worksheet comes in two different versions, one with primary writing lines and one with intermediate writing lines.
 The included poster highlights ways to show empathy which include:
If a friend is hurt, stay with them until they feel better.

Ask if a friend needs help.

Ask how you can help a friend cheer up.

Ask to play with someone who is alone.

Listen to others without interrupting.
Tips for Differentiation + Scaffolding 
A team of dedicated, experienced educators created this resource to support your social emotional lessons. 
In addition to individual student work time, use this poster and accompanying worksheet to enhance learning through small groups, whole class lessons or remote learning assignments. 
If you have a mixture of above and below-level learners, check out these suggestions for keeping students on track with the concepts: 
🆘 Support Struggling Students
For students needing additional support, consider listing examples of empathetic and sympathetic behavior to help students identify the differences.
➕ Challenge Fast Finishers
If students need a challenge, provide scenarios to students and encourage them to think of ways they can be empathic. Some scenarios may be:
A pet is sick or hurt.

When a new student joins the class and is nervous/shy.

When a classmate is being teased by someone else.
Easily Prepare This Empathy Poster and Worksheet for Your Students
Use the dropdown icon on the Download button to choose between the PDF or editable Google Slides version of this resource.
Print the poster on cardstock for added durability and longevity. 
---
This resource was created by Lisamarie Del Valle, a teacher in Florida and a Teach Starter Collaborator. 
Don't stop there! We've got more activities and resources that cut down on lesson planning time: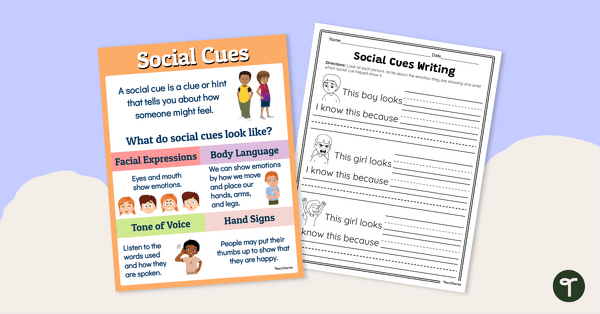 teaching resource
Teach your students about different social cues with this printable poster and worksheet.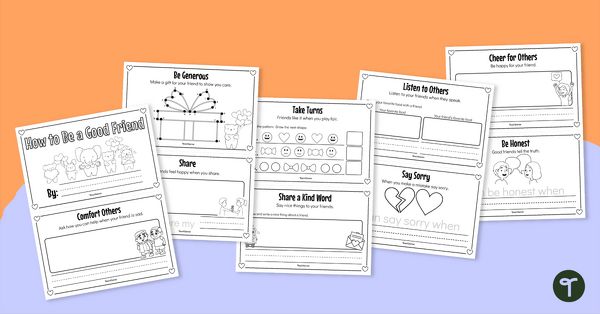 teaching resource
Encourage students to build relationships by learning how to be a good friend with this printable mini-book.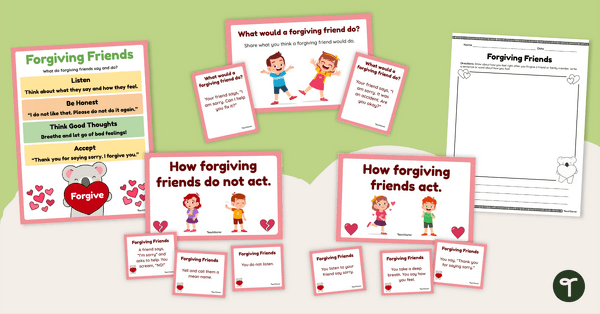 teaching resource
Use these character education activities to encourage students to maintain and repair friendships by forgiving others.