Hola! Are you looking for ways to include more real-world learning in your classroom? Put down your enchilada and take a look at our new teaching resource for middle years – Frida's Fiesta Poster and Task Cards. This teaching resource includes a stimulus poster and 39 activity task cards that prompt learning from the Frida's Fiesta Restaurant menu.
This teaching resource makes teaching and learning in a real-world context as fun as eating corn chips and guacamole!
---
Frida's Fiesta Explained…
So, what's this teaching resource all about? Above all, it's about creating a rich learning experience in a real-world context. It focuses on developing reading comprehension and inference skills in the context of Frida's Fiesta – the world's greatest Mexican-style restaurant!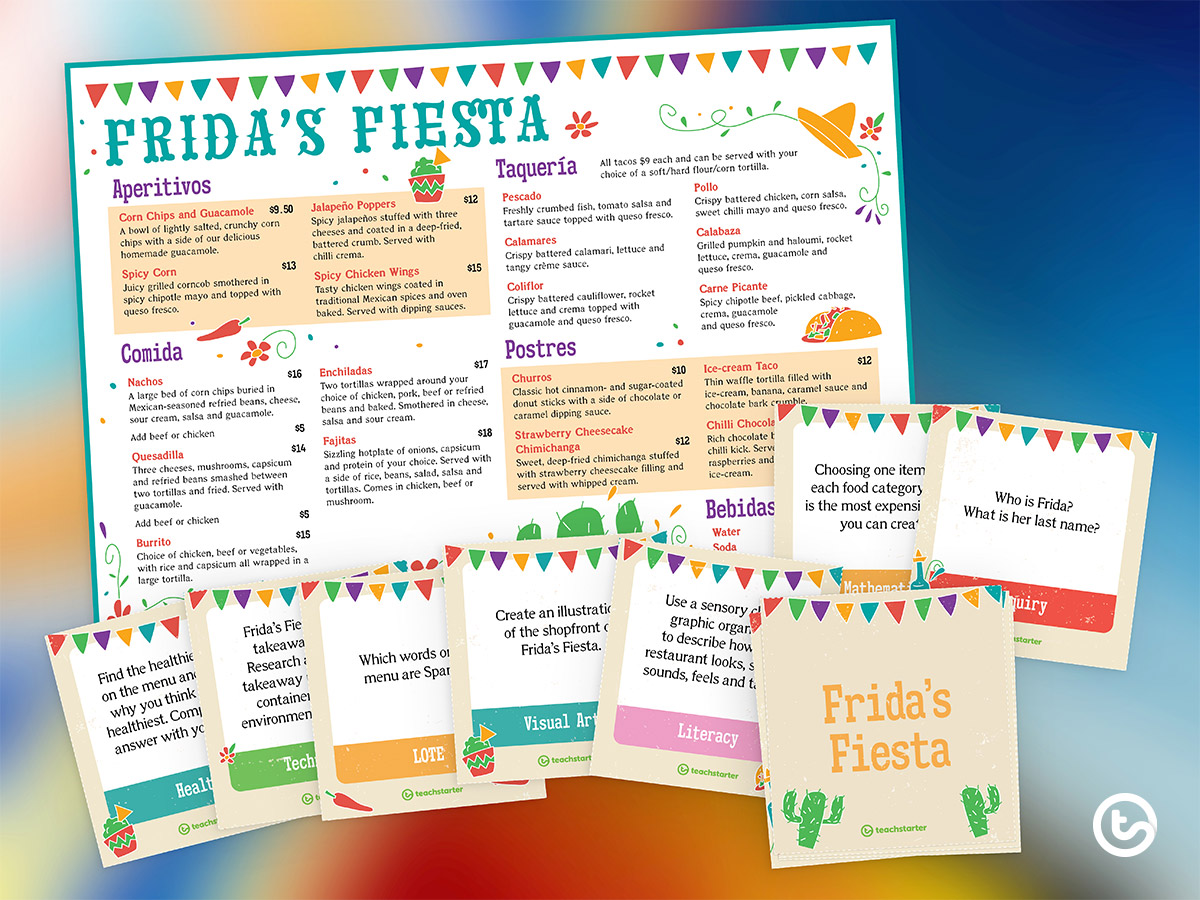 The 39 task cards included in this resource have a cross-curricular focus. What's more, they even include explicit inquiry-based tasks.
---
Curriculum Links
This teaching resource is ideal to use with students, Years 4, 5 and 6. So how does this link to the curriculum? Read on to find out…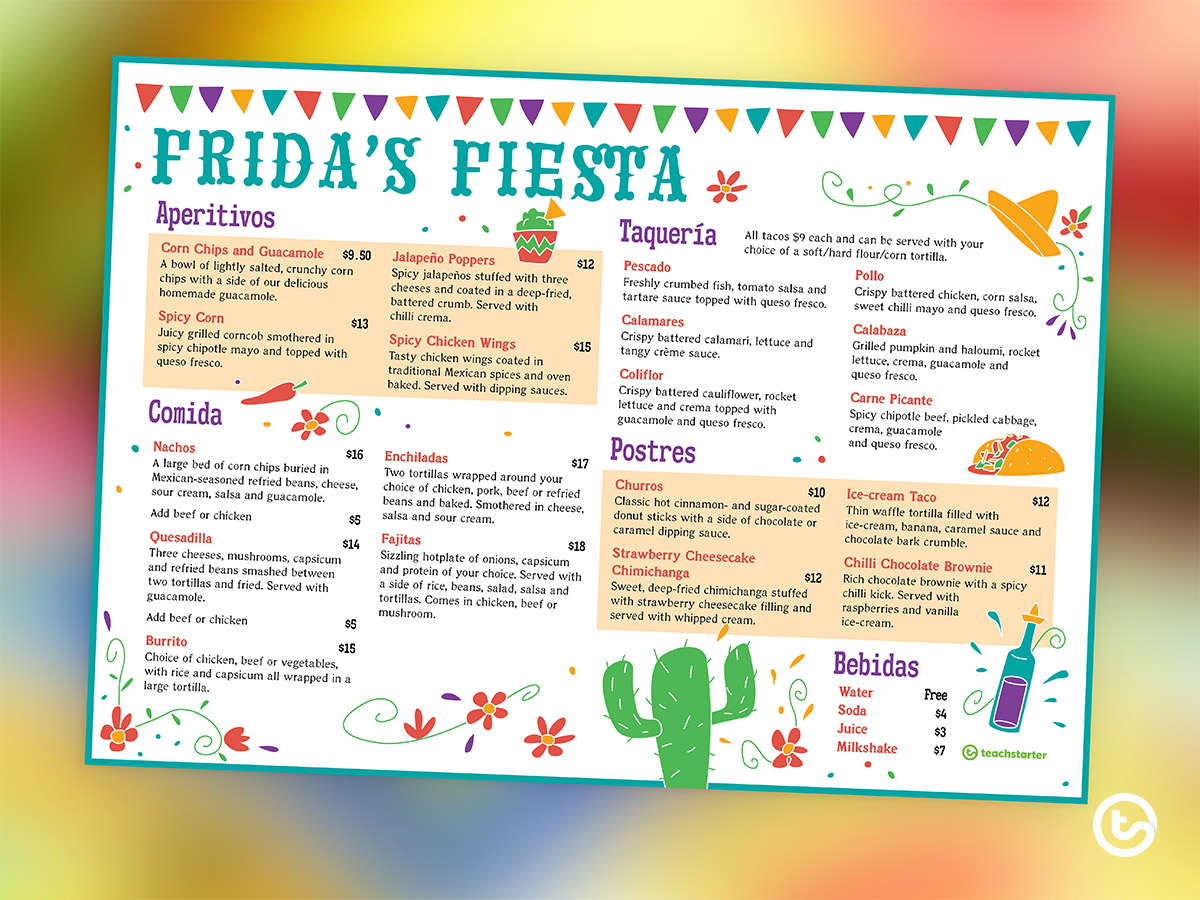 Firstly, this unique teaching resource can be linked to the English curriculum in the learning areas of:
Text structure and organisation
Examining literature
Texts in context
Interpreting, analysing, evaluating
Creating texts
Secondly, your students will engage with ideas and themes from this stimulus poster and answer questions on topics across the curriculum! These brilliant task cards encourage meaningful learning experiences across many learning areas from Mathematics to Technology and from Health to Visual Arts!
Working across the curriculum has been proven to increase motivation, encourage teamwork. In addition,  this approach to learning creates pathways for further discoveries!
---
Real-World Context
Another reason I am a huge fan of this resource is that it provides students with the opportunity to make connections with the real-world. Your students will draw on their own knowledge and life experience to infer meaning and respond to the challenges on the task cards.  It is so important to make connections with the classroom and the real world because it nurtures our students as life-long learners.
Take for example the mathematics task cards!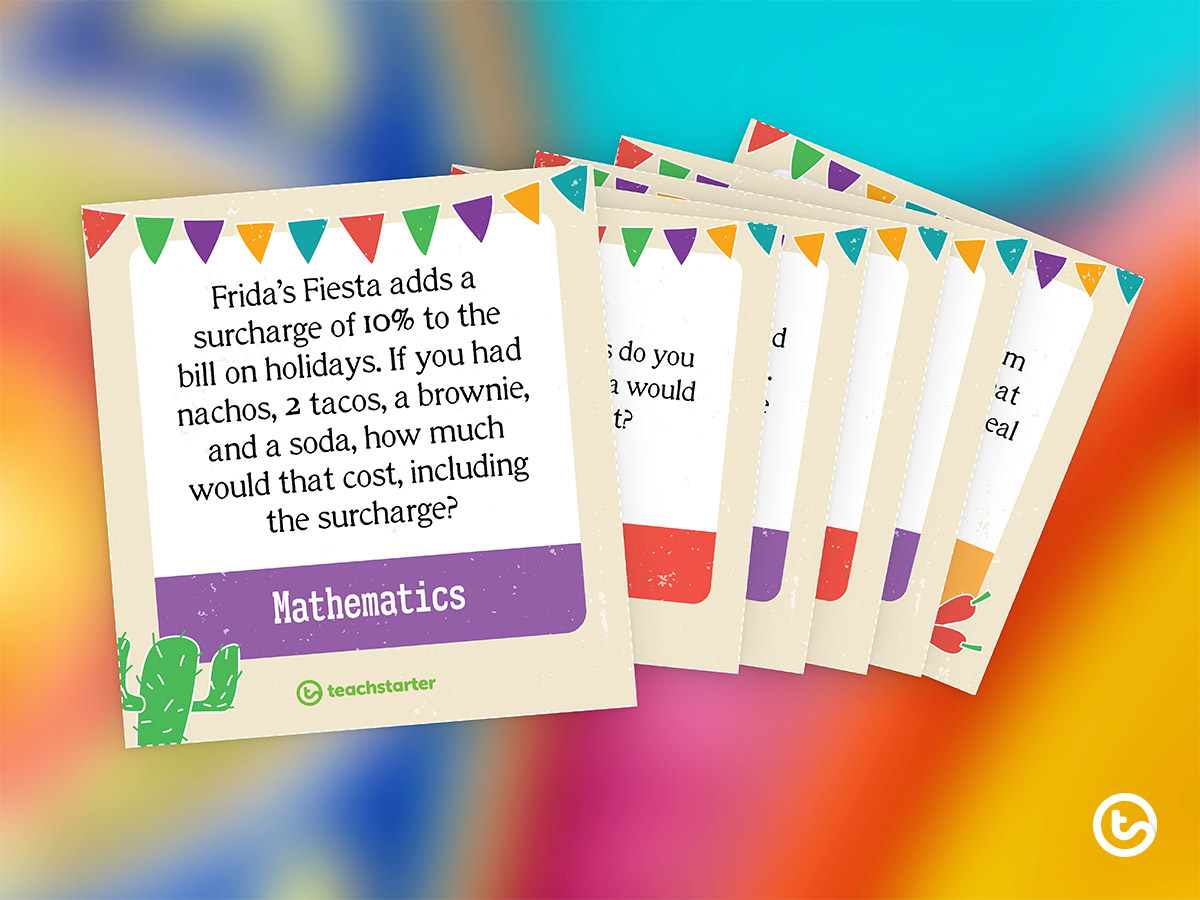 The maths task cards included in Frida's Fiesta encourage students to develop the ability to make choices, interpret, formulate, model and investigate problems. Most importantly, students solve problems in a meaningful situation. Students are given to opportunity to design mini maths investigations and plan their approaches.
---
How to Set It Up
There are lots of different ways to use these task cards and set up this learning experience.  Firstly, get yourself set up by printing:
multiple copies of the stimulus poster
one or more sets of task cards (reverse side of task card optional).
Here are a few critical housekeeping steps for success…
Arrange your class into small mixed ability groups. Try using our Reciprocal Teaching Role Cards to promote students' reading comprehension.
As a class and in small groups spend plenty of time reading, unpacking and decoding the text.
Decide whether to incorporate this activity a part of English groups or whether to block out a session in your timetable for a whole class focus.
Encourage each group to choose one task card per session. Either allow students to pick at random or guide their choices of task card based on the learning area.
---
To sum it up, this reading comprehension teaching resource is a beauty!! Frida's Fiesta Stimulus – Task Cards is an all-rounder that just keeps on giving. Whether it's an end of year motivator or a start of year team builder, your students are going to love it!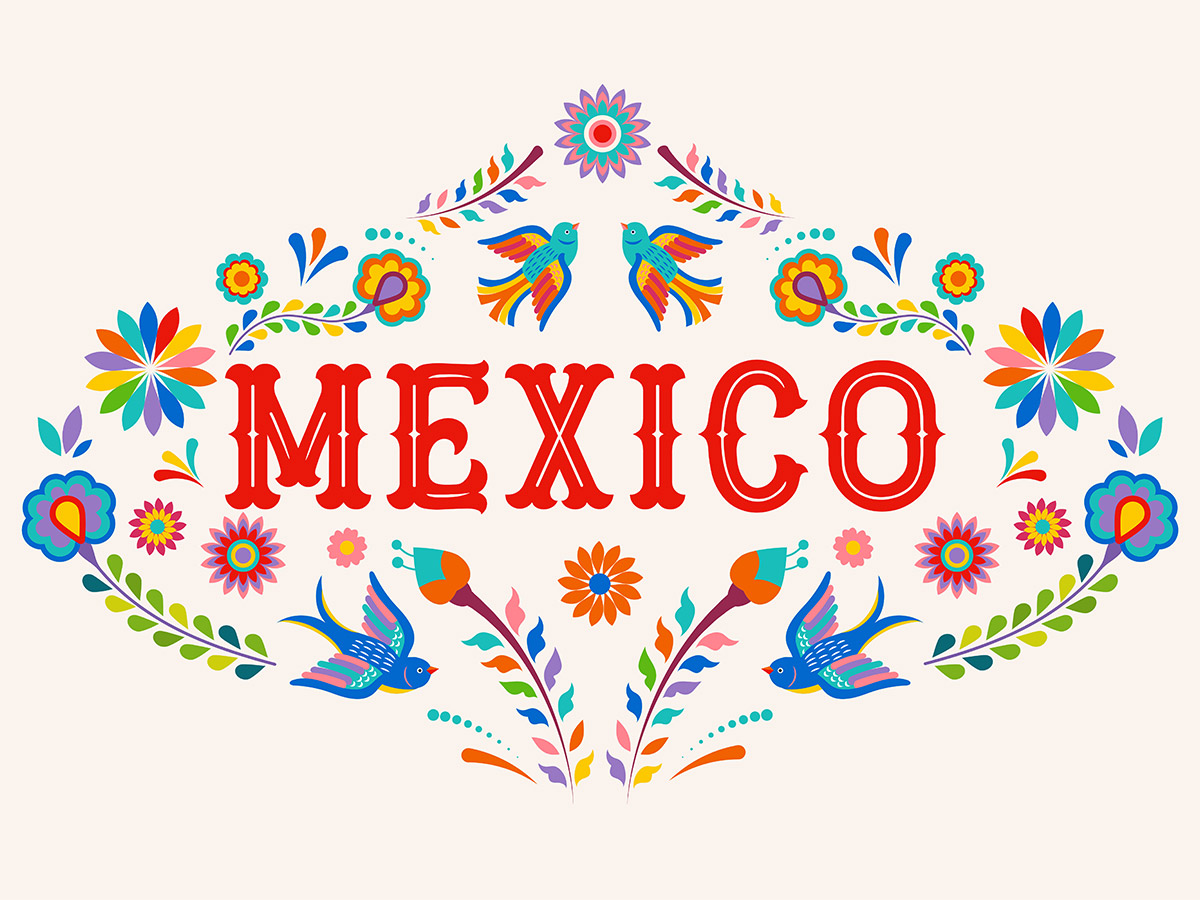 So take your students on a virtual adventure to the world's greatest Mexican-style restaurant – Frida's Fiesta! There's nothing to lose and everything to gain!
For more task cards, head to out Task Card collection. Here you'll find a variety of problem-solving, open-ended tasks and hands-on activities for students to complete as part of a group or independently. These educational task cards cover a range of topics and learning areas, including Numeracy, Literacy, Science, Social Studies and Technology.
I value your feedback! Send me a message on the comment sections below.
And don't forget to share your photos on Instagram #teachstarter