Clean Up Australia Day 2022 is almost here! While Clean Up Australia Day is happening this Sunday the 6 March, there's certainly been a spanner thrown in the works with the devastating floods that have occurred. Event dates can easily be changed to a date that is more convenient – Australia's waste challenges go far behind one day.
The Schools Clean Up Day was on scheduled for Friday 5 March, but if you haven't managed to get organised, that's okay because it's been a crazy start to the school year. It's still a great opportunity for students to learn about the impact of rubbish.
---
Organising your Class' Clean Up Effort
If you haven't already, head straight to Clean Up Australia Day's official webpage where you'll find heaps of downloadable, free resources to assist in your preparation for Clean Up Australia Day.
Register your school and order your pack.  This includes bio bags for collecting rubbish and gloves for teachers/supervisors. If your pack doesn't arrive in time, you can buy biodegradable garbage bags and biodegradable gloves at Biome. Don't forget to nominate yourself as the Site Supervisor using this form.
What Your Students Will Need
Leading up to your event, chat with your students about appropriate protective clothing they'll need to wear. As you'll likely be going off the footpath, ensure they wear covered, closed shoes. As it's still Summer, they'll also need to wear a wide-brimmed hat and plenty of sunscreen. They should also bring water bottles along with them (you could transport these in a plastic clothes basket).
What You'll Need
Prepare thoroughly by popping together a little kit of Clean Up Australia Day necessities. Here's a suggested list of items:
a mobile phone in case of an
emergency
tongs and heavy duty gloves to
remove sharp objects
first aid kit and instructions
bins/skips for rubbish and recycling
(contact your local council or clean up)
sunscreen and spare hats
antibacterial hand sanitiser
a clipboard with extra Volunteer Registration Forms and copies of the Accident and Incident Report
Risk Warning Poster and tape.
---
Getting the Community Involved
Looking for volunteers to help with your Clean Up Australia Day event? Why not invite parents, grandparents and community members along? Extra adult hands can be very helpful in assisting kids to collect rubbish and to talk to them about the importance of what the day is all about.
Ask volunteers to arrive fifteen or twenty minutes early for the event so that they can fill out a Volunteer Registration Form. Even if they're registered online, a paper form must be kept for every volunteer. It's also a great idea to hold an informal volunteer briefing to outline plans for the day and talk about general house-keeping rules!
---
Clean Up Australia Day Classroom Activities
We have a whole collection of Clean Up Australia Day Teaching Resources for you to access! Here are my top resources for preparing and reflecting on this great initiative:
This Rubbish Bin Sorting activity is perfect for the week before Clean Up Australia Day!
You can use the food and waste illustrations included in the download, as well as encouraging students to cut up images from catalogues and junk mail. Enlarging the rubbish bins to A3 size makes for a fun small group activity too.
Students 'rubbish sort' catalogue pictures of items that they already have at home (or want to have!).
Link this activity to a discussion about how many times an item is likely to be used and whether or not it will be recycled or end up in landfill.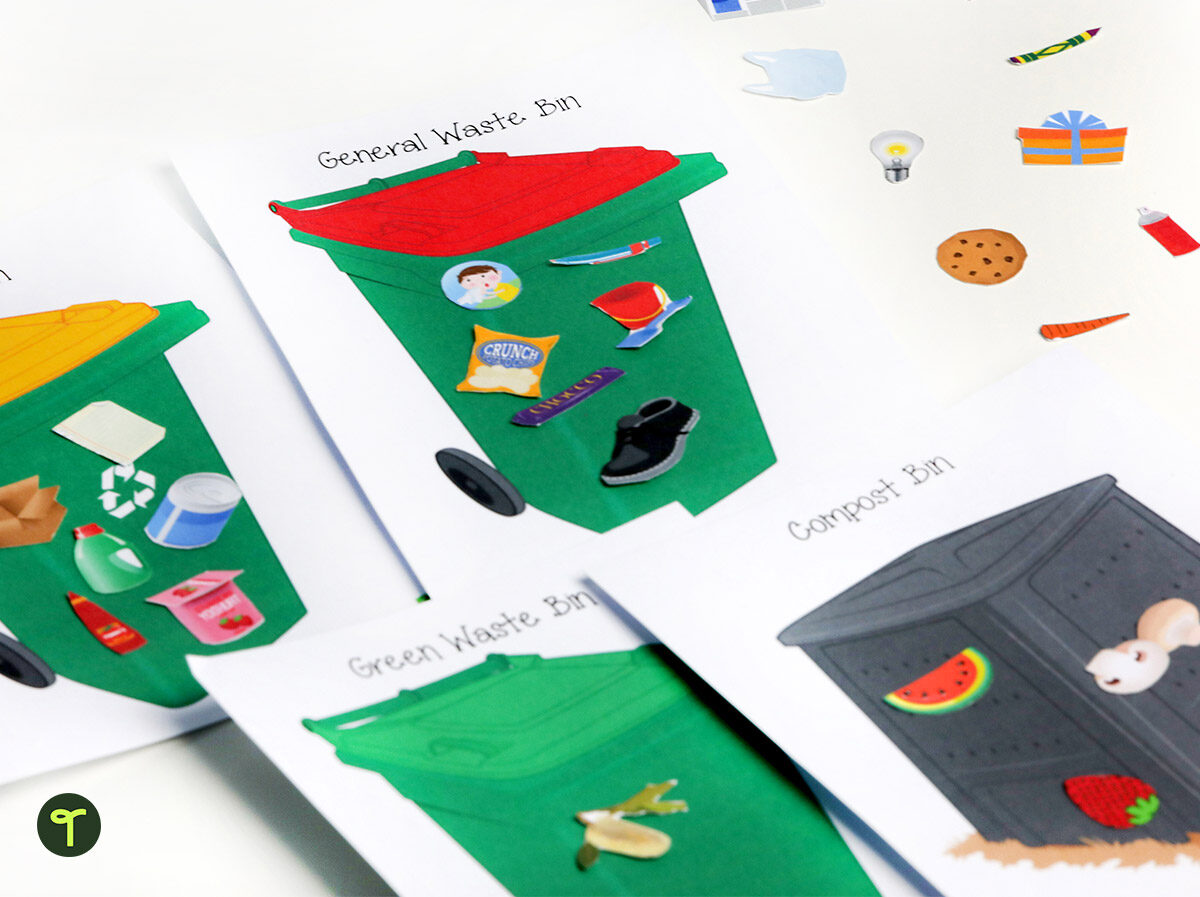 A great sustainability activity for the lower years where students sort the images based on things that make the Earth happy and things that make Earth sad. A great discussion point when students are completing this activity in class.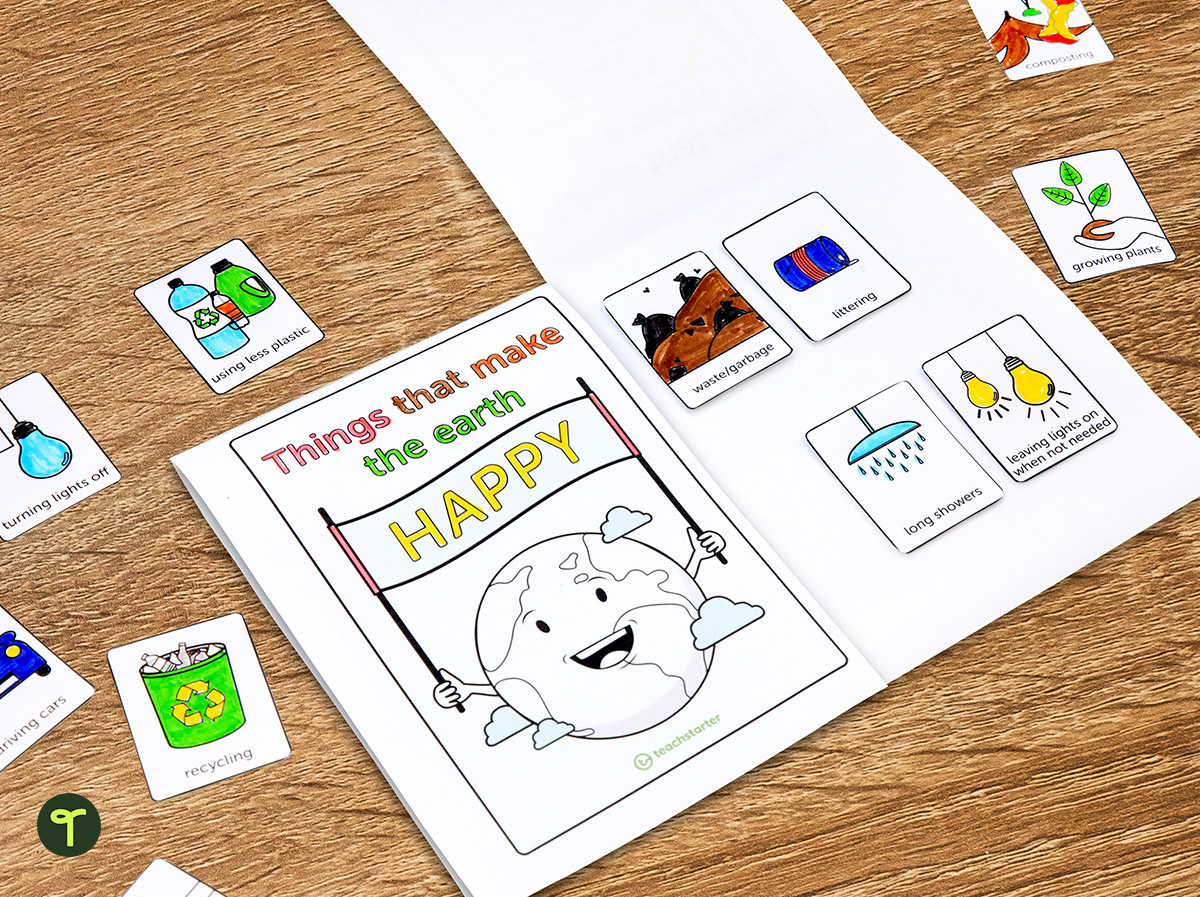 ---
After Your Event
At the completion of your event, your role of Site Supervisor still requires a few more things!
Return the Volunteer Registration Forms to Clean Up Australia no later than 1 month after your event has taken place.
Complete and return the End of Clean Up Report (this helps the organisation to prepare an overall annual Rubbish Report).
Organise certificates for your volunteers.
Print and present your school's certificate!
We hope you enjoy a successful and enjoyable Clean Up Australia Day 2020!