Classroom door display ideas… a simple term that when typed into Google or Pinterest a collection of amazingly decorated classroom doors are shown. You spot the one you love and begin the process of collecting all of the materials to finesse the concept – however, this task often becomes much larger than you originally anticipated. Been there?
We're here to help, we've created not one, but four different classroom door displays that are available at the click of a button. You'll get everything you need to create your very own, Pinterest worthy classroom door display.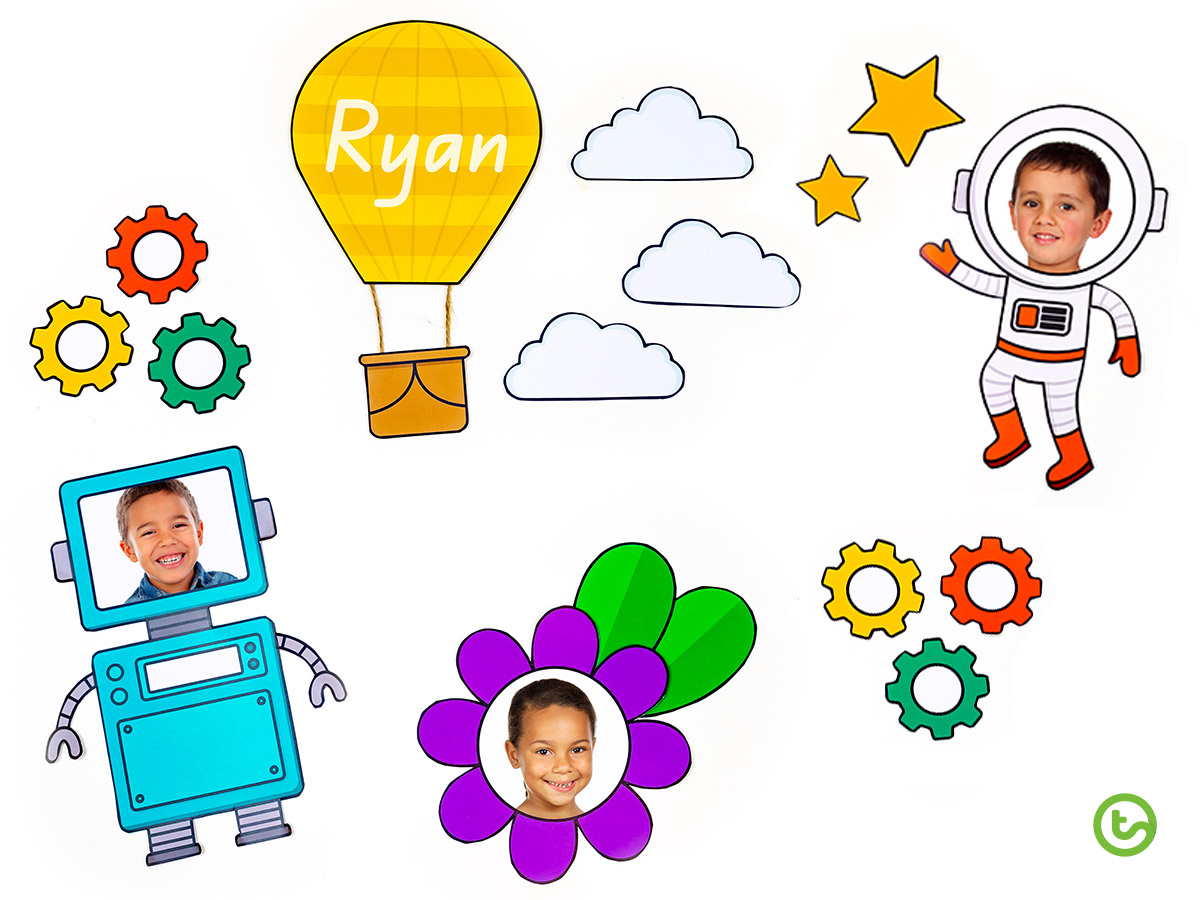 The only thing that might take a bit of time is the cutting out of the materials, nothing a Netflix binge won't help with, right?
4 Super Easy Classroom Displays to Jazz Up Your Door
There's nothing better than creating a beautiful classroom door display to make your students feel welcomed as soon as they get to their classroom at the beginning of the year.
This space-themed door display template looks phenomenal on a black background. The inspirational title of 'The Sky's The Limit' sets up your students to reach for the stars! What's not to love about that?
These super cute hot air balloon templates are perfect (easy to cut out) with a bit of string, you can add a little craftiness to this door display. A bright display that looks super uplifting (see what I did there?) on a nice blue background.
This download also matches in well with the theme of Dr. Seuss in the classroom – 'Oh the places you'll go!'
You can stick in a photo of each of your students between the basket and the balloon, to make it look like they are travelling in a hot air balloon. Alternatively, if you don't have photos yet – you can put in the students' names as we have done in the below image.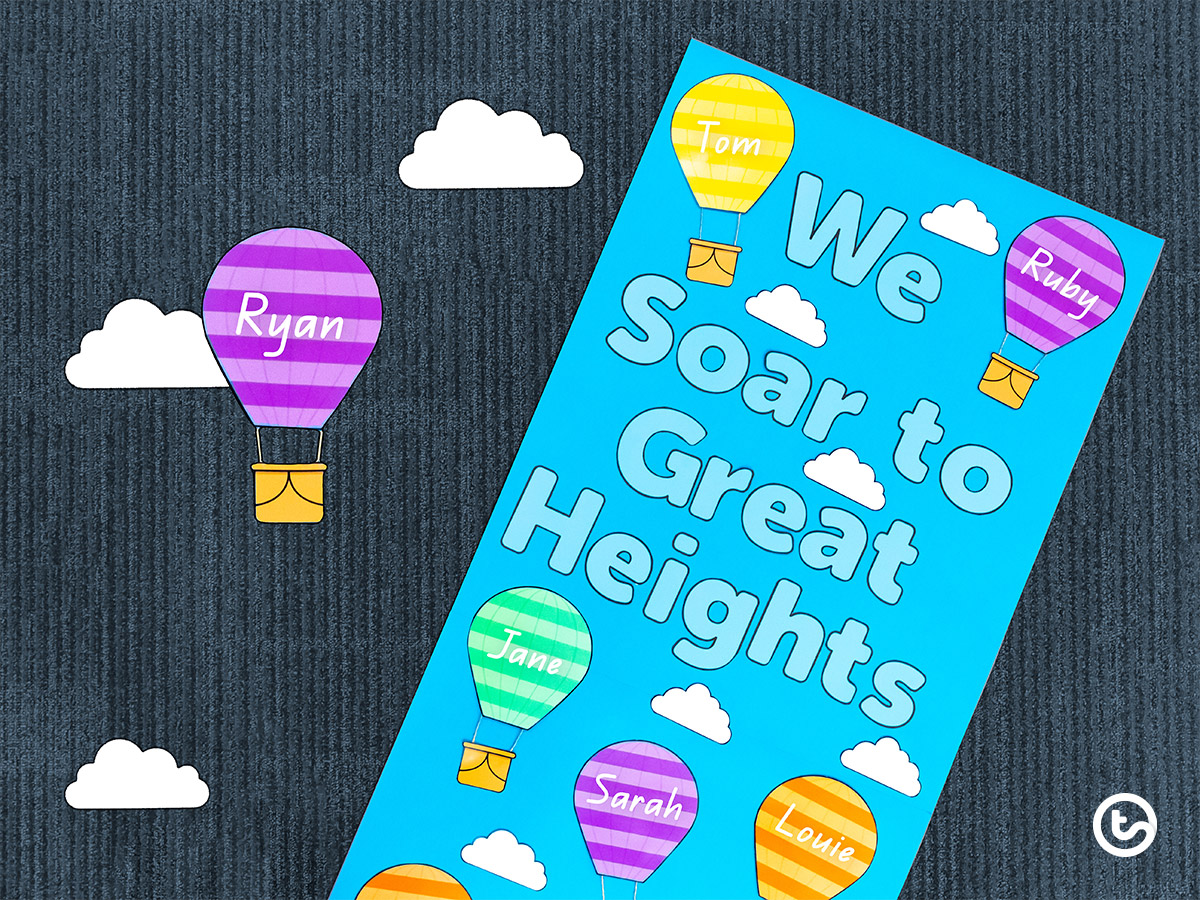 This robot-inspired classroom door display looks incredible on a black background. Start your students off on the right foot with these cute robots with their names, or better yet, their faces in the robots head.
They'll have heaps of fun trying to find their robot on the classroom door.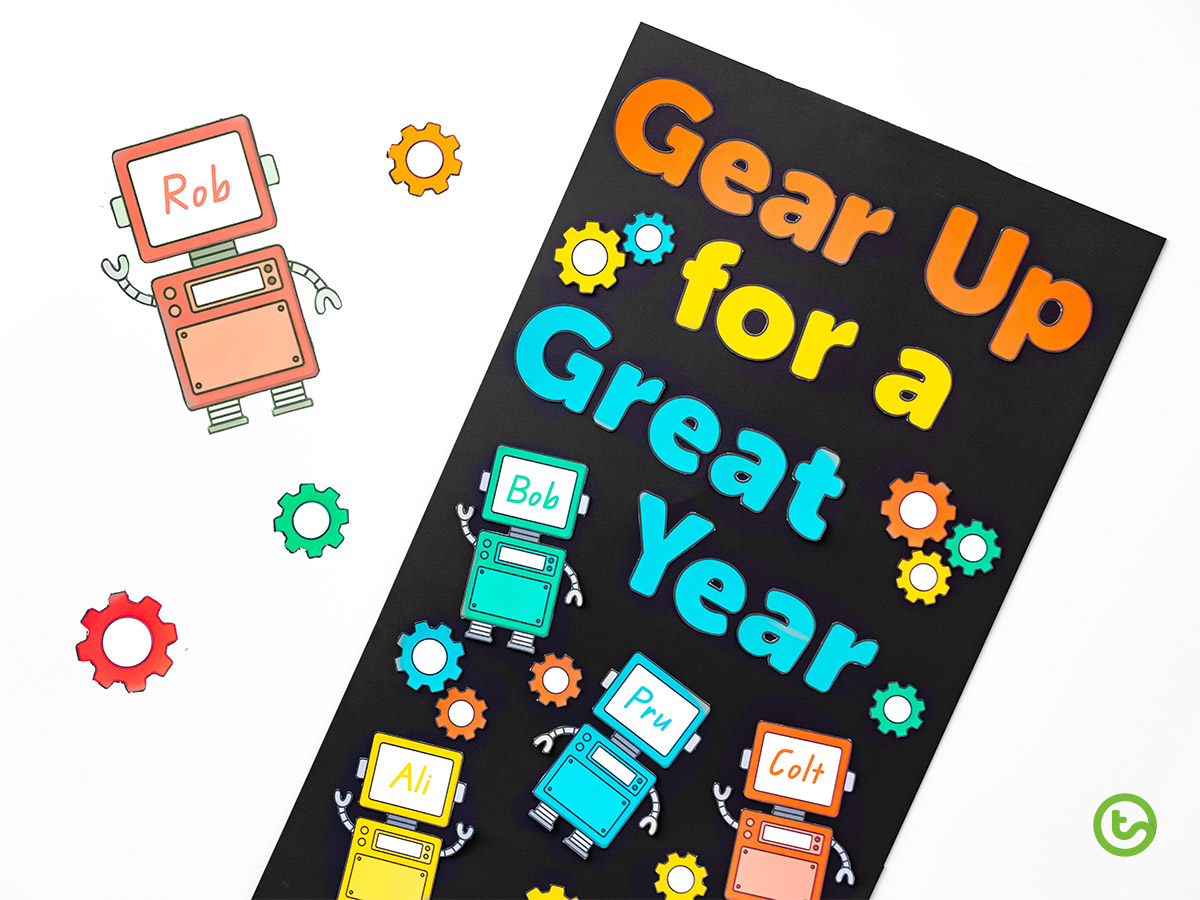 This is a gorgeous garden-themed classroom door display, especially for a Prep or Kindergarten door. I would definitely suggest using photos of your students in this display. It's just too cute not to.
Plus, imagine as a parent walks up to the door and they see their child's face on a display like this.
It would definitely brighten your day, that's for sure.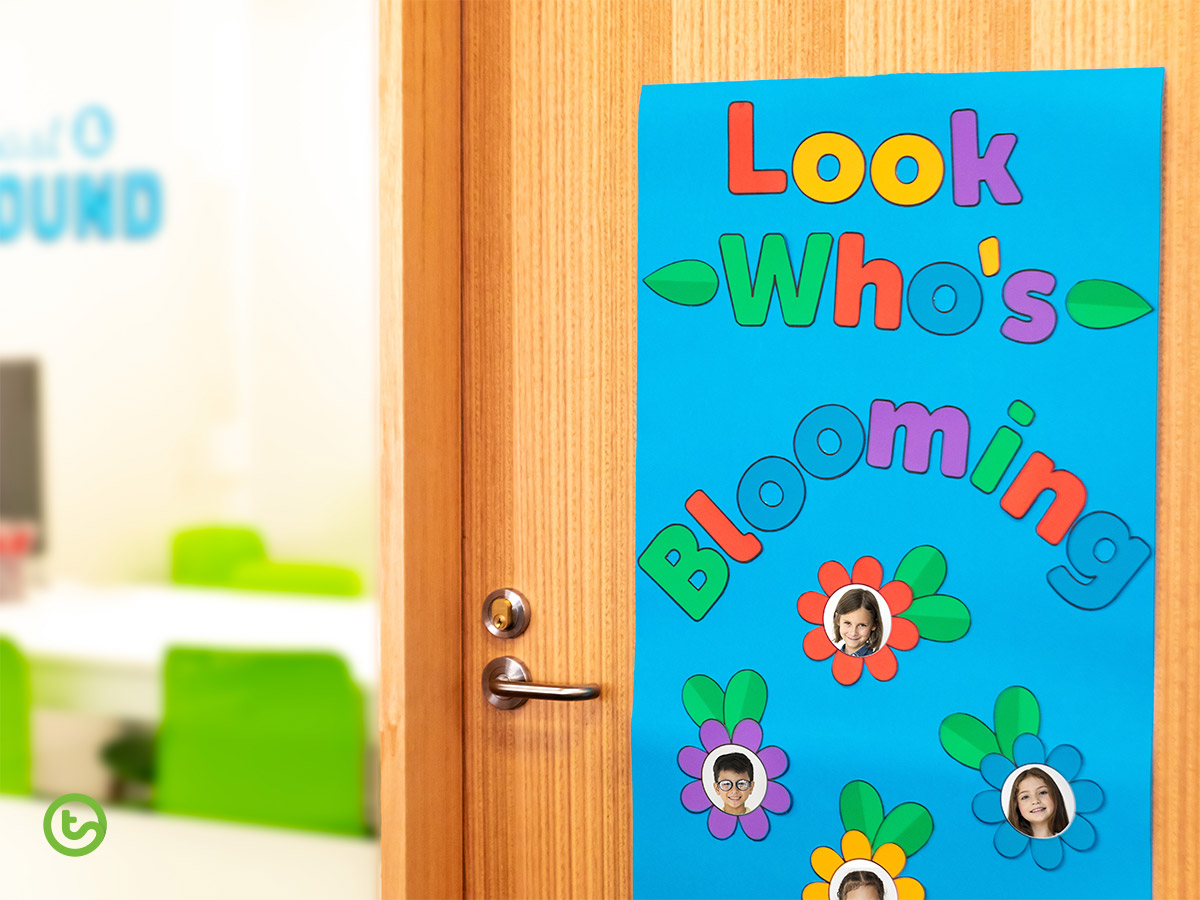 Each door display is available in black and white. So you can save on colour ink by printing the letters on coloured paper and getting your students to decorate their own robot, hot air balloon, flower or astronaut.
A great first-day activity and the students will feel like they have contributed to the door display themselves!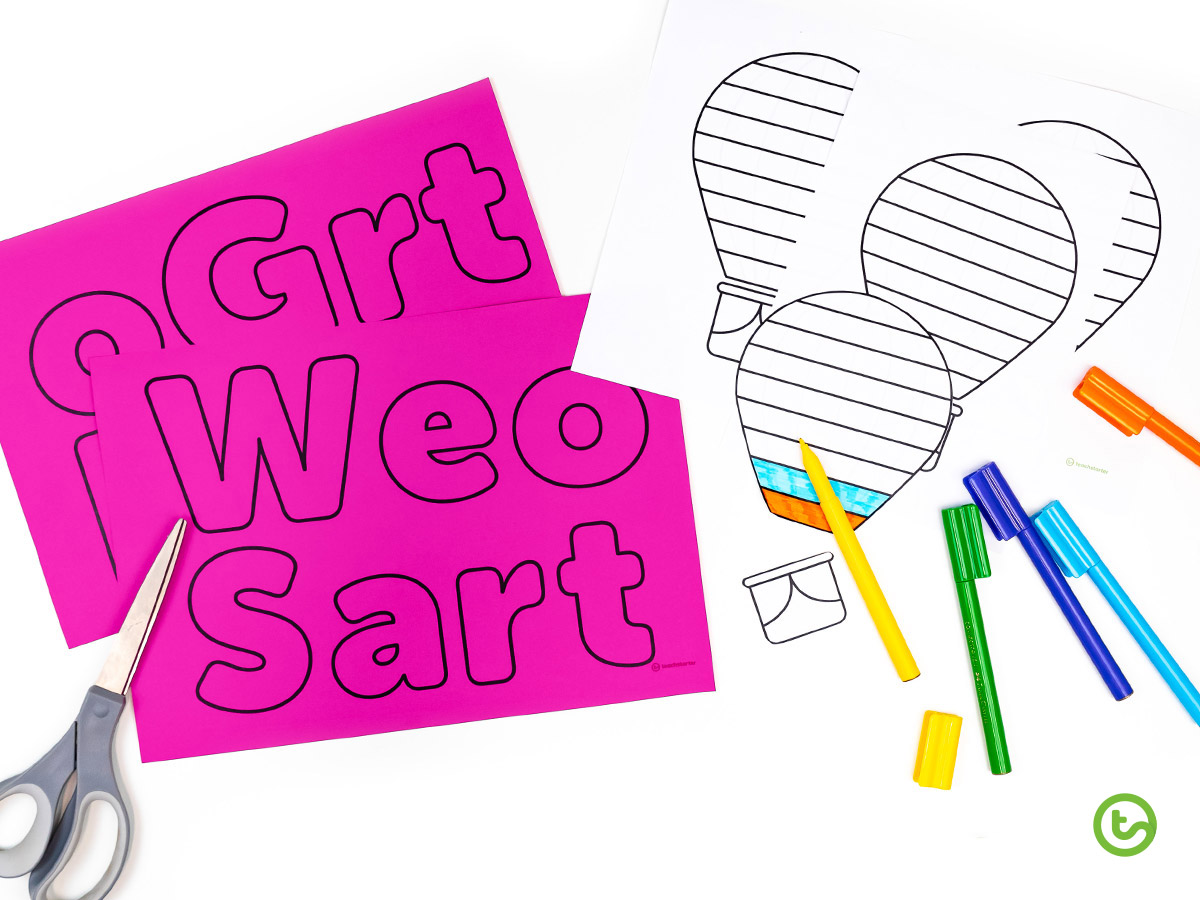 When you find the door display you like, simply click on the little dropdown menu and select 'Black and White'
Share your #classroomdoordisplay on Instagram and don't forget to tag us @teachstarter.