Father's Day gifts and cards (made by tiny hands) will be treasured by dads and important male figures for years to come. We've developed the most adorable gifts and cards for the kids in your class to make and give this Father's Day, Sunday 4th of September.
All of the Father's Day activities you see here are available in our specially curated Father's Day resource collection.
So grab the paint, pens, scissors, and glue, and get crafty with your class. They'll love creating these gifts and cards for the special men in their lives!
Father's Day Gifts
Let's explore some of our brand-new Father's Day gifts; these are easy for kids to make, and ready-to-go, saving you planning time! You won't need any special equipment, so you can just download and go when it comes time for your Father's Day craft session.
Father's Day Superhero Bookmark
Celebrate the heroes in your students' lives! Dads and special grown-ups will love these Superhero Bookmarks – a Father's Day gift which will remind them just how super they are.
Father's Day Mine Dad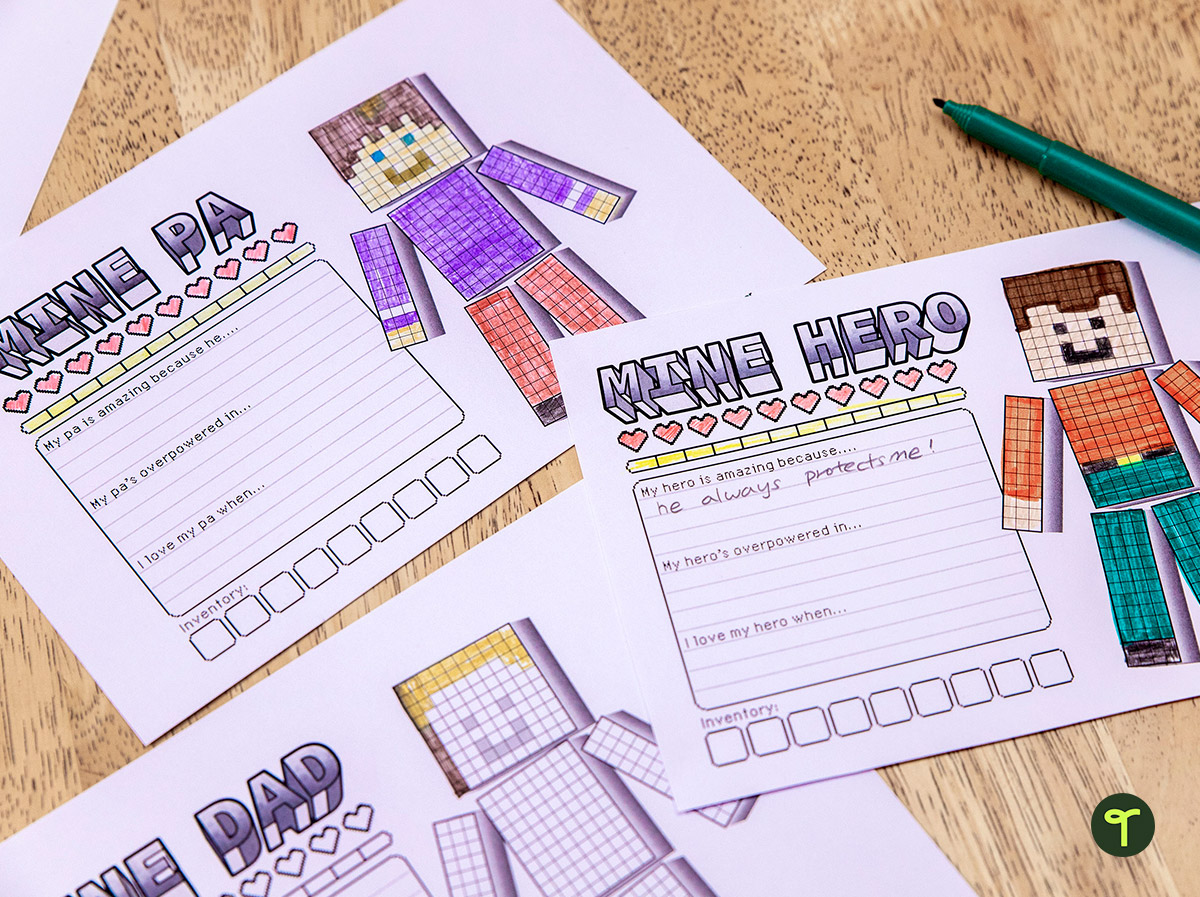 If you've got some gamers in your group, they'll love creating a Mine Dad version of their own dad! Special dads and father figures will love seeing themselves portrayed in pixels, and reading the special comments their child writes about them! A keepsake Father's Day gift of the digital era!
Father's Day Toolkit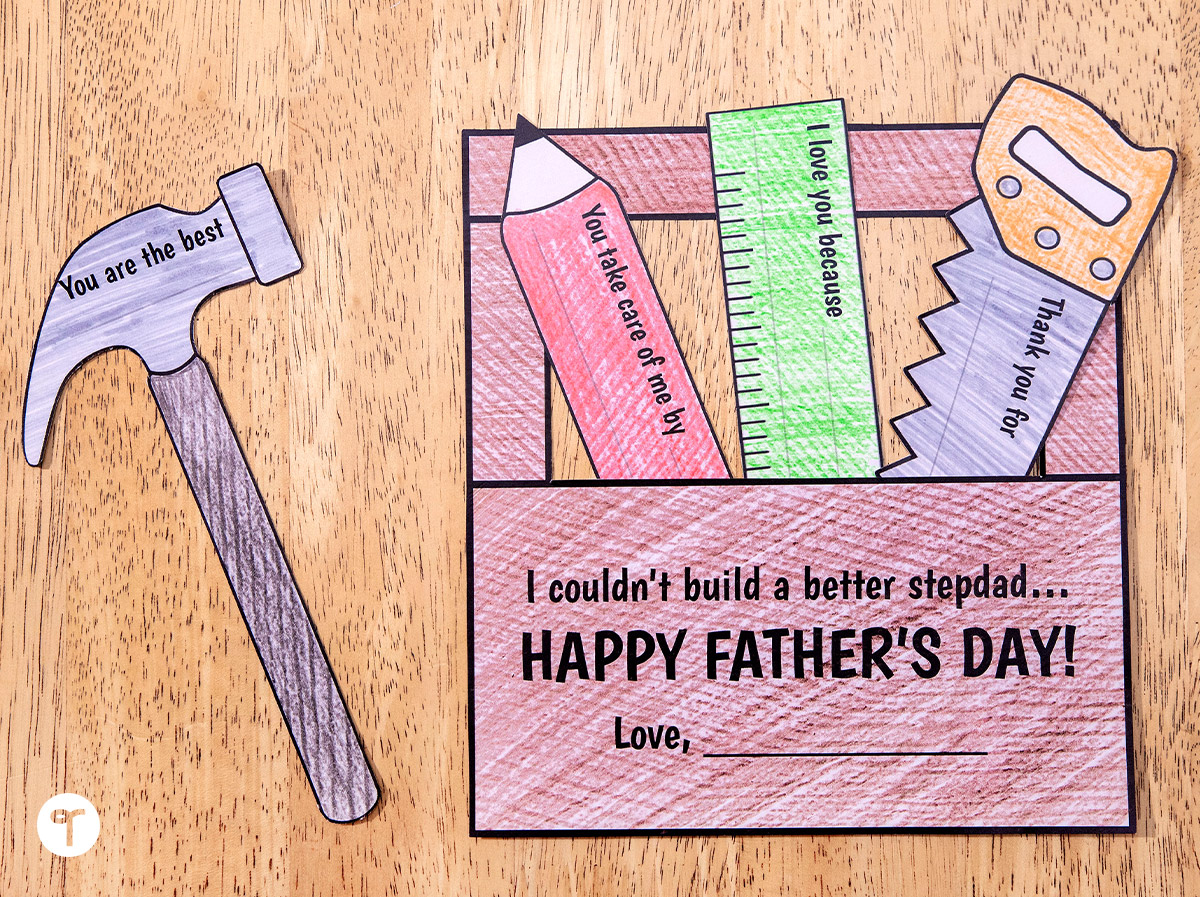 This handy papercraft is a gorgeous gift for dads who love DIY! Students decorate their Toolkit template, and write down all of the special skills their dad (0r special someone) possesses. The Toolkit template comes in several variants, making it easy for students to select to celebrate grandpa, uncle, brother, or stepdad!
teaching resource
A set of mini letters and envelopes for students to give to their dad or father figure on Father's Day.
teaching resource
A Father's Day poster students can use to help create a special something for their dads.
teaching resource
A printable Father's Day coupon template.
Father's Day Cards
Editable Father's Day Cards
Our Father's Day cards are editable, which makes them perfect for celebrating diverse families in your classroom!
Perhaps one of your students has a fishing-obsessed "Fintastic Uncle" or wants to tell their cool Grandad that he's "roarsome"!
You can download all of our Father's Day cards as Microsoft Word documents and edit the text before you print them. This will enable all of your students to create a card that is perfect for their loved ones.
Here are some fun alternative wordings:
You're a fintastic friend!
World's Most Huggable Poppy
You're roarsome, Uncle Pete!
Superhero Father's Day Cards
Our Super Hero Inspired Father's Day cards will elevate every dad to Superman status! These would be perfect given alongside our Superhero Bookmarks – the perfect Father's Day gift-and-card-combo!
Father's Day Exploding Pop-Up Card
This 3D exploding Father's Day pop-up card is a perfect gift for your students to give to their dads or father figures!
More Printable Father's Day Craft Ideas
Still searching for some fantastic Father's Day craft ideas to entertain your students and delight their dads? Take a look through our full collection of Father's Day activities to find the perfect one (or more!).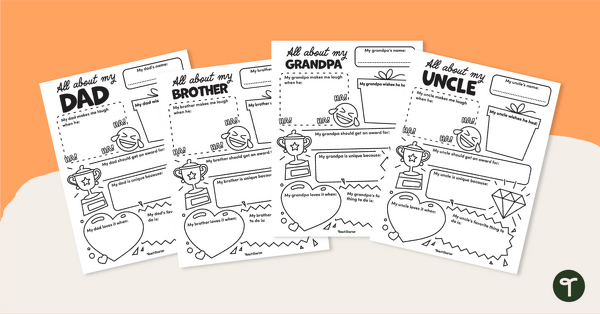 teaching resource
Describe the love for dad/brother/uncle/grandpa with this fill-in-the-boxes worksheet for older students.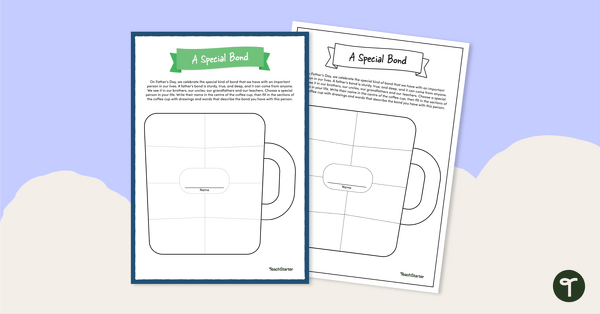 teaching resource
A template for students to describe the bond they have with their father or a special person in their life.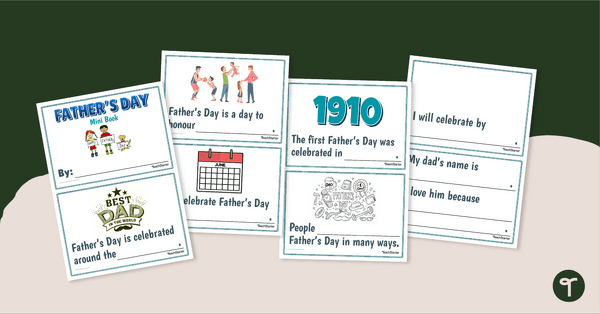 teaching resource
Read, write and draw to learn about Father's Day with this printable mini book.
teaching resource
Templates for students to add a picture or draw themselves with their Dad for Father's Day.
teaching resource
A set of 8 Happy Father's Day cards.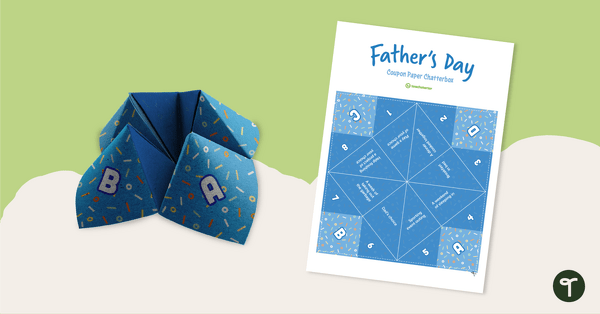 teaching resource
A chatterbox to use as a gift for Father's Day.
Banner Image: Shutterstock/Yuganov Konstantin