Picture books are one of the most delightful parts of any primary classroom. They bring joy and spark intrigue for their young readers and open up endless teaching opportunities for educators. A good picture book reading session will connect teachers and students as joint participants in enjoying the text.
Using quality children's literature in our teaching is a longstanding and embedded practice – and for good reason.
Take a look at our bright, cheerful and engaging Literature Study Task Cards to support teaching and learning through picture book reading experiences.
These cards are available in two sets – differentiated for lower and upper primary classrooms.
Literature Study Task Cards – Lower Primary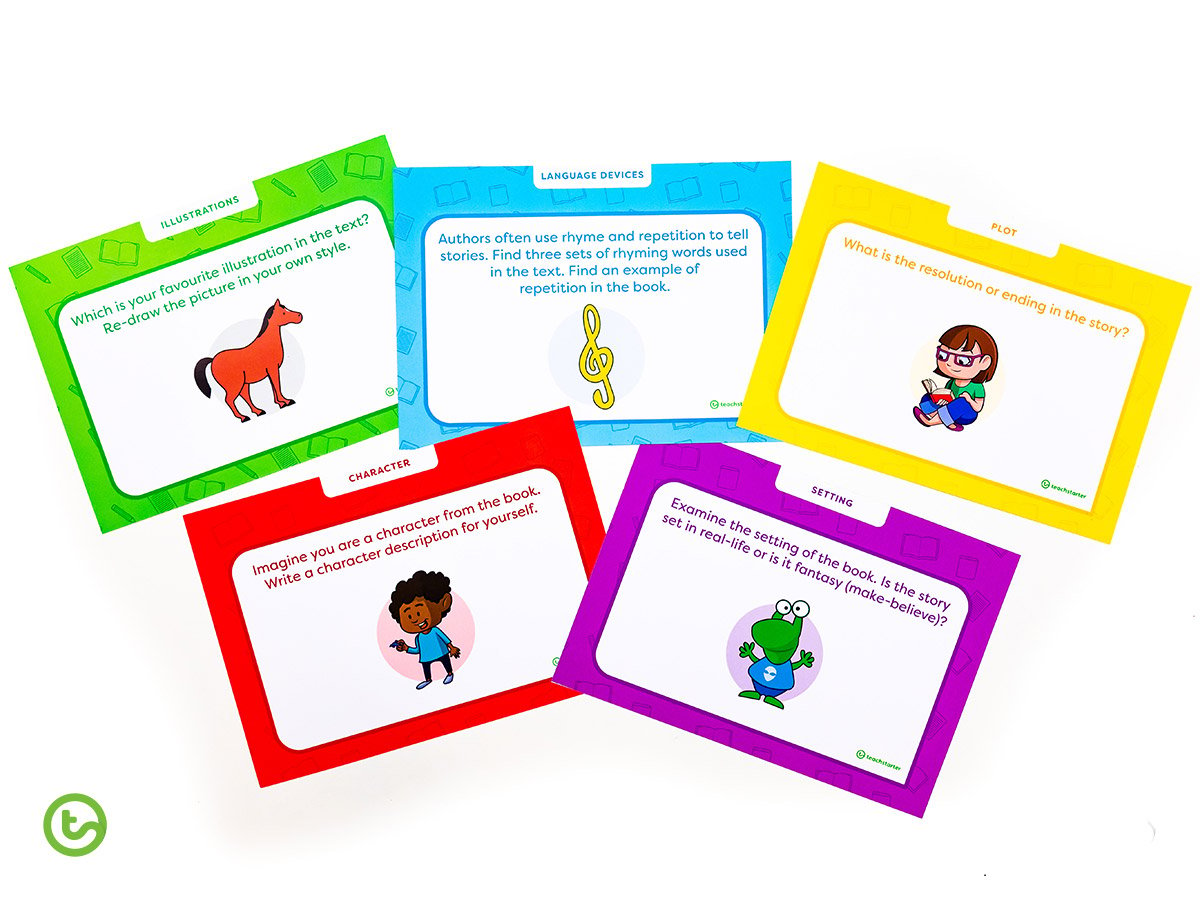 The Lower Primary Literature Study Task Cards address ACARA's year level descriptions from its English Curriculum (Literature strand) for grades F-3. This set contains 12 cards in six colour-coded categories:
setting
character
plot
language devices and
illustrations.
Literature Study Task Cards – Upper Primary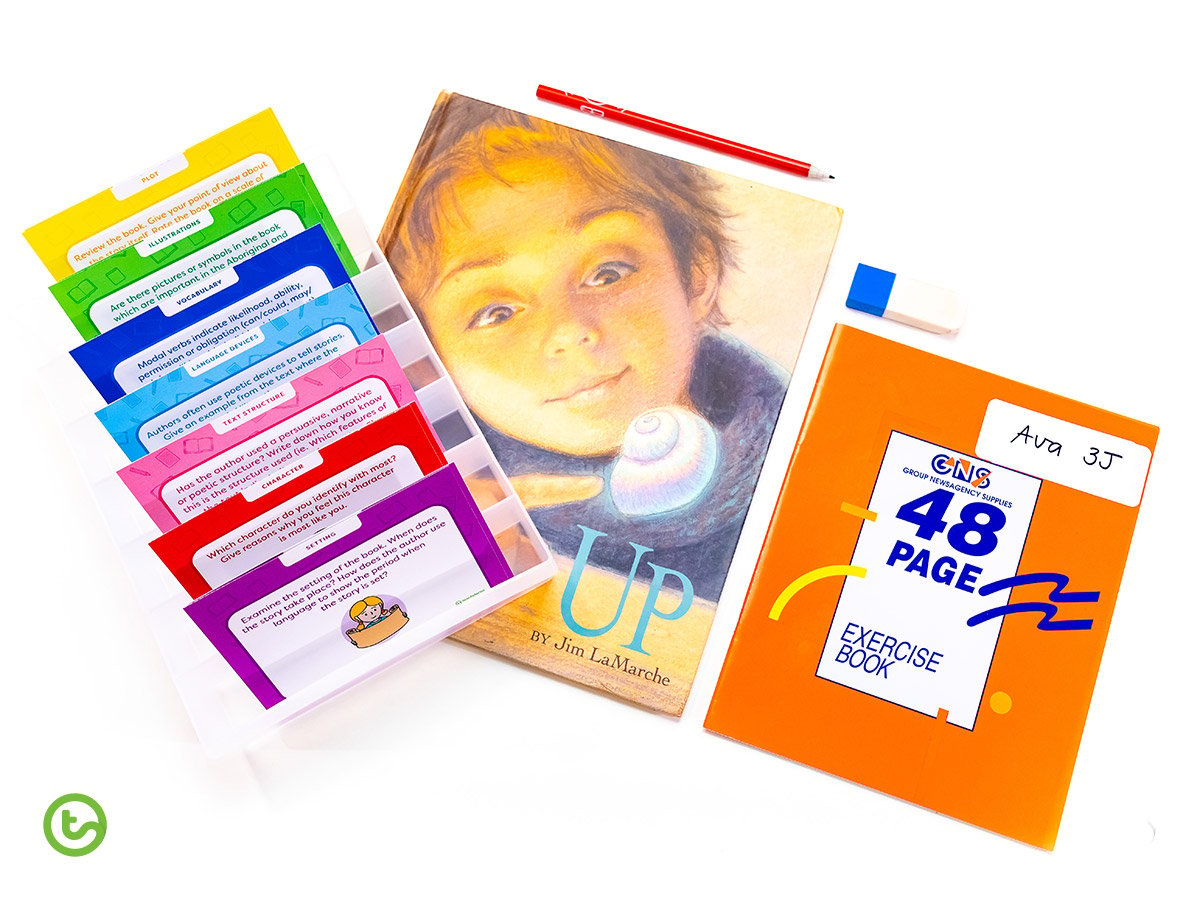 Our Upper Primary Literature Study Task Cards delve a little deeper into the understanding and analysis of texts and are aligned with ACARA's English Curriculum – Literature strand for grades four to six.
The colour-coded categories included in this set are:
setting
character
plot
language devices
illustrations
text structure and
vocabulary.
Using the Literature Study Task Cards in Your Classroom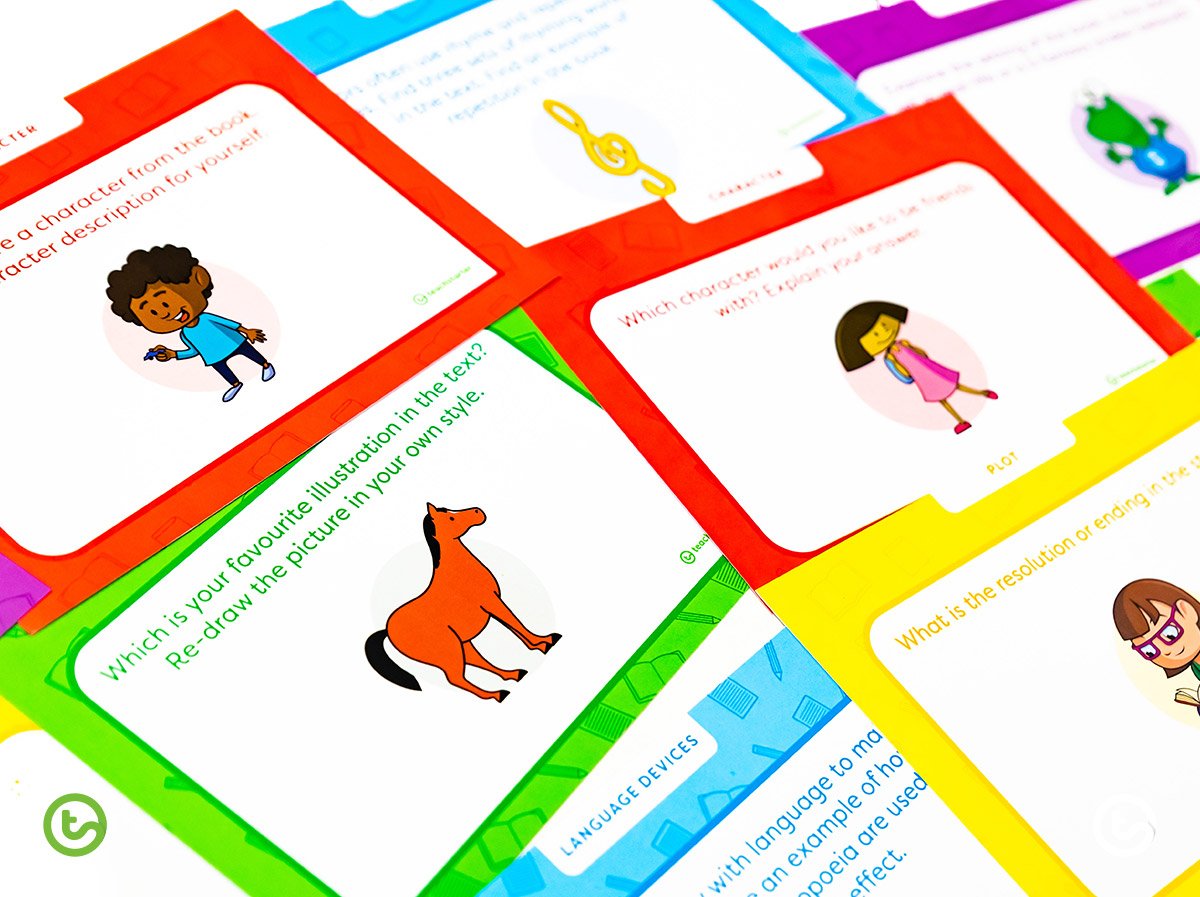 While it's entirely up to you how you choose to incorporate this teaching resource into your program, there are several opportunities it lends itself to.
The Literature Study Task Cards may be used in reading rotations, individual student work, as fast-finisher tasks, or as a whole-group study of a shared text. They'll also come in handy when exploring the narrative, persuasive and poetry text types in your literacy lessons.
Here are ten books to help you teach procedural writing!
To extend young students, you could include some of the Upper Primary Literature Study Task Cards in your teaching repertoire. Similarly, you could use the lower primary set to support students in upper primary learning intervention programs.
Storing Your Literature Study Task Cards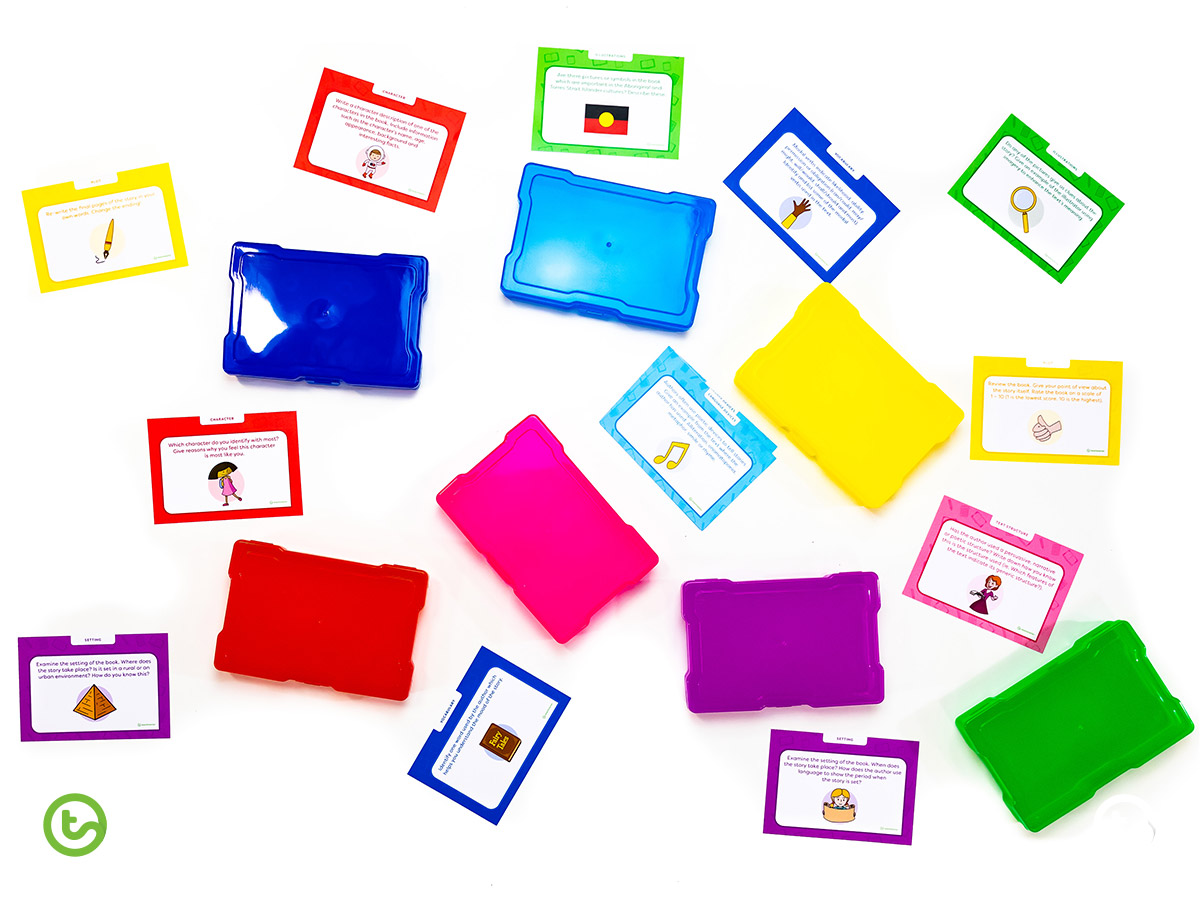 There are several options for the storage of task cards. Printing is flexible, so you can choose the size you choose to print this resource. I printed ours at 50% size (four to a page) and used this bright Elizabeth Richards Rainbow Storage Set.
If you print the Literature Study Task Cards at actual size (2 per page), you may choose to store them in ziplock bags or in plastic document wallets.
Do you have an amazing storage system for your classroom's task cards? I'd love to hear about it below in the comments!