When I think about playtime at school, morning recess or lunch break immediately come to my mind. Who else is in the same boat? Is this really how it should be?
The fact is, when children play they are doing much more than just 'playing'.
Research has shown the benefits of high-quality, play based learning environments on child development and education. While playing, children are developing important social, cognitive and physical skills, as well as a love for learning and desire to engage in the learning process.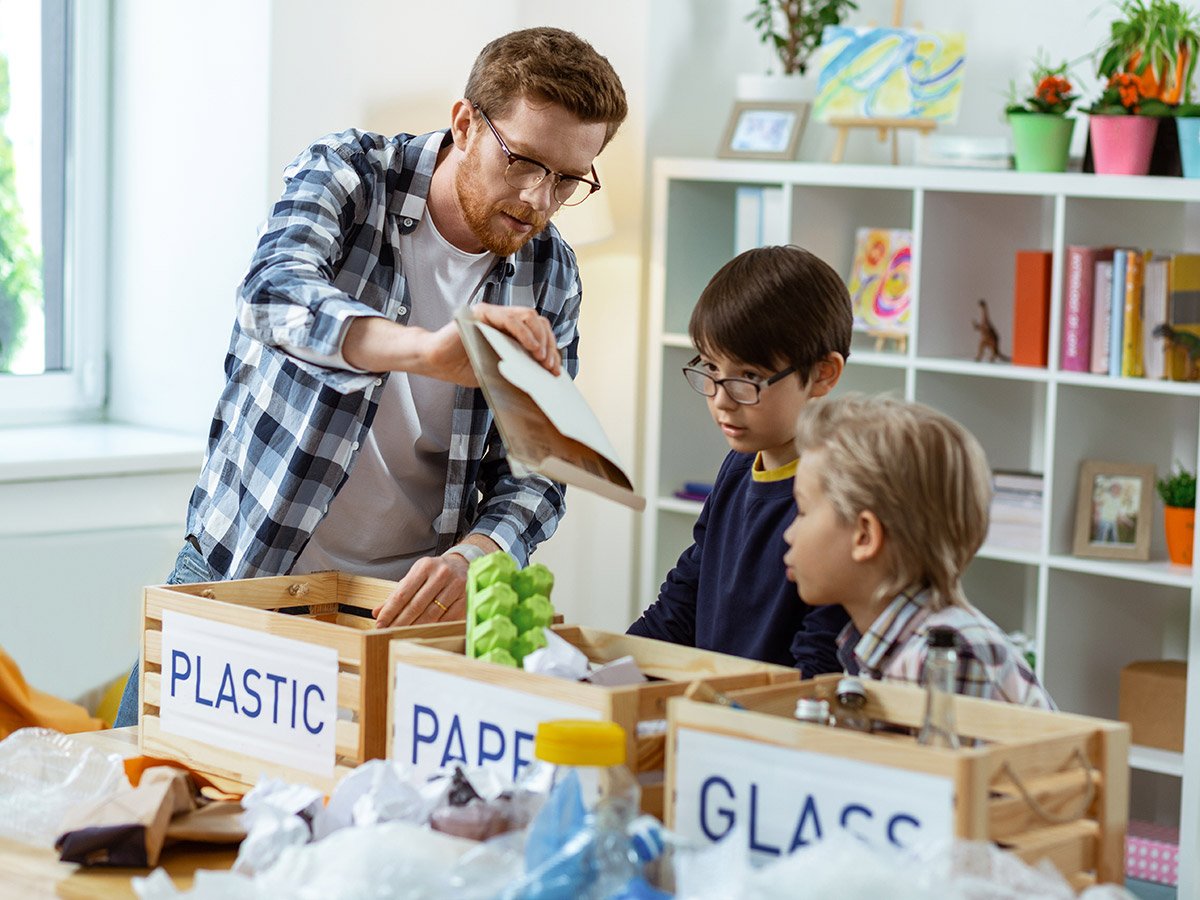 ---
What is Play Based Learning?
Essentially, classrooms that foster play based learning digress from the typical students seated in rows, and focus more on providing enriching hands-on learning stations around the room. These can either be topic aligned or focus on a more broad area, such as literacy or numeracy, which the teacher updates as new concepts are introduced. Programs such as Montessori, Kath Walker Learning, and the Reggio Emilia approach to learning all encourage similar methods of teaching. For more information on this last one, give Holly's blog Reggio Emilia Approach in the Classroom.
In her paper on Why Play-Based Learning?, Early Childhood Australia's Lennie Barblett states that when it comes to successful play based learning experiences, certain characteristics are agreed upon;
pleasurable and challenging
symbolic
active
voluntary
process oriented
self-motivating
What this means to each teacher is different! And when combined with focused, hands-on learning experiences, can be implemented in any classroom. What's important, is that children are free to engage with the learning experiences in a flexible manner.
If you're still not sure what all this fuss is about, take a look at this wonderful inspiration from some beautiful Instagram savvy teachers!
---
Play Based Learning Inspiration
Whether you follow a directed program or are just wanting to inject a little more 'play' into your day, we have some brilliant Instagram inspiration for you (and some of our own resources to help you recreate this in your classroom)!
Positional Language Study
This fun tray from @learnwithmissvb shows how your students can study the language of position by re-creating the path in a book for them to explore! Try this out with our Positioning Word Wall Vocabulary.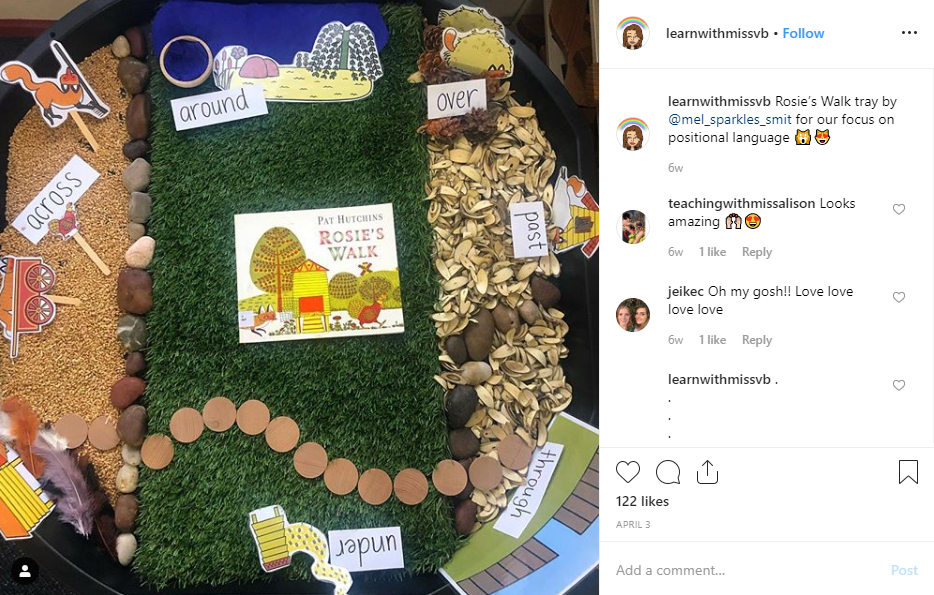 Tangram-tastic!
These tangram activities promote a number of key learning areas! Our Tangram Treats – Task Cards and Templates provides amazing tangram activities for a range of ability levels! @4theloveofkindy has used theirs for some fine motor work.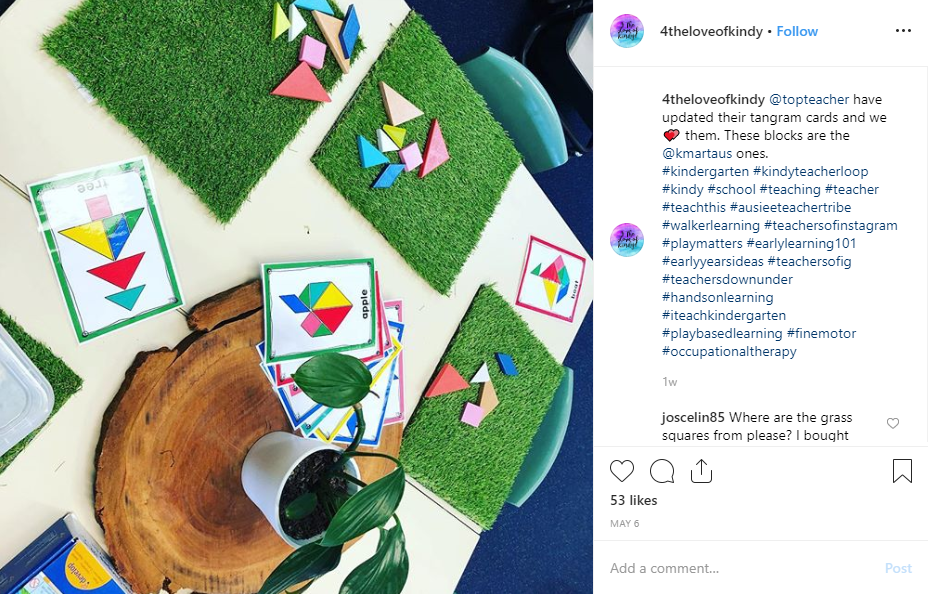 Comic City
@playexploreandabc has introduced comic-book text types and characterisation in the coolest way! Our Comic Strip Templates and Inference Comics – Worksheet are great resources to use in conjunction with a play based learning station like this!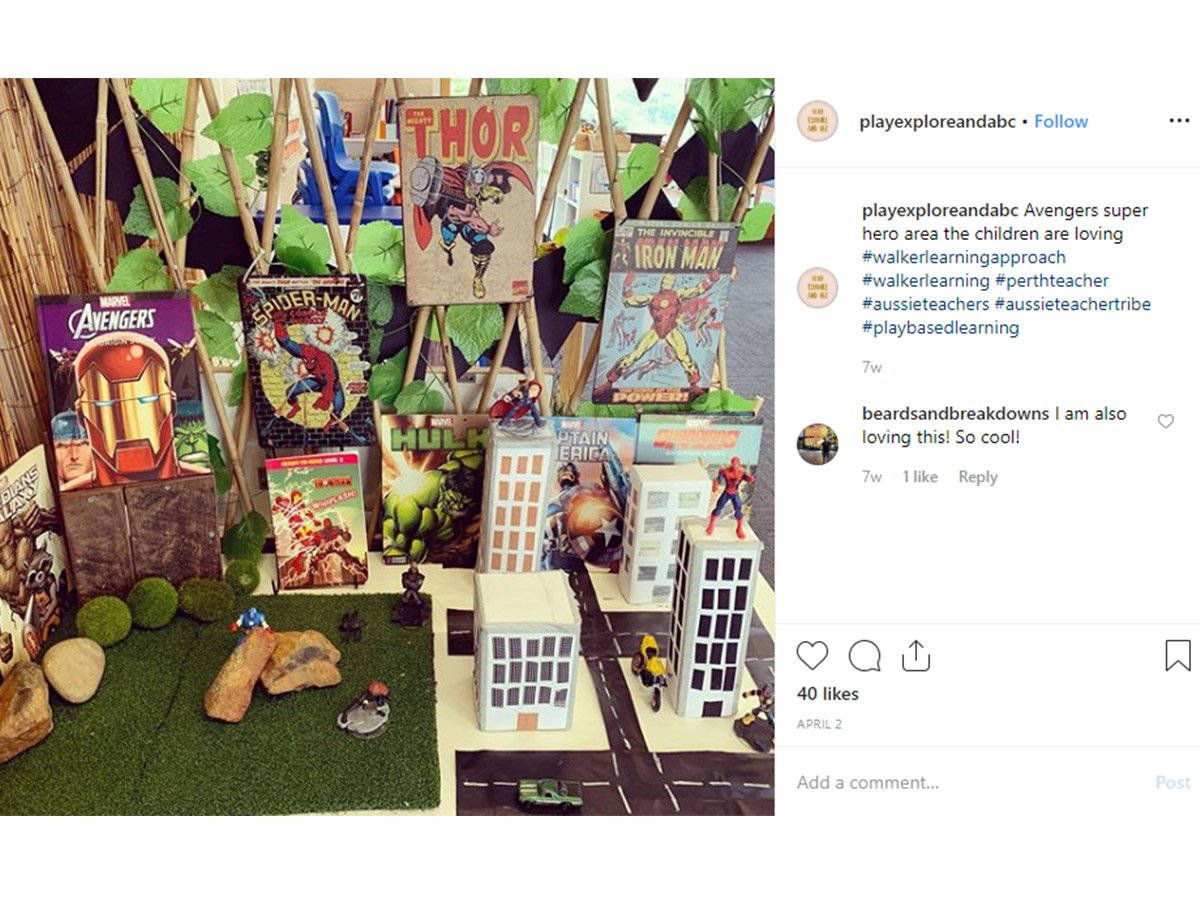 Fun Rainbow Facts
@myenchantedclassroom puts a relaxed spin on learning rainbow facts! Students have a range of concrete materials to help them consolidate their number facts at this station. We have some great Rainbow Number Facts Resources to help you with this one, too!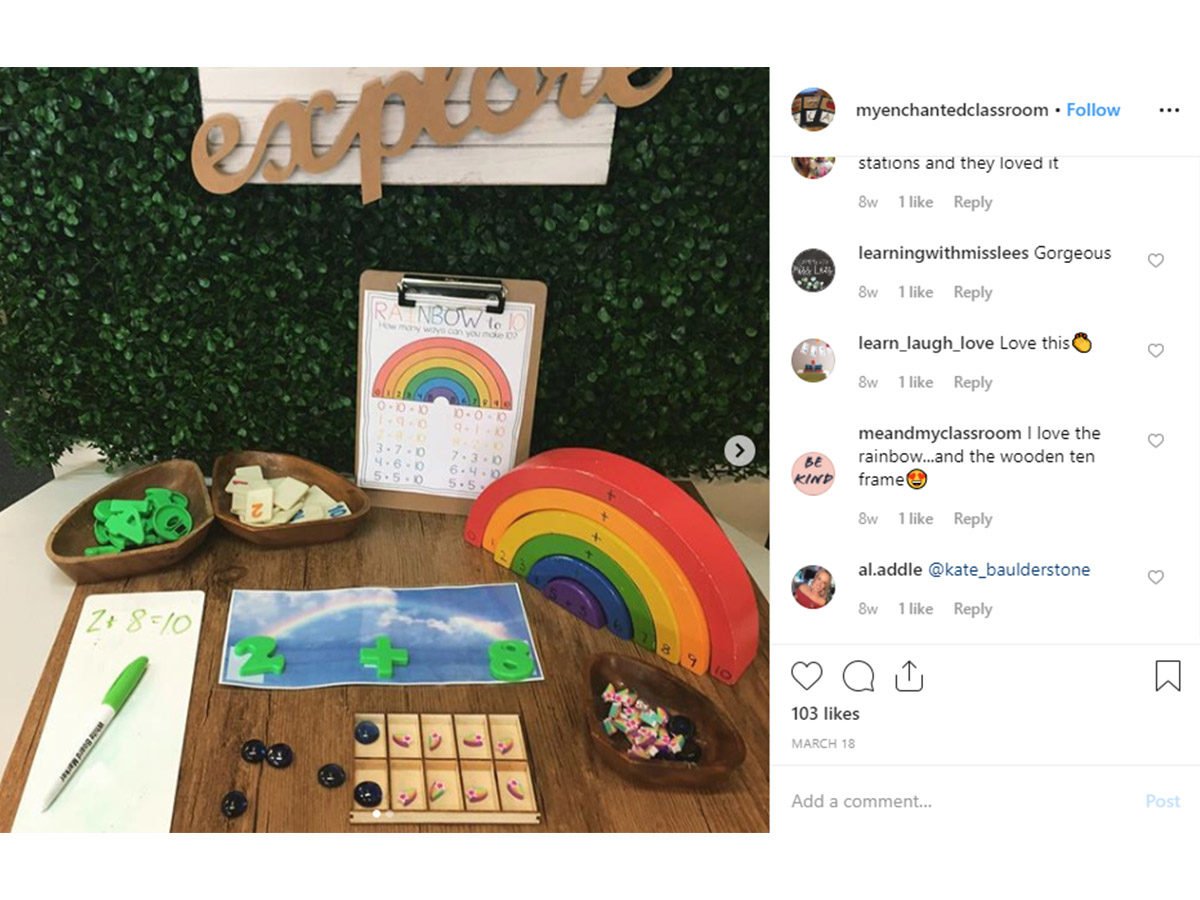 Ordering the Washing
How cute is this washing line number activity that @miss_pagana has put together for her lucky students?! Fine motor and ordering numbers in one!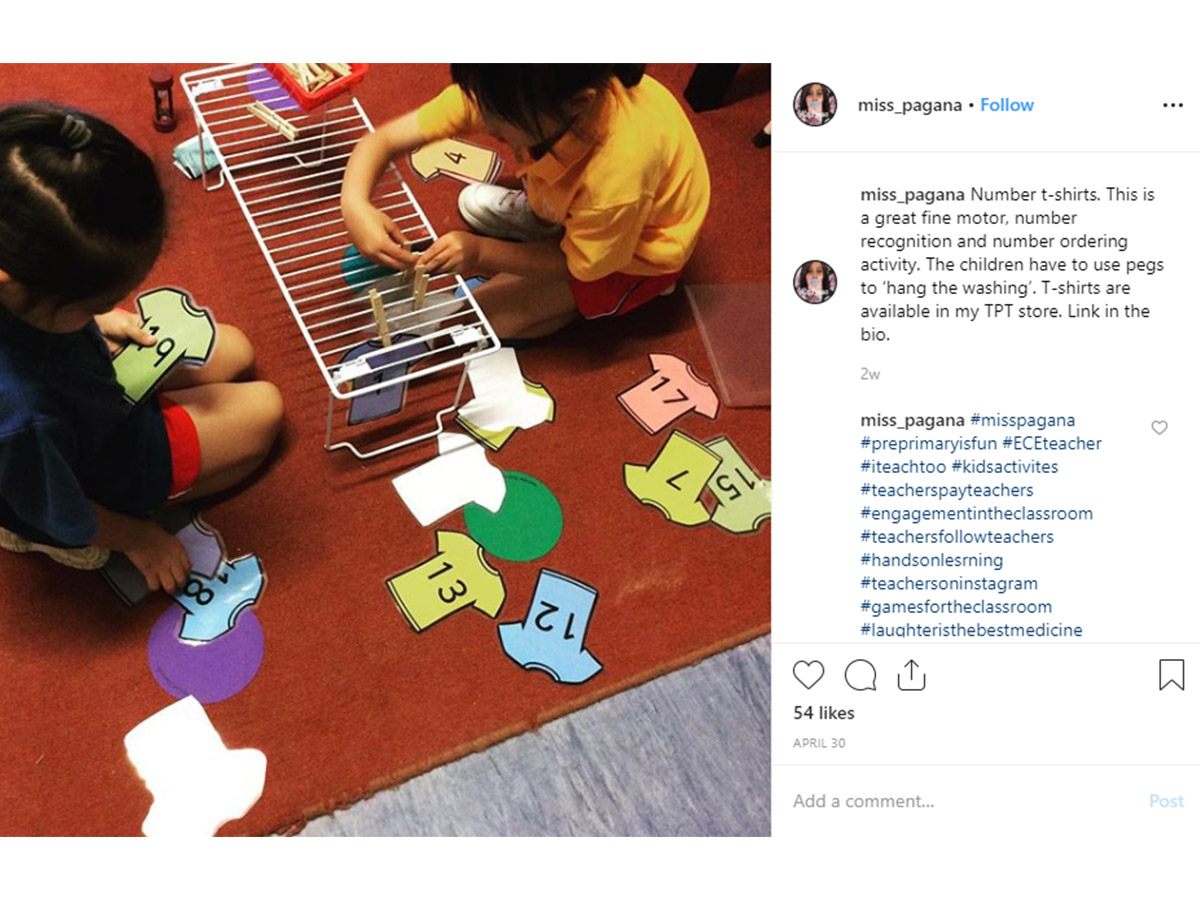 More or Less with Ladybugs
These cute critters will have your class exploring more or less with flair. While not as broad as your regular play based learning experience,@environmentasthe3rdteacher, students will love working through this activity at their leisure.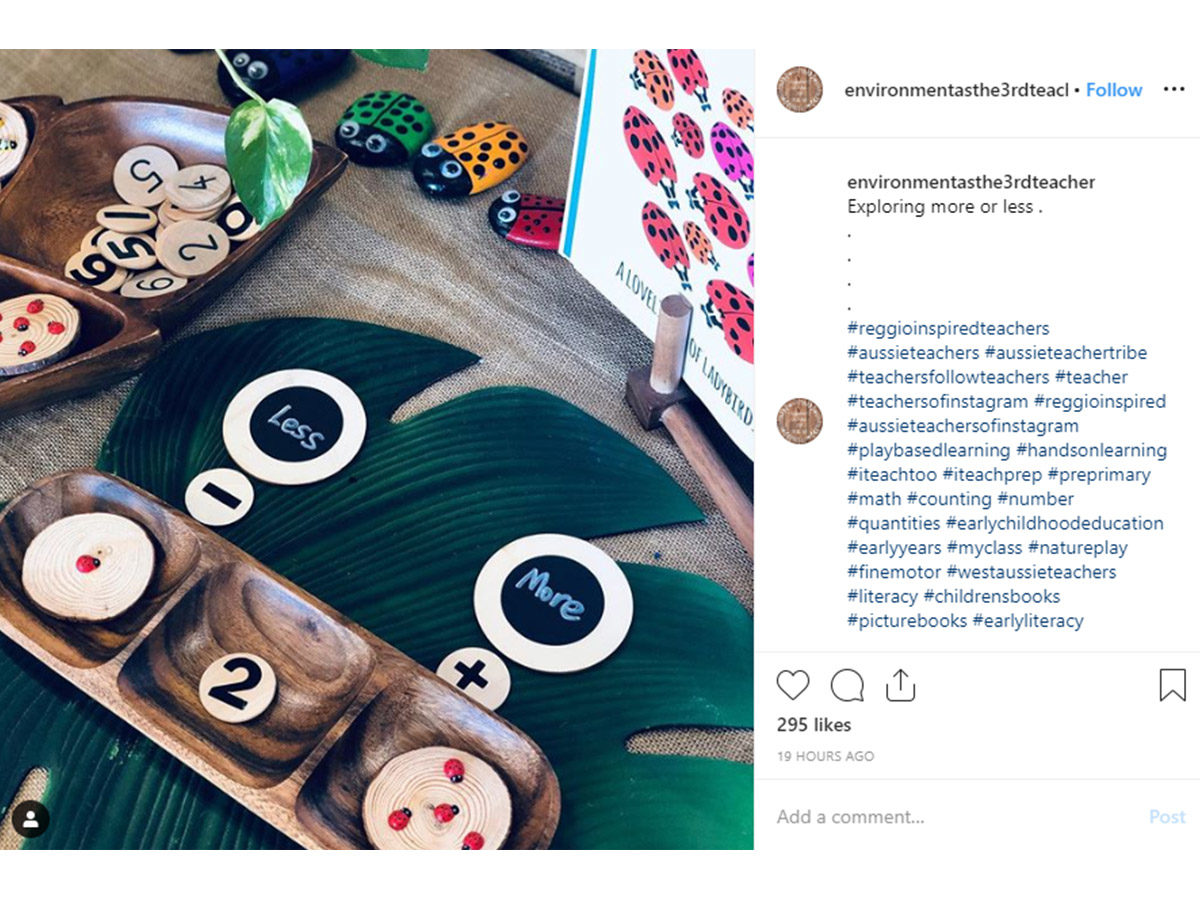 Unplugged Coding Play
@pictures_from_prep shows us how it's done with this coding station for her prep class! You're never too young to explore coding! Our Classmate Coding – Flashcards and Activities are the perfect resources to complement this activity.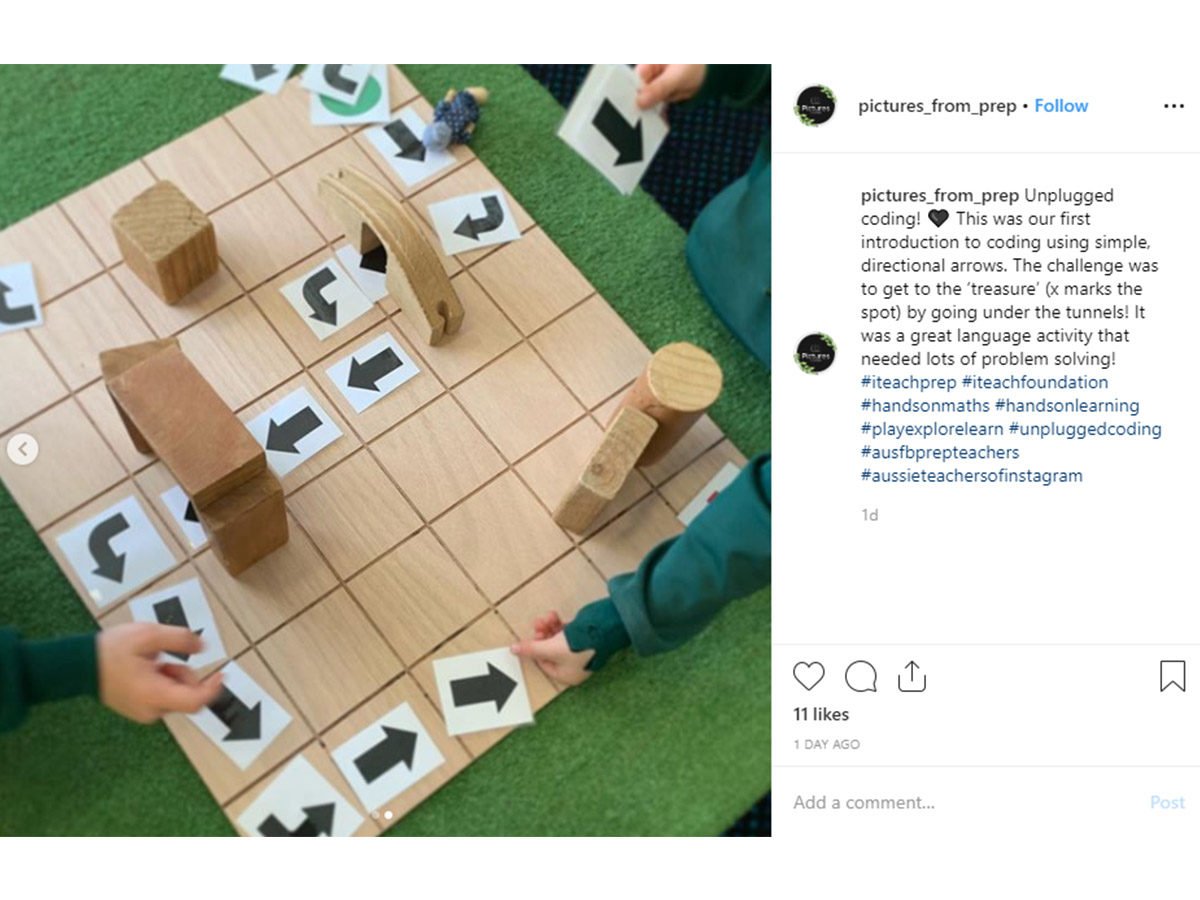 Role Play Fruit Shop
What learning opportunities are seen in a fruit and vegetable shop dramatic play area?
The understanding of exchanging money.
Language development – using language in context.
Life skills such as cooperation and turn-taking.
Literacy skills – writing and reading in a print-rich environment.
Imagination and creativity.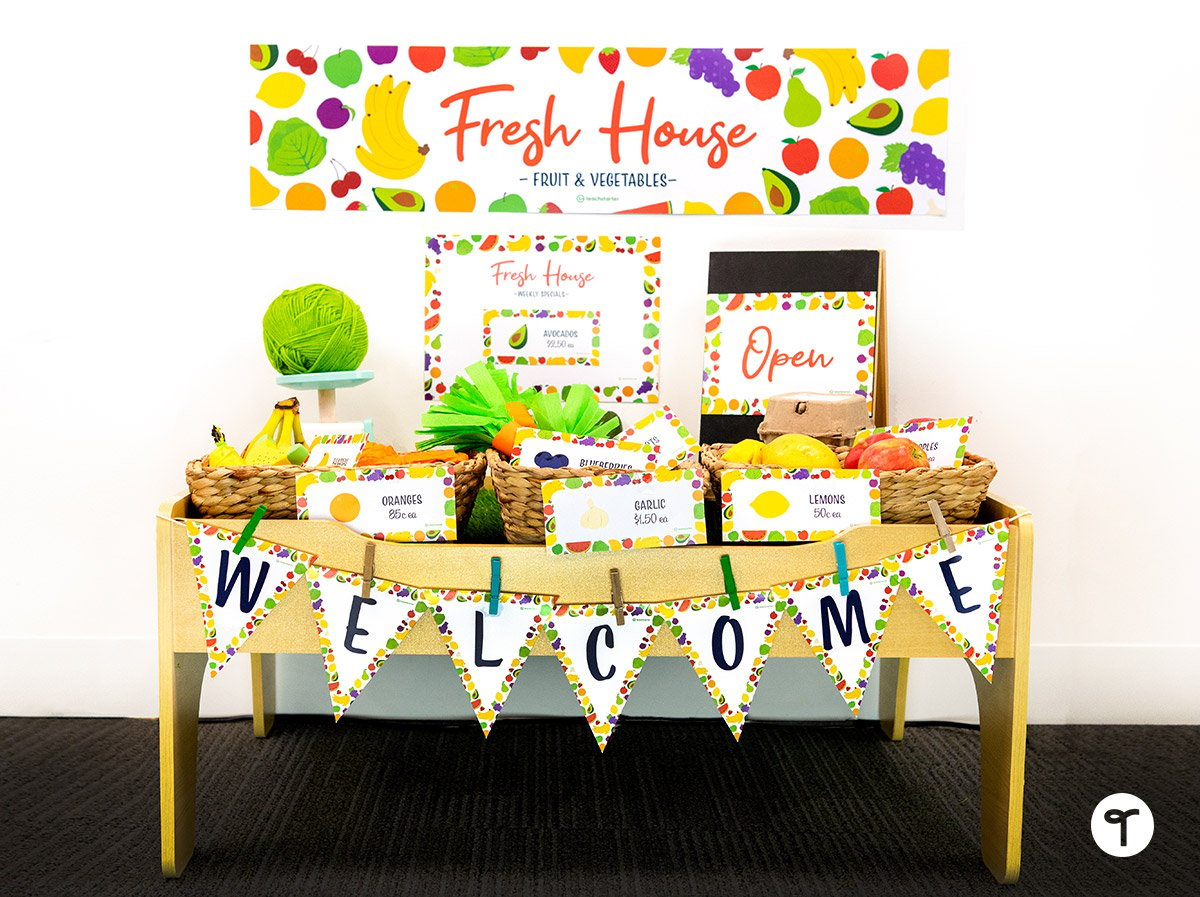 More role play printable resources:
A-MAZE-ing STEM Challenges!
@investigative_classroom has used our STEM challenge cards to create an amazing construction station! Get together a bunch of construction resources, as well as STEM Challenge Cards – Lower Years, STEM Challenge Cards – Middle Years, or STEM Challenge Cards – Upper Years get your students designing!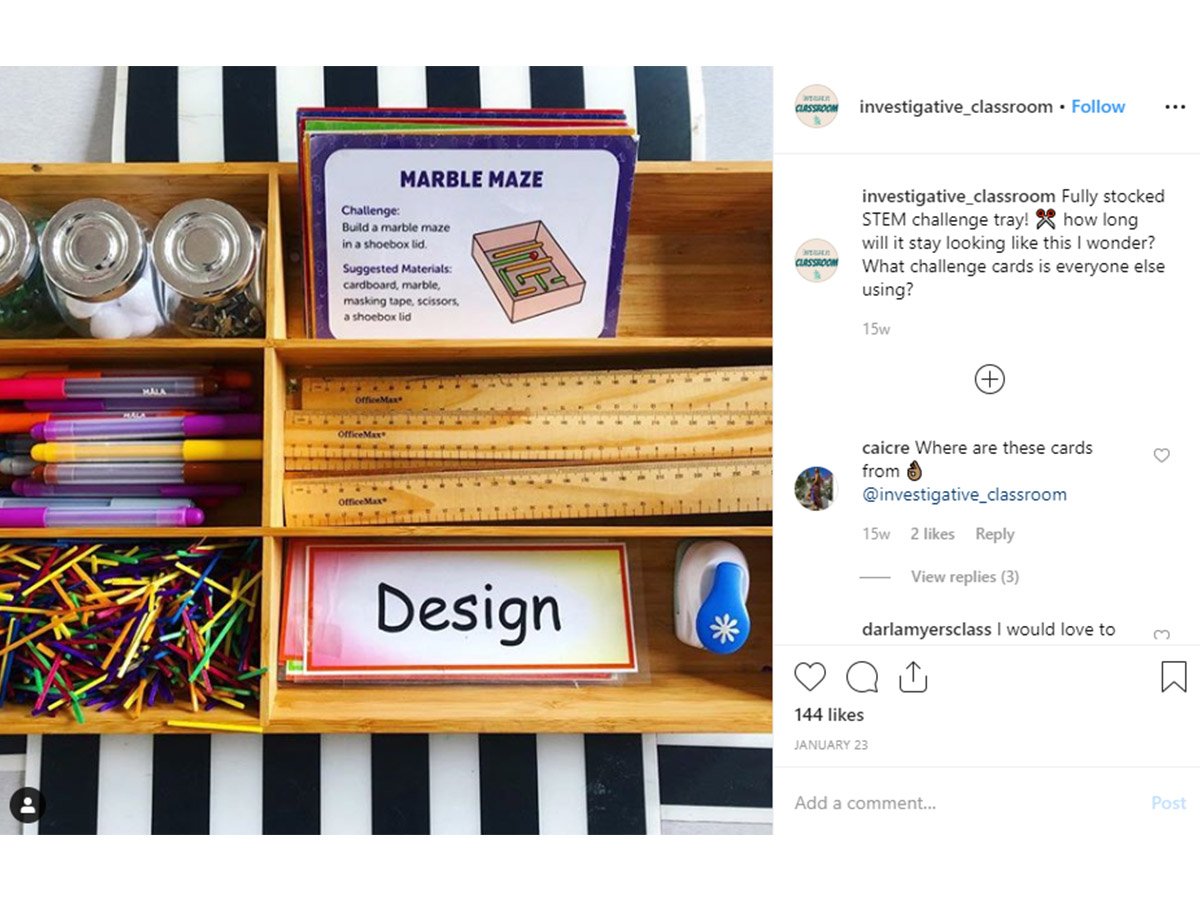 Musical Construction
When combining engineering and music, magic happens! That's what @wonderandplayinece's students discovered in their Art Area!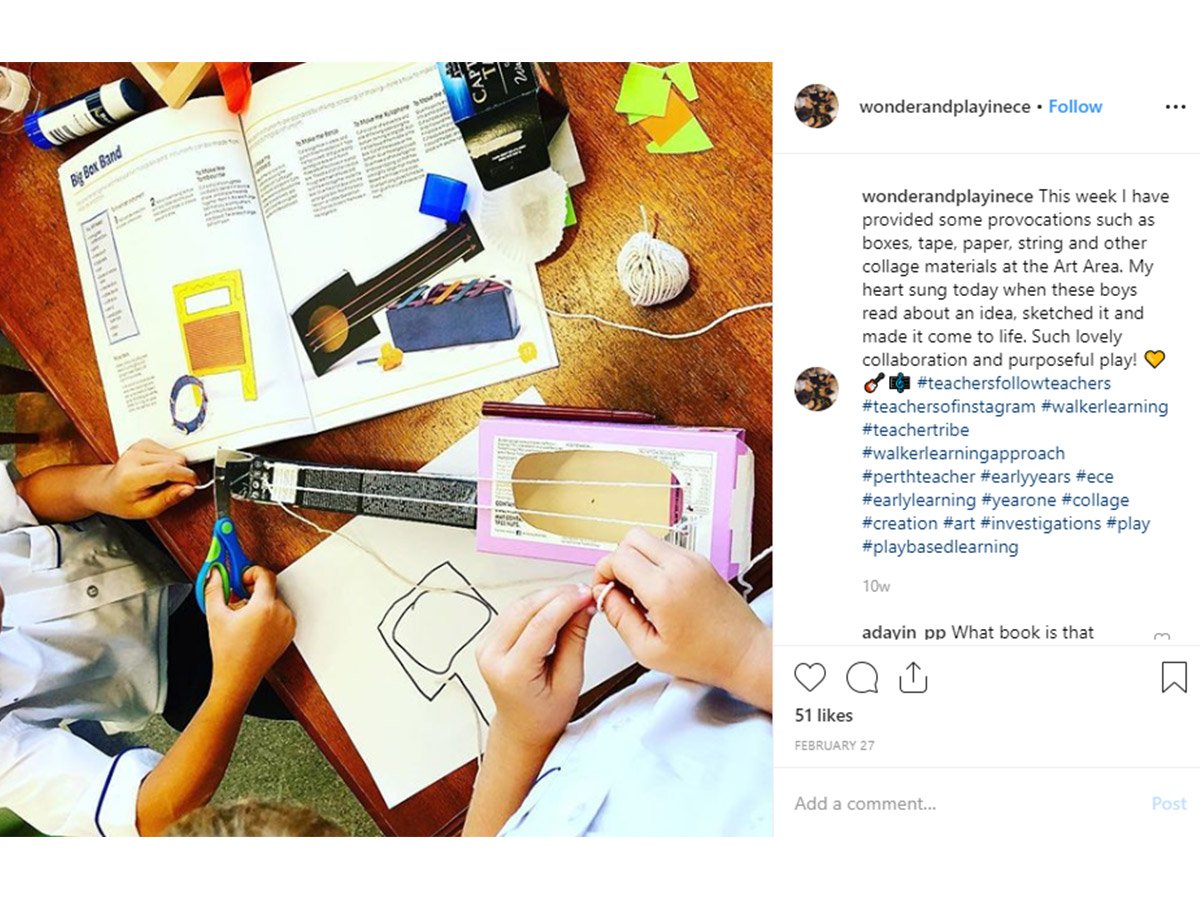 Fine Motor Skills
A station such as this fine motor area is perfect for your students to fidget with at the beginning of the day, or when they've finished an activity early! Nice one, @teaching.mini.minds!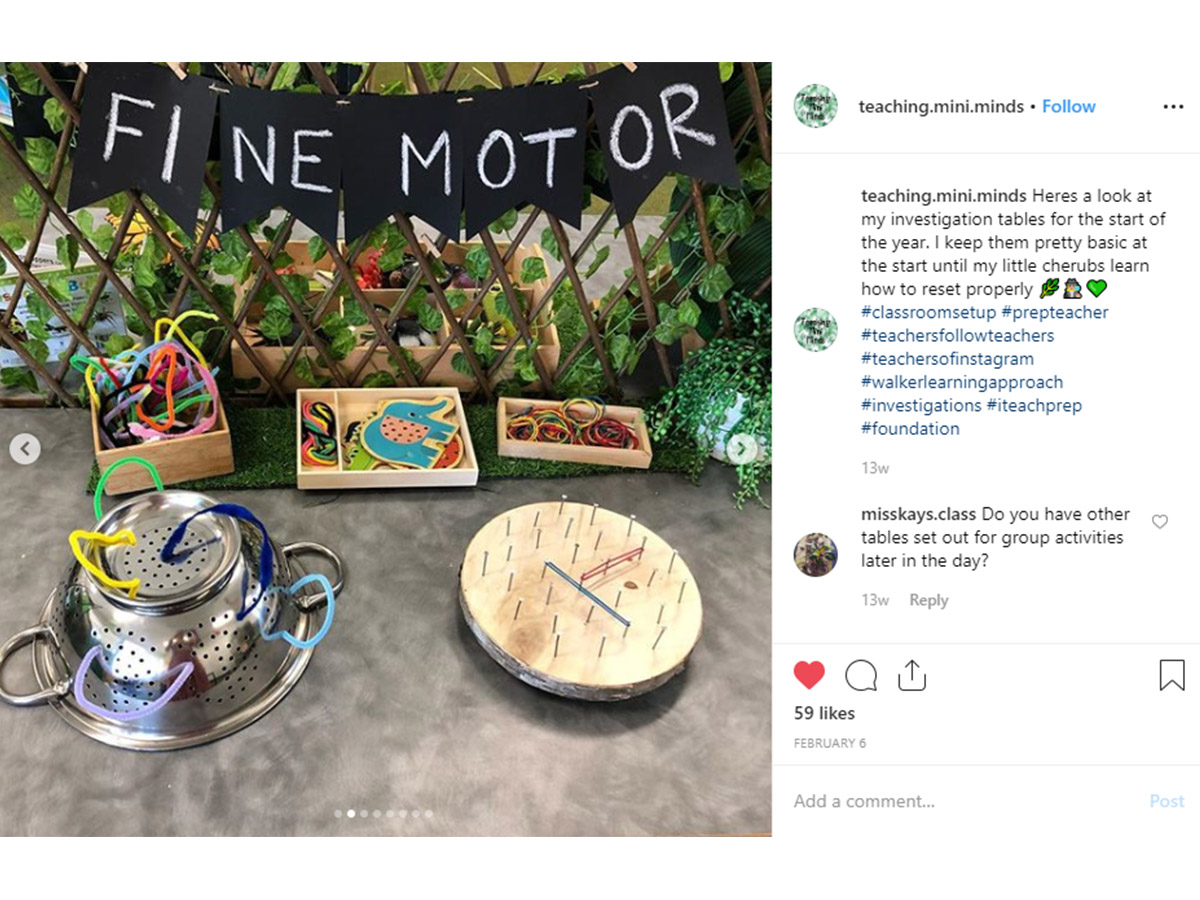 Happy Habitats
This habitat tray area is an ideal way to learn about different habitats through play! @myteachingcupboard has nailed it with this investigative area which allows students to explore the earth, animals and plant types in each habitat.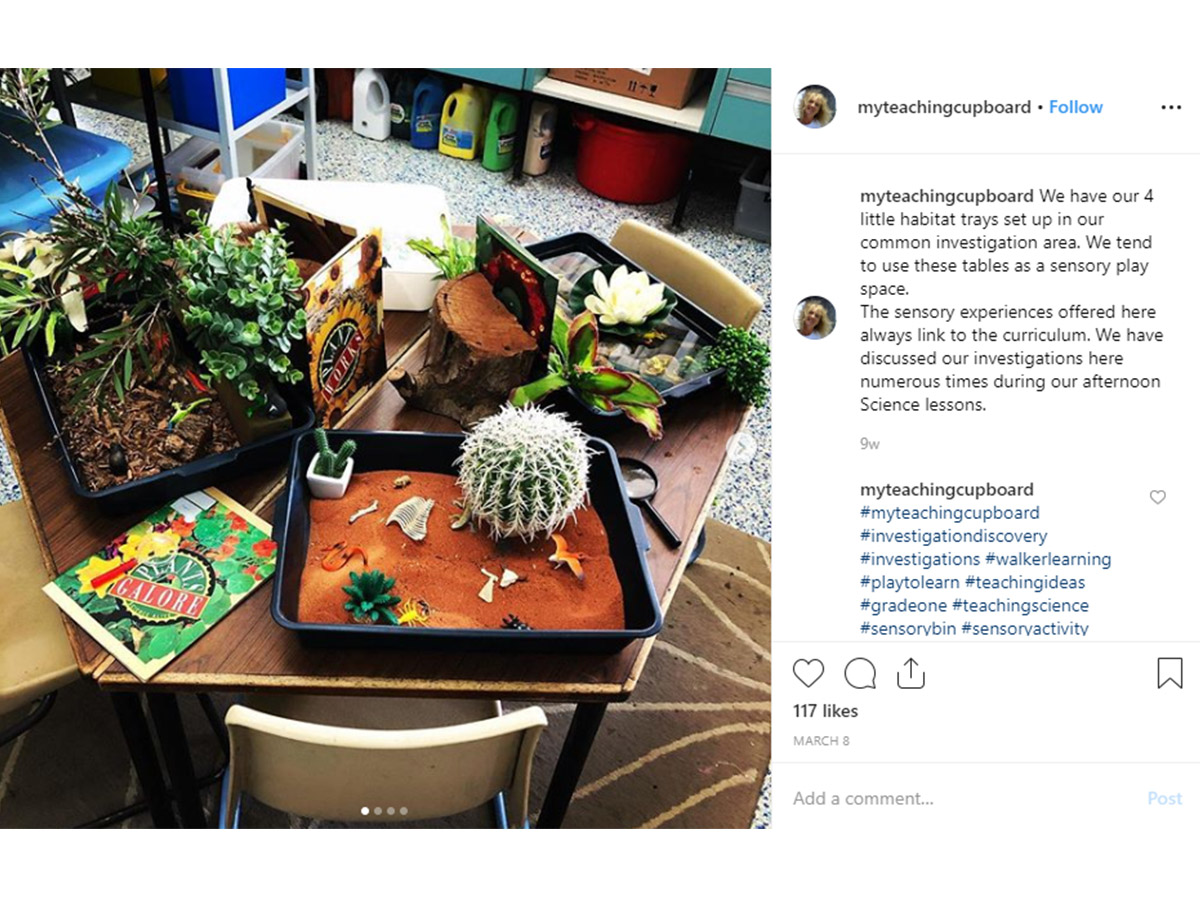 Materials and Messiness
@myteachingcupboard has done it again with this combination station, teaching a range of amazing Verbs along with Properties of Materials.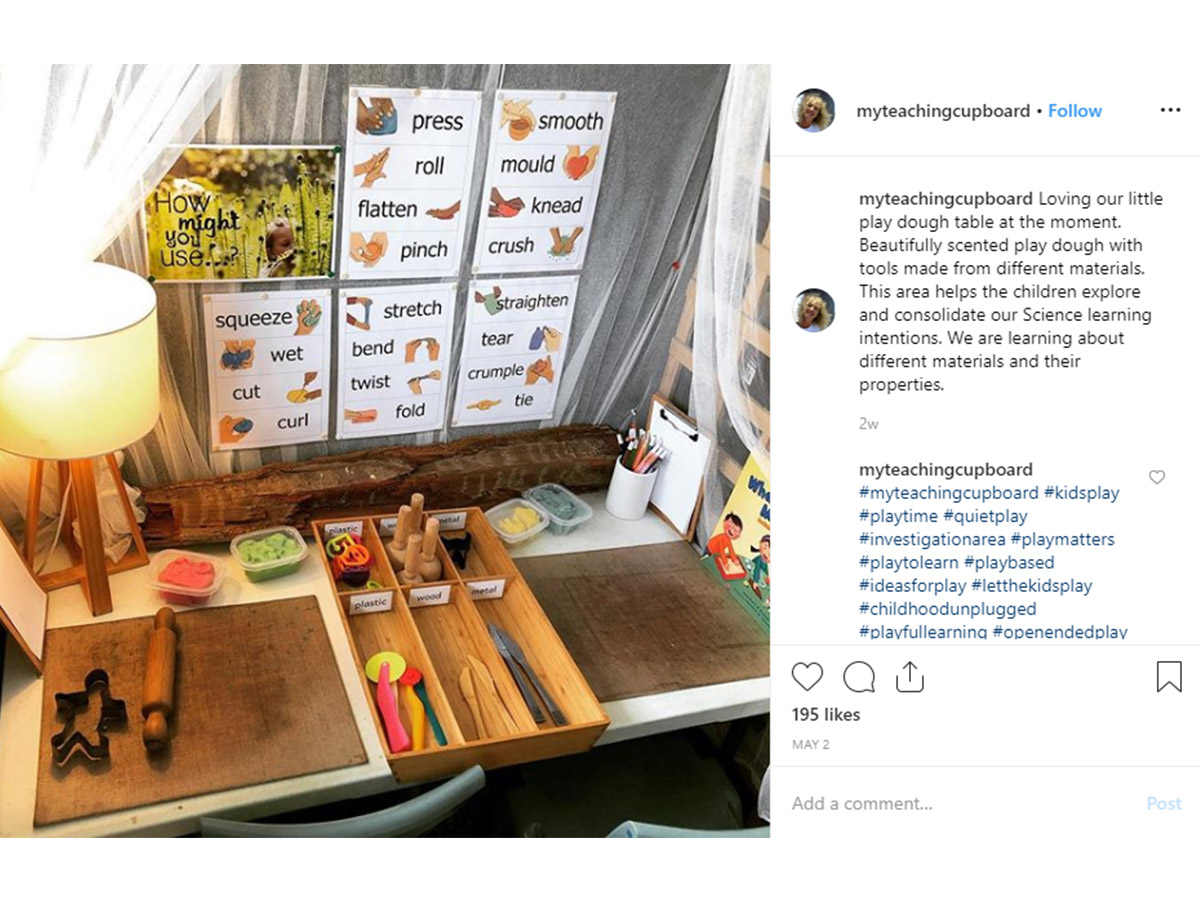 Exploring Nature
Another wonderful one from @wonderandplayinece, because it was just too beautiful to not include! They've let their students drive their learning with this interactive bird's next display.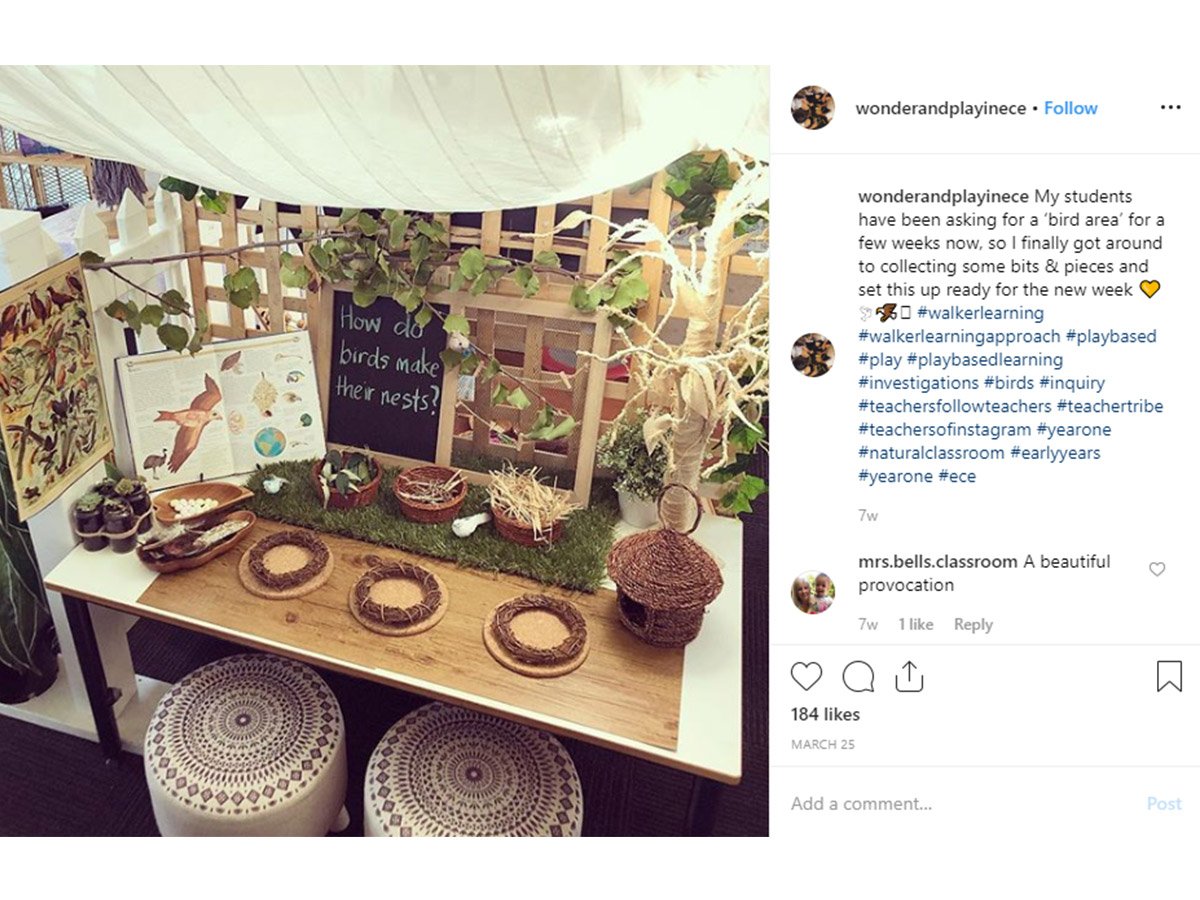 What's your approach to play based learning?
Tag us @teachstarter to share your ideas!