The importance of sharing Indigenous perspectives in the classroom is at the forefront of many teachers' minds. However, despite being part of the Australian Curriculum, many teachers feel either under-informed or out of their depth when it comes to educating students on this topic. This can lead to the topic being pigeonholed to a few significant weeks of the year. Or, even worse, left off the planner altogether.
In order to encourage respect and understanding of Indigenous peoples, we  need to make sharing Indigenous content a regular part of our classroom lessons.
Indigenous education is for everyone at every age! Here at Teach Starter, we want to help teachers around Australia feel equipped to share Indigenous perspectives with their students. As part of this, we are pleased to announce a partnership with Wingaru Education, a leading organisation providing Aboriginal education for all Australians. Wingaru provides Early Years educational resources right up to curriculum-aligned Primary School-aged content.
By collaborating with Wingaru, we aim to educate ourselves and provide the best advice and resources possible for our teachers. The rest is up to you! You might like to check out these great NAIDOC Week resources from Wingaru Kids.
Teaching Indigenous Perspectives – Story Telling
If you're worried that you won't be able to cover such a deep and broad topic in a culturally-sensitive way, that's understandable. If you are a non-Indigenous teacher, it can almost feel as though you are not qualified to cover such an important area of Australia's identity!
Lesley Woodhouse from Wingaru has helped us out by coming up with a few pointers to get you started. It's on a topic that all primary teachers love – telling stories!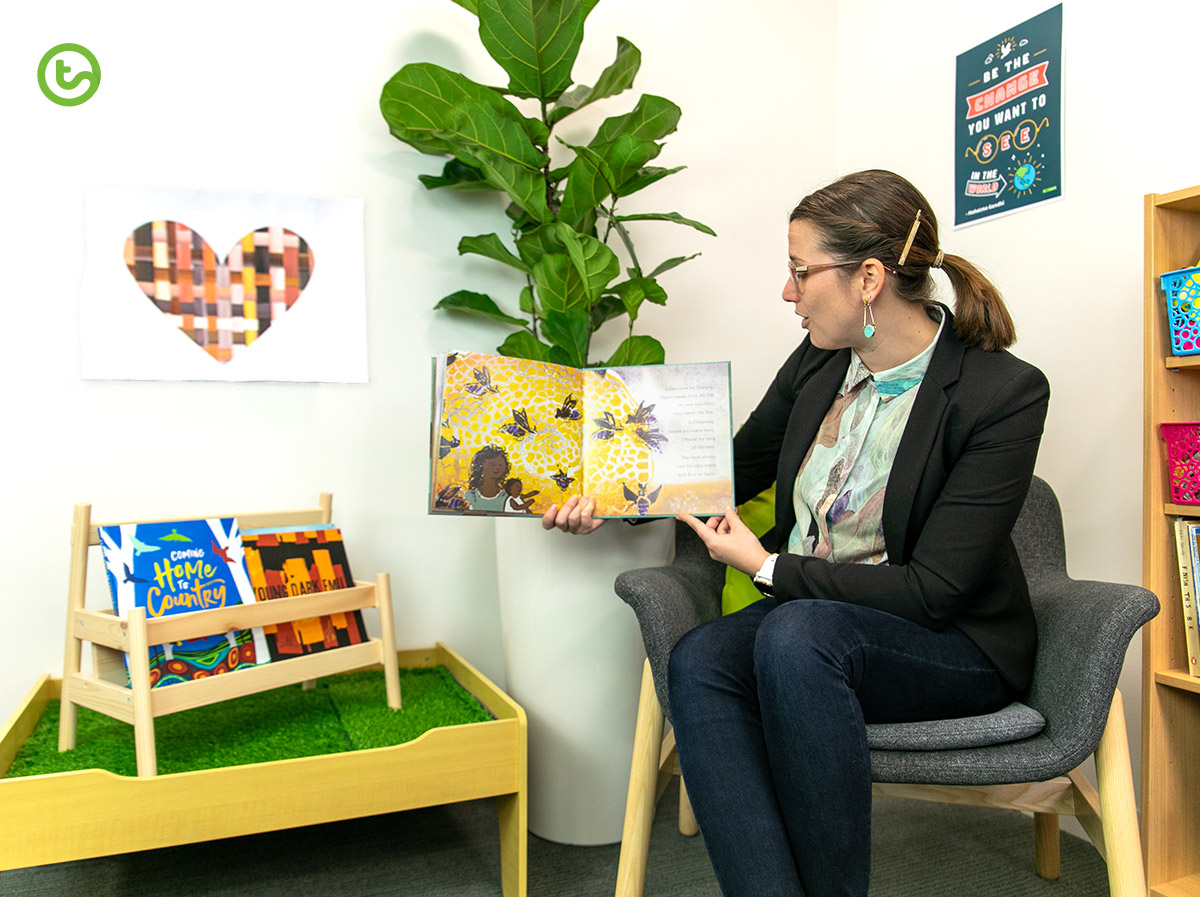 One of the best ways to encourage respect and understanding of Indigenous people is to share Indigenous stories. So, what should teachers know when it comes to sharing Indigenous stories in the classroom?
"There is  such a great choice for books that give an insight into Aboriginal culture. Any by Aboriginal authors are worth considering."

Lesley Woodhouse, Director of Wingaru Education
Try to choose stories that have been published by trusted sources, such as Aboriginal publishers or the ABC, who have a reputation for working with Aboriginal people to create resources.
Books Supporting Indigenous Topics
Lesley has suggested a few books to help support specific topics often explored in the classroom.
by Renee Fogorty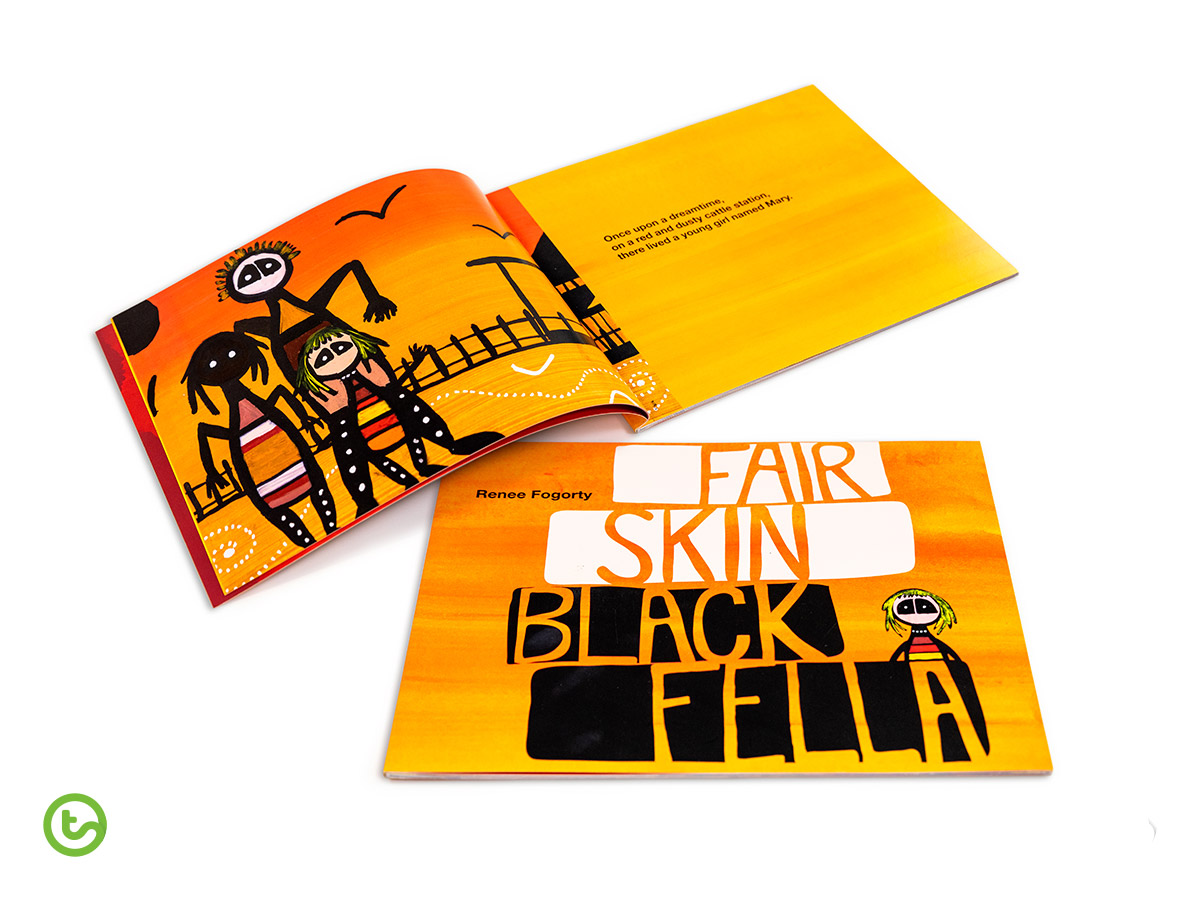 This story follows a young girl who lives in an Indigenous community. While she doesn't look 'traditionally' Aboriginal, she is a part of their community in every other way.
This book introduces students to messages about stereotypes. It's an important book for teaching children that you shouldn't treat people differently based on their skin colour. As well as this, it helps children see that being Aboriginal is about more than just the colour of your skin – it's about what's on the inside.
by Trina Saffioti and Normal MacDonald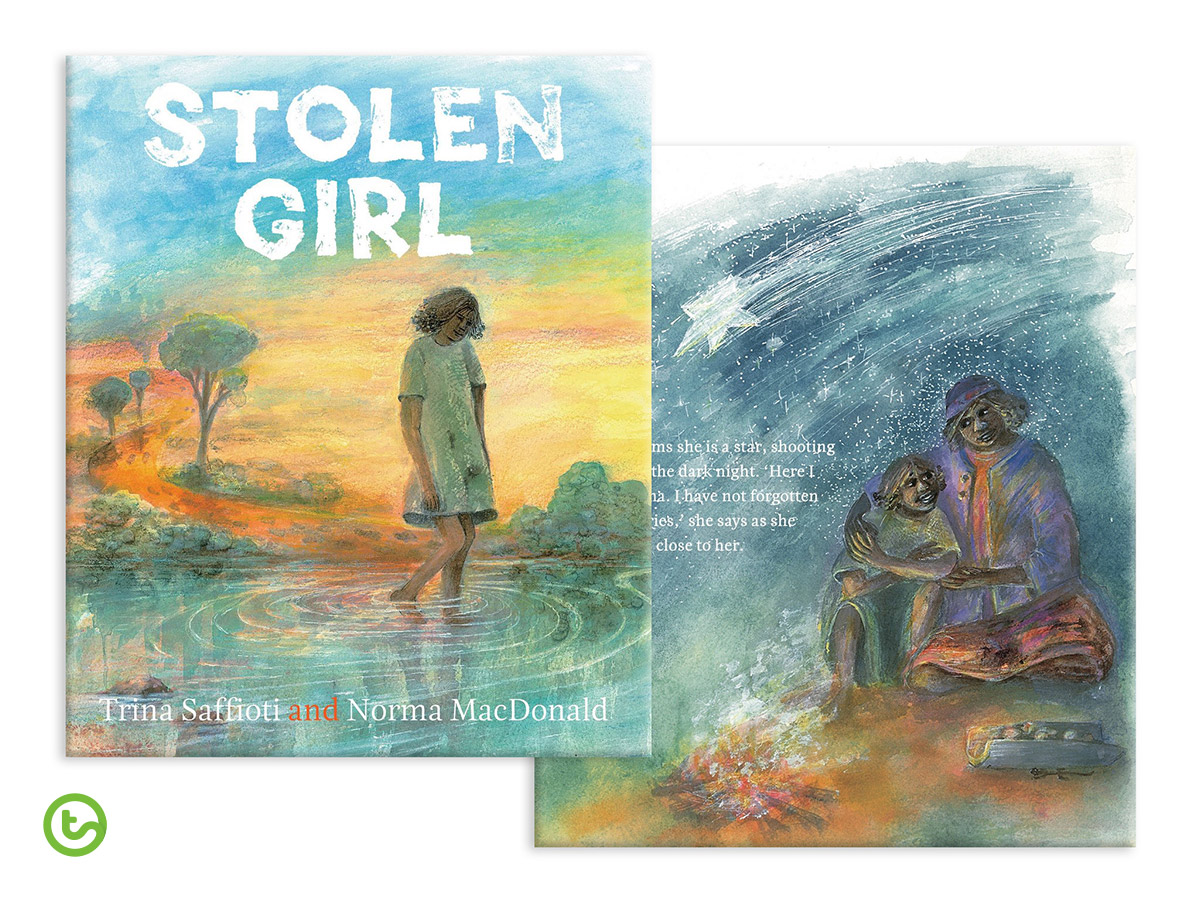 The Stolen Generation can be a confronting topic for young students being introduced to Australia's history. This book is a gentle introduction to the topic, and avoids getting into the political side of things. It follows the relatable story of a little girl who misses her way of life. Use this book to introduce the topic of child removal policies and open up a safe conversation with your students.
by Bruce Pascoe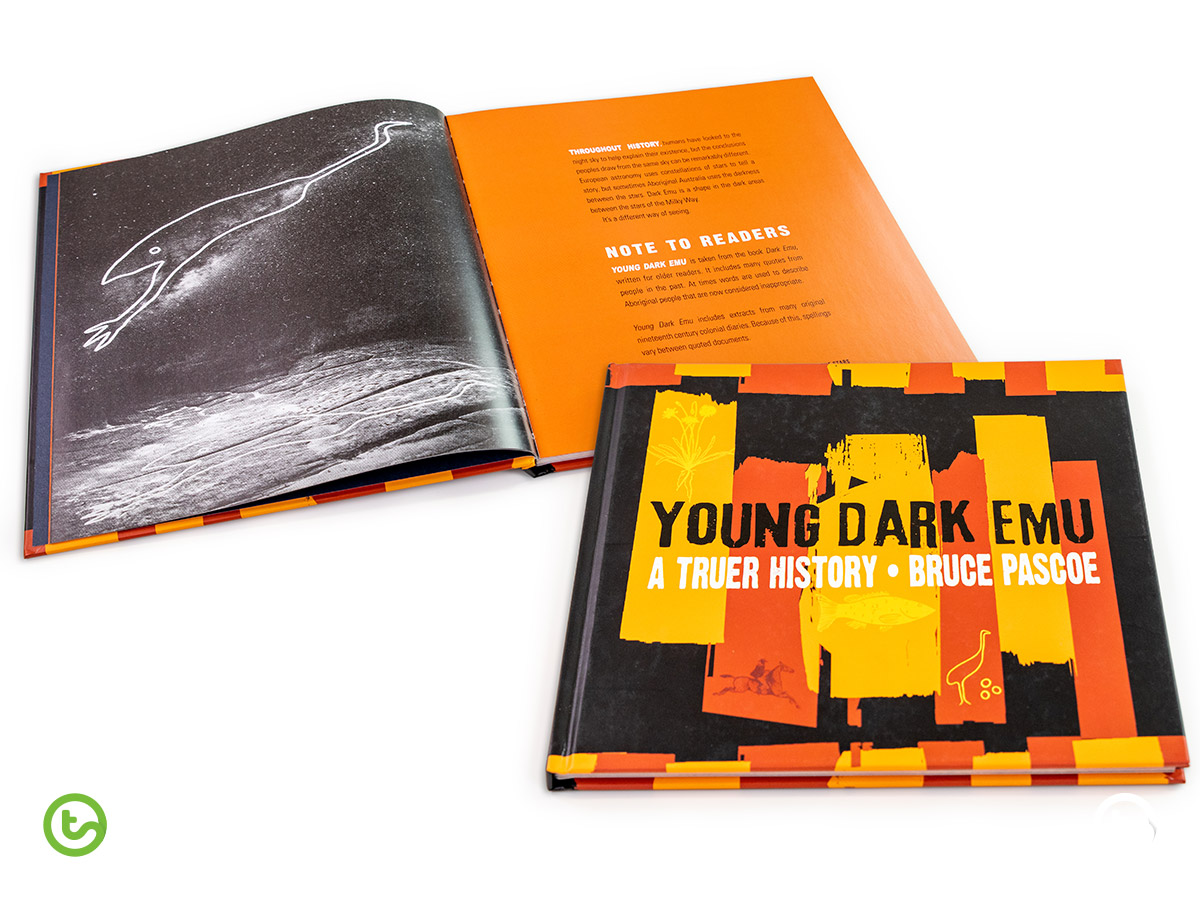 Many Indigenous resources speak about the cultural expression of Aboriginal people. This book focuses more on Aboriginal knowledge. It shows that there is more to Aboriginal life and culture. Detailing primary and secondary resources, it is a good example of using historical perspectives and evidence to learn from the past.
Sharing Dreaming Stories in the Classroom
As well as choosing appropriate books, there are a few things to particularly keep in mind if you are sharing Dreaming stories in the classroom.
While Dreaming stories are incredibly valuable for helping students learn about Aboriginal culture, Lesley says it's important to ask Aboriginal families and their students how they feel before including them in your lessons. This is because there are some Aboriginal educators who advocate against including these types of stories in the classroom.
Many Elders, however, feel it's all right as long as the stories being told are public stories. You may find several versions of the same stories, and this is to protect the sacred information of which Aboriginal people are the gatekeepers.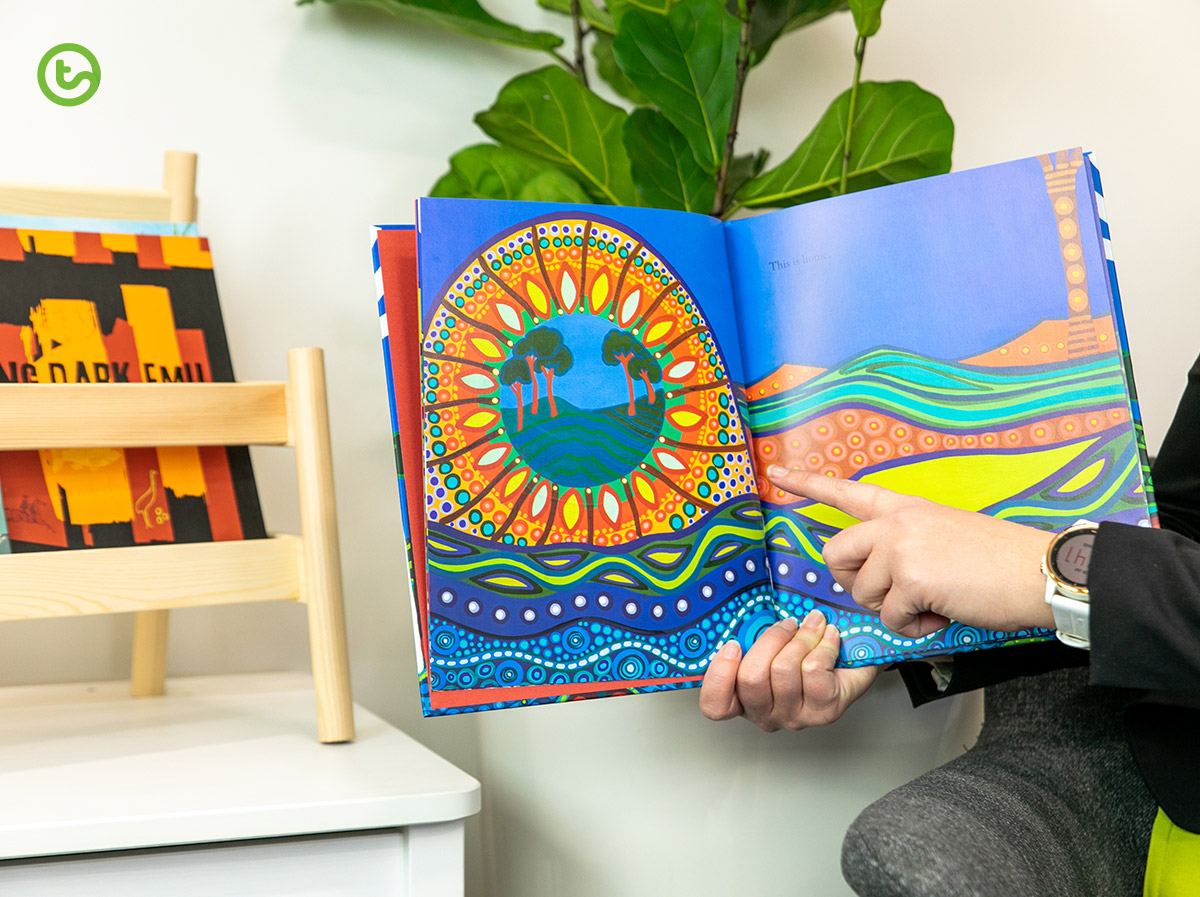 There are a few recommendations that you should follow when introducing Dreaming stories into your lessons:
Choose resources that clearly indicate that they have been produced by Aboriginal people from the Language Group the story is from – a resource should acknowledge the owners of the knowledge.
Choose a locally published story if available.
Only use public versions – if a student knows another version, it may not be appropriate to share.
Don't pressure Aboriginal students into sharing their stories – the students should set the pace.
If you're still unsure as to whether stories are appropriate or not, consider inviting Elders to share local stories. They will only share what is appropriate.
---
What's important in sharing Indigenous perspectives is taking the first step. As part of this, model to your students that part of respecting Indigenous perspectives is continually educating yourself on Indigenous culture and beliefs – even as an adult! There is always more to learn! Opening up a place for discussion in your classroom is better than avoiding the topic altogether.
Here at Teach Starter, we are committed to listening and learning.
Read Lesley's guest blog Wingaru Kids: Helping You Teach Aboriginal Studies to find out more about Wingaru Education! For more classroom resources teaching Indigenous perspectives, our blog 9 NAIDOC Week Activities for 2019 (Free Resource Download) is a great place to start!
Check out for our new booklist, Books for Sharing Indigenous Perspectives, for some wonderful books authored by Aboriginal people.