A 16 page editable PowerPoint presentation to use as part of a numeracy lesson when teaching place value to younger students.
Use this PowerPoint presentation in the classroom when learning to count small collections and connect number names, numerals and quantities.
The topics covered in this PowerPoint includes:
counting collections to 20
connecting numbers by their name, numeral and quantity.
This teaching resource includes links to the following place value resources: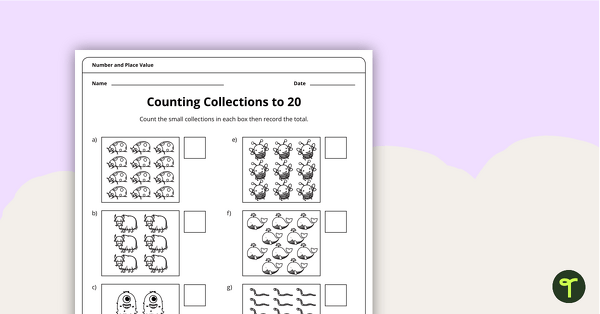 teaching resource
A place value worksheet for students to use when counting small collections.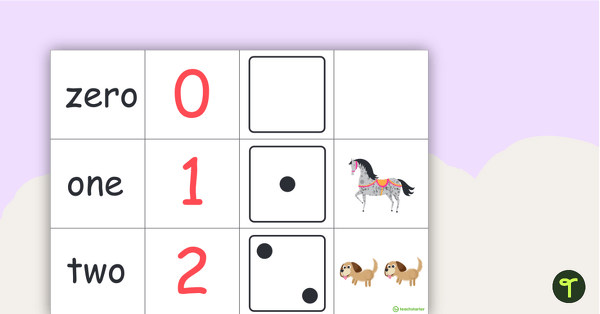 teaching resource
A matching game using numbers, written words, dice, and animal pictures from 0 to 10.