A set of 22 CVC spinners for students to practice Consonant Vowel Consonant words.
Print out the CVC beginning letters and the matching end letters on card or thick paper. Cut out the window on the end letter piece and attach the matching pages together with a split pin. Trim around the circle.
You might also like these teaching resources: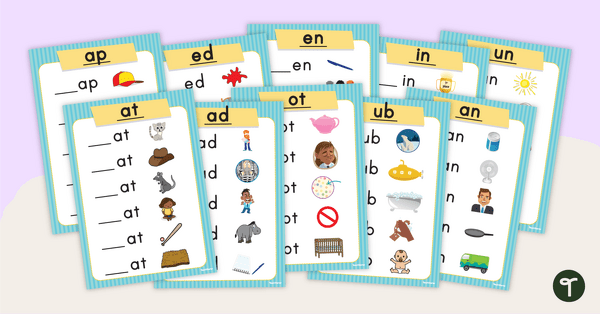 teaching resource
A set of 23 Consonant Vowel Consonant (CVC) pages, with missing letters and illustration prompts, for your students to complete.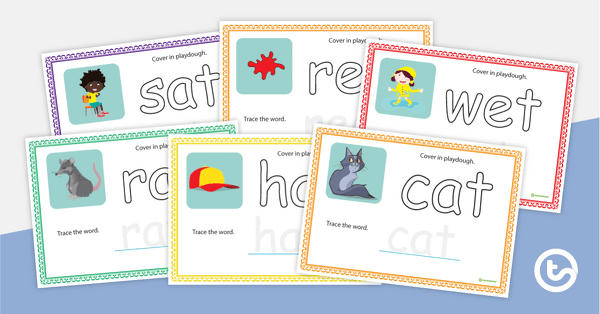 teaching resource
45 pages of three-letter consonant-vowel-consonant words for students to practise writing and forming in playdough.
teaching resource
A frog themed poster for CVC words