A poster showing the different types of geographic features of Earth.
This colourful poster clearly illustrates the different geographic features in relation to one another, including mountains, glaciers, rivers, waterfalls, valleys, hills, tributaries, beaches, rivers, swamps, marshes, deltas, seas, oceans, reefs, canyons, mesas, plains, deserts, lakes and more.
Use this resource in conjunction with: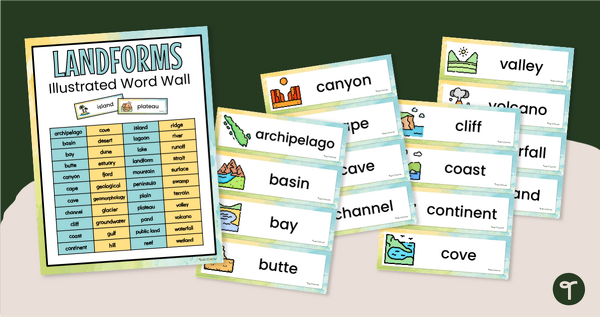 teaching resource
44 landform vocabulary cards for a word wall.