A visual literacy poster reminding students to consider how visuals shape their understanding of a text.
This poster highlights some of the key visual techniques illustrators and publishers use to frame text.
Lt McGavasss stands for:
layout
texture
modality
colour
gaze
angle
vector
shot
salience
symbolism
You may also like these teaching resources:
teaching resource
Beyond the lines, between the lines and on the lines posters for the three levels of reading.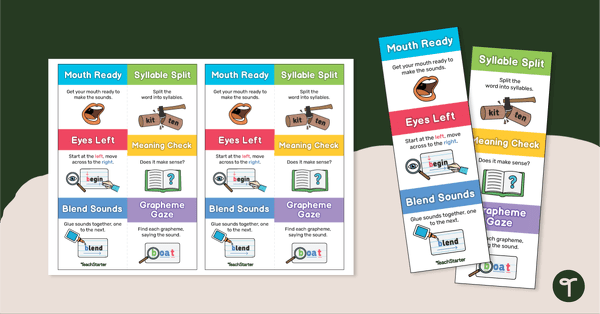 teaching resource
A double-sided bookmark to remind your students of the different reading strategies.