A worksheet that helps students to identify the names of different fruits and vegetables.
Print out the worksheets and provide a copy to each student. Ask your students to see how many fruits and vegetables they can name on the sheet.
You may also like these resources: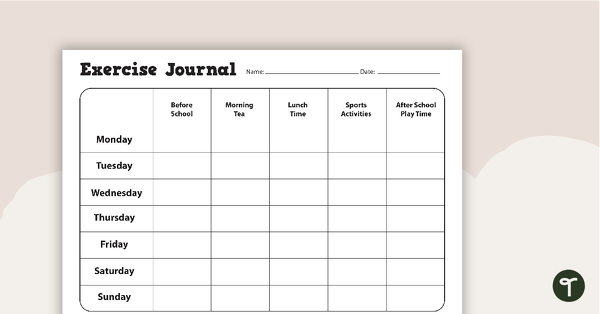 teaching resource
An exercise journal for children to track their health and fitness when learning about the human body and the benefits of exercise.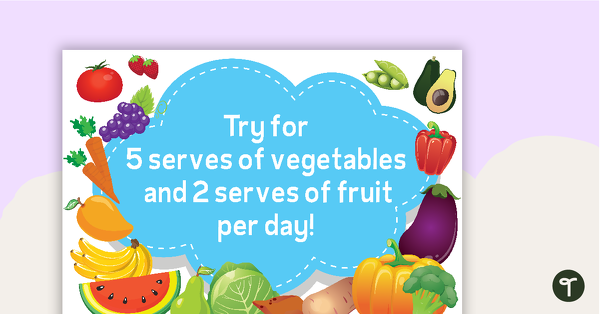 teaching resource
An educational poster highlighting the 2 and 5 healthy eating guidelines.