Explore the difference between positive and negative coping skills with this cut and paste worksheet.
What Are Positive and Negative Coping Skills?
Every day of their lives, our students are faced with challenges they must overcome. These challenges can be relatively small (such as having to wait in a long line at the school canteen), or they can be more significant (such as an argument with a friend or sibling).
Thankfully, there are strategies we can teach our students to help them manage and overcome these daily challenges. These strategies are called 'coping skills'.
When our students choose to respond in a positive way to these challenges, they are using what are known as 'positive coping skills' or 'healthy coping skills'. Positive coping skills include:
Talking to someone about the problem

Thinking things through logically before acting

Visualising a calm, happy place
But there are two sides to every coin! Sometimes, our students may be tempted to respond to challenges in a negative way by applying less-than-ideal strategies known as 'negative coping skills' or 'unhealthy coping skills'. Negative coping skills include:
Physical violence

Verbal abuse

Passive-aggressive behaviour, e.g avoidance
As we navigate life's twists and turns, it is of benefit to both ourselves and those around us if we learn to apply positive coping skills to challenging situations.
Teach Students the Correct Way to Cope Using Our Positive and Negative Coping Skills Worksheet
This positive and negative coping skills cut-and-paste worksheet has been designed by a team of dedicated educators to assist you in applying your social-emotional learning curriculum. It will introduce your students to a variety of coping skills – some positive and some negative. Students will cut out the coping skills, then paste them into the correct column of the table provided. Some of the coping skills on the worksheet include:
Do some breathing exercises. (positive coping skill)

Stop and slowly count to 10. (positive coping skill)

Use rude words or mean names. (negative coping skill)

Throw something at someone. (negative coping skill) 
Tips for Differentiation + Scaffolding  
The application of this resource can be differentiated in order to support the learning needs of students in your class. Why not try these suggestions:
Simplify the task for students who may find the number of coping skills on the worksheet overwhelming. Encourage them to find a set number of each type of coping skill, e.g. find three positive coping skills and three negative coping skills.

Challenge students who finish before others to add a few additional examples of each type of coping skill to the table.
Easily Download & Print
Use the dropdown icon on the Download button to choose between the PDF or Google Slides version of this resource. 
Because this resource includes an answer sheet, we recommend you print one copy of the entire file. Then, make photocopies of pages 1 and 2 of the worksheet for students to complete.
To save paper, we suggest printing this worksheet double-sided. 
---
Don't stop there! We've got more activities to shorten your lesson planning time: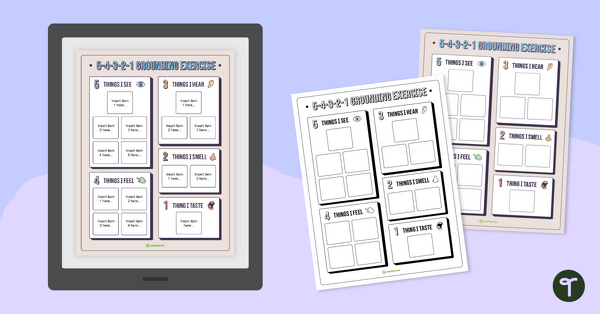 teaching resource
De-escalate difficult situations with a printable grounding exercise.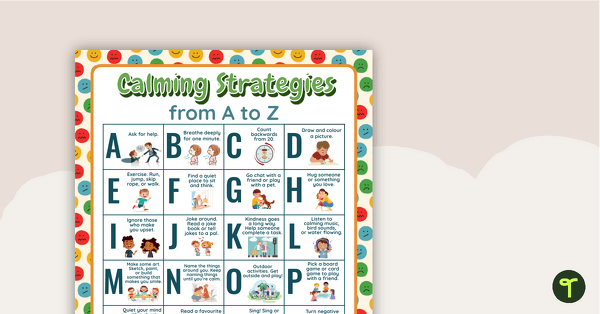 teaching resource
Help students find coping methods with our classroom display poster highlighting 26 effective strategies for handling intense emotions.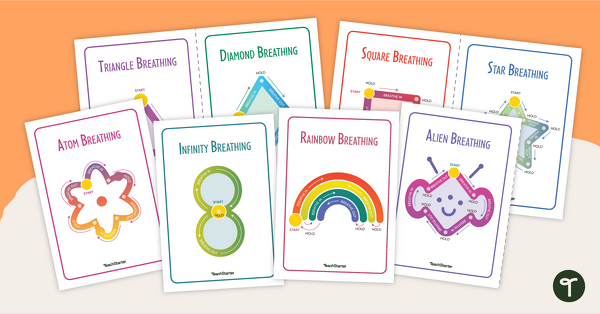 teaching resource
Help your students to calm themselves down when they are feeling upset or anxious with these 8 mindful breathing templates.