A fun board game for students to play when encouraging the use of resilience strategies.
Teach About Resilience With This Fun Board Game!
Teaching students about resilience in primary school is important for their emotional well-being and helps them to build positive coping strategies for their futures. Resilience is a valuable life skill that helps individuals navigate challenges, setbacks, and adversity effectively. By introducing resilience at an early age, students can start developing this skill early and carry it with them throughout their lives.
Resilience can also enhance interpersonal skills by teaching students how to handle conflicts, build healthy relationships and communicate effectively. These skills are essential for personal growth.
How to Use this Board Game in Your Classroom
Print and laminate the game board, scenario cards and Resilience Poster.
In pairs, students:
take it in turns to roll a dice and move their counter the allocated number of squares
take a card from the top of the pile if they land on a Tool Kit square
read the scenario
choose which Tool Kit strategy to use to fix the bullying problem
explain their choice and move towards the finish square.
Looking for More Social Emotional Learning Resources?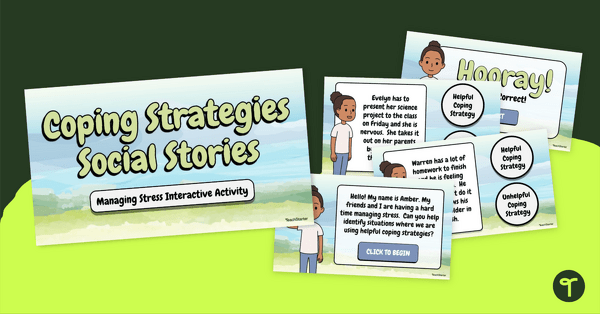 teaching resource
Share this relaxing and calming interactive activity with your students to help them to differentiate between helpful and unhelpful strategies for coping with stress.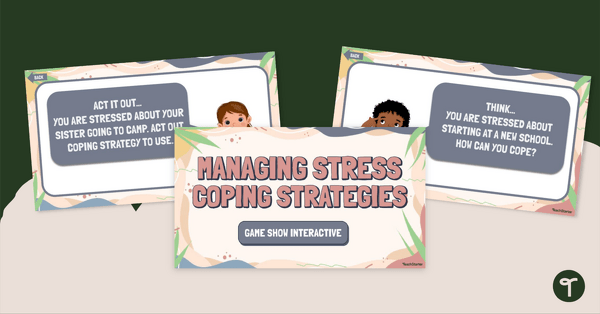 teaching resource
Set up a gameshow in your classroom to reinforce your students' ability to recognise and cope effectively with stress!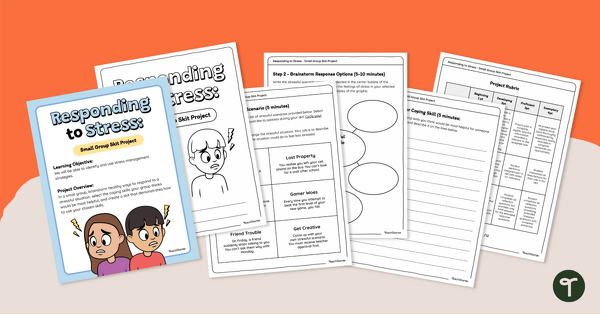 teaching resource
This small-group project lets students apply what they've learned about combatting stress by demonstrating practical coping skills.