Supplement your phonics curriculum with an r-controlled vowel poster display.
What Are R-Controlled Vowels?
When an 'r' follows a vowel, the 'r' changes the sound that the vowel makes.  That vowel is called an 'r-controlled vowel'.  Sometimes teachers refer to the 'r' as the 'bossy r' because the 'r' bosses the vowel into making a new sound. It seems like a simple concept, but it can be very hard for students to know which one to use… after all, there are five of them! 
In light of this, students need constant exposure to the r-controlled vowels in words. That's where our set of r-controlled vowel posters comes in!
Displaying these posters will increase your students' awareness of common spelling patterns and will make your classroom look bright and colourful as well!
A Great Addition to Your Classroom Phonics Display
The set of posters highlights each of the r-controlled vowels – 'ar', 'er', 'ir', 'or' and 'ur'. Each poster shows the vowel combination and several words and images containing each sound.
In addition to displaying these posters in your classroom, you might like to try some of these great ideas!
📝 Create a fill-in-the-blank worksheet by removing selections of text.
📂 Place copies in students' homework folders for reference.
💻 Provide posters as digital resources for virtual students.
Before You Download
This resource prints as a PDF. Use the download button to access the resource file.
---
Check out these other great resources to compliment your phonics program!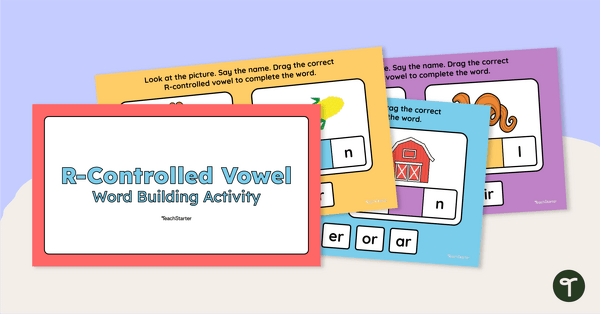 teaching resource
Explore spelling and reading words that contain r-controlled vowels with this interactive Google Slides activity.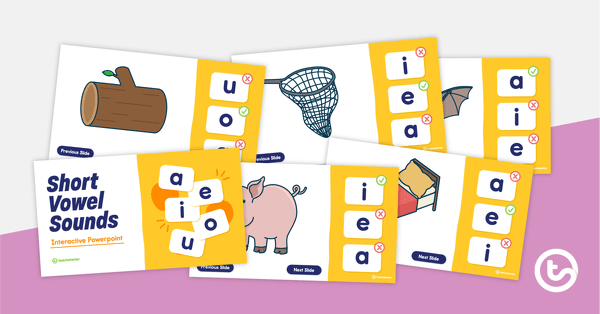 teaching resource
An interactive quiz to practise identifying short vowel sounds in words.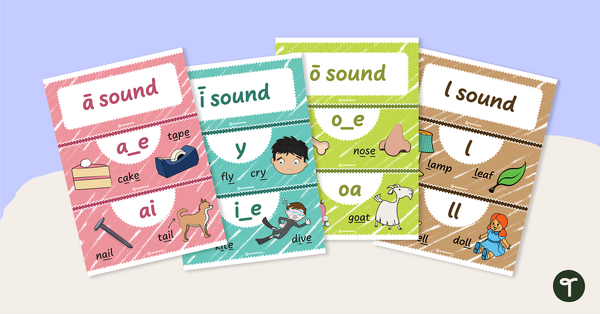 teaching resource
A beautiful sound wall display for your classroom!