Ever look at the garbage can in your classroom and groan knowing that so much of that trash could be saved from the landfill if you could just set up a system to get your kids to recycle?
When the Minnesota Pollution Control Agency teamed up with schools in Minneapolis to find out how much school trash could be saved from the landfill, they found that as much as "78% of school waste could be diverted from the trash to organics composting and container/paper recycling collection programs."
That's a lot of trash!
But we also know teachers have a lot on their plates (ahem, understatement of the year!?), so we've put together some quick and easy ways to encourage recycling in the classroom. And yes … we mean seriously easy! Plus, we found some recycling rewards programs where teachers can get free stuff so you can sign up!
How to Get Kids to Recycle in Your Classroom
Set Up Recycling Center(s)
It sounds pretty simple, right? But often it's the simplest things that really work! Just setting up labeled bins where kids can put trash, compost, and items to recycle can be enough to encourage kids to recycle paper, plastic, and more!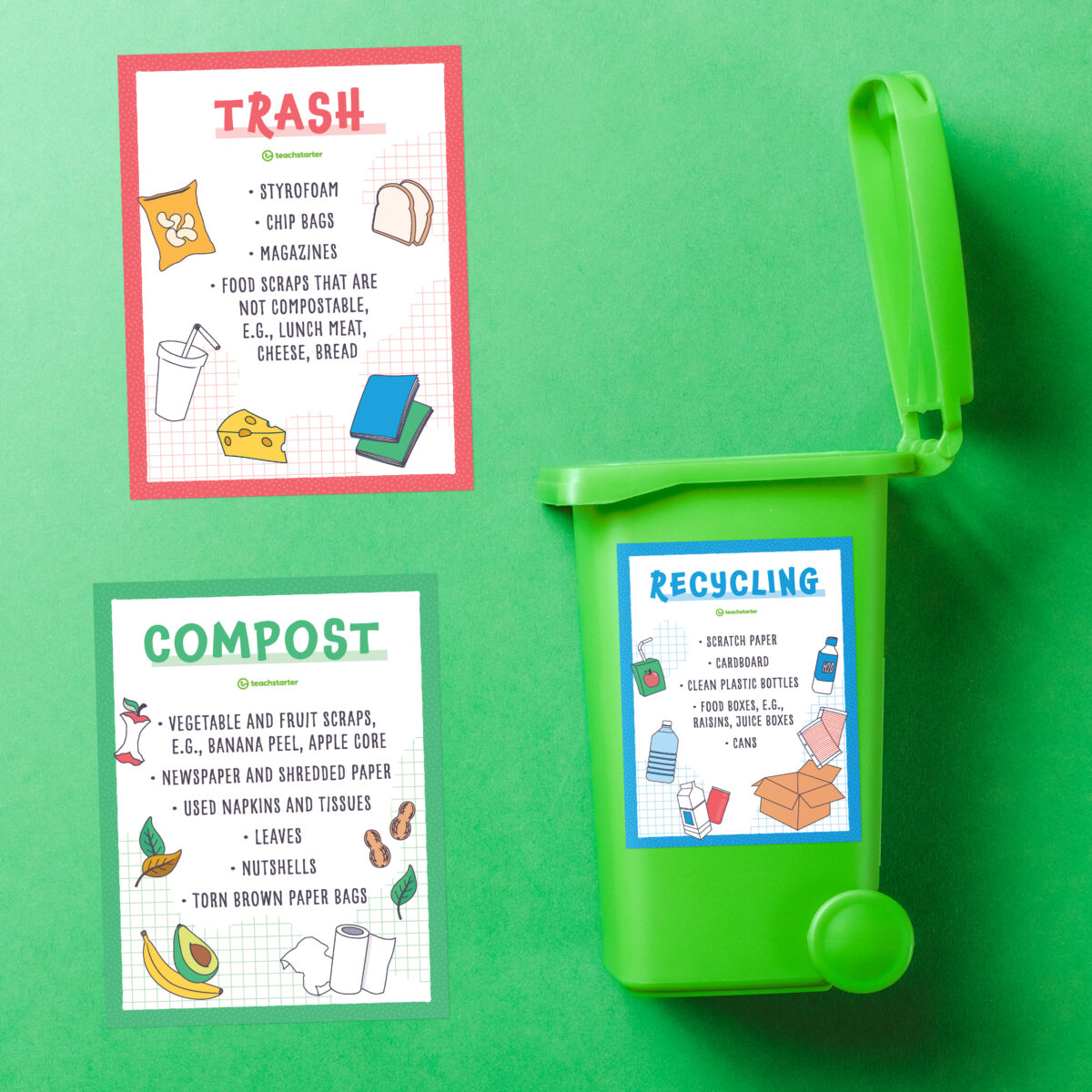 We created this pail with a simple label for the garbage can — we love that the various posters include examples of what is considered trash, compost, or recyclable material so that it provides students with a guide.
Set Up a Worm Farm
Combine your desire to get your students to help you protect the planet with ecology lessons, and set up an earthworm farm in the classroom to compost food waste.
Worm farms are pretty inexpensive to create — an old fish tank filled with soil and some moist shredded newspaper (and worms of course!) is all you really need to get started. Hit your local thrift shops or secondhand stores to find cheap tanks. This also makes a great science project for students to put together (we have the worm farm instructions that they can use) as well as opportunities for math lessons — students could calculate the costs of building the farm and profits for "selling" their compost — and even opportunities to talk about healthy eating. Worms like compostable materials like fruits and veggies, after all; not junk food!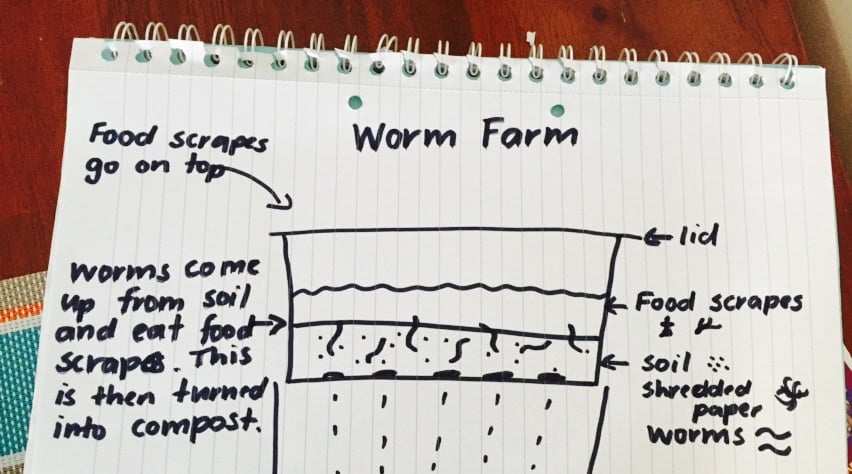 Reward Your Recycling Heroes
Celebrating student success goes a long way toward empowering kids, and it's one of the fun things about being a teacher. Noticing your little recyclers for their achievements is a great way to make them feel like they're really making a difference.
Create a classroom recycling goal that's achievable — maybe it's 2 full recycling bins a month or maybe even more (it depends on the size of your bin!) — and when the class hits the goal, celebrate your students' contribution to the earth by rewarding each student with an Environment Hero Award to show off to Mom or Dad.
Note: You might want to let your janitor know the plan so they don't empty a half-full bin when your students are still working on hitting the full mark!
Assign Personal Whiteboard Erasers
We all have those rogue socks that were eaten by the dryer, and chances are your students do too. Send a note home to parents that if they have them, their kids can bring those spare socks without any mates into school to use as their personal whiteboard eraser when participating in individual and group activities involving small whiteboards. This teaches kids not just about reusing items but also helps build a mindset of recycling items at home — not just at school!
Make Seed Paper
Another fun way to encourage kids to recycle paper? Show them how to turn it into something! Seed paper can be a great addition to an ecology lesson — all it takes is paper (which you have plenty of), a blender, water, a wooden spoon, a microfiber towel or piece of flannel, spatula, strainer and flower seeds.
How to make seed paper:
Have students tear up a pile of paper into small scraps.
Fill the blender about halfway with the torn-up paper.
Pour warm water over the torn-up paper until you hit the top line.
Pulse until the water and paper mixture is a pulpy mess — you want to keep going until there are no paper flakes remaining.
Add a teaspoon of flower seeds and stir (DO NOT BLEND as it will destroy the seeds).
Lay out your towel or piece of flannel on a flat surface.
Strain out any water from the seed mixture.
Pour out onto the towel, and use the spatula to spread it out as thinly as possible.
Allow the mixture to dry out. You will likely have to flip after one side is dry to make sure the other side is dry as well.
Once it's ready, the seed paper can be used by students for writing letters that can be planted!
Recycle Caps for Game Pieces
This is another creative way to encourage recycling — ask each student to bring in a used bottle lid to be their individual game piece when playing games in the classroom. They can use water bottle lids, Gatorade lids, even the tops from those little spouts on orange juice cartons. Use markers or other craft supplies to decorate and personalize the lid. When it is time to play a game in the classroom, students can use their individual game pieces, reminding them that their recycling efforts are worth it again and again.
Keep the Bags!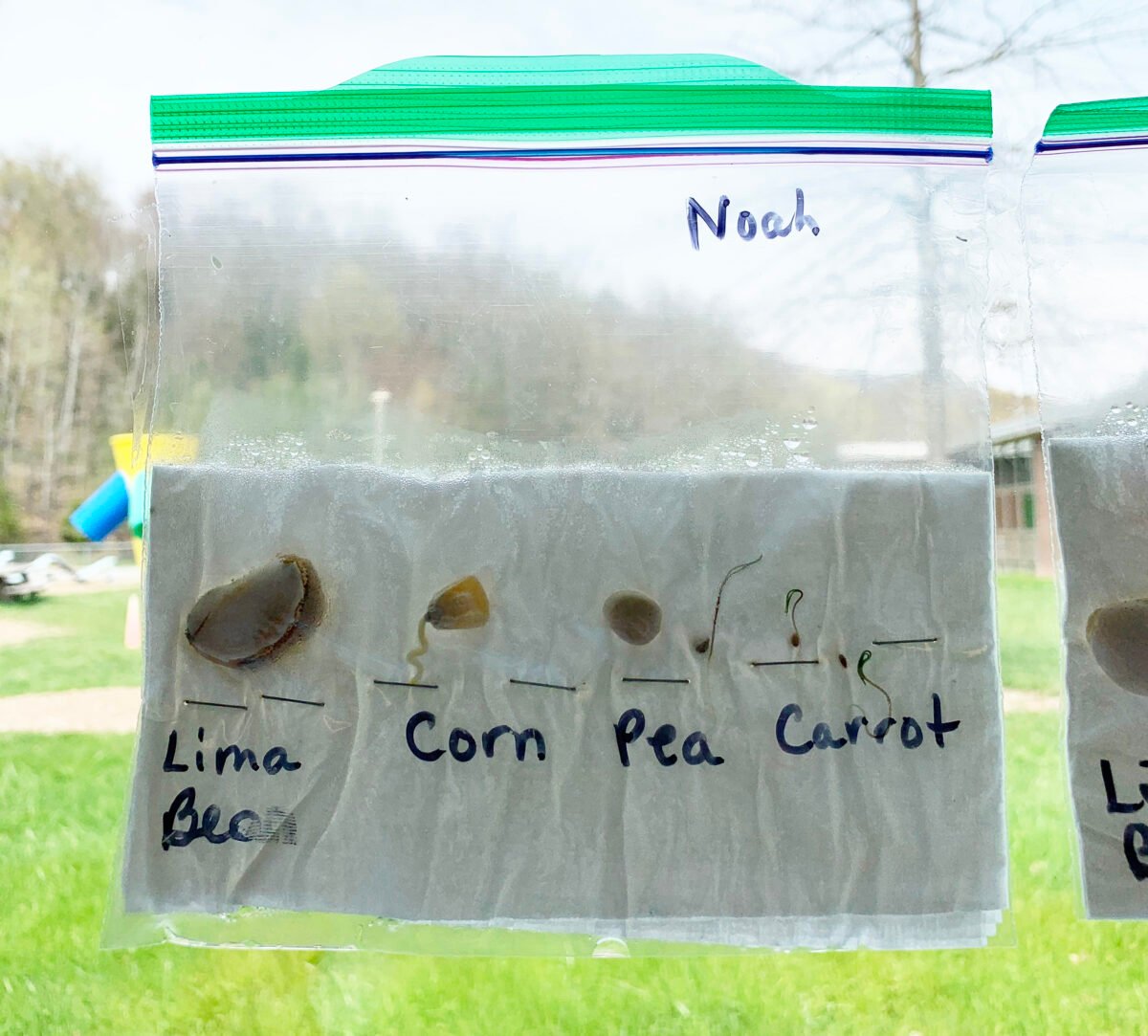 When your students have zipper sandwich bags, encourage them to recycle the disposable bags by planning classroom fun that they can get in on!
For some ideas of what to do with all those bags, check out our list: 14 Seriously Smart Ways to Use Ziploc Bags in the Classroom.
Brainstorm Ways to Recycle
Incorporate recycling into your writing lessons! Kids can brainstorm ways to reduce, reuse, and recycle items and write about them.
---
Free Recycling Rewards Programs for Teachers
Join the Pepsi Recycle Rally
Just 11 states in the US offer a deposit on cans and bottles, which is a great incentive for kids to be more inclined to recycle these items. But if you live in a state where there's no money on the line, you could sign your classroom up for the Pepsi Recycle Rally.
Participating schools and classrooms can earn reward points by recycling cans and bottles which can be cashed in by teachers for gift cards to buy classroom supplies.
Sign up to Recycle School Supplies
Have Ticonderoga, Lyra, or Prang art and classroom supplies? Terra Cycle has teamed up with Dixon to make recycling them free, plus give classrooms the chance to earn rewards!
Pen maker Bic partnered with Terra Cycle last year to accept dozens of types of school supplies for free recycling — even markers, glue sticks, and other classroom supplies made by other companies. The BIC® Stationery Recycling Program is currently full, but teachers can add their names to the waiting list to be added as soon as a slot opens up so you can send all your dry markers, empty glue stick containers, and more to them for free.
Looking for more ways to encourage recycling? Check out our full array of recycling teaching resources!