Halloween isn't just a fun time to be a kid. If you're a teacher who gets to dress up in a costume for the holiday, you get the chance to be a kid again! But what exactly is a good Halloween costume for a teacher?
You've got enough on your plate, so we did the hard work and found some seriously fun Halloween costume ideas that are teacher-appropriate… and your students will love!
Halloween Costumes for Teachers
Rainbow Fish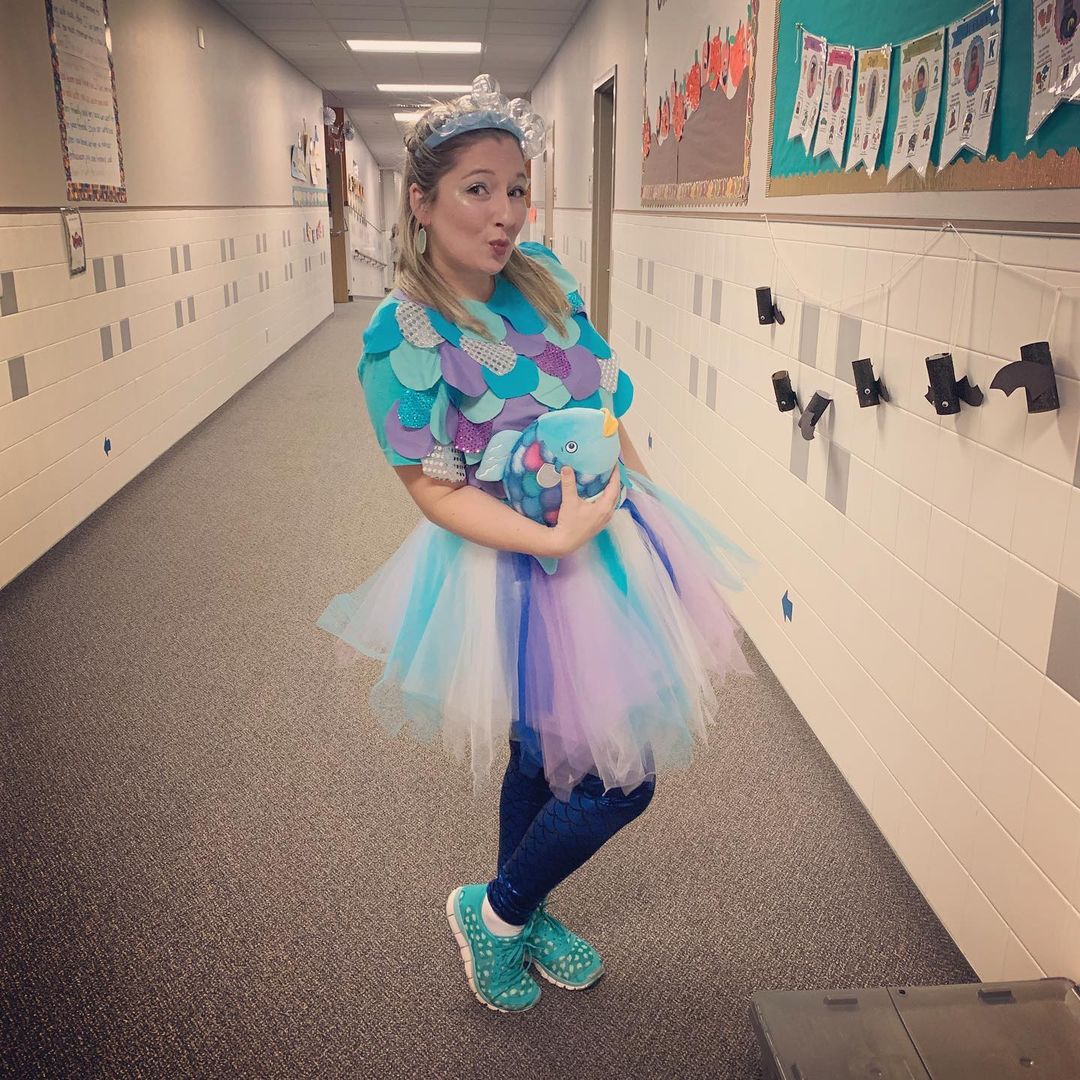 The incredible @SparklesandSped always has something crafty up her sleeve for Halloween, and she shared this fun Rainbow Fish-inspired costume with us. Want to make your own? The Austin, Texas teacher used a simple tutu and added rainbow "scales" to a t-shirt to complete the book-inspired costume.
Pete the Cat
As a teacher you never lose your cool, so Pete the Cat is the perfect Halloween costume for you! Inspired by the classic picture book from James and Kimberly Dean, teacher Allison Marie (@allisonmarieabc on Instagram) completed her jazzy costume with Pete's guitar … and her school shoes, of course!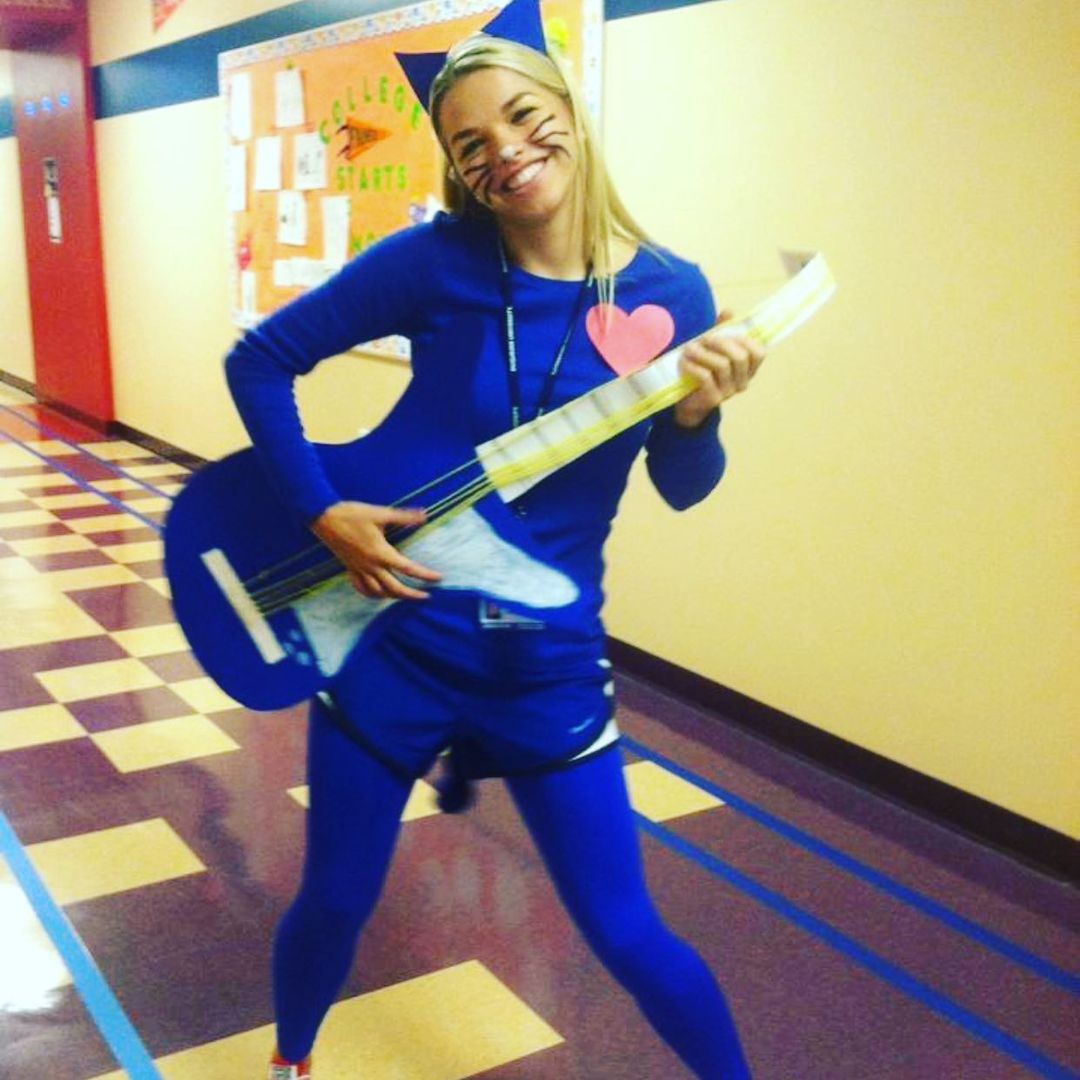 Play-Doh Containers Group Teacher Costume
Can't get all that playdough out of your classroom rug … or the smell out of your nose? Pair up with your teacher pals for a Play-Doh containers group Halloween costume that screams "teachers" like Western NY teacher Michelle (@the_twitchy_teacher on Instagram) did! This is a super easy costume to make with a yellow t-shirt, Play-Doh placard on string around your neck, and a colored plate on your head.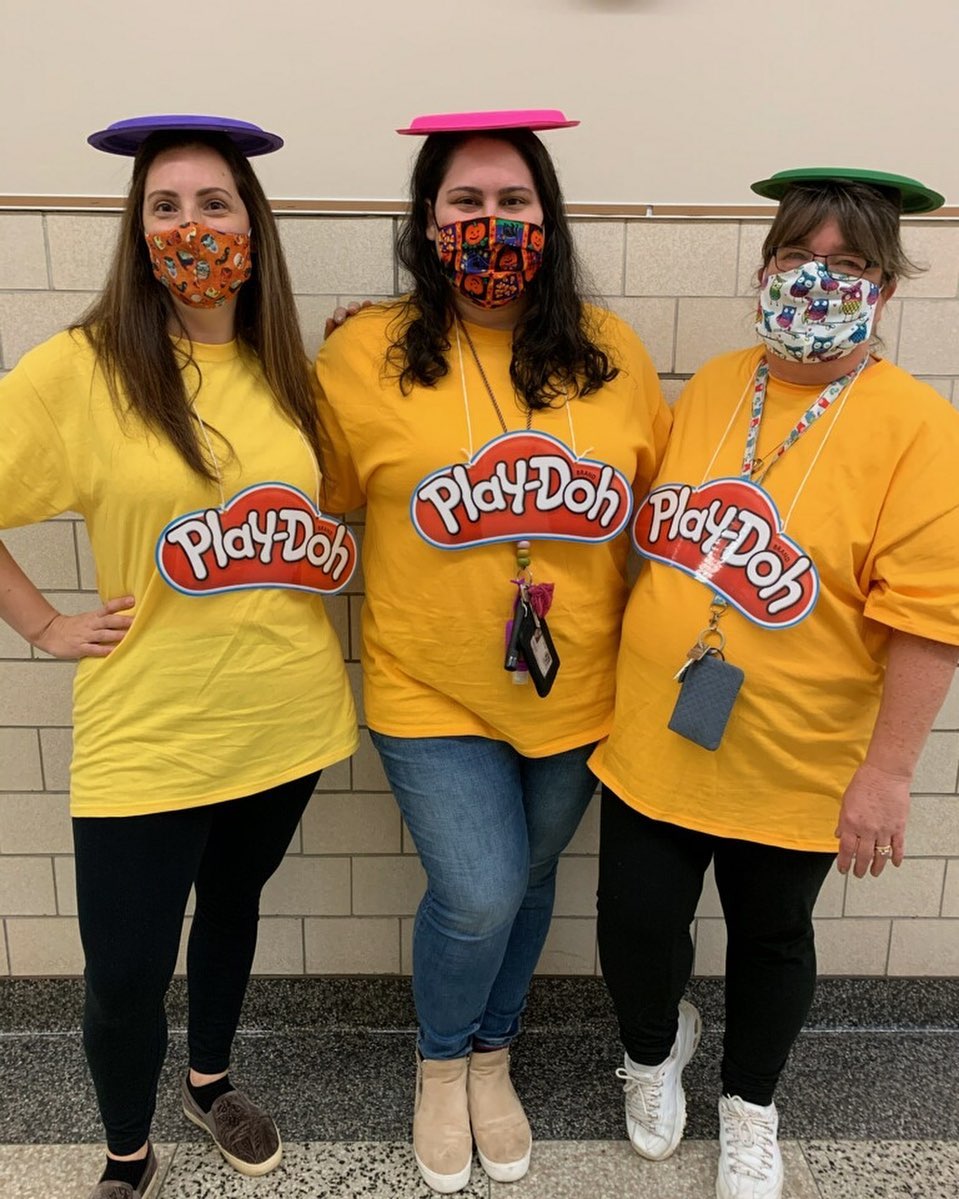 Dragons LOVE Tacos!
These scary dragons are after one thing and one thing only … tacos! This fun group teacher Halloween costume idea comes from teacher Lauren Navant (@laurentellsastory on Instagram) who also manages to get away with the comfiest costume award! Who doesn't want to wear a onesie to work?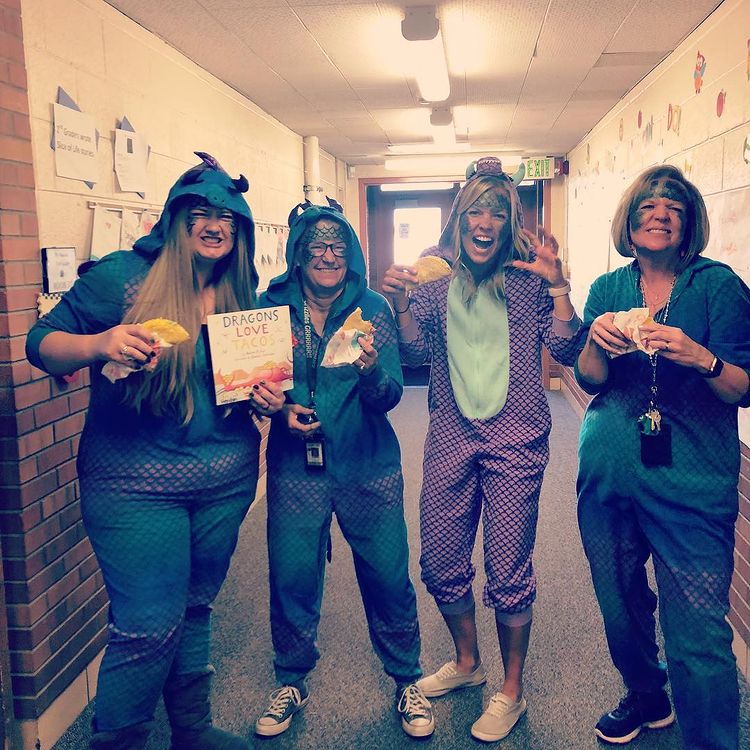 Mike Wazowski and Sully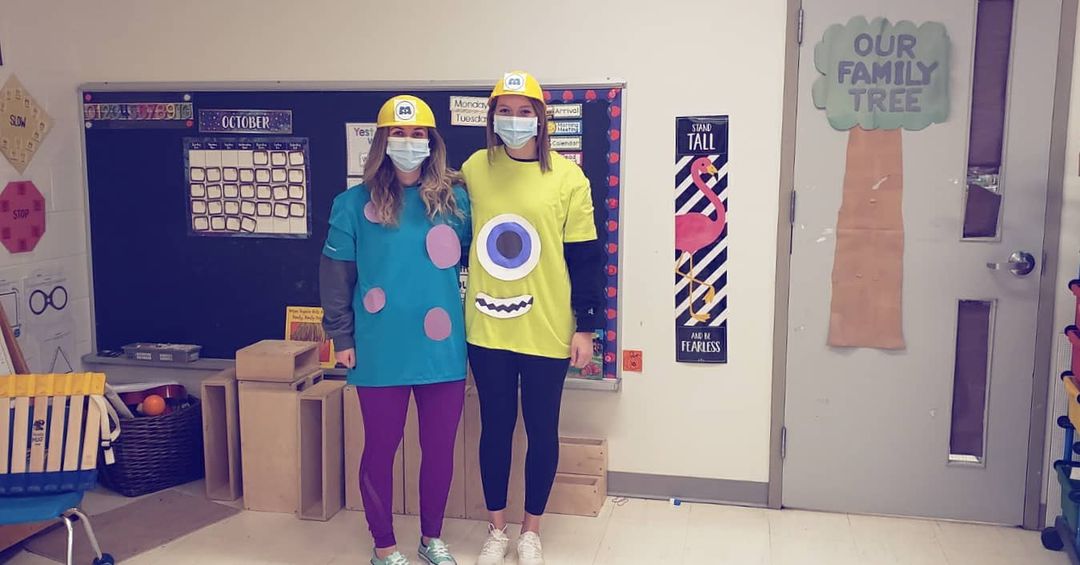 Monsters Inc. fans, we've got the perfect Halloween costume for you and a partner teacher: Mike and Sully! Take basic t-shirts, add an eye and mouth for Mike or spots for Mike, and of course a yellow Monster's Inc construction hat. Thanks to @talesofmisstrow for the idea!
The Very Hungry Caterpillar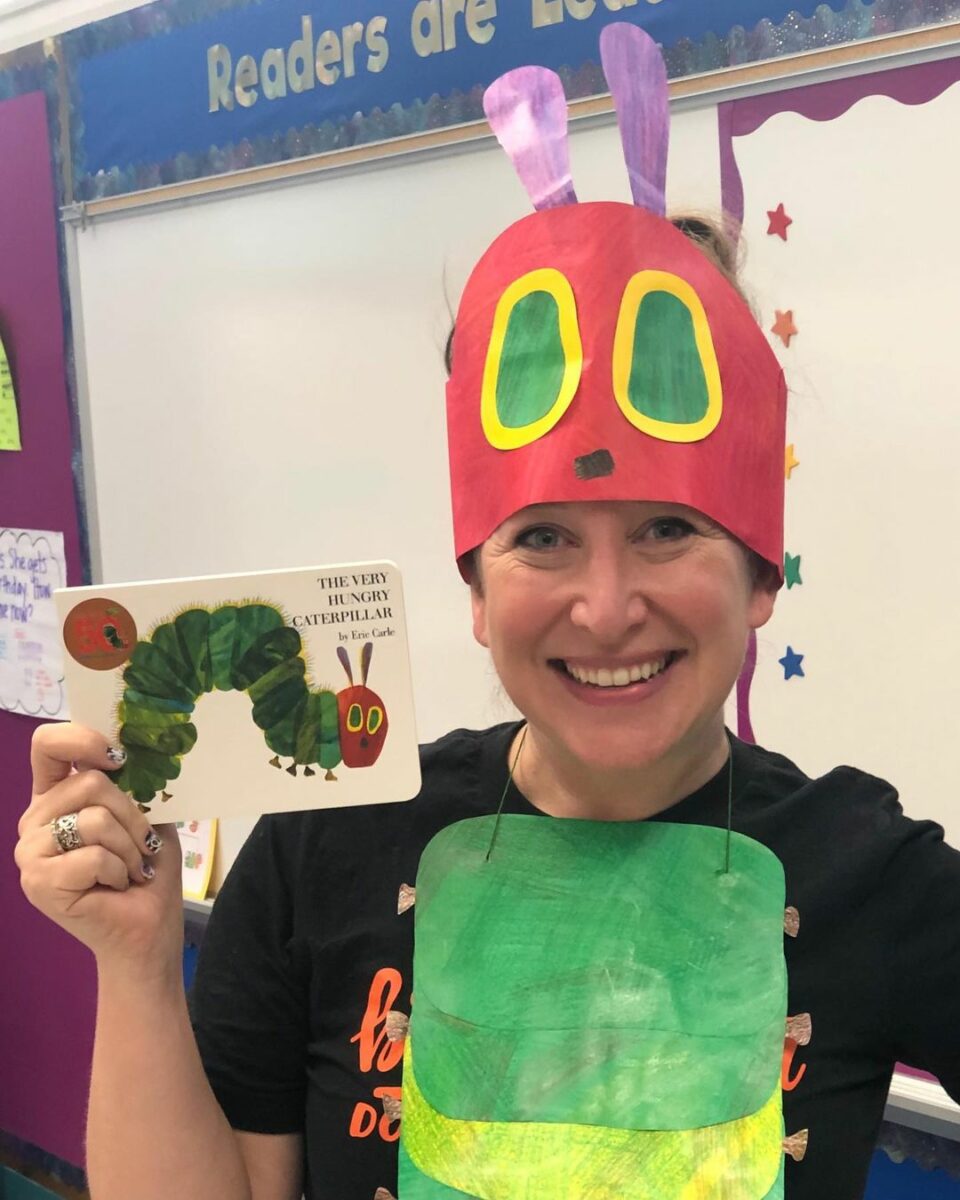 Turn the classic Eric Carle children's book into a costume with some paper, string, and blue like @teacheragogo!
Waiting, Waiting, Waiting…
Do you ever feel as though you're waiting forever for your class to pay attention…? Vanessa Dionne, aka @thecaffeinatedteacher, has put a fun spin on this meme by dressing as a skeleton who's been waiting…let's just say, for a long time… for her class to be quiet!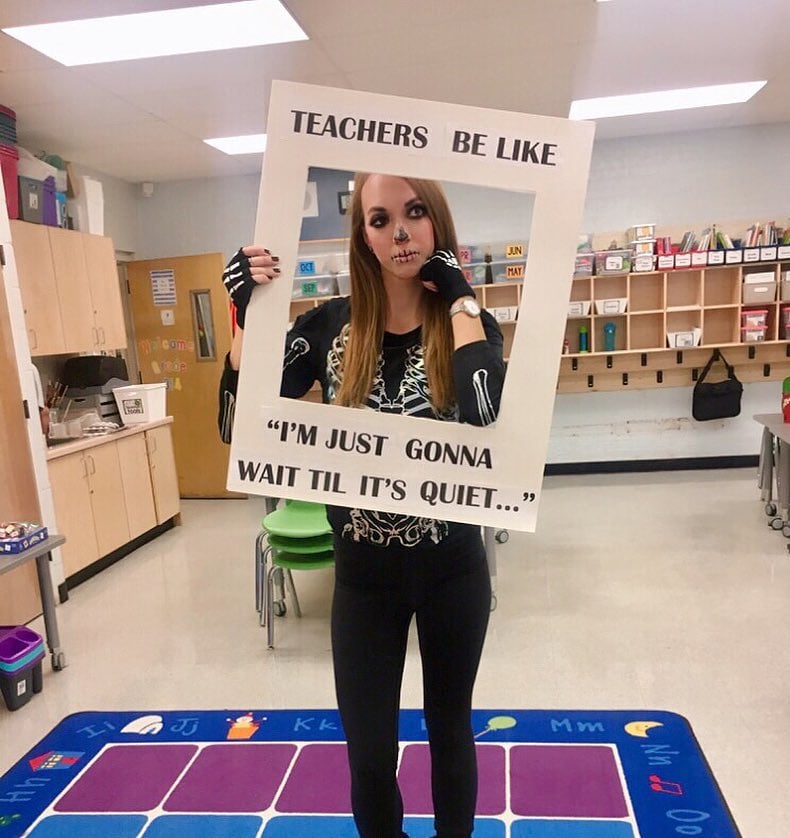 She's Out on Paw-trol!
Teacher Jennifer (@theartofliteracy on Instagram) has pulled together this adorable Dog Man costume! With some felt and a little bit of face paint, this is an easy go-to for a comfy costume!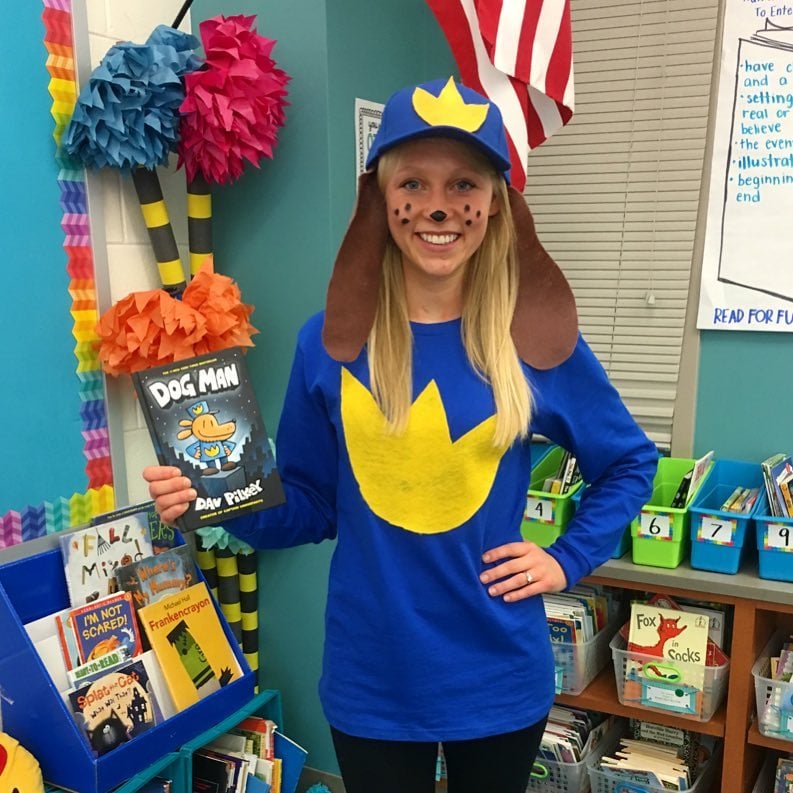 ---
Wake Up, Fishie!
This Finding Nemo-themed costume by @teachertarah4 sure made us laugh in the Teach Starter office!
If your students haven't heard the story of Finding Nemo, this may be a great way to introduce them to lessons about courage, perseverance and of course, the ecosystem of a coral reef!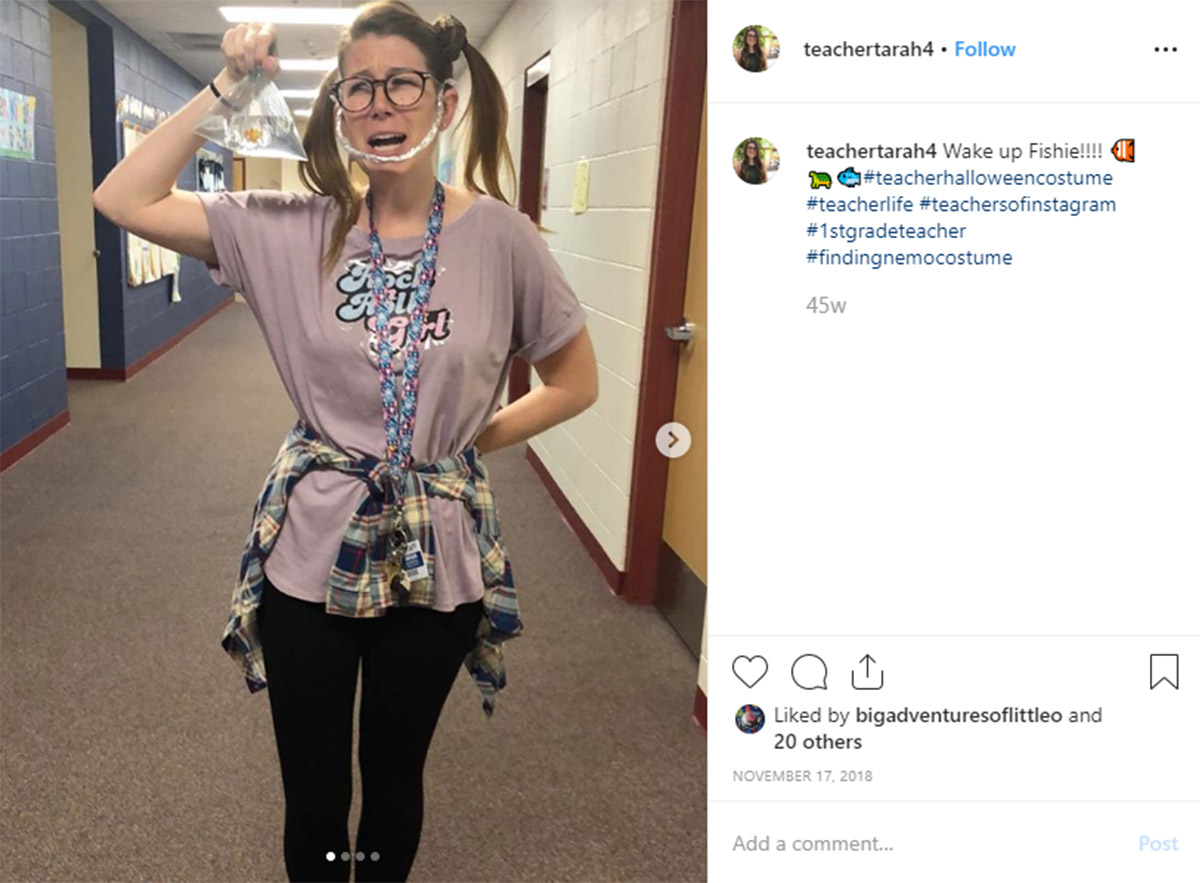 ---
Your Under Arrest!… You're*
The grammar police are here to make sure your writing is safe! They've captured their prisoner and are taking them back to the Department of Corrections! You've got to love this tongue-in-cheek group teacher costume by @specialed_snapshots!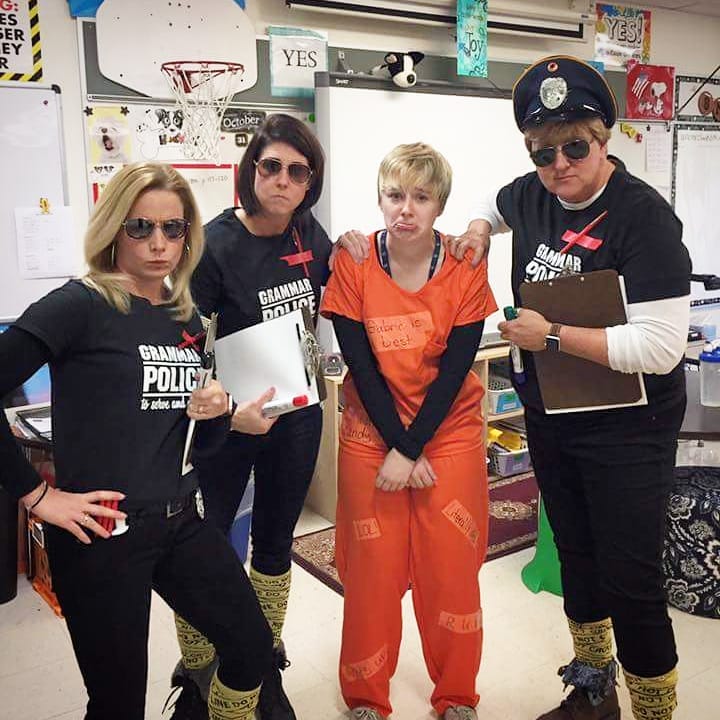 ---
Warning!
There's nothing scarier than a due date!
@mrdtimes3 takes on the role of due date enforcer in his scary Halloween suit! Be warned…due dates are ALWAYS closer than they appear.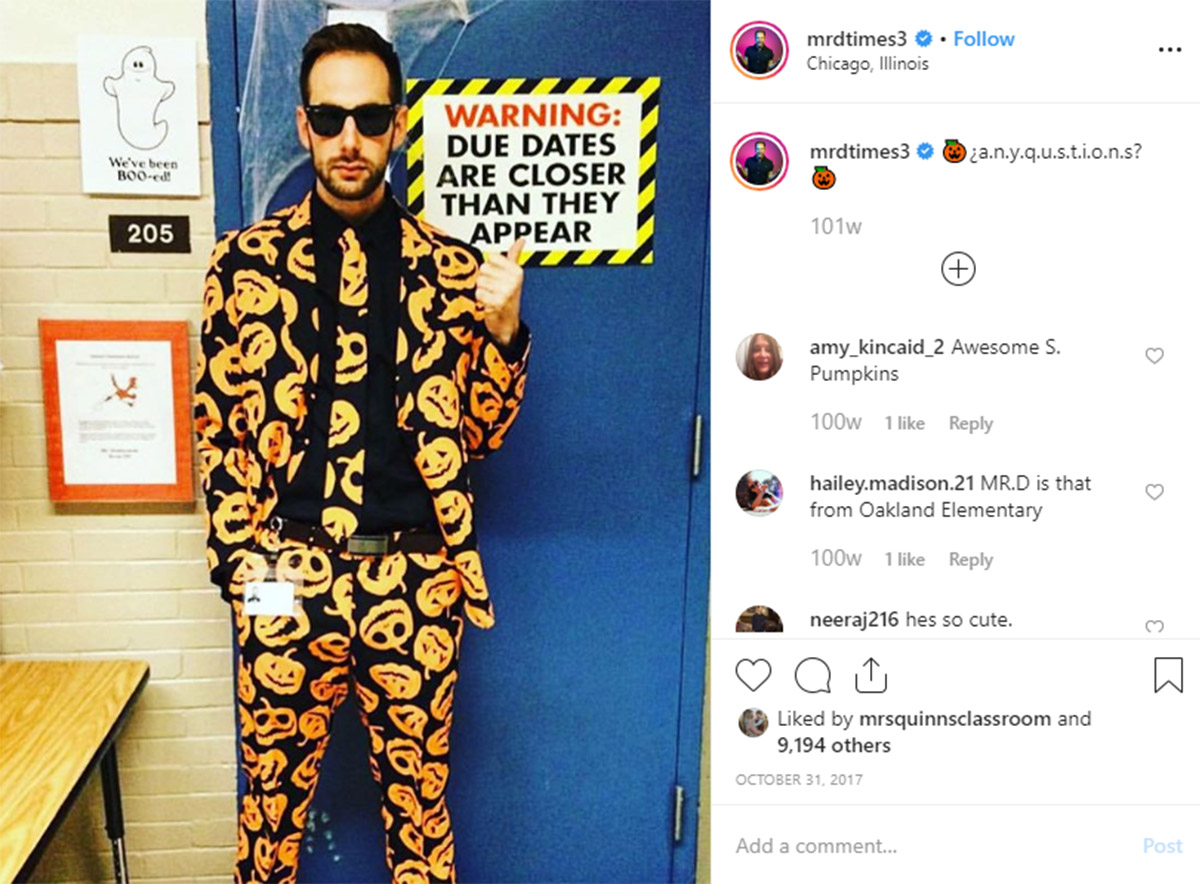 We want to see your costumes — tag @teachstarter_us on Instagram!