Book Week dress up day was always my most favourite part of the school year! It's always a bit of fun and if you get a group of teachers together to dress up together – it's a great team building experience too! The look on the kids faces when you walk through the school gates as a sheep from Where is the Green Sheep or the scarecrow from Alice in Wonderland, is always priceless!
You might also like to check out our Book Week activity ideas.
---
Rowan of Rin Book Characters
Charlotte from @teachingwith_missm and her Year 4 team last year went as the characters from a book they were reading in class – Rowan of Rin! It's a great opportunity to use an in class text – it doesn't have to be a book from the book list!

---
No One Likes a Fart Character
Looking for a fairly easy but attention grabbing Book Week costume, teachers?
Adriana from @misstrikolas sent us her favourite Book Week costume – and, well I can imagine the kids ABSOLUTELY loving this idea.

It seems it was a popular pick with the lovely Ceri from @ourcreativeclassroom also dressing as this book character for Book Week one year!

---
Magic School Bus – Mrs Frizzle
Yes, before you ask – this animated tv series was based on a book series! Here's @thetodayteacher all dressed up as Miss Frizzle, joined by her very own magic school bus too!

---
Can't Choose My Favourite Book Costume
We just adore this costume that Lauren from @lessons.with.lauren created for the theme of 'Reading is My Superpower'. But, you can really do it for any theme! Lauren used the front cover of her prep classes favourite books and created a dress. Super cute!

---
Little Old Lady Who Swallowed a Fly
Well, we are absolutely 100% sure that Harry's students LOVED seeing him dressed up as the Little Old Lady who Swallowed a Fly! Check out @harryteaches over on Instagram.

---
Where is the Green Sheep?
Hannah from @missgirlingsclassroom had some fine with her colleagues one year dressing ups as the sheep from the ever popular story book – Where is the Green Sheep?

---
Don't Open This Book
Now, this is going all out! Get a blue swimming cap, blue long sleeve top and blue stockings. Find some old shorts and a brown belt, plus some black lace-up shoes and you're done!
Don't forget the 'Go Read Something Else' sign. Thanks for the idea @the_good_in_teaching.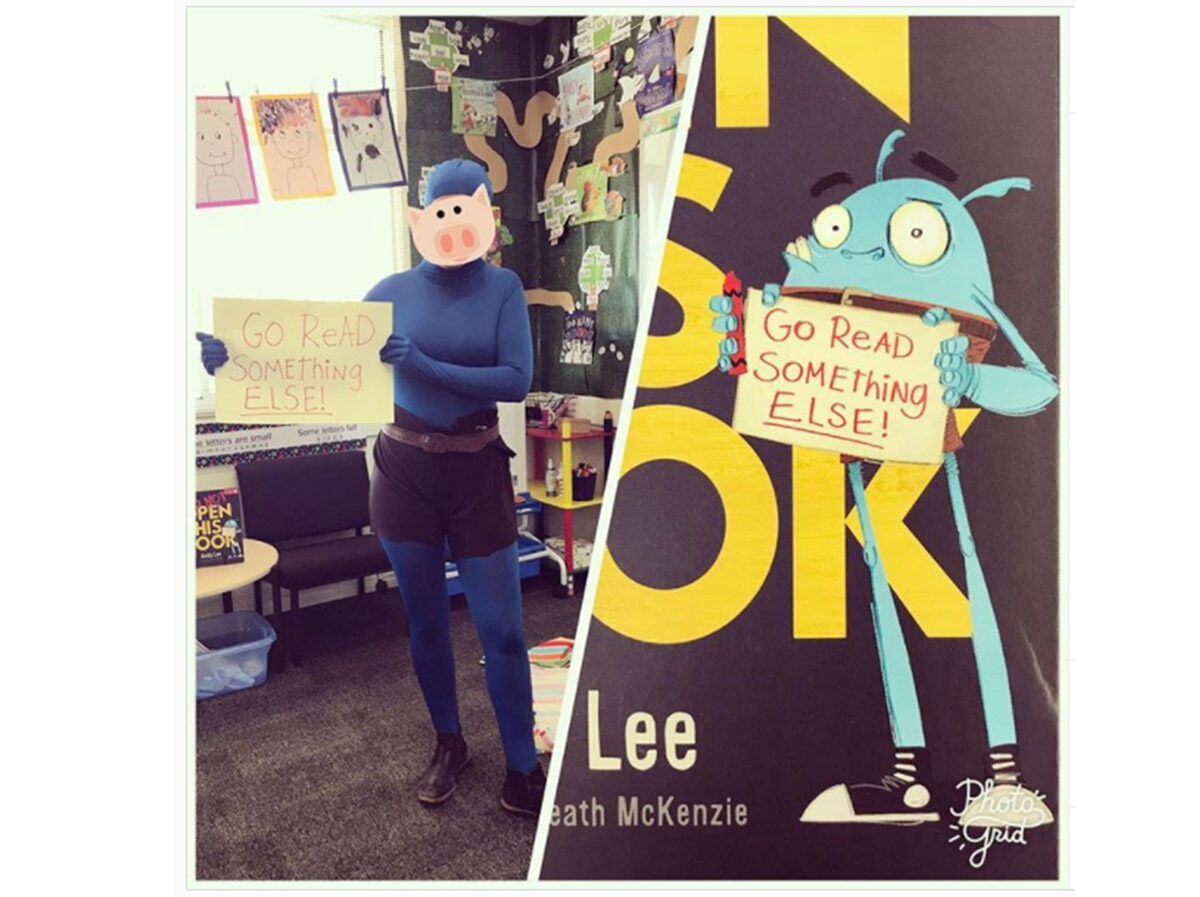 ---
The Day the Crayons Quit
A popular costume choice for a group of teachers! Each person goes as a crayon colour from the book – The Day the Crayons Quit!
A little time consuming but it's definitely worth it. To save time you could create the crayon costume with two pieces of coloured poster paper and stick them together rather than having to paint each colour! You could also get coloured glittery hats from the cheap shop. Thanks, @misseandmissp for this photo!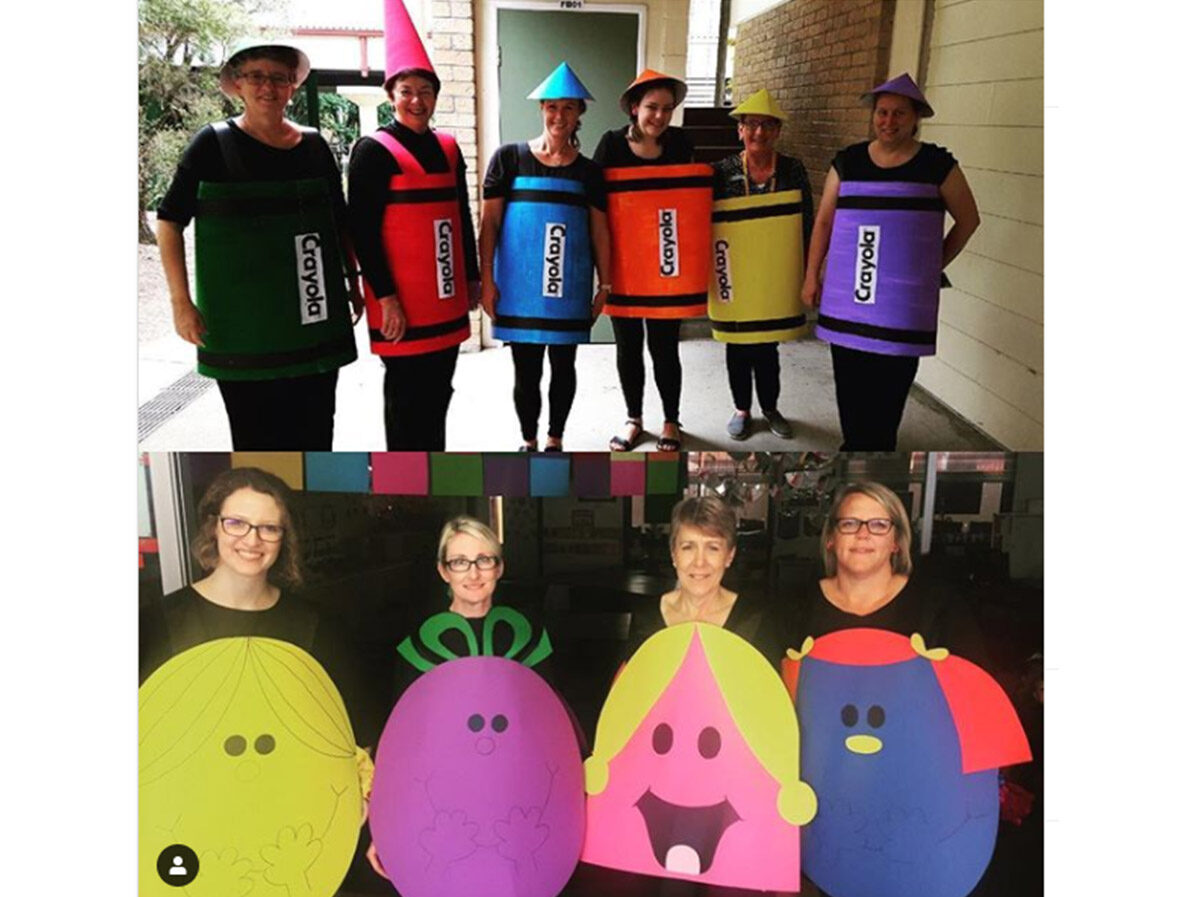 ---
The Wizard of Oz
Pick any of the gorgeous characters from The Wizard of Oz. We love how these teachers from St. Mary's Primary School each chose a character!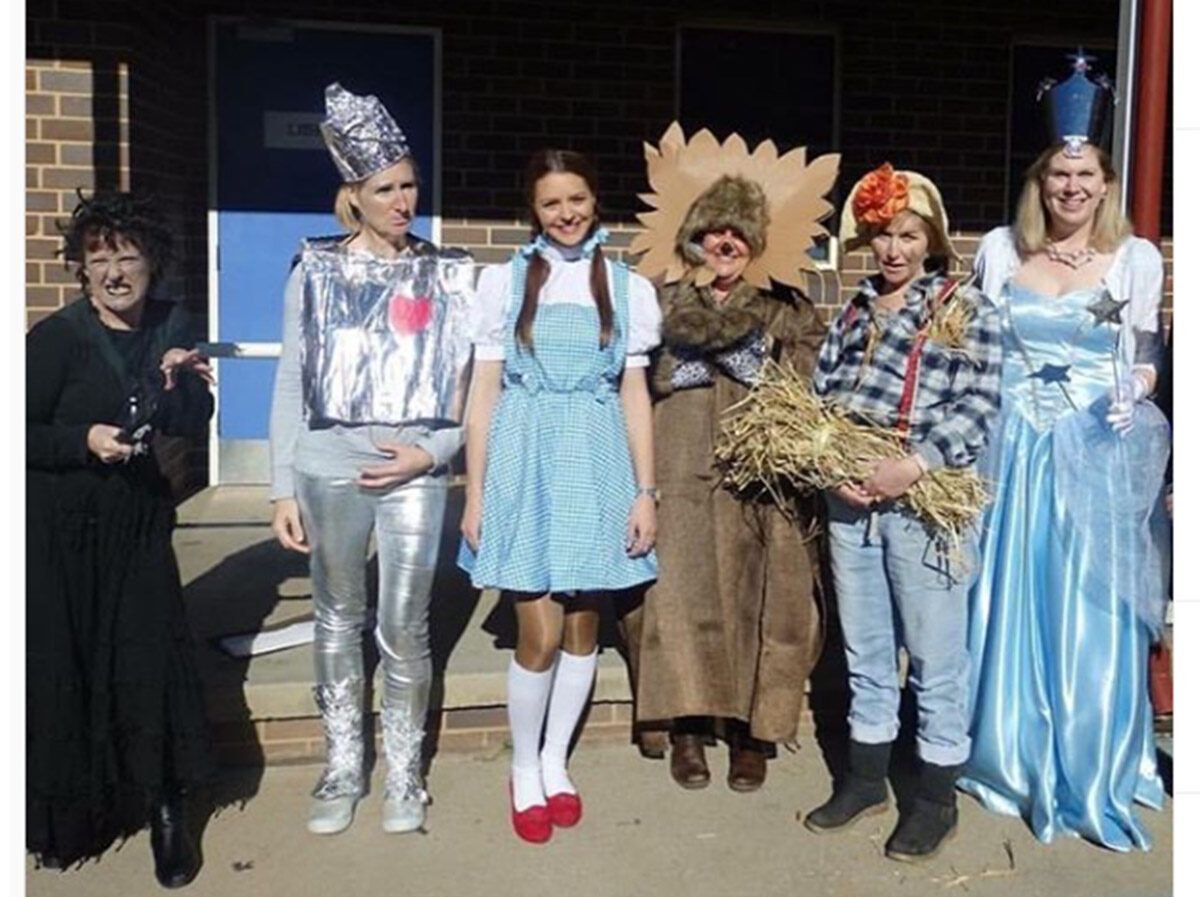 ---
The Gruffalo
Explore the deep dark wood with a teaching buddy and each dress up as the two main characters from The Gruffalo book. Great photo @foundation.fun!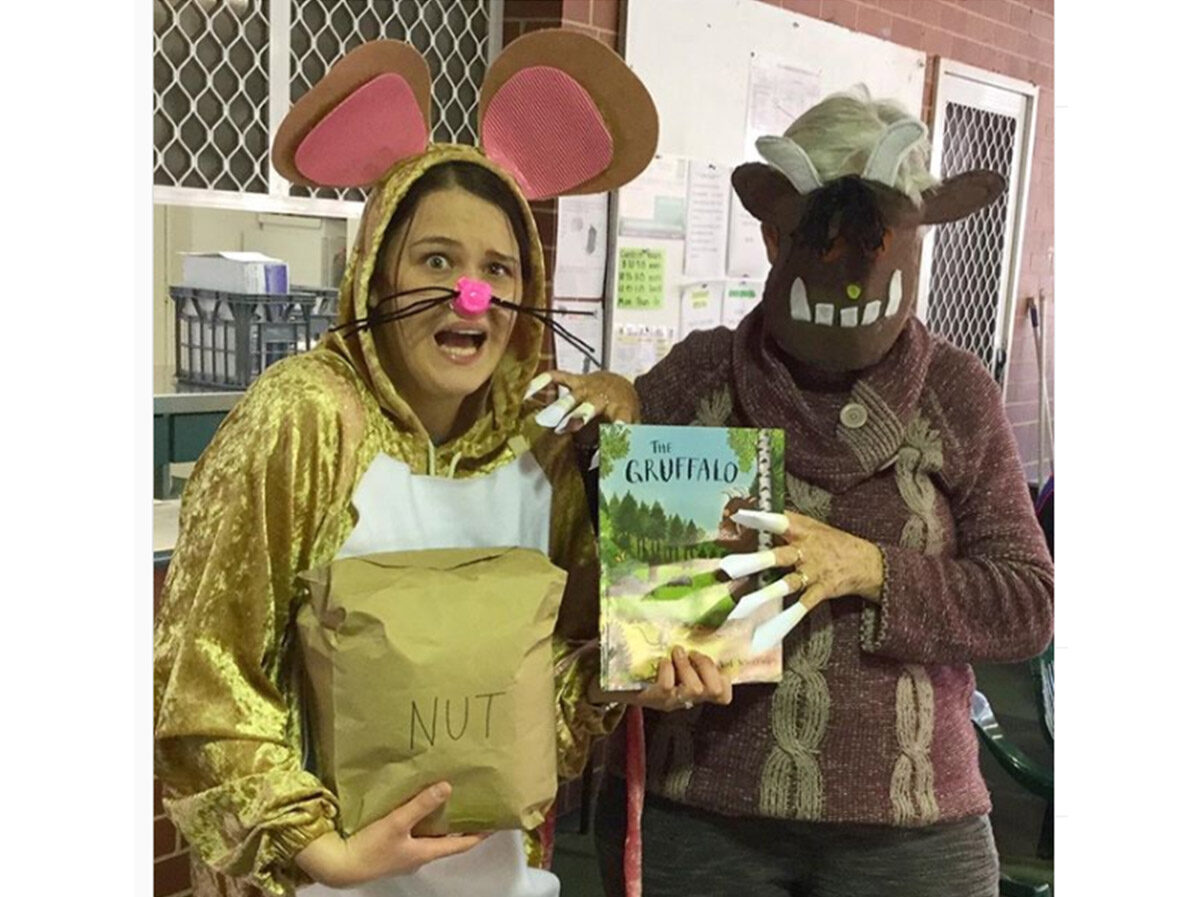 ---
The Wicked Witch of the West
Ok, so I did mention that just grabbing an old witches hat is a bit of a cop-out for dressing up. But, if you are going to go to the lengths of painting your face green and even creating a broomstick, then it is a totally suitable book week costume option. Oh, and let's not forget the yellow brick road! Amazing! Thanks for this photo @librarylookbook!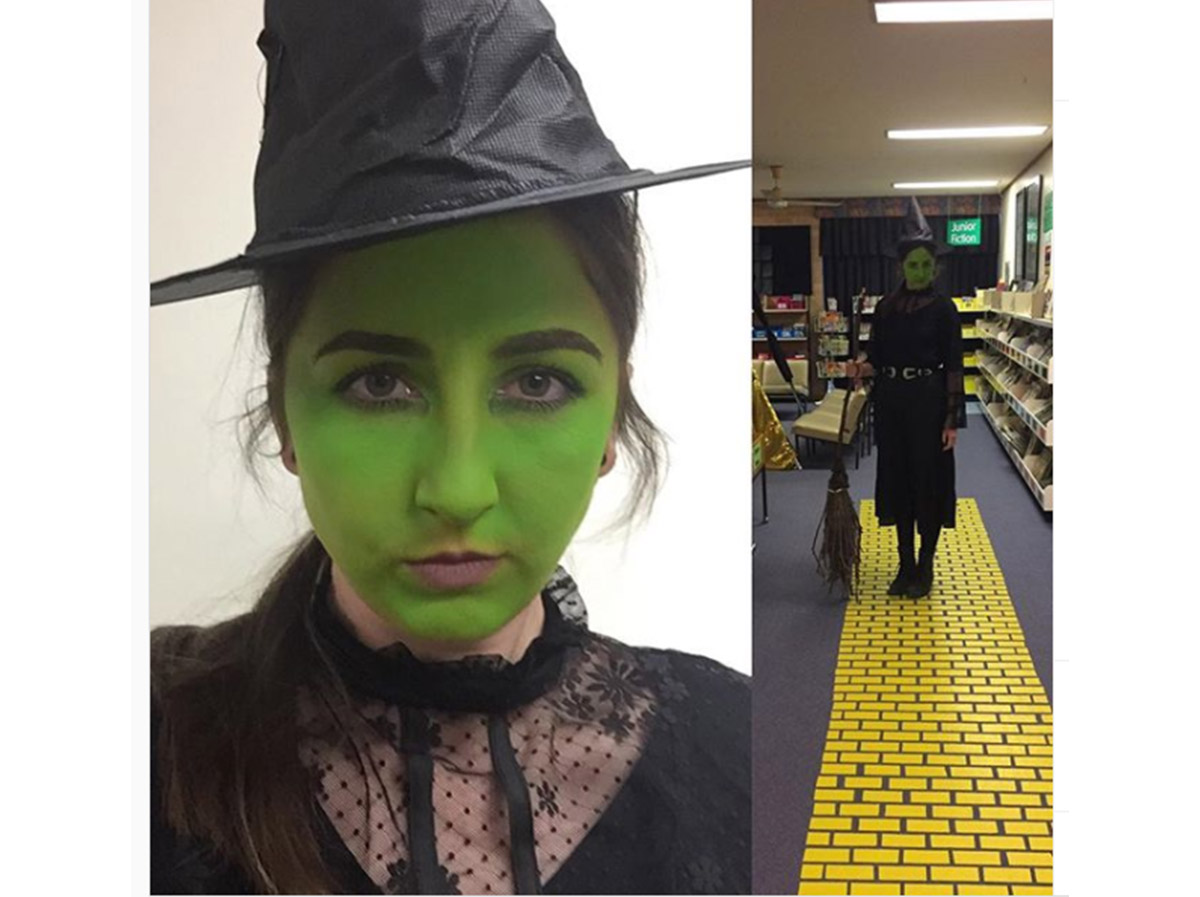 ---
Dr. Seuss Inspired Characters
We all love Dr. Seuss! Why not dress up as Thing 1 or Thing 2? Although, you may need to find a partner in crime so you have both Thing 1 and Thing 2. Super easy to re-create.
Then, of course, there's the famous Cat in the Hat! Some black face paint and a hat made of cardboard with red stripes on it and you are done! Great photo @jazzeefizzle.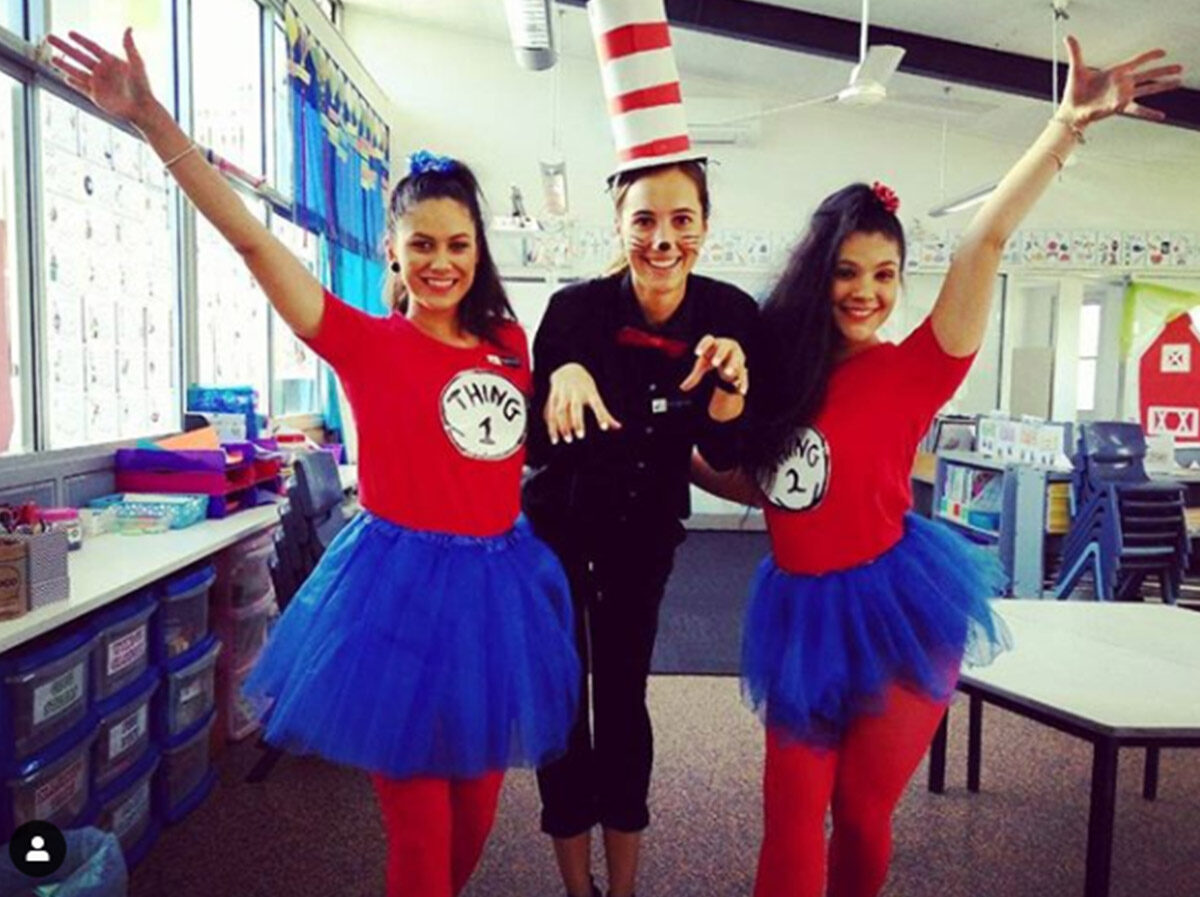 ---
Dorothy from "The Wizard of Oz" (with Toto)
So, I know we already mentioned characters from Wizard of Oz but, our favourite librarian over at @librarylookbook pulled out the shots again by bringing along the cutest prop ever – Toto!
Again, on her yellow brick road…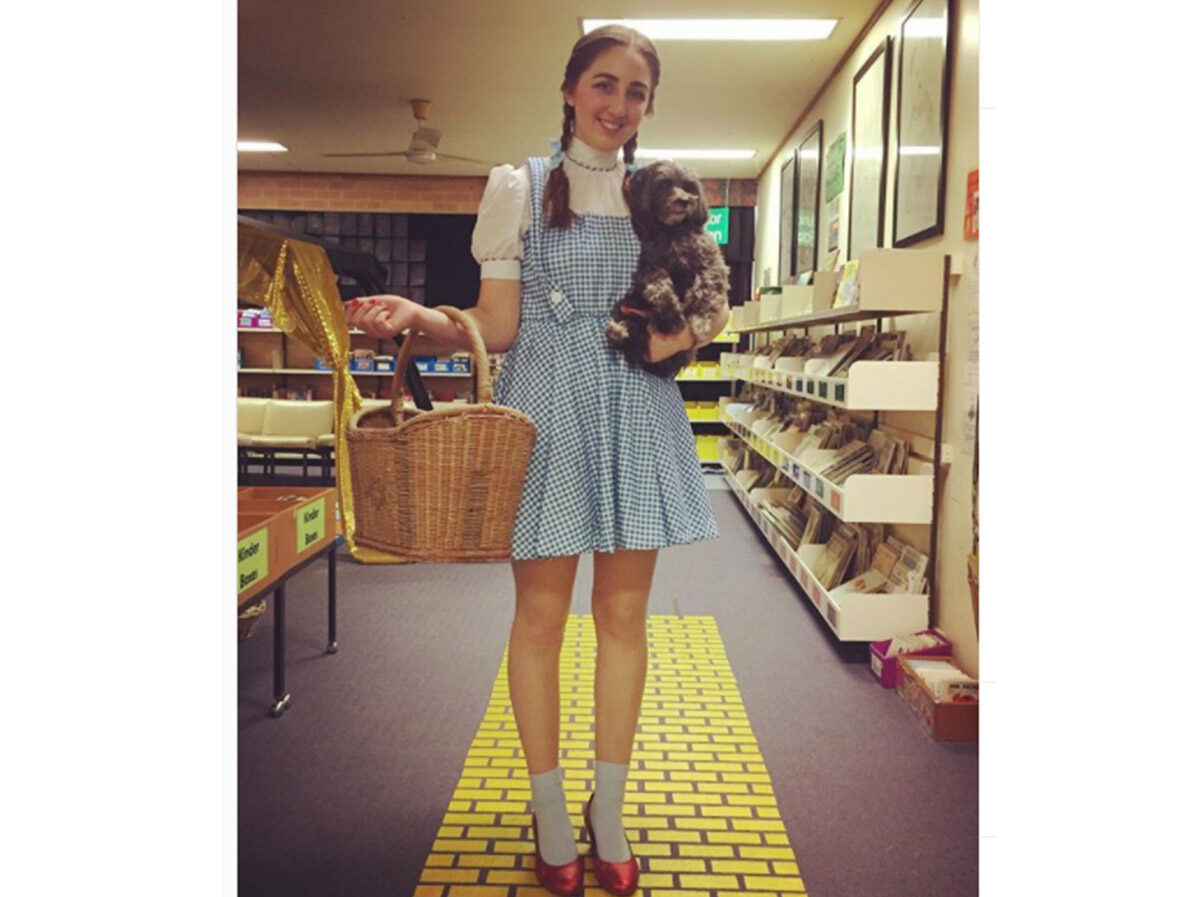 ---
Wally from Where's Wally?
Another super easy costume to re-create is Wally. Some big black glasses, a red and white striped shirt and you're done! The dog dressed up is not an essential prop, but super cute! Thanks, @mrs.strasek.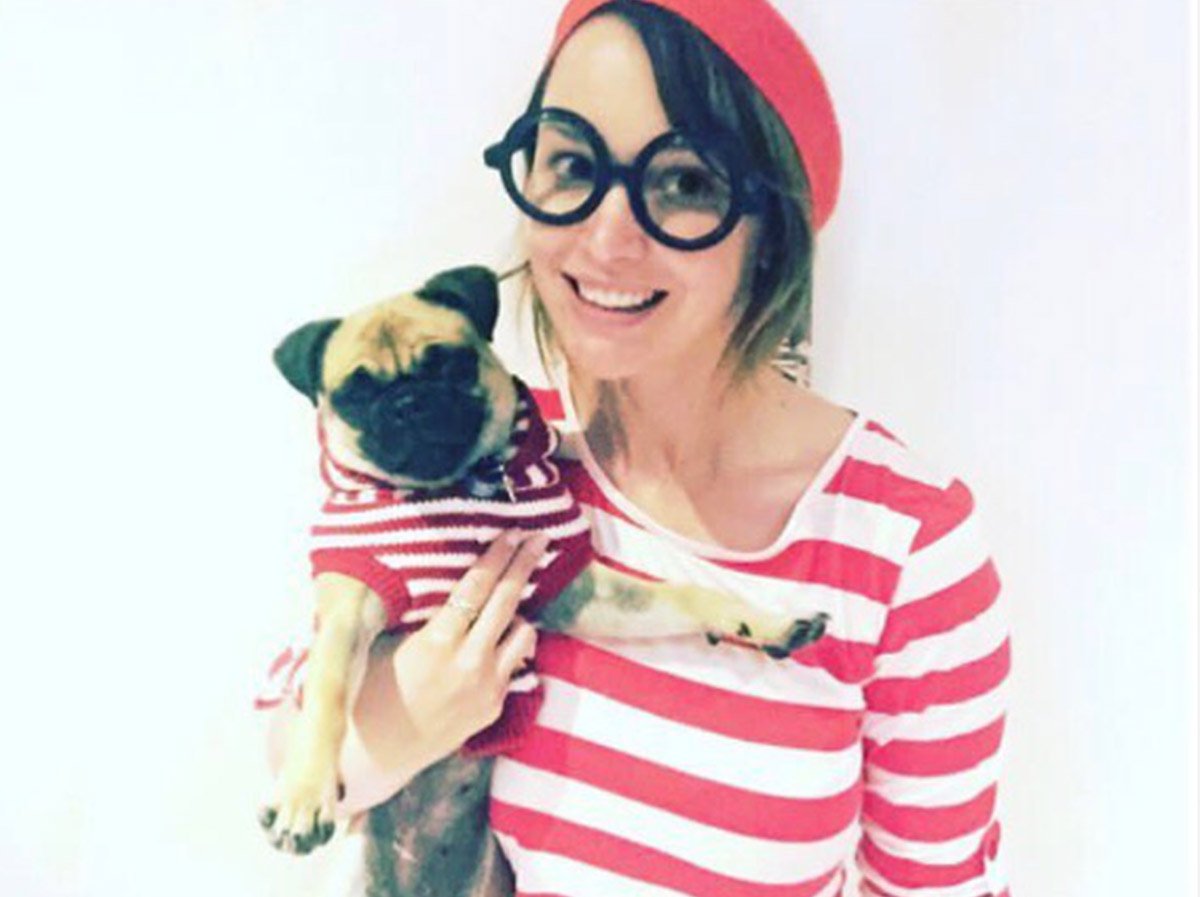 ---
There Was an Old Lady who Swallowed a Mozzie
She's gotta be Aussie…
A big straw hat with a purple bow with some pearls and you're done. Unless you want to go all out and wear a purple wig! Great photo @heyteacherteacher.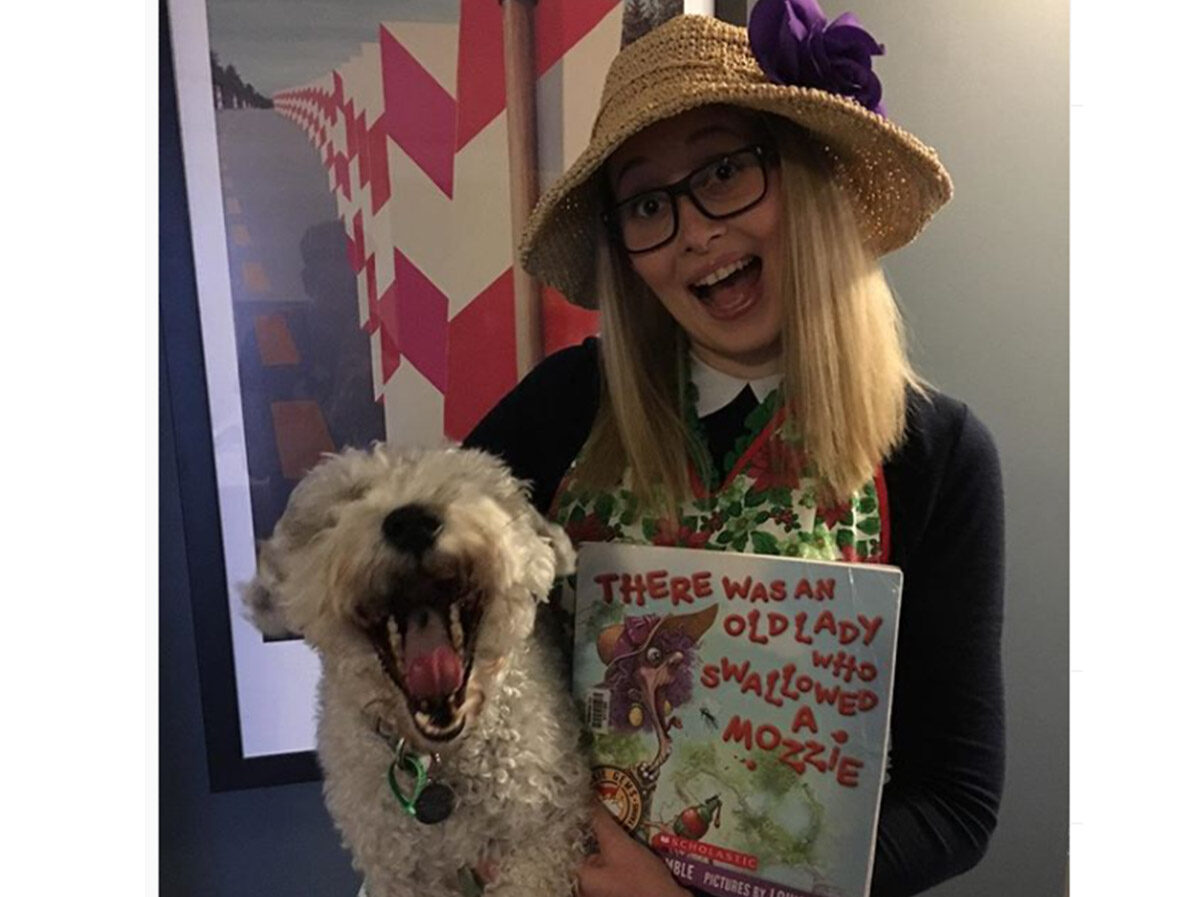 Use #teachstarter and #bookweekishere when posting your Book Week costumes on Instagram!