Are you thinking of picking a classroom theme for decorating this year? It's not every teacher's cup of tea, but choosing a classroom theme is a simple way to let your personality shine in your room. It can also give your students a little something to be excited about in the new year. Plus we're not going to lie here … we know choosing a classroom decor theme makes decorating your classroom a whole lot easier too — it instantly limits your choices (and your temptations to overspend!). 
Look at it this way: Once you've picked a fun classroom theme, your decision-making is pretty much done. Everything you use for setting up the classroom will just tie back to the theme, and a classroom theme pack will make it even easier! But what to choose, what to choose … this is the fun part, and we took a look at the best classroom themes out there!
Classroom Theme Ideas for Every Teacher
But how the heck do you choose a good classroom theme? Should you go for sloths for second grade? Flamingos for your firsties? What about rainbows or some magic Harry Potter style? Teach Starter is made up of a lot of teachers from all over the country — they're the experts creating the resources you can find on our site. And when we asked around, we quickly found there were a lot of variations in what they considered the "best classroom theme."
Some of our teachers like bright and vibrant colors, and others prefer calming and tranquil themes. Whatever you are after, we have something to suit your style.
We've got you covered with more than 70 classroom theme packs perfect for the 2022-2023 school year (yes, you read that right … we've been busy around here!). Oh, and even if 'theming' your classroom isn't your thing, there are plenty of templates and posters from each theme that you can mix and match for your classroom decor. 
Explore 26 of our favorite back-to-school bulletin board ideas for 2022!
---
Animal Classroom Themes
Let's kick things off with our first batch of favorite classroom themes for decorating in elementary school: the animal kingdom!
From sloths to frogs, penguins to owls, we've got you covered with some of the creatures who will turn your classroom walls from cement blocks to a jungle safari, Antarctic adventure, or the land down under! 
Try these 11 favorite animal classroom themes:
Also from the wild world of animals are six fun classroom themes that encompass a wide array of creatures!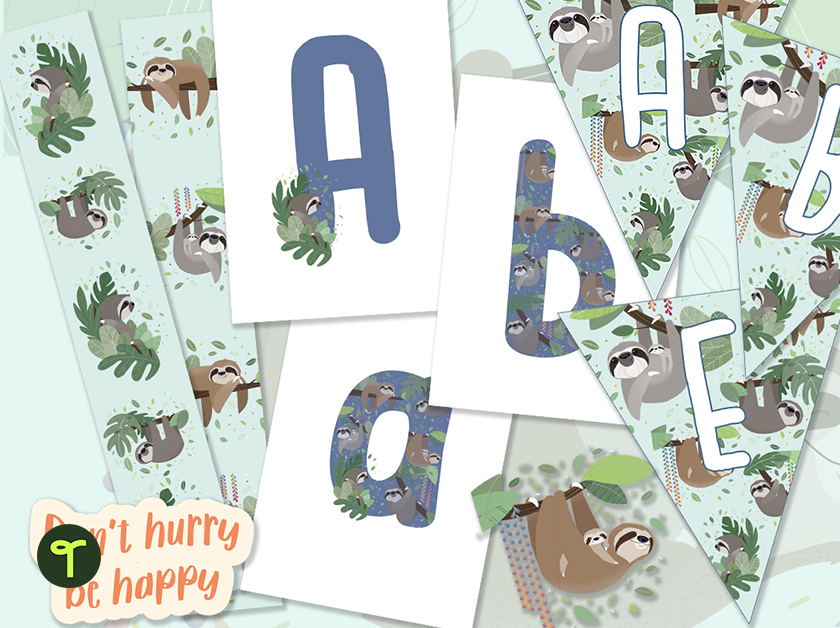 Looking for classroom names to match? Try using the collective nouns that go with your animal classroom theme choice!
For example, a group of penguins can be called a colony, a tuxedo, or a rookery. How fun would it be to dub your classroom the Tuxedos? Butterflies when pulled together in a group can be called a Flutter, opening up to calling your calls The Firstie Flutter.
Check out this fun list of animal collective nouns for more inspiration.
---
Imagination and Adventure Classroom Themes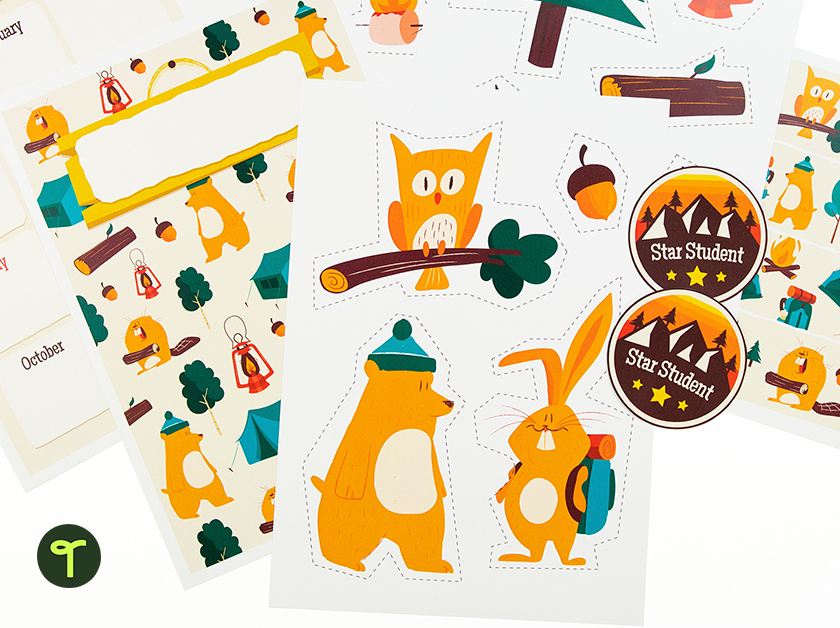 Not sure you need wild animals around the classroom? How about turning your eye toward storytime and adventure with classroom themes built around discovery and using your imagination? Take your second graders on sorcery adventures, or turn your classroom into Ancient Rome or Ancient Greece to prepare your students for reading Percy Jackson this year!
These classroom themes might just be your launching pad for ideas this school year: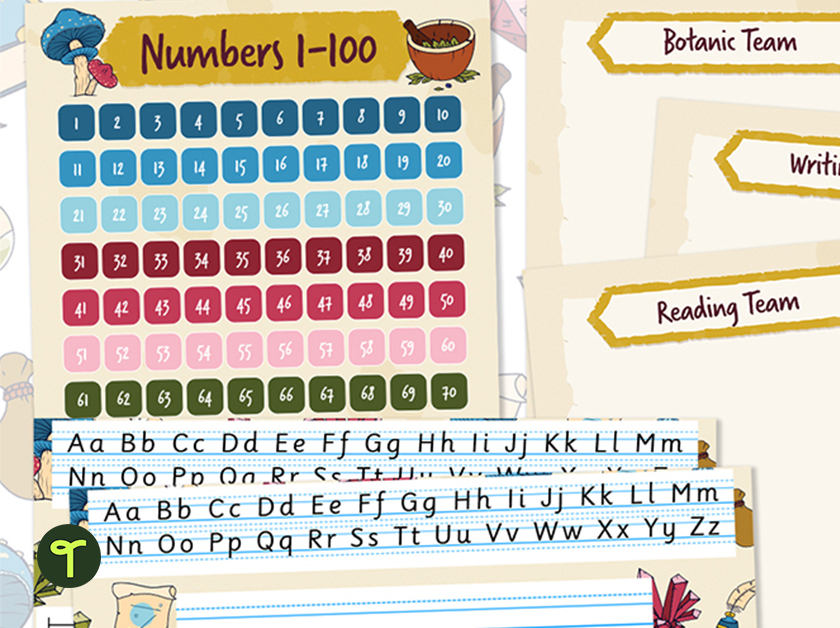 ---
Build a Classroom Theme Around One Color
Some teachers like to keep things simple when it comes to a classroom theme — maybe you just want to pick a color scheme for your decorating in 2022?
We hear you! Often less is more, especially when it comes to holding your students' attention. Try these color-themed classroom themes for mono-color decor that will create a welcoming space for your students when they enter on day one:
---
Pretty Patterned Classroom Themes
Don't want to go with classroom decor that's quite so niche but still want to be a little more playful than sticking to one color for your classroom this year? Try some of these pretty patterns for decorating your room before students come back to school!
Pastel Flags

(this works for a Boho theme too!)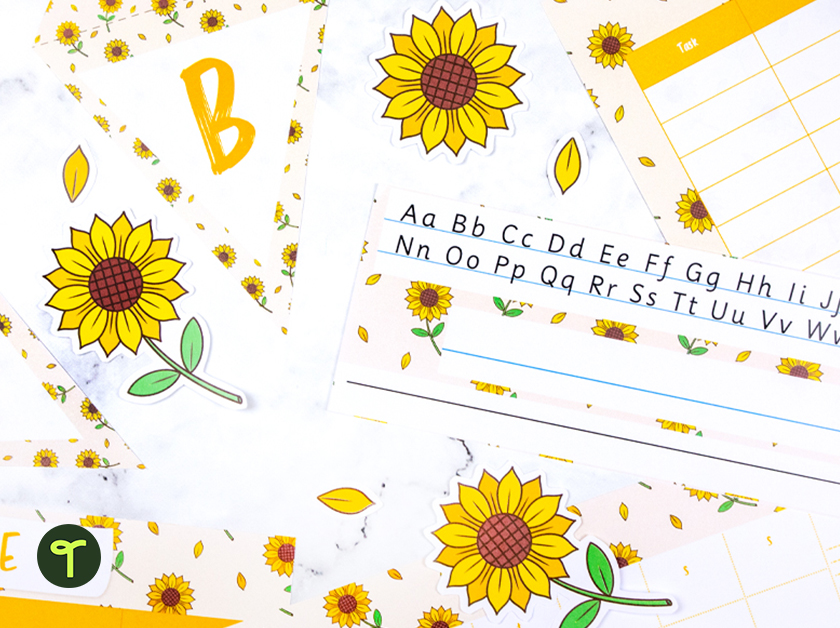 ---
Play Off Your Curriculum
Your classroom theme doesn't have to include elements of the curriculum, but then again it can be a fun way to get kids excited about the things they're going to learn this school year. 
Try some of these fun, subject-themed classroom themes: