The month of May is a big one in American schools as the school year winds down and the flowers bloom, but what else should you have on your calendar for the fifth month of the year? We know you're busy, so our team of teachers did some digging to bring you important May heritage months and May awareness months that can be easily implemented in your lessons, morning meetings and discussions.
You'll notice there are no history months in May — something we see in February with Black History Month or March with Women's History Month — but there are plenty of opportunities to bring some of these calendar events into the classroom.
May Heritage Months
Throughout the year, whole months are set aside to recognize and celebrate the heritage contributions and achievements of specific groups of people. The month of May celebrates two groups of Americans.
Asian American and Pacific Islander Heritage Month
Since 1990, we've set aside May to honor the experiences of Asian Americans and Pacific Islanders to our nation's history and culture. The history of the month-long celebration dates back to the presidency of late President Jimmy Carter, who designated the week of May 4-10, 1979 as the first Asian Pacific American Heritage Week.
The week was chosen specifically to mark the arrival of the first Japanese immigrants to the United States on May 7, 1843 as well as the completion of the transcontinental railroad on May 10, 1869. The latter was a historic moment of the Industrial Revolution as it linked the eastern and western coasts of the United States by rail. The hard work of nearly 15,000 Chinese immigrants ensured its success. Those immigrants worked long hours for little pay, taking on some of the most dangerous tasks despite facing discrimination, racism and poor living and working conditions.
The week continued to be marked as such until the 1990s President George H.W. Bush signed a bill that expanded it to a month, giving birth to what we now call AAPI Month. It's now a time to celebrate the myriad contributions made by Asian Americans and Pacific Islanders to United States history and culture. It's also an opportunity to raise awareness about these communities' unique challenges and issues, including discrimination, immigration and representation in government and media.
Teaching about Memorial Day this month? Here are some important facts about what happened to Japanese Americans during World War II to share with your students:
Approximately 6,000 Japanese Americans served as translators and interpreters with the Military Intelligence Service (MIS) in the Pacific, helping to save countless American lives.
Tens of thousands of Americans of Japanese ancestry were forcibly removed from their own homes during World War II. Nearly 120,000 people—the majority of whom were American citizens — were forced into internment camps in the United States by our own government.
Teach Starter Teacher Tip: Set aside time to read teacher-recommend books about AAPI characters this month, written by AAPI authors!
Jewish American Heritage Month
President George H. W. Bush may have been responsible for May being named Asian American and Pacific Islander Heritage Month, but it as his son, President George W. Bush who did the honors for Jewish Americans. The 43rd American president declared this month Jewish American Heritage Month back in 2006 to celebrate more than 350 years of Jewish contributions to American society. Jewish citizen can trace their history all the way back to the Colonial era of America, and this month offers a chance to learn more about all that has happened since!

Looking for some good read-alouds about the experiences of Jewish Americans to share with your elementary class? Here are a few recommendations from our teacher team!
Gittel's Journey: An Ellis Island Story by Lesléa Newman
Jalapeno Bagels by Natasha Wing
Always An Olivia by Carolivia Herron
May Awareness Months
In addition to heritage months, awareness month celebrations help bring attention to people and causes that have an important place in American society. Here are some of the awareness months on the calendar in May that you might want to mark in your classroom.
Mental Health Awareness Month
Believe it or not, the history of focusing on mental health in May stretches all the way back to the 1940s — yes the '40s — when a non-profit organization called Mental Health America, launched a campaign to promote mental health awareness and reduce stigma around treatment by creating a week-long observance called Mental Health Week.
It was extended to Mental Health Awareness Month in the 1960s and has been marked that way ever since. May is a tricky time for our students. For some kids, knowing summer break is around the corner is daunting as home may not be a safe space, or food may not be as available as it is in the cafeteria. For other kids, the toll of the pandemic still weighs heavily on their shoulders.
If you haven't already, Mental Health Awareness Month is a good time to talk about your students' circle of control, helping them to focus their worries on the things they can actually do something about and developing better ways to address their feelings about those outside their realm of control.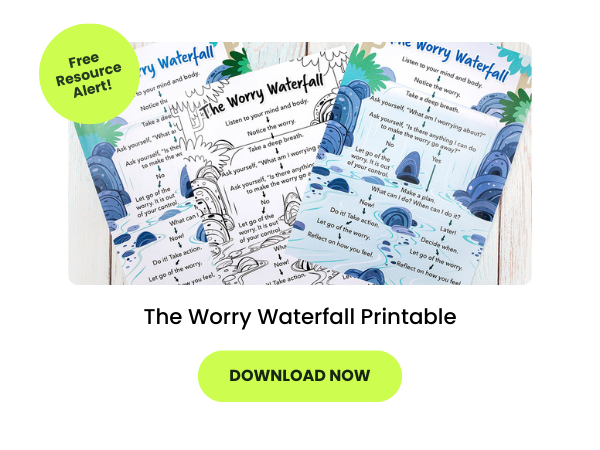 National Physical Fitness and Sports Month
If you teach physical education, you may already know that May has been celebrated as National Physical Fitness and Sports Month since 1983. Or perhaps you remember entering a physical fitness challenge during the spring when you were in elementary school?
Started by the President's Council on Fitness, Sports and Nutrition, the month was designed to get all Americans up and moving, but encouraging kids to add exercise to their day has always been a big component of the month. If you're looking at those last few days of school and wondering how to fill them once much of the instruction has been completed, it's the perfect time to focus on getting your students outdoors to enjoy the sunshine — and moving their bodies!
Check out our favorite ideas for field day games, or explore dozens of active games for kids!
Keep up with every big event in the classroom with our holiday resource collection!