My name is Holly and I'm a serial back-to-school spender. Anyone else's bank account get hammered in the back-to-school period? Not to mention the school holidays where you find time to scroll through the endless ideas on Pinterest and find some scathingly brilliant ideas of how to transform your classroom – at a cost of course. Here are some great money-saving classroom hacks that will stop you feeling like you're just throwing your hard earned cash out the window.
How to Get Smart and Spend Less on Classroom Supplies
As teachers, most of us just do it – we spend our own money to give our students the best possible learning space and learning experience we possibly can. However, this doesn't have to change when you are wanting to save money and work to a budget. Some small changes and thinking slightly differently will have you flying to Mauritius in no time, maybe not, but your bank account will definitely look much healthier.
With this all in mind, here are some of our money-saving classroom hacks for teachers. Some suggestions cost a bit at the start, however, their longevity in the classroom will be the bonus!
Use Bright Colored Paper over Printing in Colored Ink
A lot of the printable resources on the Teach Starter website are available to download in black and white also.
Print on some nice bright paper and you instantly have an eye-catching resource without the costs of colored ink – which we all know can be the ultimate killer to a teacher budget!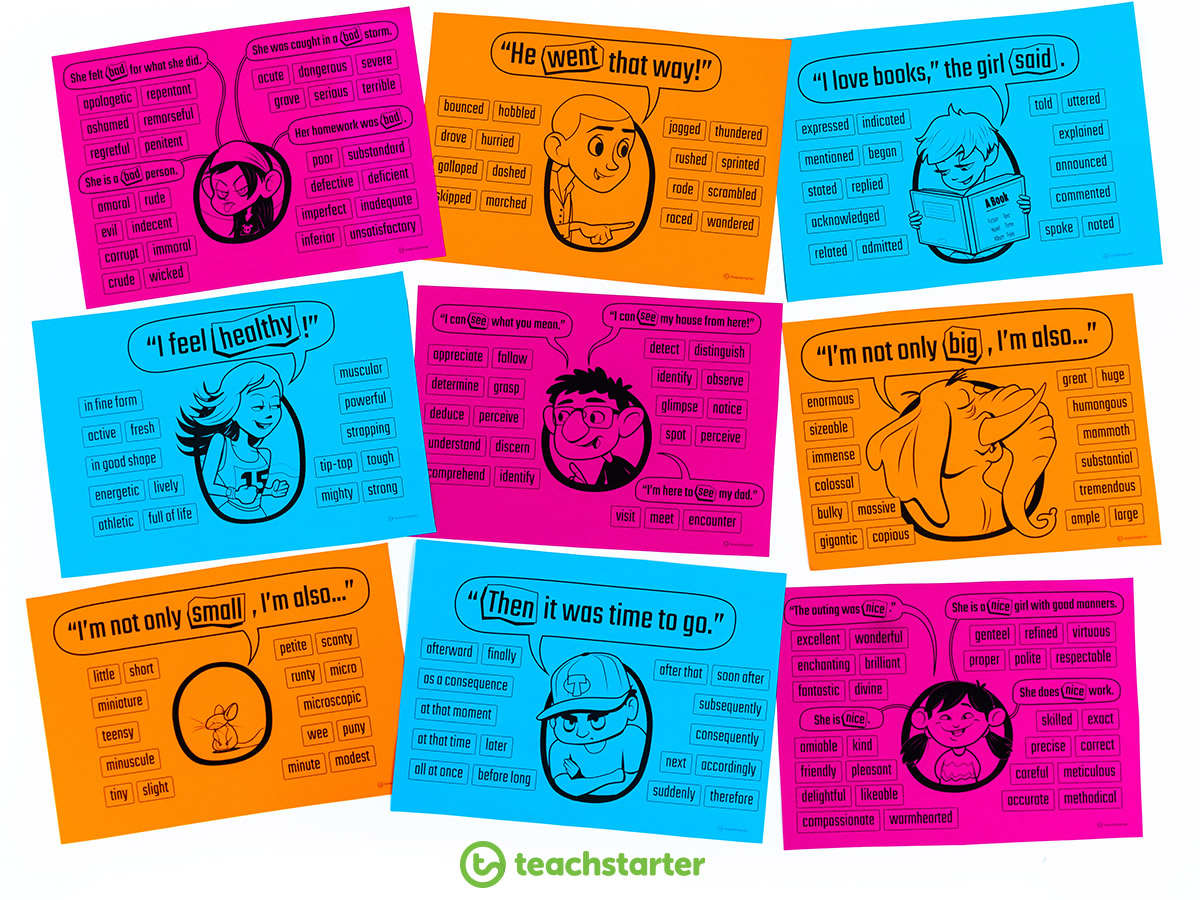 If a resource doesn't have a black and white version, just print in grayscale to achieve the same result.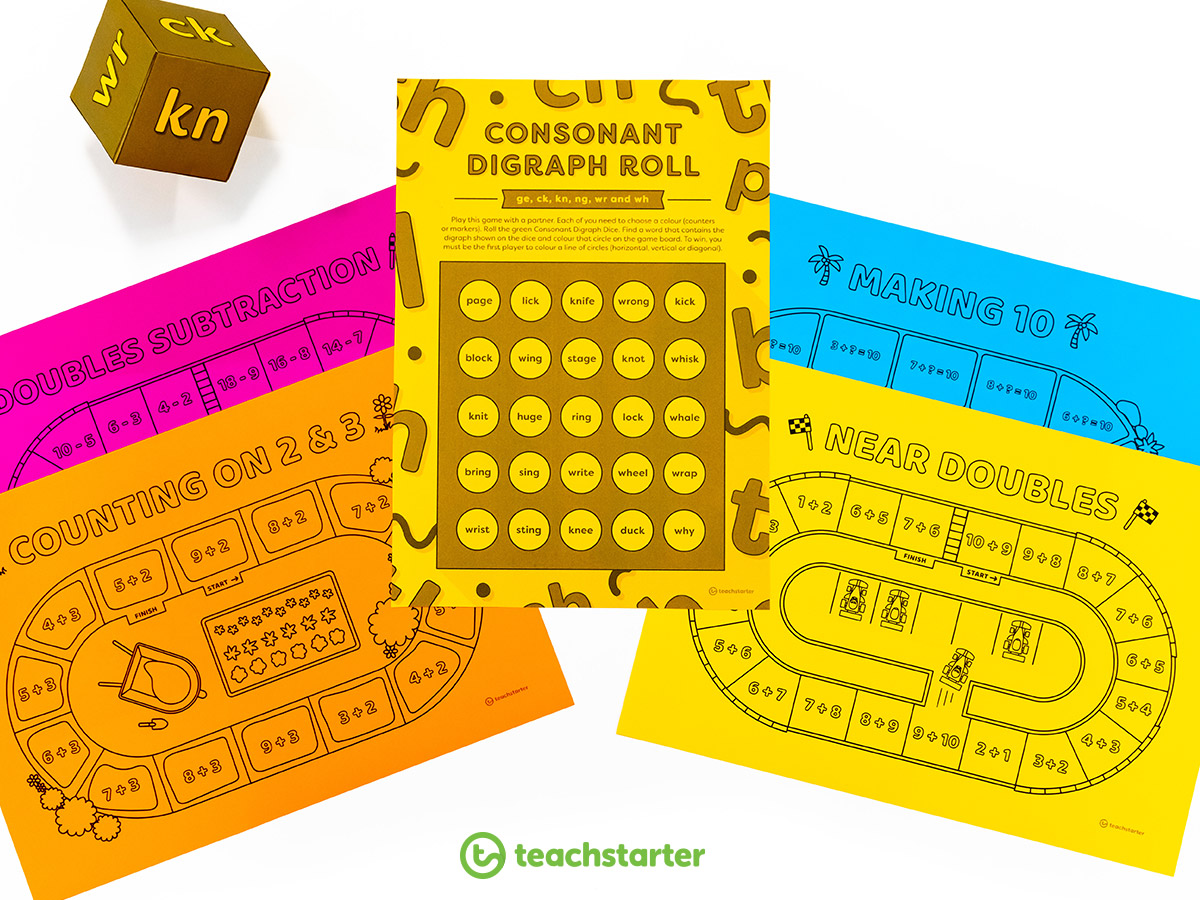 Stop Before you Laminate!
This classroom hack is beneficial to both the environment and your wallet. Do you spend a ridiculous amount of time and money on laminating resources?
Don't get me wrong, when I was in the classroom everything got laminated, without giving much thought to if it was really necessary. It was almost an unwritten law when you become a teacher, you got a laminator and your first packet of laminating sheets, right?
But, not everything needs to be laminated. Here are some alternatives or reasons you don't need to laminate!
You can stick flashcards or dominoes cards onto some strong colored card. Apart from them looking a little more interesting with a pop of color, the stronger cardboard backing will ensure they keep a lot better.
Obviously, certain hands-on activities that will get used a lot during the year may benefit from being laminated. However, stop and think. If a resource will be used only a couple of times a year. Is it really necessary to laminate them?
You'll be surprised how much you can save on laminating pouches… not to mention time!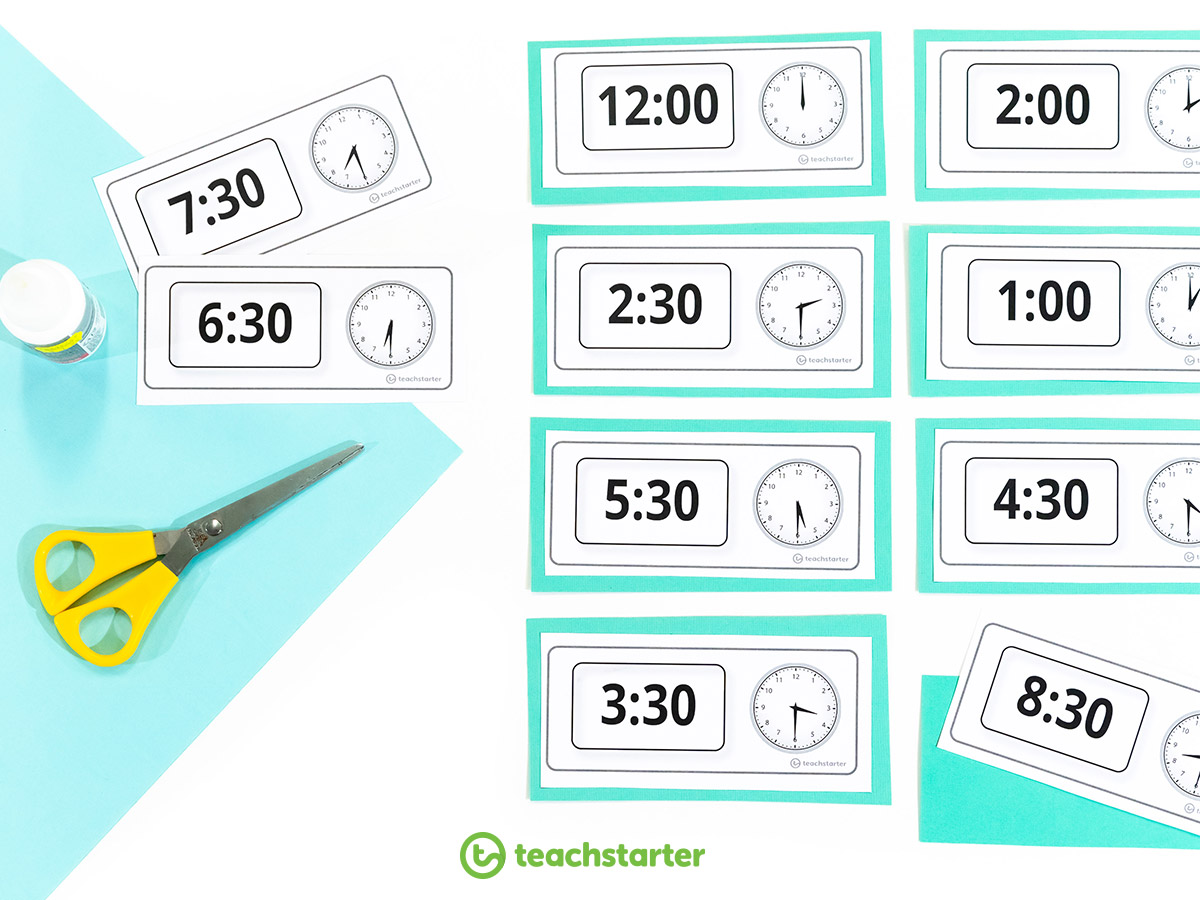 Posters don't always need to be laminated! They are just stuck to a wall display and are often not handled by students.
To save even more money, print a poster in black and white on colored paper and then simply stick this to some black card to give it a nice border that frames the poster.
The cost differences between a colored/laminated poster and a simplified version like below are huge!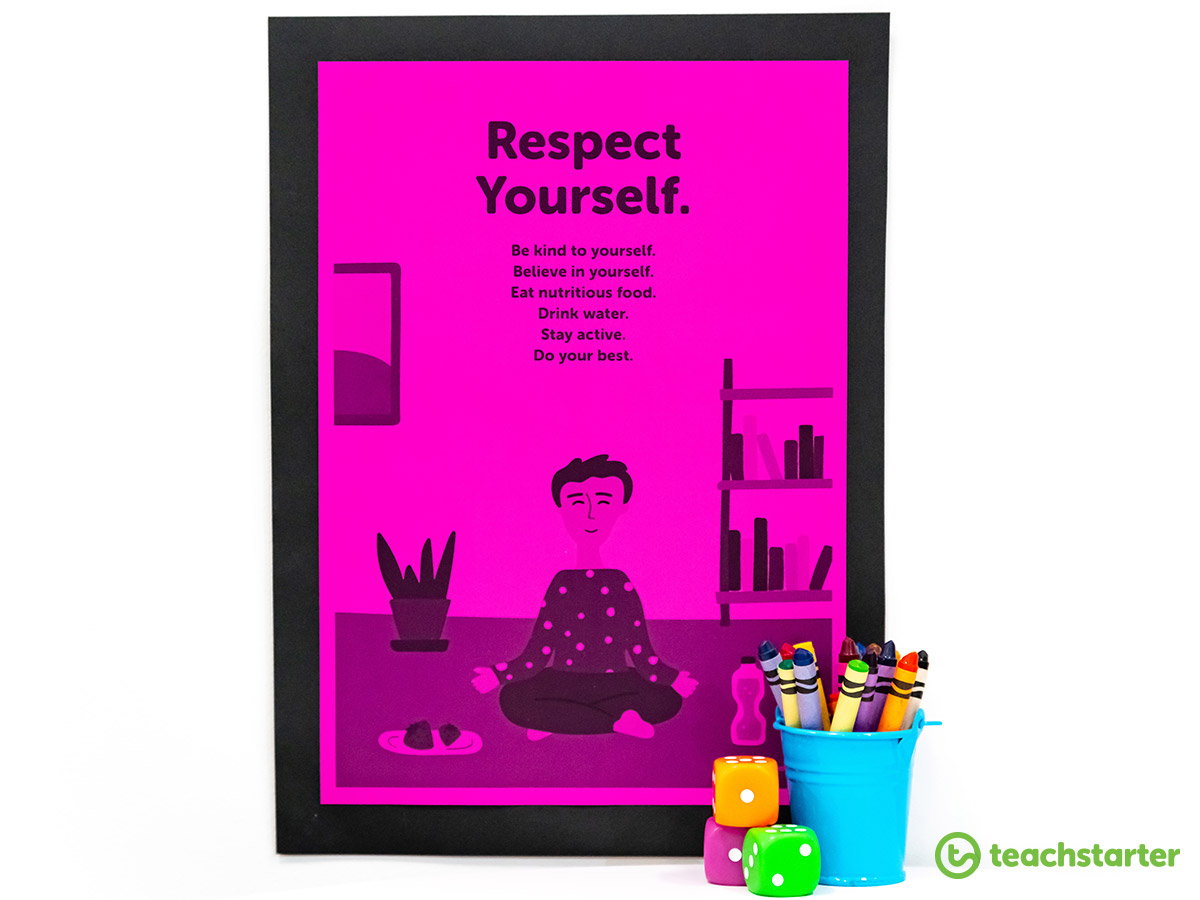 Second-Hand Classroom Furniture
This obviously depends on your school and their policies about teachers bringing in their own furniture to use in the classroom. Also, you may find that your classroom has perfectly good furniture that works for your class.
But, if you're one for a bit of flexible seating in the classroom, then beg, borrow and re-purpose!
Put a call out on your local Facebook page, explaining that you are a teacher at a local school and looking for donations – list the things you are looking for and you'll be surprised with your communities generosity!
Check out @teaching6 for some awesome re-purposing in her classroom. Just be careful of the wooden pallets and making sure the wood has been treated.
Plastic milk cartons are a fantastic classroom stool option – just pop a cushion on top – voila!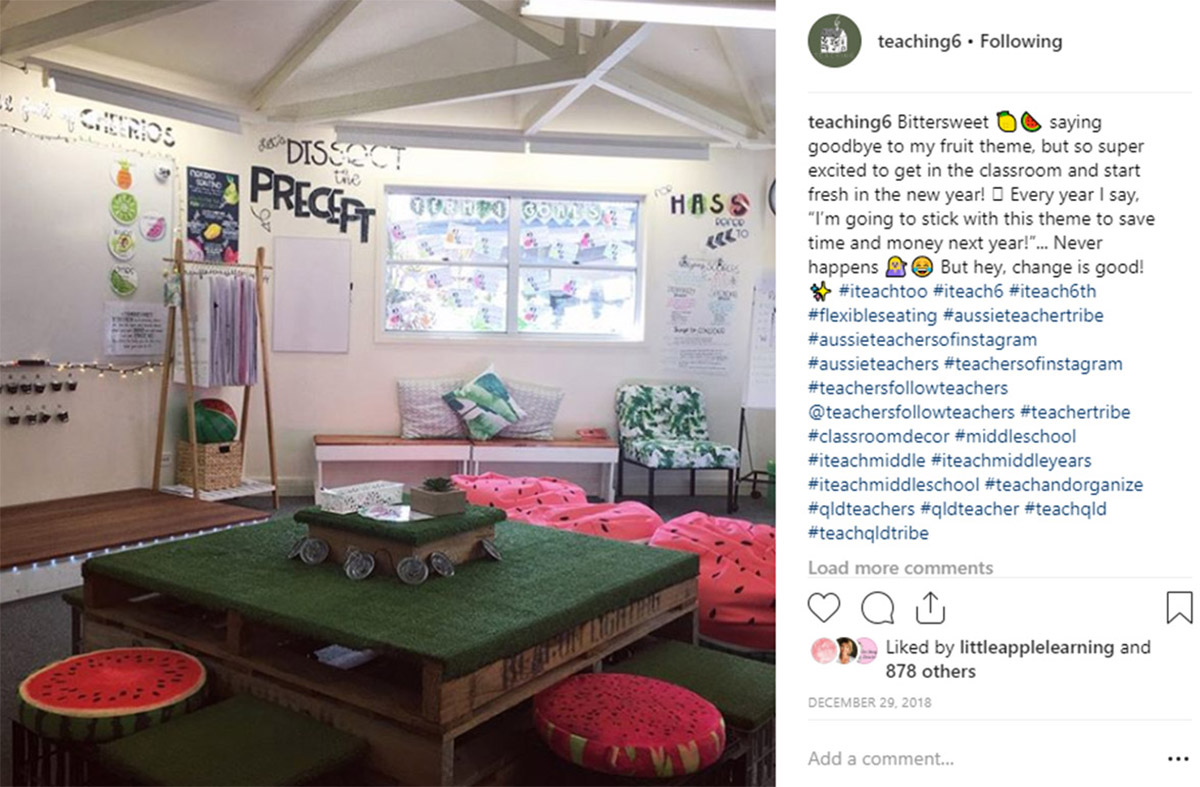 Create Anchor Charts
We've all seen the gorgeous anchor charts shared on Pinterest. Their benefits of student engagement and the inclusion in the learning process are huge, not to mention their money saving goodness!
Rather than spending money on purchasing large posters for your classroom, get a donation of the good old butcher's paper from your local butcher and create your own anchor charts with your students.
You don't need to be Picasso to create an anchor chart, just use lots of color and do the best you can with drawing!
I would always find myself saying, "I'm not great at drawing but I'm going to try my best" to students daily. Anyone else?
How cute is this anchor chart by @littlemisshoods_adventures?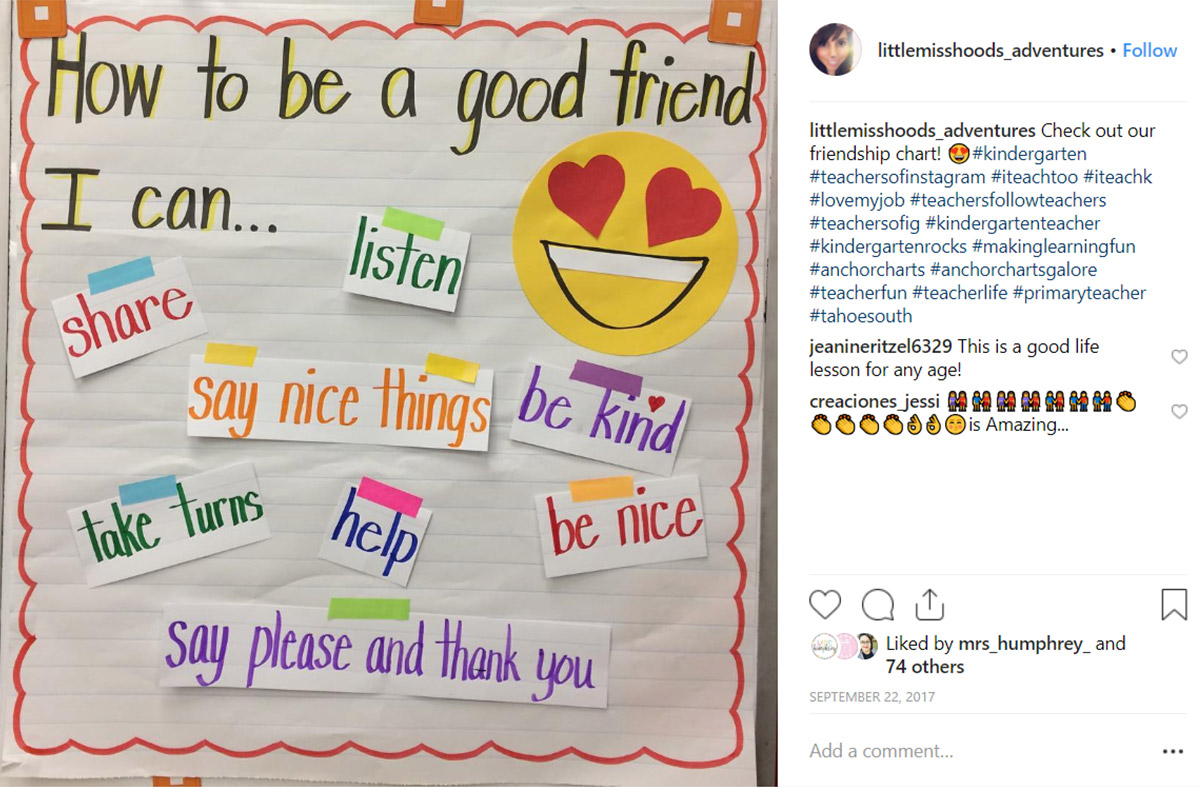 Get Creative and Think Outside the Box
Saving money in the classroom doesn't mean that you have to work with the same old displays and ideas year in and year out!
Re-use and re-purpose items that you may have lying around, like this old photo frame!
Simply putting some colored paper in the frame and using some window chalk, you have instantly created a fun way to share messages with your students.
You could write motivational quotes for your students to read each morning or simply share the morning activity that your students need to complete as they come into the classroom.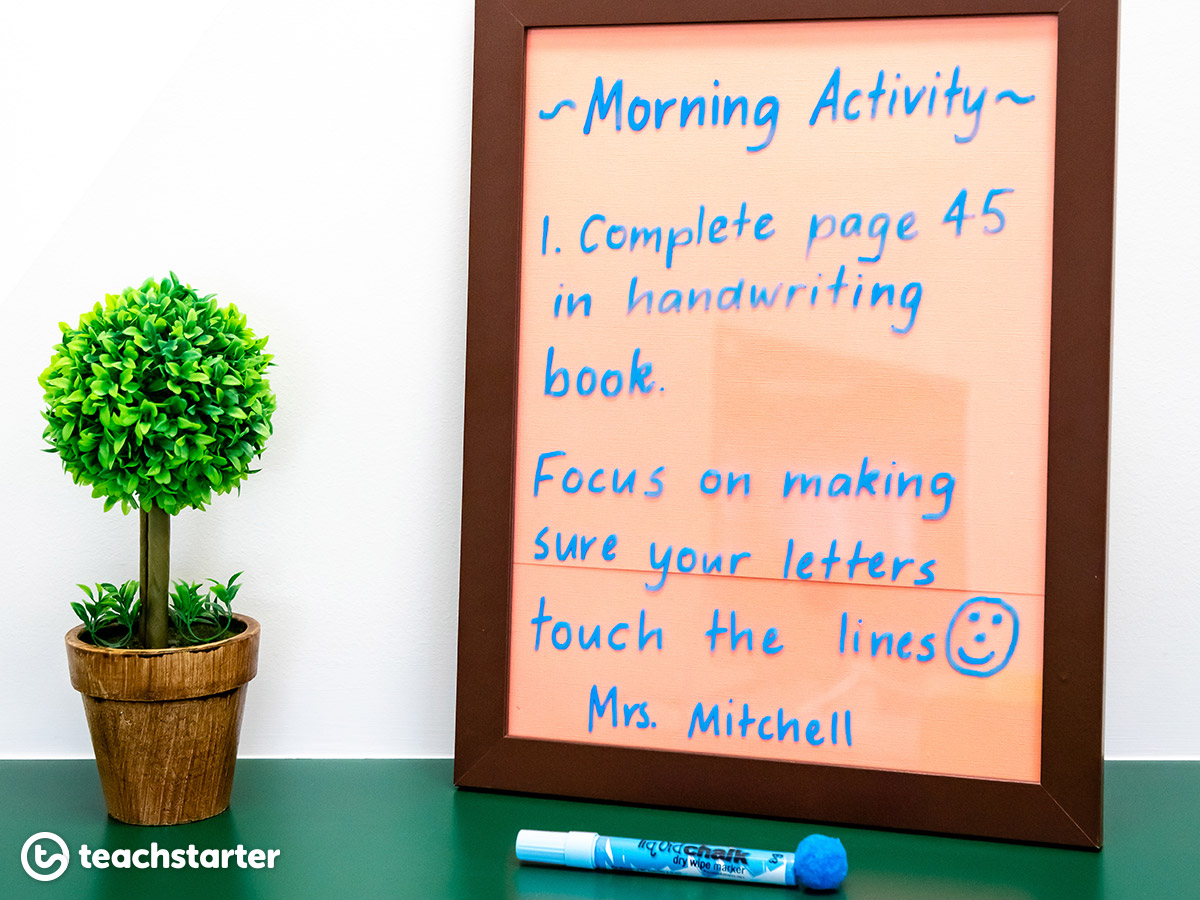 Use Fabric on Display Boards
Yes, the initial outlay of money may be a little expensive, but fabric backings on displays will last forever! All you have to do is simply change the content on the boards and maintain the same backing.
Hot tip: Keep a little extra of each fabric in case you move classrooms and the displays are slightly larger than the ones you have had.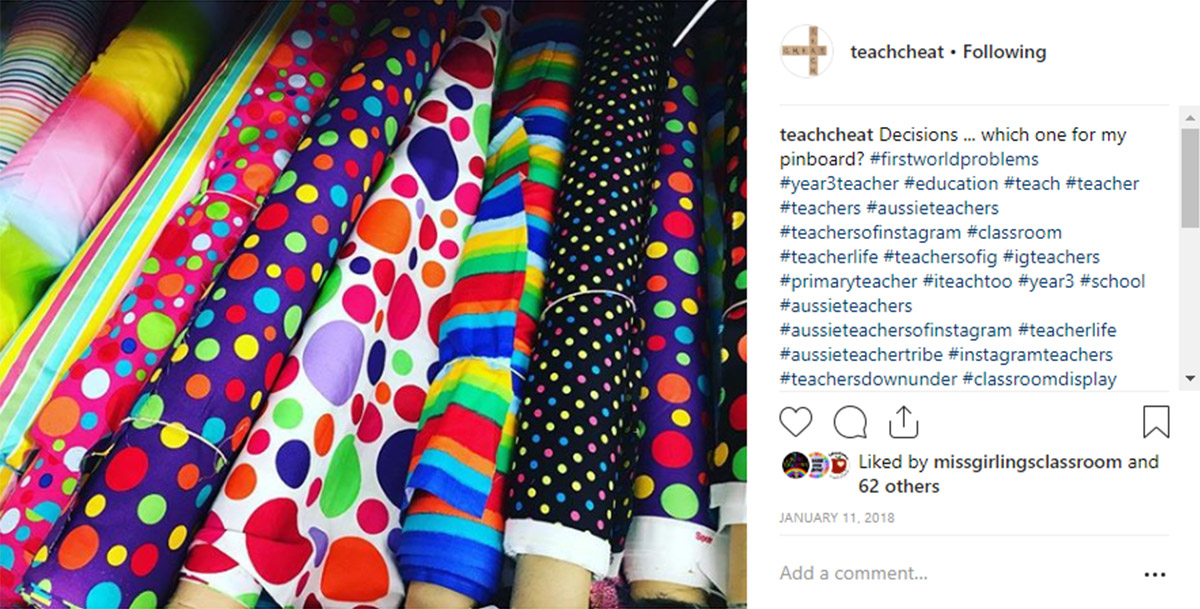 Don't be Afraid to Ask Parents for Donations
As the saying goes, there's no harm in asking…
Send home a list of items or resources that you may need for up and coming art projects. You'd be surprised what your students' families have lying around not getting used. Or you may have parents/carers who may work in a profession where they can get discounts etc for supplies.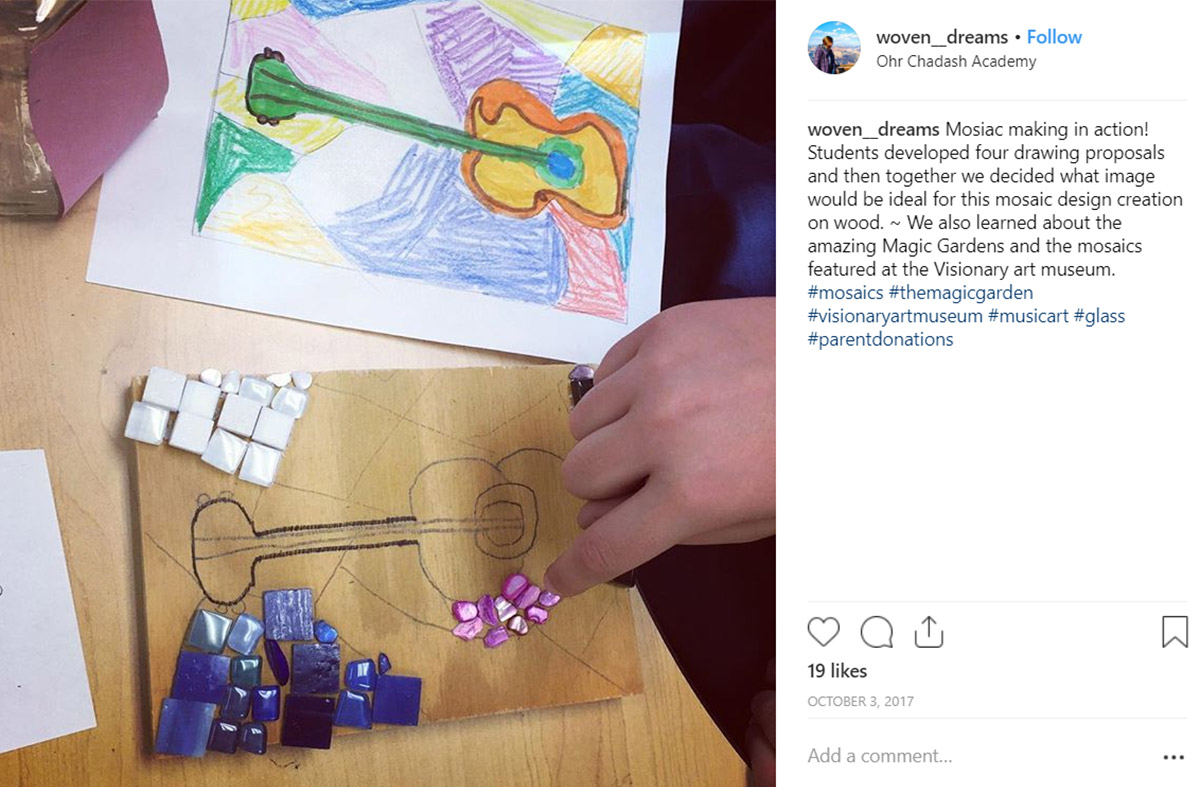 Teach Starter Referral Code System
When you refer a friend to Teach Starter, you will receive 20% off your subscription renewal.
The great news is that your friend will also receive 20% off their subscription fee for the first 12 months.
Simply share your unique coupon code with your friends. All they have to do is enter this code at the checkout to receive the discount! You could ultimately receive a whole year free if you refer enough teacher friends to Teach Starter – score!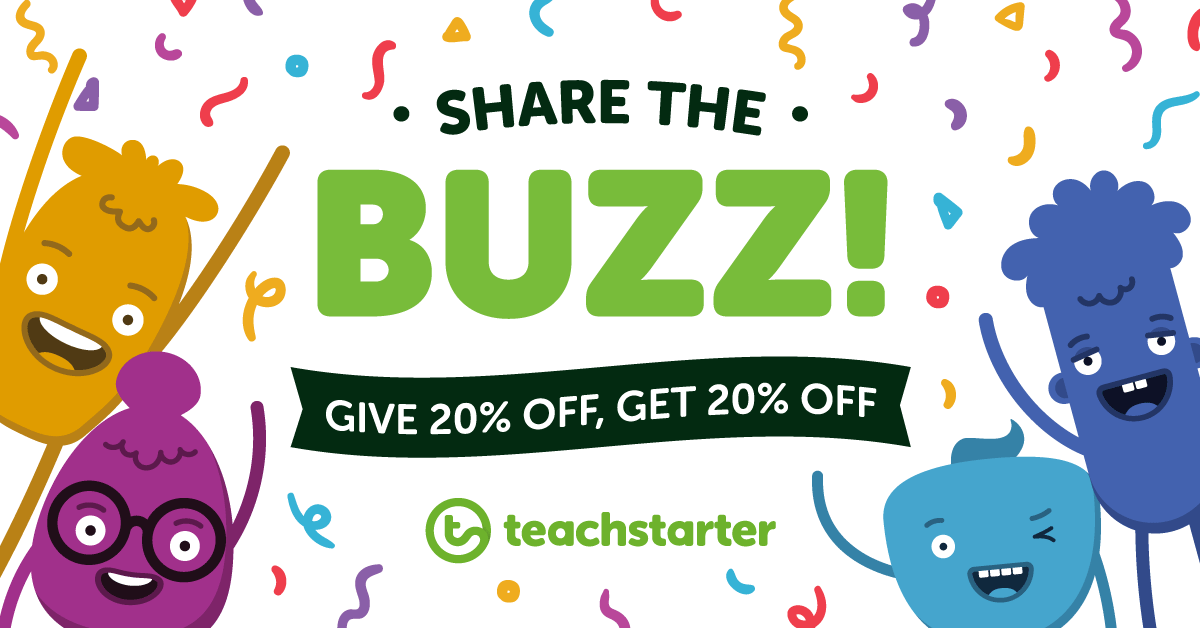 You can find your unique referral code on your home feed or on the Share The Buzz page.
We'd love to hear your tips!
What do you do to save money in the classroom?