Decorate your classroom tree or use this printable tree topper ornament template as a Christmas brain break for your students.
Versatile and Fun! Printable Christmas Tree Topper Ornament Template
Get ready for Christmas crafting with a twist!
Our Christmas tree paper ornament templates are the perfect way to get your kids' creative juices flowing as they cut out and decorate their Christmas trees. They're versatile enough to use in many different applications during the weeks leading up to Christmas, so you can start early and end up with a whole set of decorations in time for that last week before break!
Whether you're looking for something fun to do with your kids during indoor recess or want to create some unique decorations for your classroom, these templates will help you get there!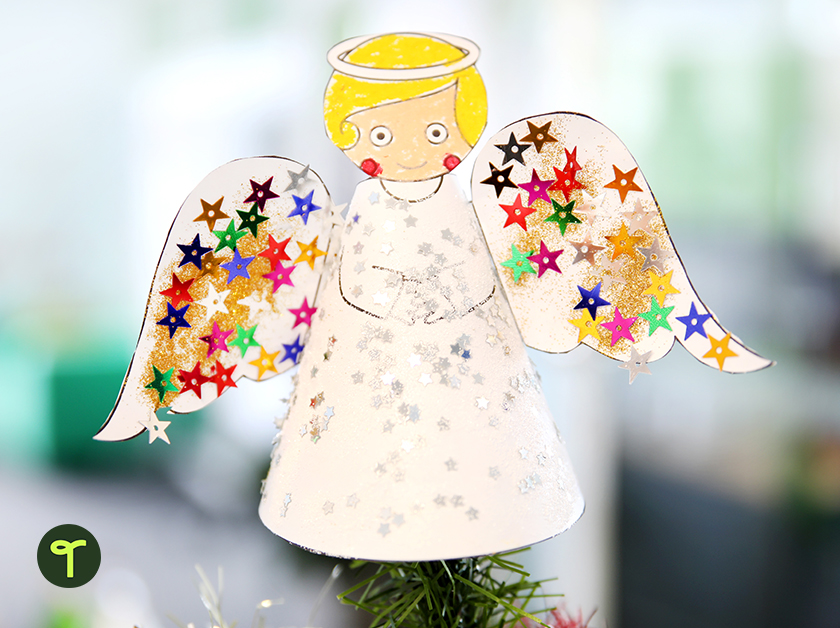 Easy-Print Paper Ornaments for Kids!
This resource is available in both color and black and white. Use the dropdown arrow on the download button to download the file of your choice.
For more holiday activities and decorations, look through our Christmas Resource Collection.