A Captain Yet poster to help students learn more resourcefully and independently in the classroom.
This Captain Yet poster is a great way to model a growth mindset in your classroom. Students can use this poster as a reference when facing a difficult task or challenge.
Print this to display in the classroom, or use it as a personal strategy reference for individual student desks.
Large, individual posters of this resource are available here: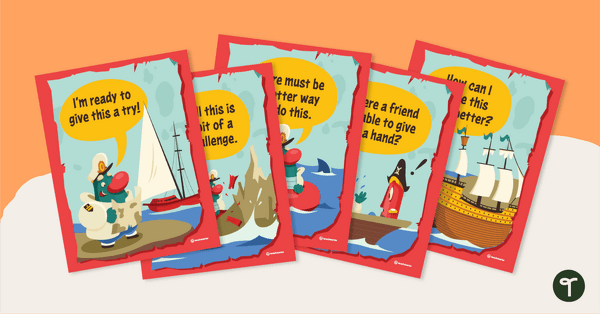 teaching resource
Remind your students what a "can-do attitude" looks like in the classroom with this set of 8 posters.