Increase student motivation with this set of 25 coupons to use as a classroom reward system.
Classroom Coupons
Are you looking for an easy classroom reward that you can have ready at the beginning of the year? Your students will love these 25 unique reward coupons for positive classroom management. These coupons focus on rewarding students with privileges that make them feel special. Farewell, treasure box! These coupons will make your students feel special and increase intrinsic motivation.
These coupons include 8 copies per page. In this resource, you will find some of the following coupons:
Lunch with a friend

Sit with a friend

Lunch with the teacher

Line leader

Teacher helper

Tell a joke

Sit in a special spot

Switch seats

Wear a hat

Bring a stuffed animal

Wear a costume

Computer time

Listen to music
and more!
How to Use This Resource in Your Classroom 
These coupons can be used to replace extrinsic rewards, such as treasure box items or candy. In addition, these coupons will help save you money since there is no need to buy small prizes for students continually.
Choose to hand coupons out on a daily or weekly basis. Coupons can be stored in student pencil boxes, folders, etc., until it is time for them to redeem their reward. For some added fun, encourage your students to think of other coupons they would like and add these to the editable version. 
Plan lessons for all ability levels with our 10 Best Scaffolding Strategies! 
Easily Prepare This Resource for Your Students
Use the dropdown icon on the Download button to choose between the color PDF, black and white PDF, or editable Google Slides version of this resource.
Print on cardstock for added durability and longevity. Place all pieces in a folder, large envelope, or sort them into a plastic organizer for easy access. 
---
Don't stop there! We've got more activities and resources that cut down on lesson planning time: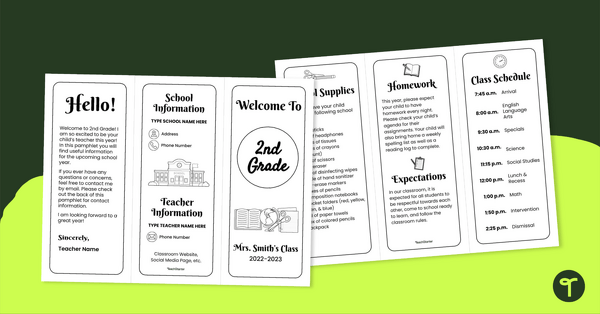 teaching resource
Share important information with parents and guardians with this back to school printable pamphlet.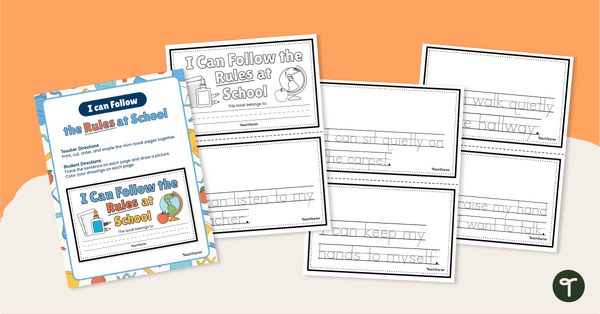 teaching resource
Use this mini-book to review or introduce school and classroom rules to your primary students.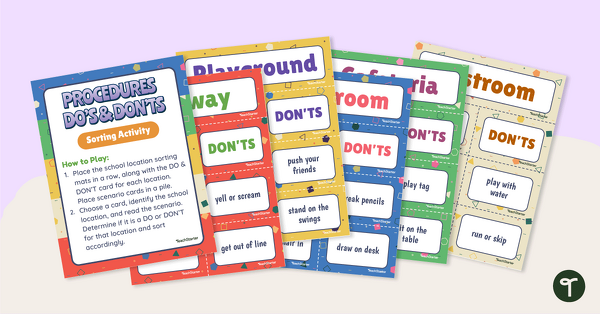 teaching resource
Identify proper school and classroom procedures with this sorting activity.