A template for students to show an overview of their day.
This template is a great way for your students to show off the progress they are making! Social-emotional learning encompasses a lot, including personal accountability. When a student has a daily overview to show someone at home, it can lead to more expected and positive behaviors.
Check out some of our other social-emotional templates below!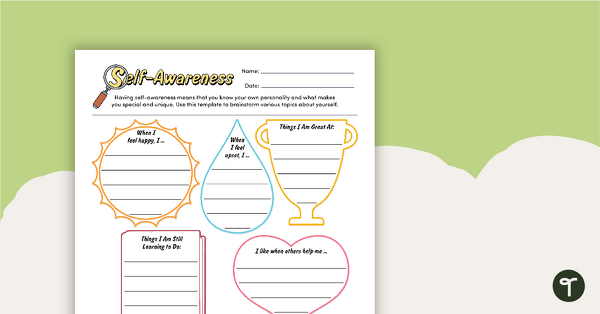 teaching resource
A template to use when introducing students to self-awareness.
teaching resource
De-escalate your students while in difficult situations with this calming exercise.
teaching resource
Check-in with your students each day with this template.