Reflect on the school year that was Buckets of Fun with a handy writing craftivity.
This School Year was Buckets of Fun! End-of-Year Craftivity
😎The School Year Was Buckets of Fun "craftivity" is a great way to end the year and to show off your students' work. 
✍🏽Students write a short reflection on what they enjoyed most about the school year and then assemble a beach bucket craft with their writing. 
✅This simple craft can be completed in just one class period. It also makes a great classroom display as you end your school year!
Tips for Differentiation + Scaffolding 
A team of dedicated, experienced educators created this resource to support your End-of-Year lessons. 
🆘 Support Struggling Students
Provide students with physical challenges with the activity pre-cut to assist them with assembly.
✂️ Give Them the (Safety) Scissors 
This template makes for a bonus cutting skills activity, depending on your students' ages and abilities. 
With adult supervision, cutting skills help students work multiple muscle groups and their brains, plus:
Strengthen finger and hand muscles

Build dexterity and fine motor skills

Improve hand-eye coordination

Develop focus and attention
And all of these skills are necessary to use a pencil and a fork; button a shirt and tie shoes; write, type and swipe.
Scissor skills are brain and muscle skills! 
Download & Print — It's Child's Play! 
To print your resource, simply click the download button to download the Adobe PDF version of the file. Print a copy of the template for each of your student and you are ready to go! There is no need for extensive preparation.
NEXT: How To Turn Your End of Year Party Into a Real World Math Lesson
---
This resource was created by Lindsey Phillips, a teacher in Michigan and a Teach Starter collaborator.
While you're here, check out more activities and teaching resources that fill your lesson plans and students' brains:

teaching resource
Use this printable poppy template when commemorating Memorial Day and Veterans Day with your students.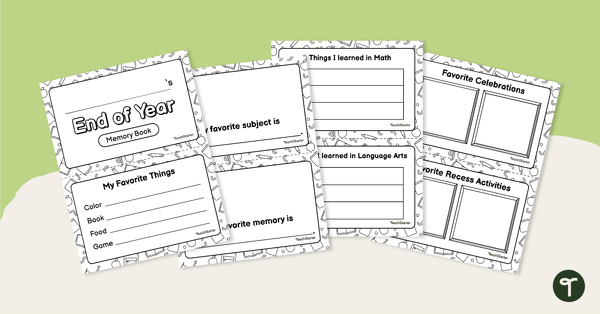 teaching resource
Reflect on the past year by responding to end-of-the-year writing prompts.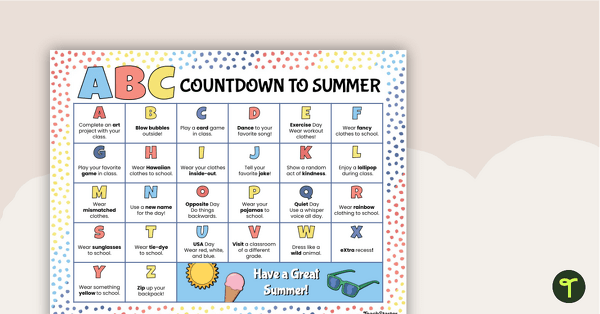 teaching resource
Keep your students engaged during the last days of school by using this ABC countdown chart.