A comprehension task to use when learning about Malala Yousafzai.
This teaching resource profiles Pakistani education rights activist Malala Yousafzai, the world's youngest Nobel Prize laureate.
In this two-page worksheet, students will learn about how Malala Yousafzai fights for the rights of girls and women to have access to education. After reading the informational passage, students will complete a series of questions to demonstrate their comprehension, using context clues to decode unknown words and phrases.
A teaching resource that can be used as a means to talk about inspirational women during Women's History Month or International Women's Day, this comprehension task can also be used along with this Malala biography read and respond.
Use the drop-down menu to choose between the PDF or Google Slides version.
Get more ideas for Women's History Month: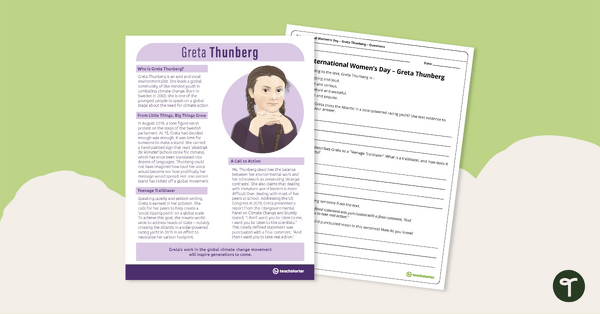 teaching resource
A comprehension task to use when learning about Greta Thunberg.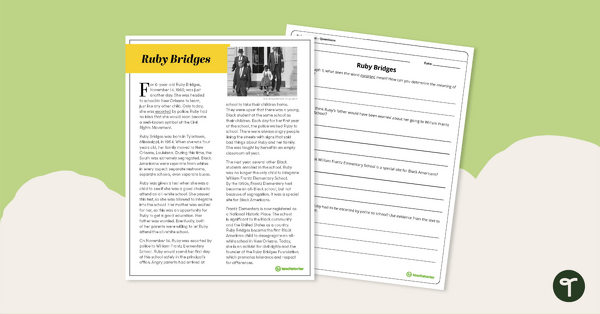 teaching resource
Review our profile on 6-year-old civil rights figure Ruby Bridges, and answer questions to reinforce understanding.
teaching resource
An article and comprehension task that celebrates women during World War 1.