Create a fun classroom display of Knock Knock jokes for April Fools' Day.
Bring Humor to Your Classroom this April Fools' Day – Tell me a Knock-Knock Joke!
Take a break from the day-to-day routine by celebrating April Fools' Day in the classroom. Adding a fun and unexpected element to the day makes students feel more energized and engaged in their learning. Have students write their favorite Knock Knock jokes and share them with the class to incite a round of chuckles. Students will create a fun "Knock, Knock" house by coming up with fun knock, knock jokes and writing them inside the template.
Creating Your April Fools' Crafts
Color and cut out the house front. Write the joke on the lines.

Color and cut out the roof. Place the glue at the top of the home where marked.

Color and cut out the door on the solid lines.

Fold the door on the dotted line. Glue the small section marked on the house front to open and close the door.

Open the door to reveal your joke!
Need More April Fools' Ideas for the Classroom? Try These!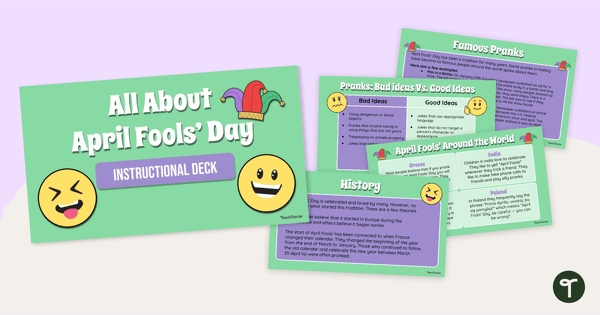 teaching resource
Introduce your students to the history of April Fools' Day with this 13-slide instructional slide deck.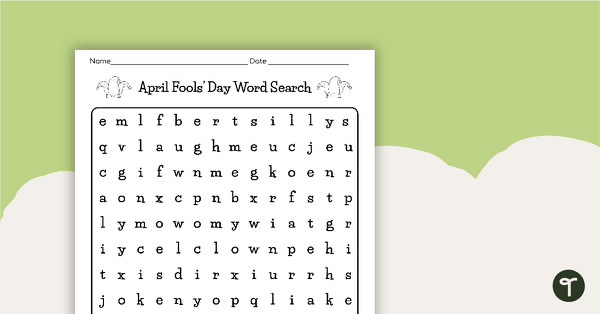 teaching resource
Have a bit of word-friendly fun with an April Fools' Day word search.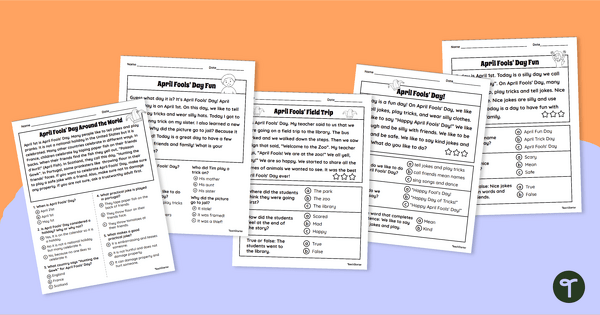 teaching resource
Read and learn about April Fools' Day with this set of differentiated comprehension worksheets.
Benefits of Telling Jokes
April Fools' Day is a great time to tell silly jokes in the classroom. The benefits of telling jokes with students include:
Humor in the classroom can help create a relaxed and enjoyable atmosphere, making it easier for students to learn.

Sharing a laugh with your students can help to build a stronger relationship. 

Humor creates a relaxed atmosphere.

Laughter is known to reduce stress. 

A giggle always improves your mood.
So, not only is telling jokes in the classroom great for the kids – it's also beneficial to the teacher.
Download & Print
Choose the drop-down menu between this resource's PDF or Google Slide version.
---
This resource was created by Lisamarie Del Valle, a teacher in Florida and a Teach Starter collaborator.