Summarize a unit of study on the Lewis and Clark expedition with a who, what, where, when, and why graphic organizer.
Summarize the Lewis and Clark Expedition Graphic Organizer
The Lewis and Clark expedition was a military expedition led by Captain Meriwether Lewis and Lieutenant William Clark to explore the Louisiana Purchase and the Pacific Northwest. The expedition was a significant chapter in the history of American exploration.
Image By Dimitrios Karamitros – Shutterstock
This resource is designed to be used as a summarizing activity for a study on the Lewis and Clark expedition and the westward expansion of the United States. Students will complete a series of summarizing questions to review the important ideas related to the the journey of the Corps of Discovery.
Questions included are:
Who all made the journey on the Lewis and Clark expedition?

What was the goal of the Lewis and Clark expedition?

Why did Lewis and Clark need to explore the American west?

Where did the Lewis and Clark expedition begin and end?

When did Lewis and Clark explore the American west?

How did the Lewis and Clark expedition change the United States?
Through this activity, students will summarize their knowledge of the Lewis and Clark expedition.
Tips for Differentiation + Scaffolding 
A team of dedicated, experienced educators created this resource to support your American History lessons. 
If you have a mixture of above and below-level learners, check out these suggestions for keeping students on track with the concepts: 
🆘 Support Struggling Students
Help students who need help understanding the concepts by 
Completing the organizer as a whole class on the board, while students copy the shared responses.

Provide read-aloud accommodations or allow for partner work.

Provide students with trade books or short articles about the expedition for reference during the activity.
Easily Prepare This Resource for Your Students
Use the download button to download the PDF version of this resource.
---
Don't stop there! We've got more activities and resources that cut down on lesson planning time: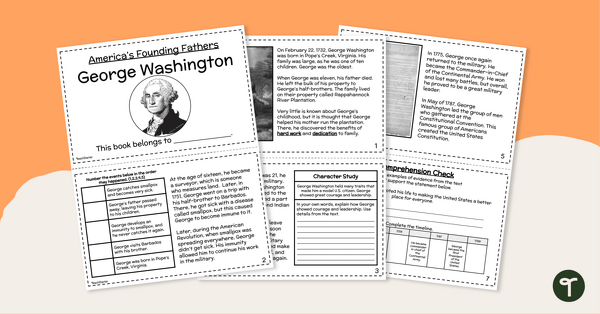 teaching resource
Read and learn about the father of our country, George Washington, with a printable reader and activity book.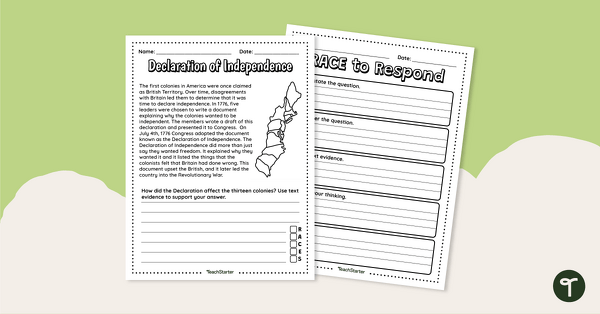 teaching resource
Blend reading, writing, and historical concepts with the Declaration of Independence worksheet.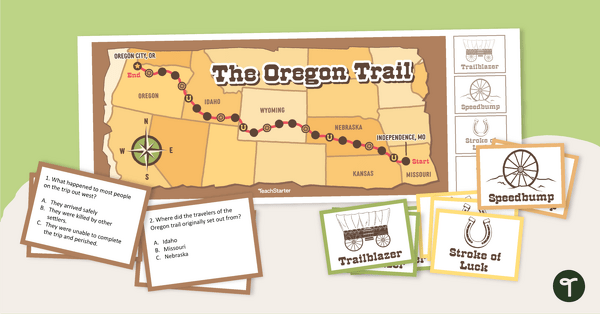 teaching resource
Engage and excite your students to learn about traveling on the Oregon Trail with an eventful board game!