A 14-slide PowerPoint that uses engaging animations to walk students through the 'making ten' addition strategy.
This teaching presentation uses ten frames and animations to outline the 'making ten' addition strategy. The animations visualize the process of moving counters to create groups of ten, which assists students with mental math.
Use this PowerPoint to introduce the concept, and have students use ten frames of their own to follow along. Alternatively, use it as a review tool to reinforce the process.
This teaching resource includes a link to the Rainbow Numbers Worksheet.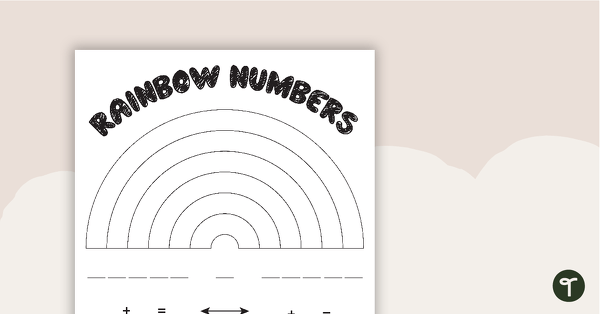 teaching resource
A worksheet using rainbow numbers.