Celebrate Martin Luther King, Jr. and the ideals he fought for with this cut and color MLK worksheet for early elementary students.
What Did MLK Stand For? 
The American civil rights movement brought together many leaders working to make this country a better place for African Americans and all people of color. One activist who became a central figure for advancing social justice was Martin Luther King, Jr. 
Dr. King's work—his publications, speeches, protests, and more—was full of inspiring messages that spoke to the ideals of: 
Peace

Love

Equality

Hope 

Justice

Freedom
Have your students finish this worksheet by completing Dr. King's face. Then, have them color and cut out the MLK Day-related concepts on the bottom of the page and paste them in the background.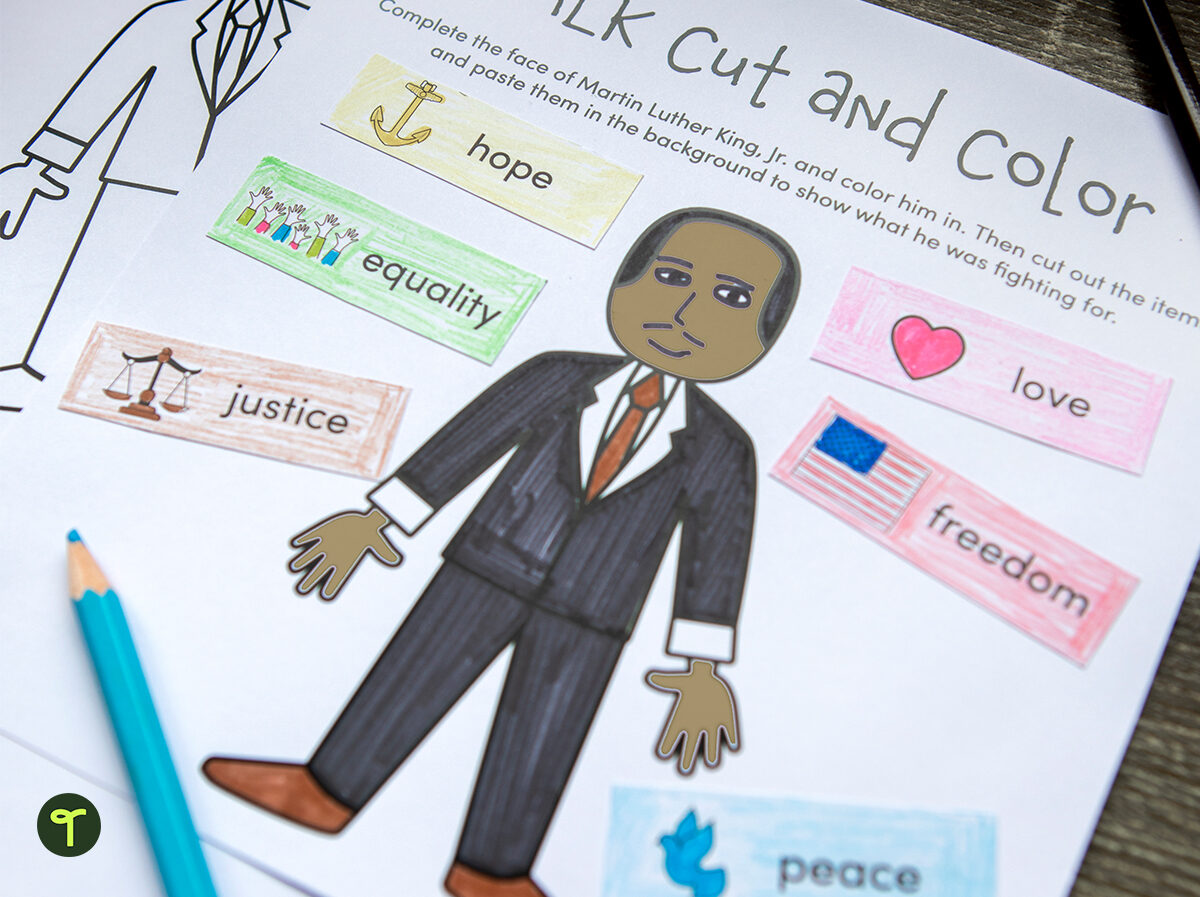 Your students will highlight the civil rights ideals Dr. King championed in his work.
Scaffolding + Extension Tips 
Use this resource as a lesson activity on the days around MLK Day. In addition to independent student work time, apply this creative writing exercise as a:
Civil rights movement lesson activity

Black History Month

lesson activity

Homework assignment

Whole-class lesson review (via smartboard)
Students who need extra support can complete this worksheet in a 1:1 teacher intervention setting or in your guided writing group. 
Fast finishers can draw more elements on the page or put MLK in a scene that illustrates him working for the ideals pasted on the page. 
Before You Download
Please note this resource will download as a black-and-white PDF.
Get More Martin Luther King, Jr. Day teaching resources »
---
And while you're here, check out these activities and lesson-planning tools!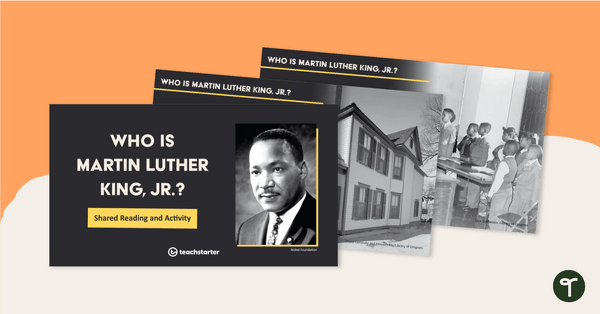 teaching resource
Use this 13-slide PowerPoint as a collaborative reading exercise about Martin Luther King, Jr.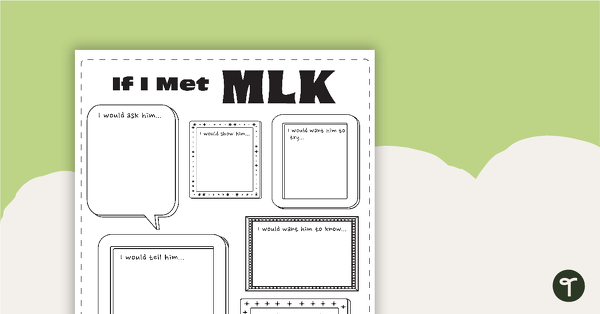 teaching resource
Describe your ideal meeting with civil rights leader Martin Luther King, Jr. in this reflective MLK writing activity.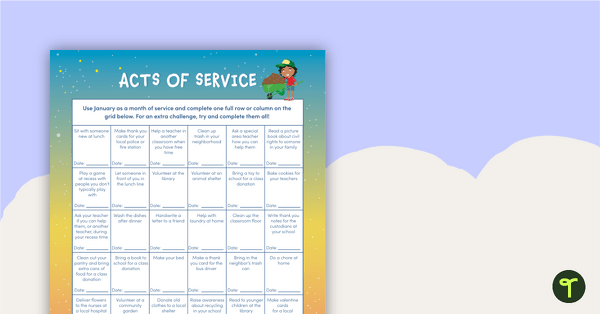 teaching resource
Honor the vision of Dr. Martin Luther King Jr. with a printable activity that lists 36 acts of service and kindness students can do in January.