Encourage your class to set their intentions for the year ahead with our goal-setting worksheet for students.
🌳 Plant The Seeds For Personal Growth! 🌳
Use this worksheet at the beginning of the new calendar year or the new school year as a way for students to write down their goals (both learning and personal) for the year ahead.
It's also an engaging mindfulness activity for your class to complete in the weeks leading up to New Year's Eve or after returning from winter break. 
How To Use Our Goal-Setting Worksheet For Students
This template is suitable for all ages; However, new writers may opt to draw pictures of their goals or need help with writing. 
After printing, each student will: 
Write their name and goal(s) inside the top of the tree on page 1.

Color the patterns on the trunk (page 1) and the top of the tree on page 2.  

Cut out the top of the tree on page 2 and glue it onto the 'glue here' section on page 1, creating a flap.
Once completed, this forest of goals creates an impressive classroom display! 
---
Celebrate all the best things about a brand new year with these activities too!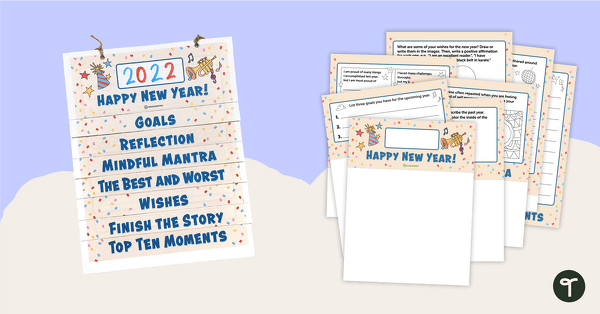 teaching resource
Celebrate the coming of a new year by creating this flipbook with your students.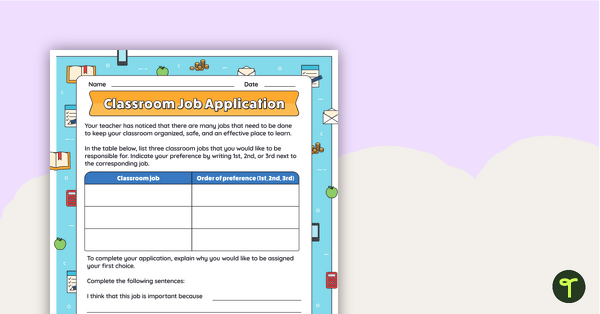 teaching resource
Encourage your students to take responsibility with a printable classroom job application.
teaching resource
Help your students decide which type of mindset they currently have with this poster.