A simple my plate guide to encourage good nutrition.
Display this resource when teaching students about nutrition and healthy eating.
Source: United States Department of Agriculture, May 2016
You may also like these resources: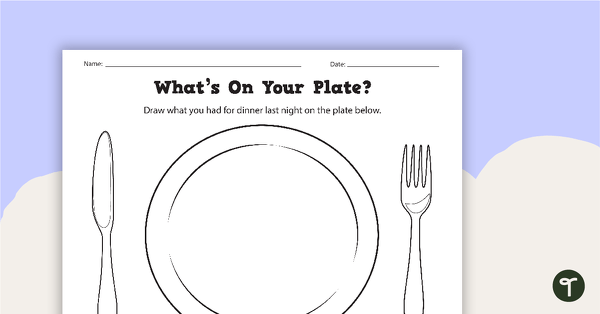 teaching resource
A worksheet that helps students reflect on their eating habits.
teaching resource
A set of food journal worksheets to use with students when teaching nutrition and healthy eating habits.