A printable Olympic torch craft activity template.
Use this fun paper craft activity with your students leading up to the Olympics.
Paper Olympic Torch Template
Students will carefully cut out this tesselating template to create petals and flames for their very own Olympic torch.
They decorate each petal with patterns and color and attach them to a rolled piece of paper or cardstock.
After they have colored and combined the flames, they can be attached to the center of the torch.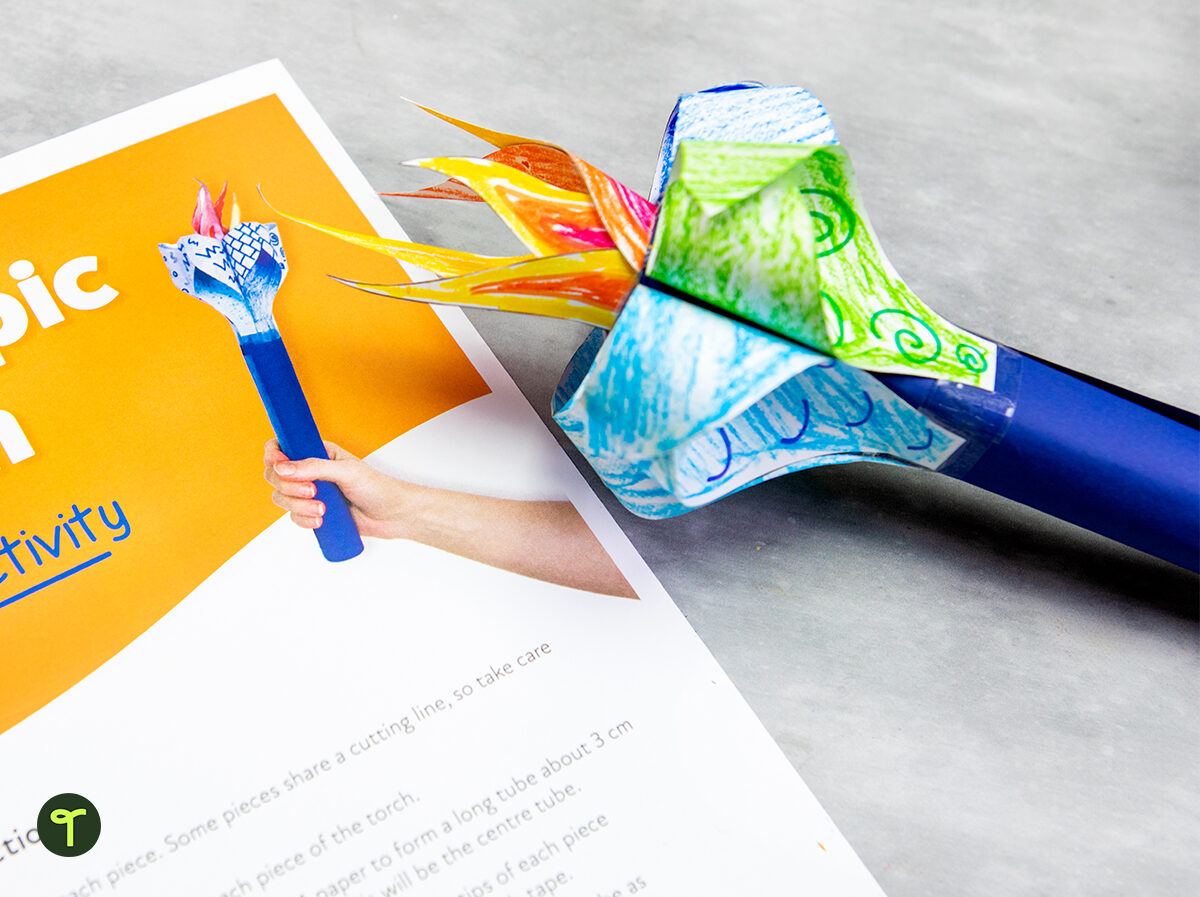 Additional Printing Suggestions
Print the Olympic torch template on the same colored cardstock as the handle for a quick cut-and-assemble activity. Have students create their own flames out of red, orange, and yellow cardstock. 🔥
Use tabloid paper and set your printing size to 'Fit' to make a larger Olympic torch, perfect for a relay around the school or to use during field day!