A pangolin mindful coloring sheet.
Use this teaching resource as a relaxing mindfulness activity for your students. It can be completed as a whole group during your daily mindfulness time or as an individual activity when a student needs some time away to cool down.
When the stresses and strains of the classroom become a little too much for our tired students, some mindful coloring pages are just what they need to de-stress and de-strain and power on through to the end. This can be used as a fast-finisher activity or a brain break! It also makes a great end-of-day activity for students to close out the day.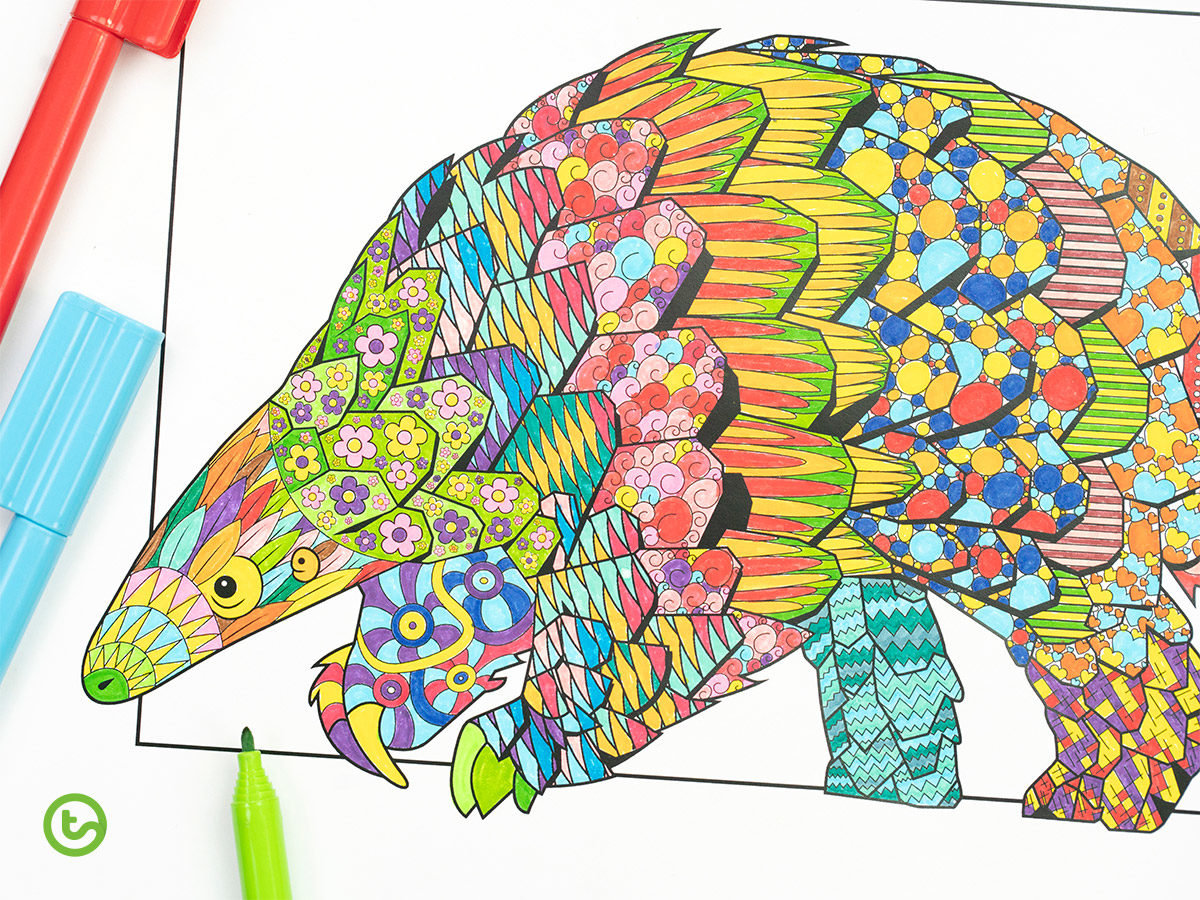 Take a look at Teach Starter's other mindful animal coloring sheets: