Organize your parent-teacher conferences ahead of time and keep accurate and detailed records of parent communication with a Teacher-Parent Conference Form.
Looking for a Parent-Teacher Conference Form?
Go back to school with all of the Parent-Teacher tools you could possibly need! This parent conference documentation form is designed to keep accurate and detailed records of parent communication. 
It will help you set the agenda for a meeting, including specific topics and follow-up tasks, and develop a clear plan for returning home.

The form breaks down the meeting into sections, including 

Assessment types/results (non-specific), 

Topics for discussion, 

Strengths, concerns, and ideas checklists, 

Additional notes, 

 Parent signature blank.
To use, just print out the form, complete it before or during the parent meeting, have it signed, and then keep it on file at school.
The Parent Conference form template is designed to be used as a quick reference tool when completing parent meetings. They are easy to complete and give parents a well-rounded understanding of how their child is doing in the classroom.
Tips for Differentiation + Scaffolding 
A team of dedicated, experienced educators created this resource to support your Parent Conference Plan.
Find more fantastic teacher tools to get your year in order!
Easily Prepare This Resource for Your Students
Use the dropdown icon on the Download button to choose between the Color or Blackline version of the PDF file.
---
Don't stop there! We've got more activities and resources that cut down on lesson planning time: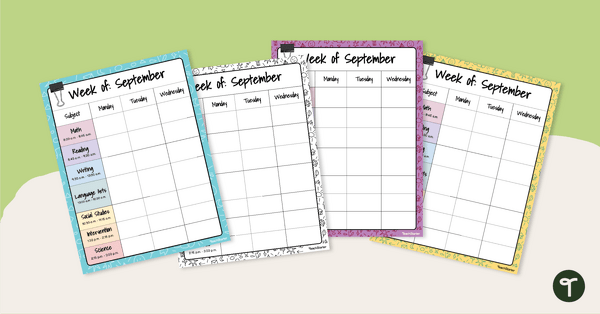 teaching resource
Stay organized for the week with this editable lesson plan template.
teaching resource
Make scheduling parent-teacher conferences a breeze with this printable template.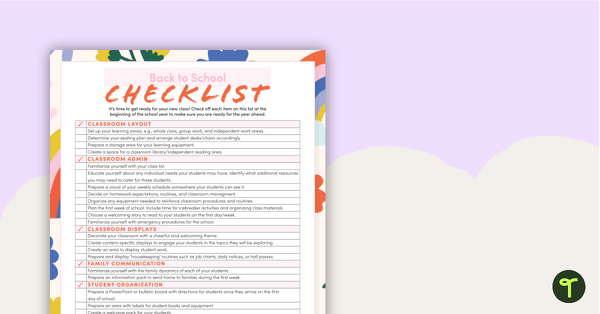 teaching resource
A checklist for preparing for a new class at the start of the school year.