Discuss the attributes of a good friend with this ice cream-themed activity.
Use this ice cream template to talk with your students about the characteristics of a good friend.
Students write different characteristics in each scoop of ice cream. Then, they color and decorate their ice cream and glue it together.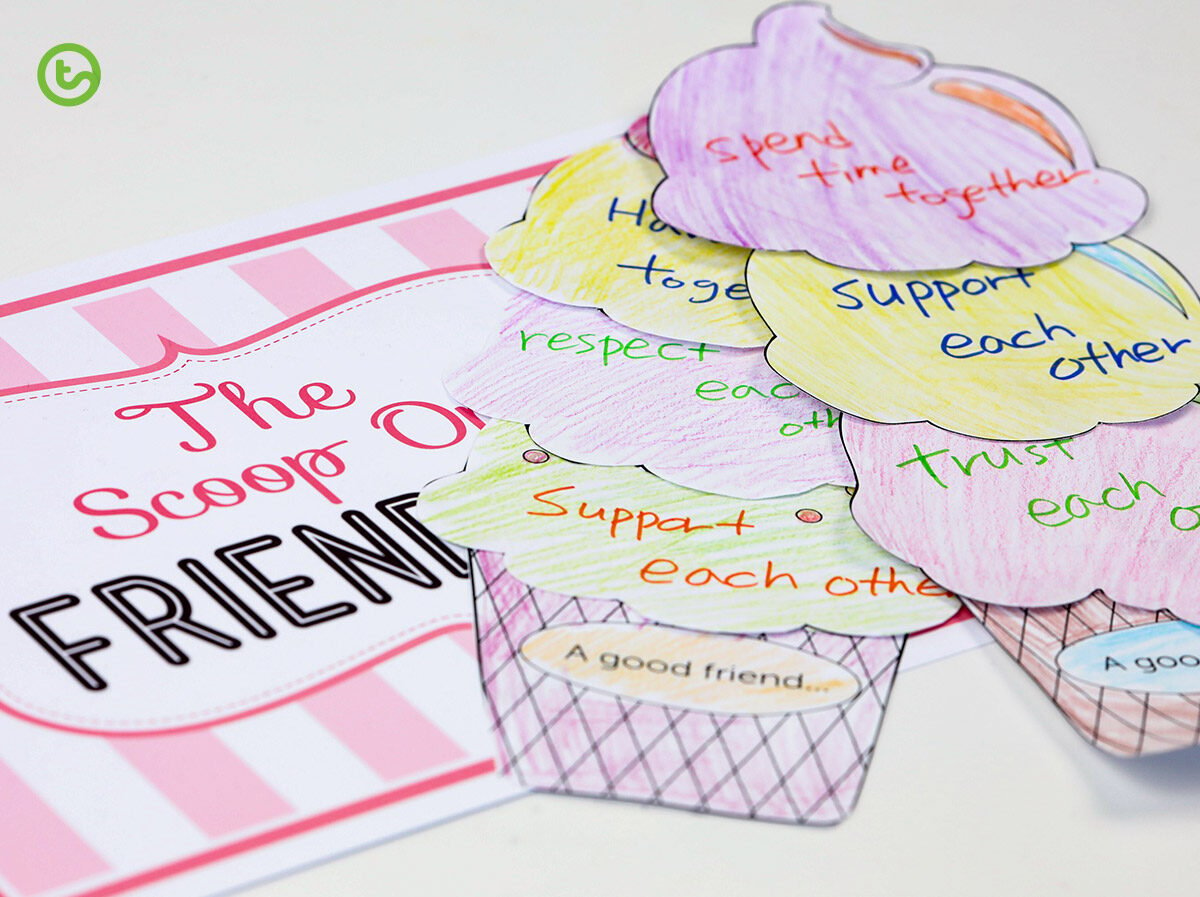 Use the provided poster to create a bulletin board display in your classroom.
This resource works well at the beginning of a new school year when students are developing new friendships.