Identify types of syllables in two-syllable words with this Google Slides Interactive activity.
Identify Types of Syllables with This Digital Activity
Have your students mastered the art of identifying syllable types in monosyllabic words? Then it's time to move on to two-syllable words!
This is the ideal resource to help expand your students' phonemic awareness and enhance their literacy development. It encourages more-confident readers to explore two-syllable words and identify their syllable type. 
The types of syllables covered are:
Vowel team

– contains a group of vowels working together to make one sound.

R-controlled

– contains a vowel followed by the letter 'r'.

Consonant + le

– contains a consonant, followed by the combination 'le'.
In order to identify types of syllables, it is essential that students focus their attention on the sounds they hear, rather than the letters they can see. 
Three Syllable Activities in One Interactive Resource!
There are three different types of interactive activities included in this resource. Each activity increases in complexity.
Students drag and drop pieces of fruit into the bowls, according to the instructions provided. 

Students drag labels across to pictures to indicate whether the identified syllable is R-controlled, vowel team or consonant + 'le'.

Students place labels beneath individual letters (graphemes). The labels we've included are:

V

for vowel;

C

for consonant;

C+le

for consonant + le, and

VCe

for vowel + consonant + silent e.
Tips for Differentiation + Scaffolding 
If you have a mixture of above and below-level learners, we have a few suggestions for keeping students on track with these concepts: 
🆘 Support Struggling Students
Provide students with a whisper phone to help them hear the sounds in each syllable/word as they complete the activity.
➕ Challenge Fast Finishers
Have students create word banks of two-syllable words for each of the syllable types (vowel team, R-controlled, consonant + le, silent e).
🧑‍🏫 Group Learning
Project the slides onto a screen and work through them as a class by having students record their answers in their notebooks or mini whiteboards. 
Easily Prepare This Resource for Your Students
Use the dropdown icon on the Download button to choose between the Google Slides or PDF version of this resource. (Note: The PDF contains the answers only.)
Assign this interactive activity in Google Classroom. Please be sure to open in edit mode, not presentation mode. Students click/drag/drop to complete the various activities. 
---
Looking for more evidence-based resources to compliment your teaching of syllables? We have you covered!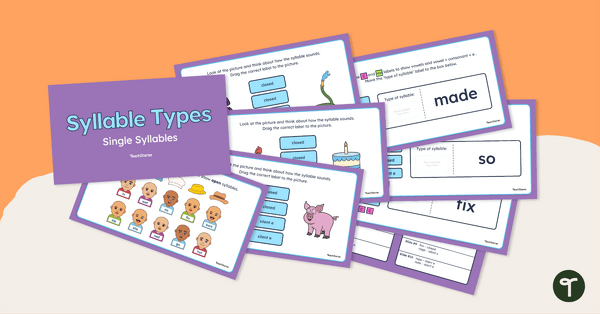 teaching resource
Identify types of syllables in single syllable words with this Google Slides Interactive activity.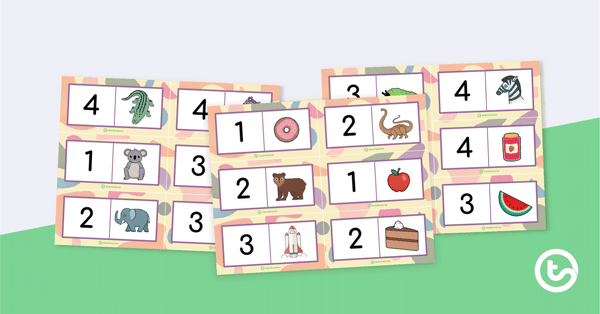 teaching resource
Segment and count syllables in words with a set of 28 image and number dominoes.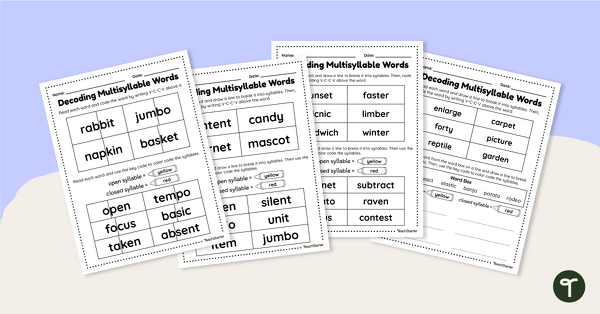 teaching resource
Build multisyllable word decoding skills with a Science of Reading based worksheet pack.