Use this geometry-themed virtual background image for recording videos for students, as video wallpaper when meeting with parents on a video conference, and more. 
Get your students excited about cubes, cylinders, and other shapes with this fun virtual wallpaper image that can be downloaded to use with various video conferencing software (think Zoom or Teams).
How to Use a Virtual Background
The virtual background has the option of two files to download. The second file is an inverted image which may be required, depending on what software you are using to record your videos.
More Geometry Resources
Save time on teaching about geometrical shapes with these teacher-created resources!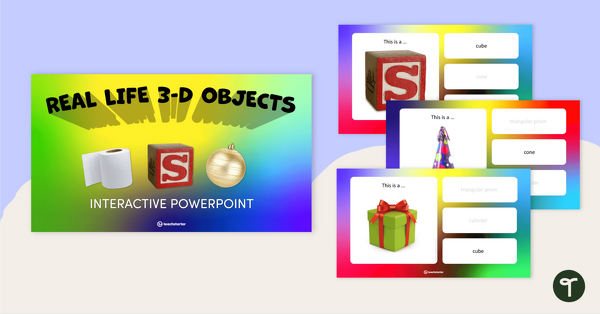 teaching resource
A 30-slide interactive PowerPoint that explores 3-D objects found in real life.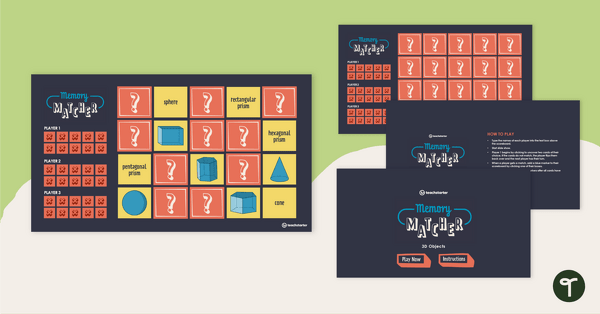 teaching resource
An interactive memory matching game where students recall the names of common 3-D objects.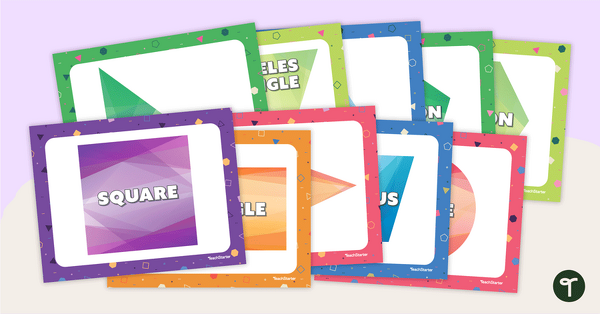 teaching resource
Use this set of 16 brightly colored 2D shapes with your geometry lessons.