A poster for students to reference when learning how to write the numbers 0–20.
Use this resource to help your students learn how to form the numbers 0–20 correctly.
Hang the poster in a math center for your students to  reference when practicing their numbers.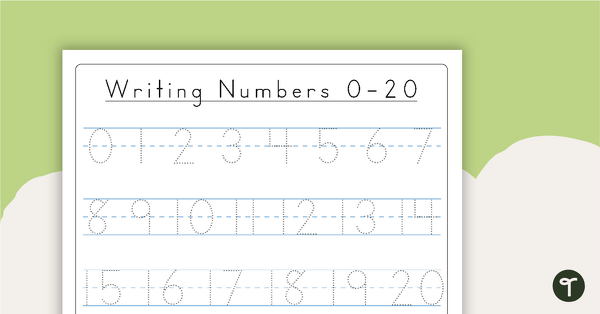 teaching resource
Practice writing numbers 0–20 with this tracing activity.