It's the new year, and you're probably almost ready to start thinking about heading back to school. And if you're heading back to school, that means it's time to go through the classroom theme ideas to find the one that will fit you best. What will it be this school year? Boho rainbow? Sloths? Or how about celebrating your superhero students?
The teachers of Teach Starter have put together everything you need to pick this year's theme from the best themes of 2023 plus some guidance to answer the question of whether or not you really need a theme!
Browse our entire Classroom Theme Packs collection for inspiration!
Should I Have a Classroom Theme?
We know some teachers love classroom themes and some are not sure about them. So we realised we needed to answer this question first! Having a classroom theme can be beneficial in a number of ways.
Choosing a classroom theme can help you stay organised throughout the year and keep your classroom clutter to a minimum.
When you've chosen a theme, you've also chosen a colour palette, and decorations that coordinate — this creates a cohesive, tidy look.
Classroom themes can also be integrated into any subject throughout the year. For example, if your classroom theme is bees, include them in your science lesson about planting flowers and pollination. Is it time to learn some new vocabulary for the next spelling test? Include words such as bee, pollinator, honey, insect, garden, beekeeper, nectar, etc.
Classroom themes create a sense of identity for your classroom and help connect students to their classroom community.
Something worth remembering: Just because you've chosen a classroom theme doesn't mean you have to fill every nook and cranny. You can still have a simplistic, organized, yet decorative environment by carefully planning your room's theme for the year (or for all the years you teach)!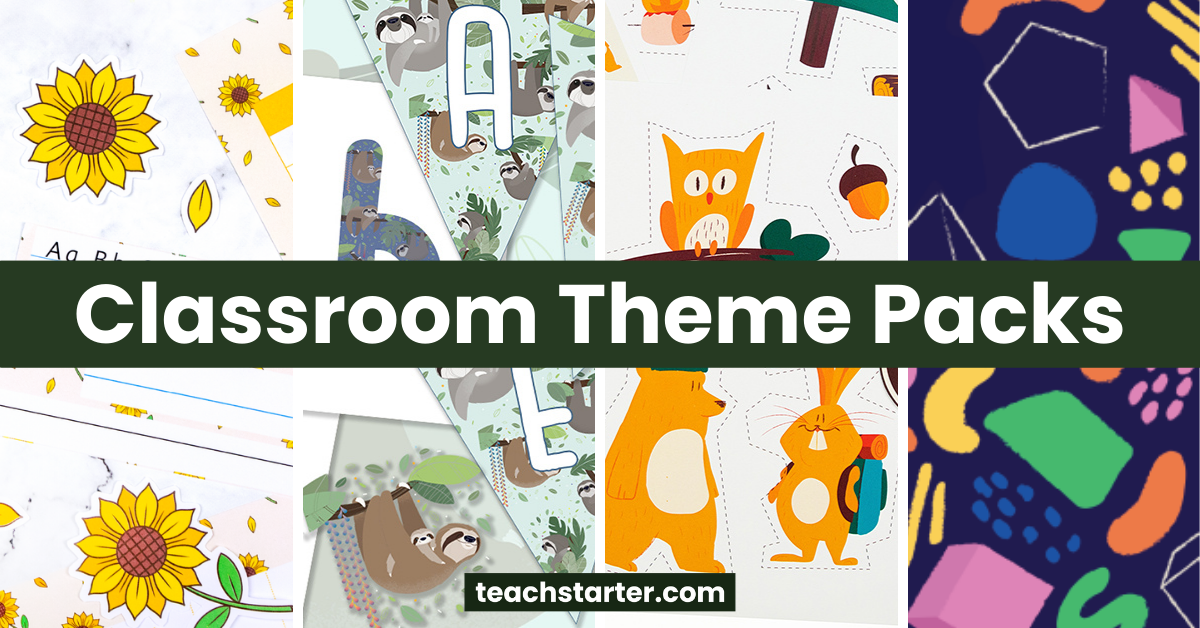 How Do I Choose a Theme For My Classroom?
Start with some obvious questions and preferences when brainstorming your classroom's theme:
What is my favourite colour?
What am I passionate about?
What is a theme I'd like to be known for?
What is something you can look at every day with happiness?
What theme is age appropriate for my students?
After you've asked yourself some of these questions, narrow down your top three, and ultimately decide your favourite. Remember, choosing a classroom theme doesn't mean it's permanent! If you get tired of your theme when the year is through, simply change it for the next year or even when you break for the term. If you find you still love your theme, great! No extra work will be needed.
Classroom Theme Ideas
From page borders to PowerPoint templates, diary covers to display banners, these classroom theme ideas have everything you need to style your room in a way that reflects your 'teacher personality.'
Check out these classroom theme ideas based on grade level. Of course, you can get as detailed or simplistic as you see fit. Remember, classroom themes can integrate themselves into your lessons year-round!
Kindergarten is all about colour and eye-catching displays. Bold, beautiful lettering will help engage your students as they're learning to read and explore the world around them.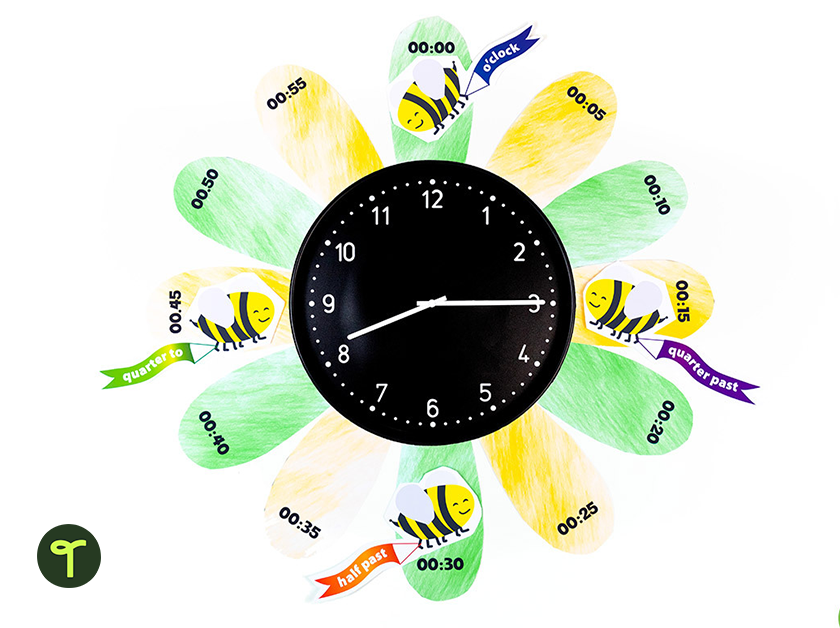 Bees
Bees are a sweet theme to have for young students! Our Bee classroom theme pack will surely make your classroom bee-utiful!
You can combine bees and flowers together if you want to lean towards a more garden-focused learning environment, but either way, bees are perfect subjects for early science learning from learning their anatomy to how they make honey. Instilling a love for bees early on is sure to help students create a buzz for these tiny creatures rather than fear!
Playing on the word 'bee' also gives you a golden opportunity to use "Bee Kind" as a classroom or lesson theme. It's never too early for kids to learn the importance of kindness whether that's through sharing, learning to give a compliment, or helping others.
Colourful Insects
Our Colourful Insects classroom theme pack is full of cute critters and flowers to freshen up your room. Bring the outside in with colourful cutouts, word wall displays…everything you need is available in this pack!
Sunflowers
Who doesn't love bright and happy sunflowers? Our Sunflower classroom theme pack is perfect to create a welcoming, cheerful classroom. Sunflowers can pair with a variety of subjects from counting petals in maths to learning new vocabulary (like yellow!) in English.
Art class is another perfect pairing with sunflowers. Keep this Sunflower Paper Craft in mind to bring some sunshine to the classroom!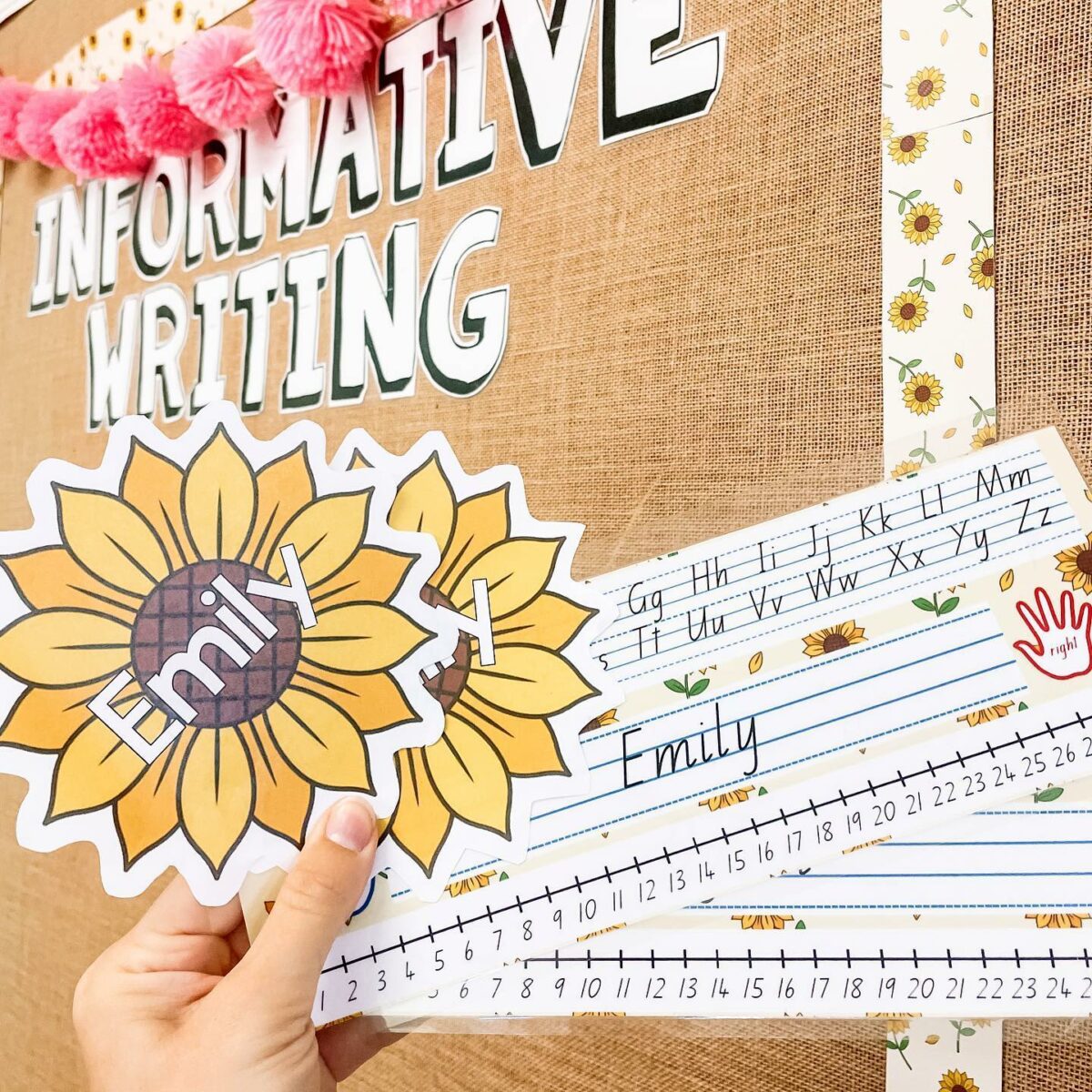 Year 1 Classroom Theme Ideas
Pastel Dreams
The dreamiest of all classroom theme ideas, the pastel colours in this pack are so incredibly soothing! Whether you choose the tray labels, the job chart or the welcome sign (or the whole kit!) the Pastel Dreams classroom theme pack will have your kids be zen in no time.
On The Farm
You can learn so much on a farm! Our Farm Yard classroom theme pack can help you plan some fun lessons and activities such as Counting Peg Cards and Farm Yard Sounds Match-Up Activity.
Farming can create some additional inspiration for your classroom such as maintaining a worm farm or worm bin. This video gives you an easy demonstration to get started. If there's a local farm nearby, use that opportunity for a fun-filled field trip with your students! Observing animals and learning about agriculture up close is sure to give your kids an inspiring experience.

Camping
Perhaps your young students have experienced camping in real life, but just in case, our Camping classroom theme pack can inspire a young love for the outdoors!
Pitch a tent in the classroom for a unique reading corner, or use a faux campfire as a centerpiece for your Morning Meetings. You can even prepare a nature-themed scavenger hunt to enhance a lesson or use as a reward.
Combine camping with a Woodland theme and you have yourself a woodsy, nature-loving space. Imagine you're all sitting by a pond while you create this Frog Number Line: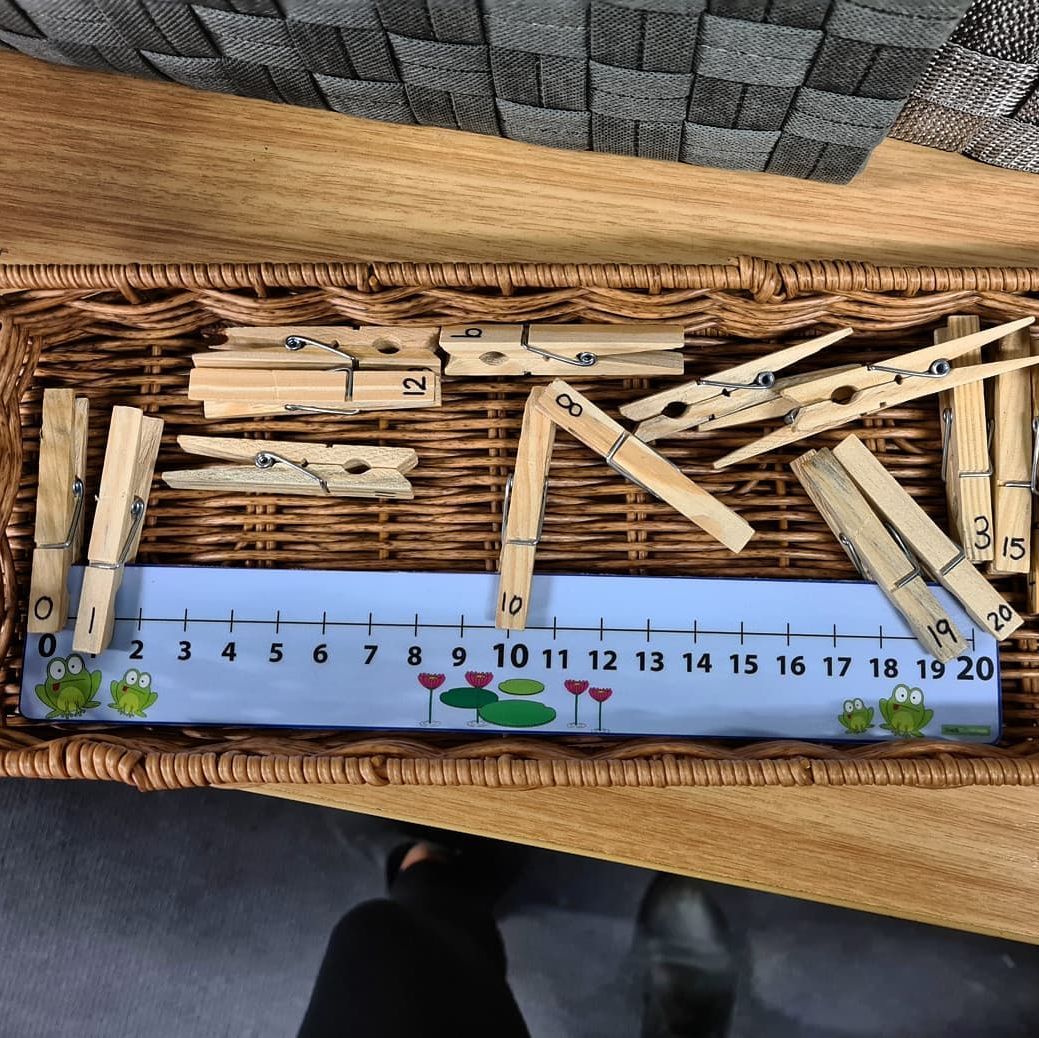 Photo courtesy of junior primary teacher @me_andmy_class
Year 2 Classroom Theme Ideas
Sketchy Shapes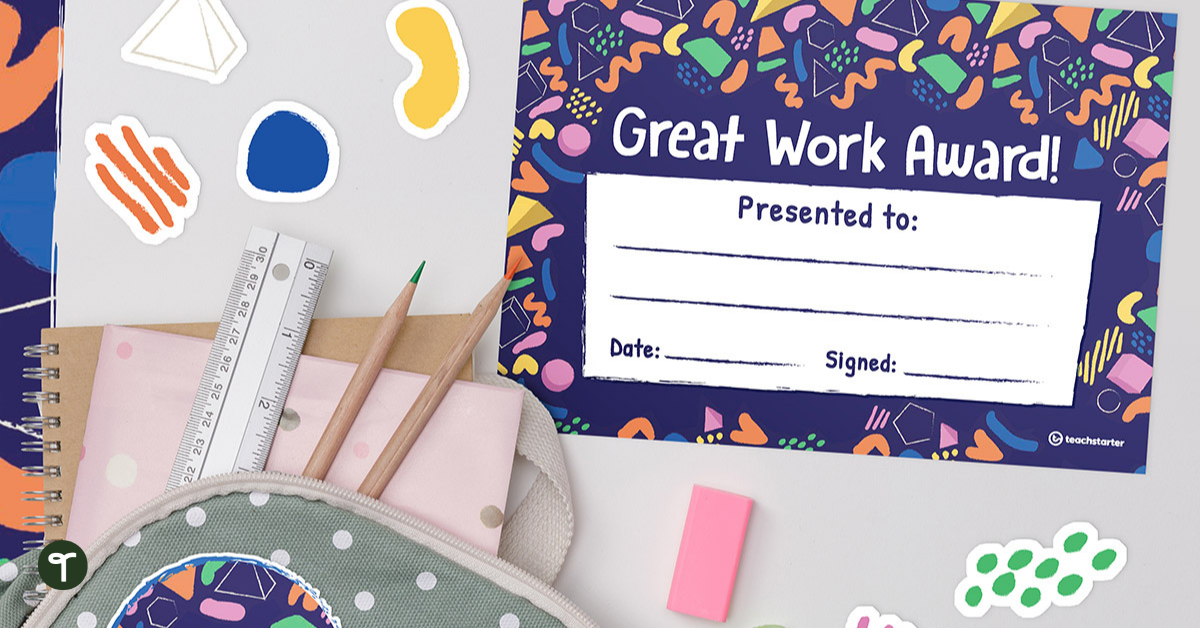 Our Sketchy Shapes classroom pack is full of bold, dramatic colours and whimsical shapes. You may have seen this colourful design in our Visual Arts Elements Unit Plan for the Lower Years (we also have an amazing unit for the Middle Years and Upper Years too!).
This pack has everything from border trimmers to birthday charts, and everything in between. This is a perfect theme for the teacher who goes for colour over topic.
Dinosaurs
A dinosaur-themed classroom is fun for all ages! Who doesn't love the thought that these massive, prehistoric creatures once roamed where we stand? Our Dinosaur classroom theme pack is full of handy tools including a word wall, numbers 1-100 chart, class rules, diary covers, and much more!
Other fun ideas for a dinosaur-themed classroom include:
A "Readerosaurus" bulletin board ("Be a Readerosaurus")
Hanging origami dinosaurs from the ceiling
Introducing paleontology and fossils with fun videos
Add a fossil-digging corner to your room and use as a reward activity
Year 3 Classroom Theme Ideas
Under The Sea/Ocean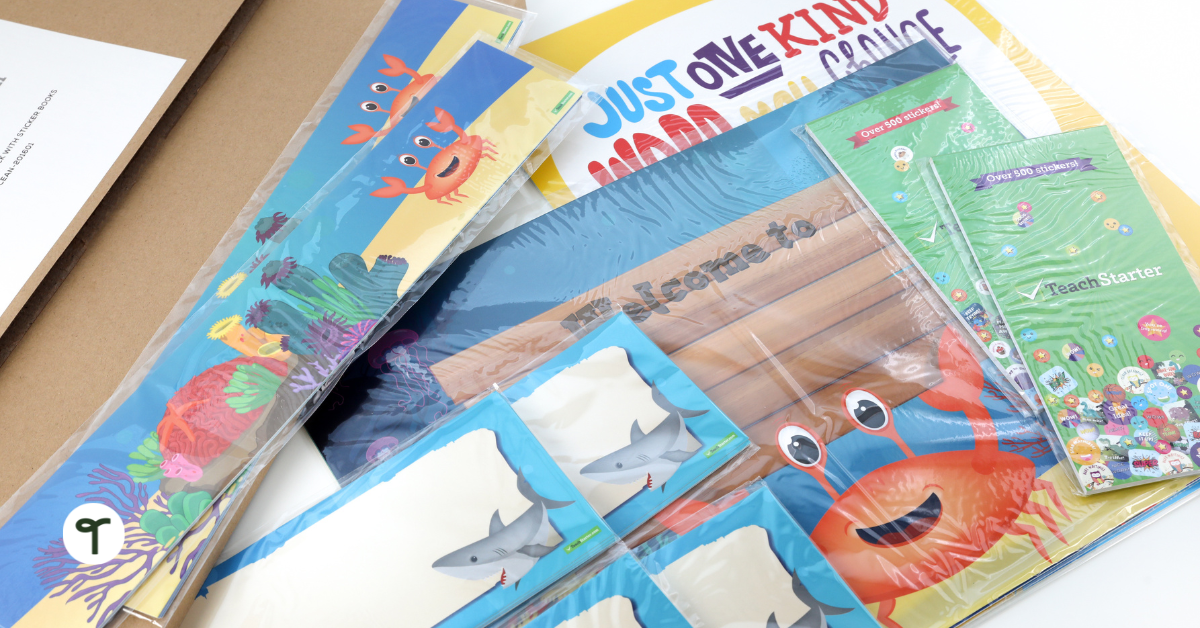 The ocean is an entirely different world of its own which is why it makes such a great classroom theme! Plus, blue and green are ideal choices for classroom colours due to their calming effects. You can choose to focus on marine life in general, the beach, or even one particular animal favourite such as whales.
Our Under the Ocean classroom theme pack can get you started with this versatile theme which can be supplemented with:
Basic blue paper wall backgrounds for ocean consistency throughout the year
Reading corners or bulletin board themes such as "Dive into Reading"
Jellyfish or seaweed decor to hang from the ceiling for a 3D effect
The versatility of oceans makes it a perfect theme for many subject areas. You can study marine wildlife in science class, count fish in maths class and colour coral during an art lesson.
Tropical
Like the ocean, a Tropical theme will give you endless opportunities to pair your lessons with a fun and engaging classroom environment. A tropical theme can loosely pair with Rainforest and In the Jungle themes as well.
Tropical biodiversity will bring vibrant colours to your classroom! From flamingo pink to sea breeze turquoise, bright colours will make your classroom a fun place to learn.
Year 4 Classroom Theme Ideas
Nature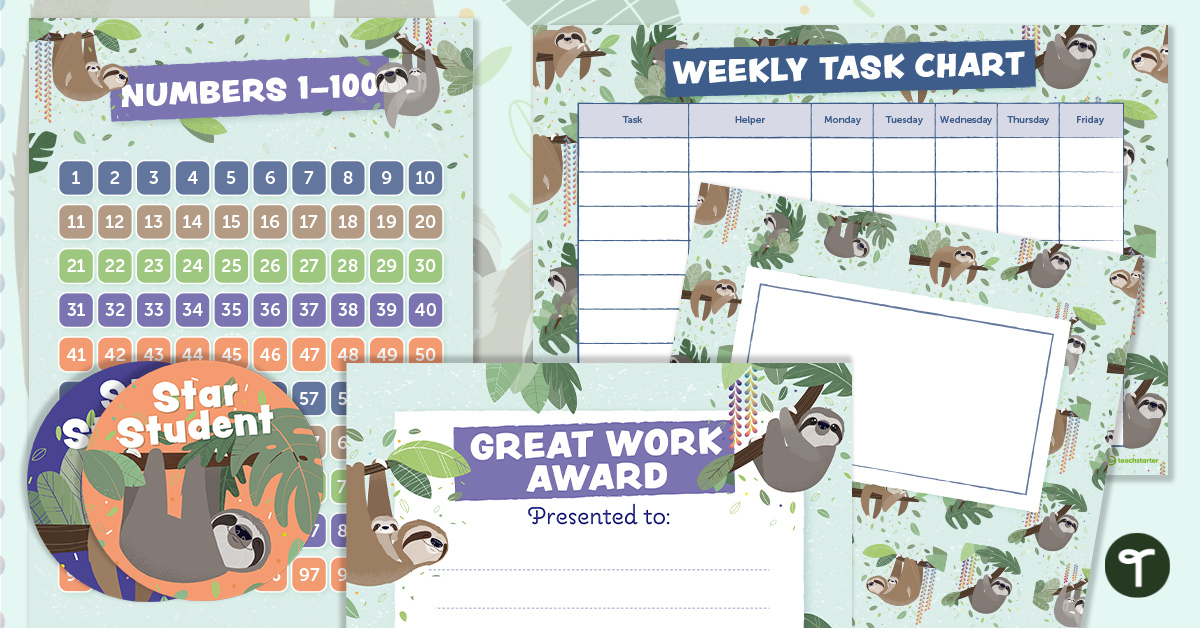 A nature-themed classroom provides all kinds of possibilities for classroom decor and ideas. You could focus on:
and so much more! If you can't choose just one category, try making each wall of your classroom a different category. Choose four of your favourites, and have some fun with it! The front of the classroom could be mountains and rivers while the back of the room could focus on plants and trees.
See how this teacher recycled old cardboard boxes and made their own classroom tree? If you're feeling especially inspired, this is a great idea for a reading corner or by your desk:
Boho
Sometimes a colourful, clean theme is all you need! Our Geometric Boho theme pack keeps things colourful while giving your upper elementary students a clean and sophisticated theme. Boho rainbow is also a popular theme amongst teachers who are going for a simple, neutral look.
If you want to aim for a boho theme but want a little something extra, combine boho with succulents or desert themes for a similar vibe.
Year 5 and Year 6 Classroom Theme Ideas
Travel/Around the World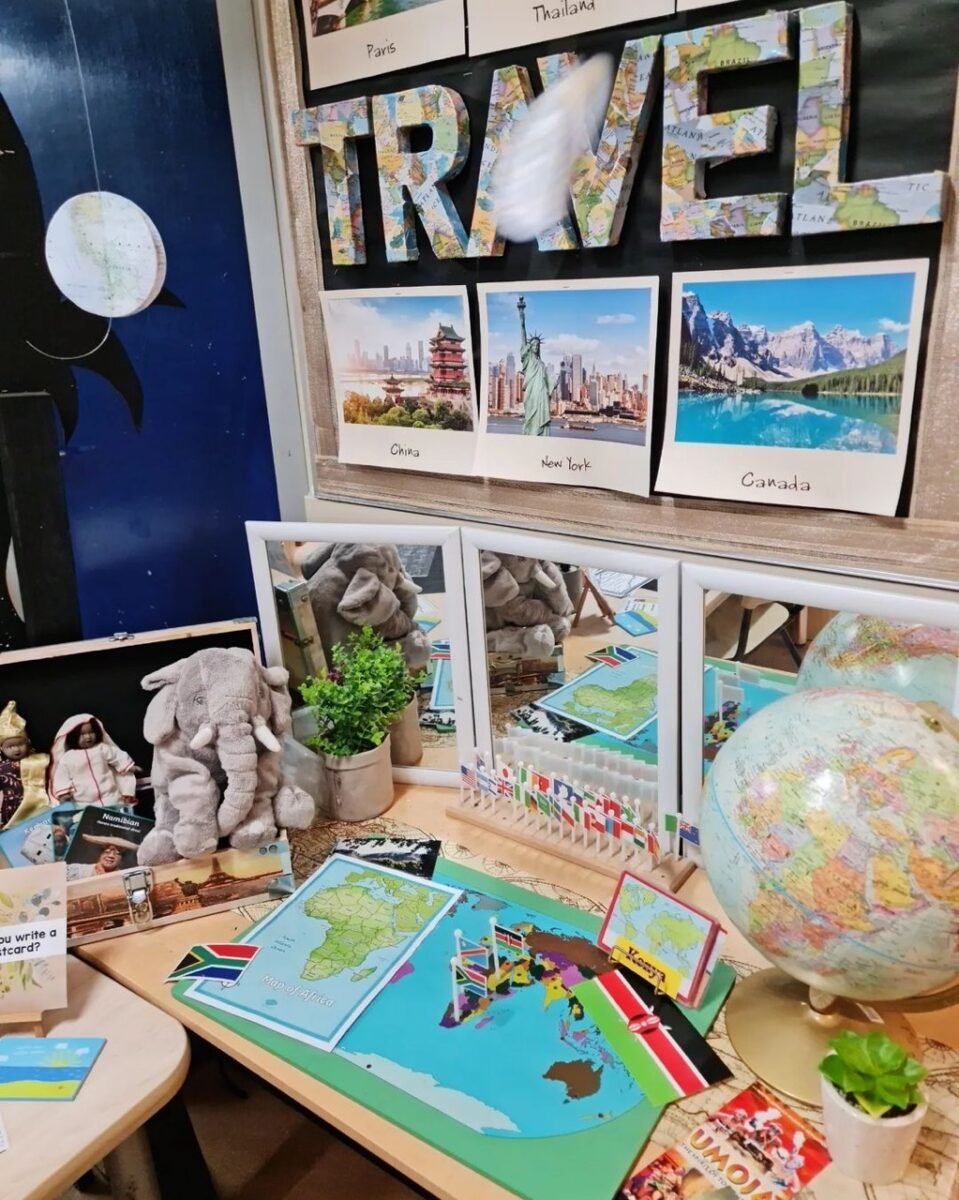 Photo courtesy of prep teacher Shanine Collavino
Inspire students with an adventurous spirit using a Travel or Around the World theme. Traveling brings about many life lessons and can introduce students to new cultures, ideas, and geographic knowledge.
Maps are great decor for a travel/adventure-themed room and can also be the backdrop for a bulletin board display. Some bulletin board ideas, door decorations, or reading corner ideas could include:
Read Around the World (display stories from varying cultures)
Learning can take us anywhere
Reading gives us somewhere to go when we have to stay where we are
One world, many stories
Prep teacher Shanine Collavino created a beautiful travel-themed corner of her classroom with a globe, photos, small maps, flags, and other fun items. You can use this idea to focus on a different country or continent each month and use the theme to help organise your lesson plans.
Outer Space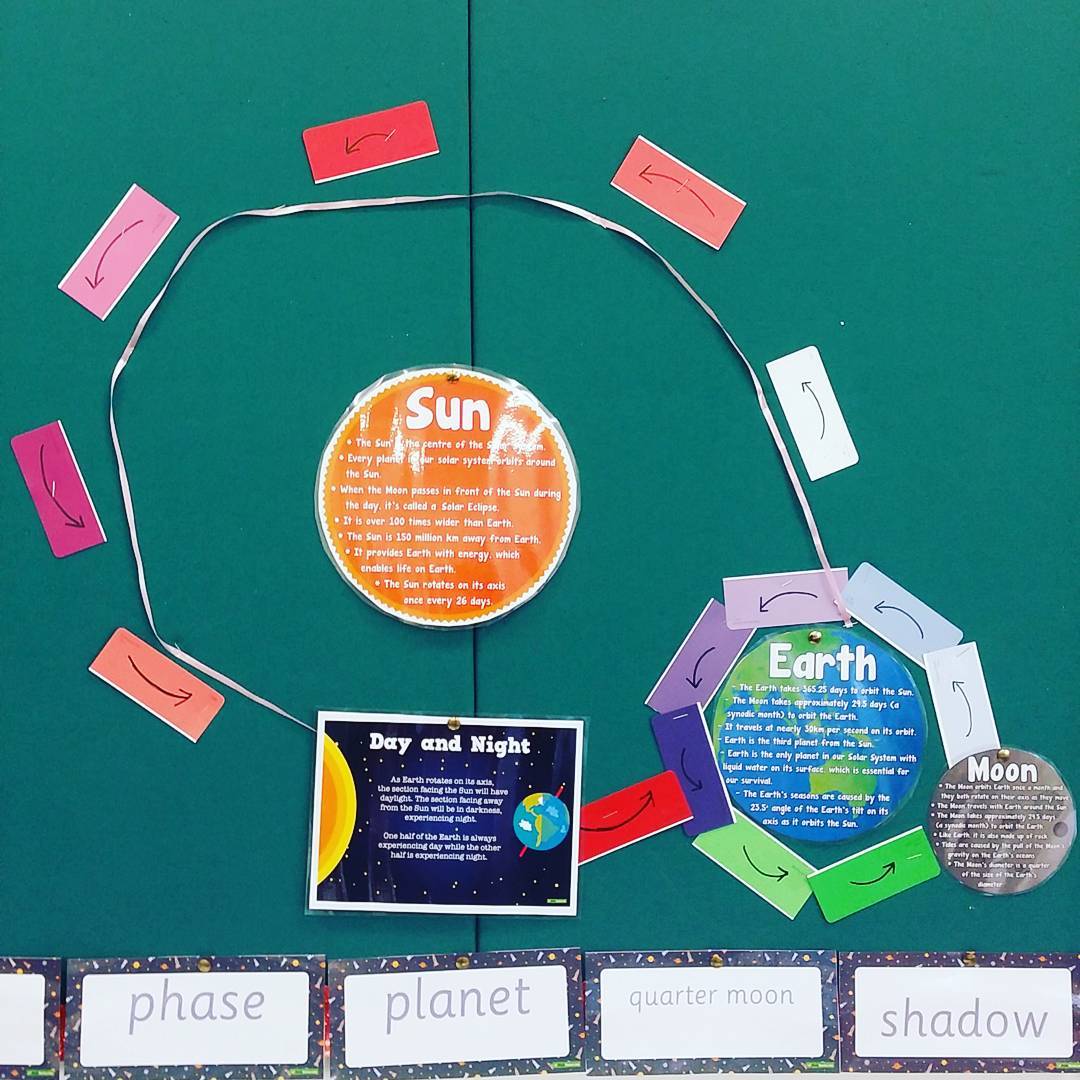 Photo courtesy of primary teacher Beth
Blast into a productive year with a Space themed classroom! Outer space is a world of great wonder and mystery and can inspire your lessons throughout the year. Create a galaxy of your own with:
Space themes can easily be implemented into your maths, science, engineering, and history lessons! Try introducing your class to this fascinating world with a fun crash course for kids.
Classroom Themes for Any Year Level
Need more inspiration? We have dozens of classroom themes that are sure to strike your interest and get those ideas flowing. The following themes can be applied to any year level:
Animal Themes
Kids of all ages love animals, making them great subjects for classroom themes. You can use one of these or combine a couple themes to suit your classroom feel (i.e. exotic animals, African animals, birds, etc.).
Science Fiction, Imagination, and Adventure
Inspire your students to think outside the box and get their imaginations going with flying superheroes, medieval castles, or robots in outer space. These classroom themes are fun to combine with subjects like science and maths!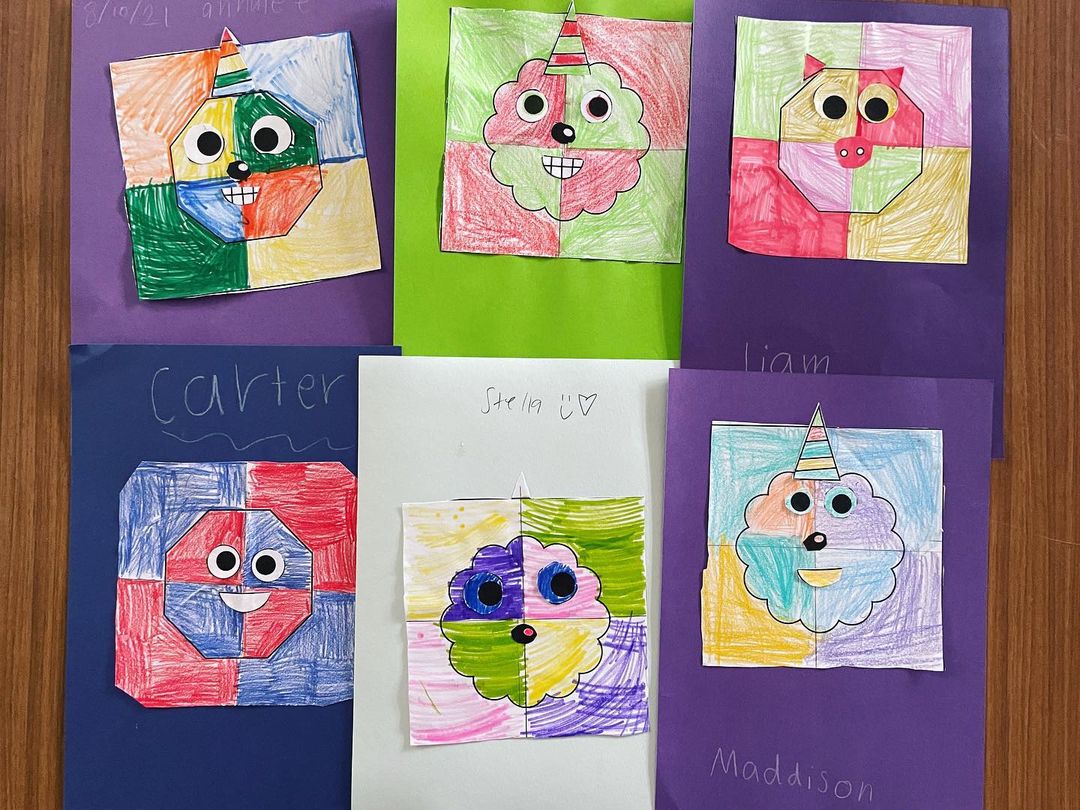 Photo courtesy of Ellie Anderson of Central Queensland 
Arts and Crafts
For an inviting or calming classroom, try an arts and crafts theme. We have varying watercolours, chevrons, and unique shapes:
Patterns and Colours
Want something simple and straightforward? Try a single colour or repetitive pattern:
Botanical
Earthy themes can be calming and beautiful at the same time. Browse through these leafy designs:
Food
Food patterns can brighten up any dull space that may need some colour and spice!
Travel and Places
From Ancient Greece to hot air balloons, inspire your students to discover new places with these adventurous classroom themes:
Misc.
If you still haven't decided on a theme, this final list may give you some ideas! Affirmations will keep your classroom positive and inspiring while a theme like emojis can create a fun atmosphere:
Looking for something different than what we've outlined above? Browse our entire
Classroom Theme Packs collection for ideas and inspiration.