Many of today's teachers are turning to the supportive and vibrant #teachgram community for inspiration, guidance and a way to debrief and share their ideas and thoughts. Within this online digital staffroom, the teachers of Instagram are finding like-minded colleagues and making strong connections that are often turning into real friendships. Teachers are using the platform as an easy professional learning tool and way to keep up to date with current teaching trends and sourcing inspiration from the hundreds of amazing teacher-specific accounts.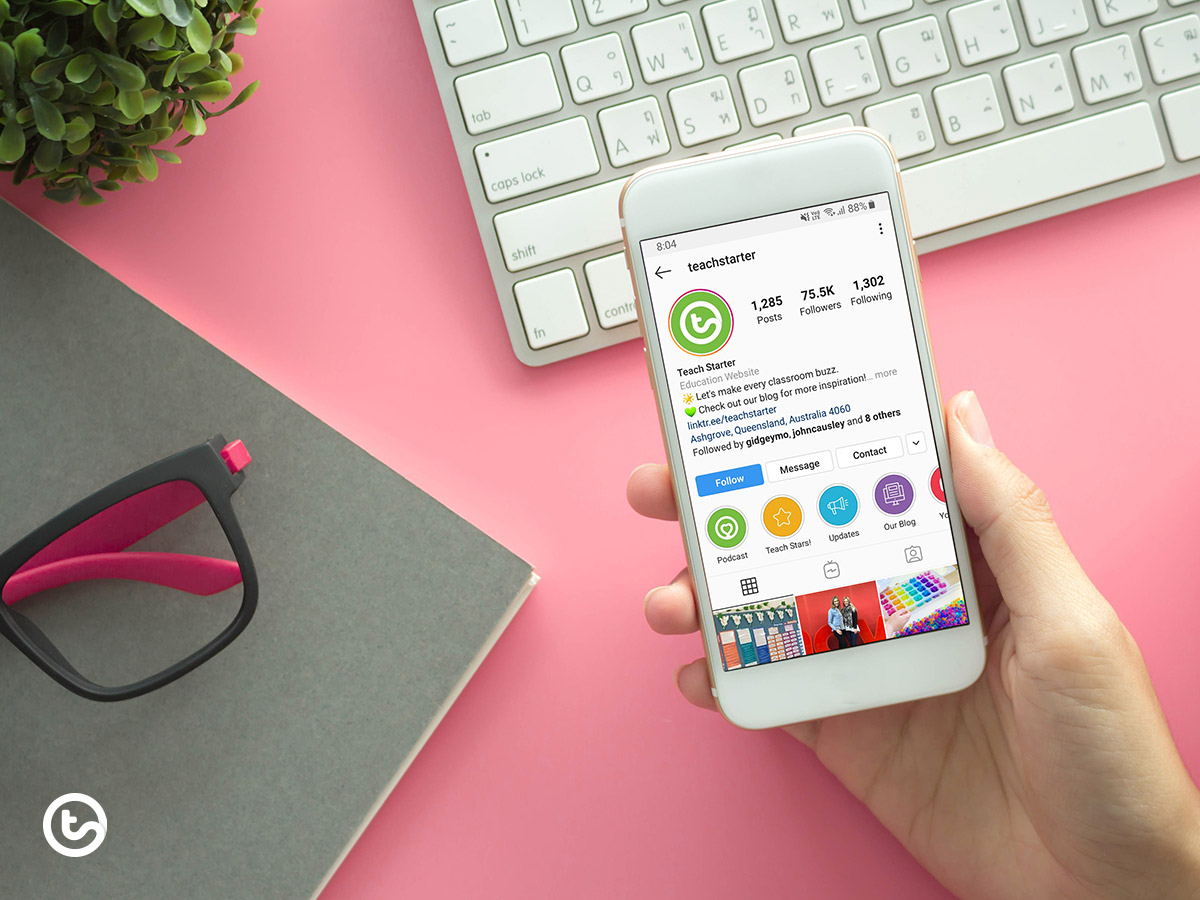 Not sure if you feel comfortable sharing your classroom life on Instagram? You don't have to! The beauty of Instagram is that you can use your own personal Instagram account (which can be set to private) and still follow and engage with teachers who are sharing their classroom life on Instagram.
Feeling like you'd like to dabble in the #teachergram sharing platform? Go for it! Just double-check your school's policy on teachers having an Instagram profile. Obvious things such as not sharing images with children's faces in them are things that you'll have to make sure you're across.
Teachers of Instagram Coming Together
Many teachers who have been following each other for years are also building a network of actual teacher catch-ups in their home towns as well. Holiday teacher meetups have been popular for a few years now as a way for teachers to celebrate the break with other like-minded teachers.
If you're interested in organising a teacher meet up, don't forget we can help! Email us at [email protected] so we can help you with the organisation and prizes!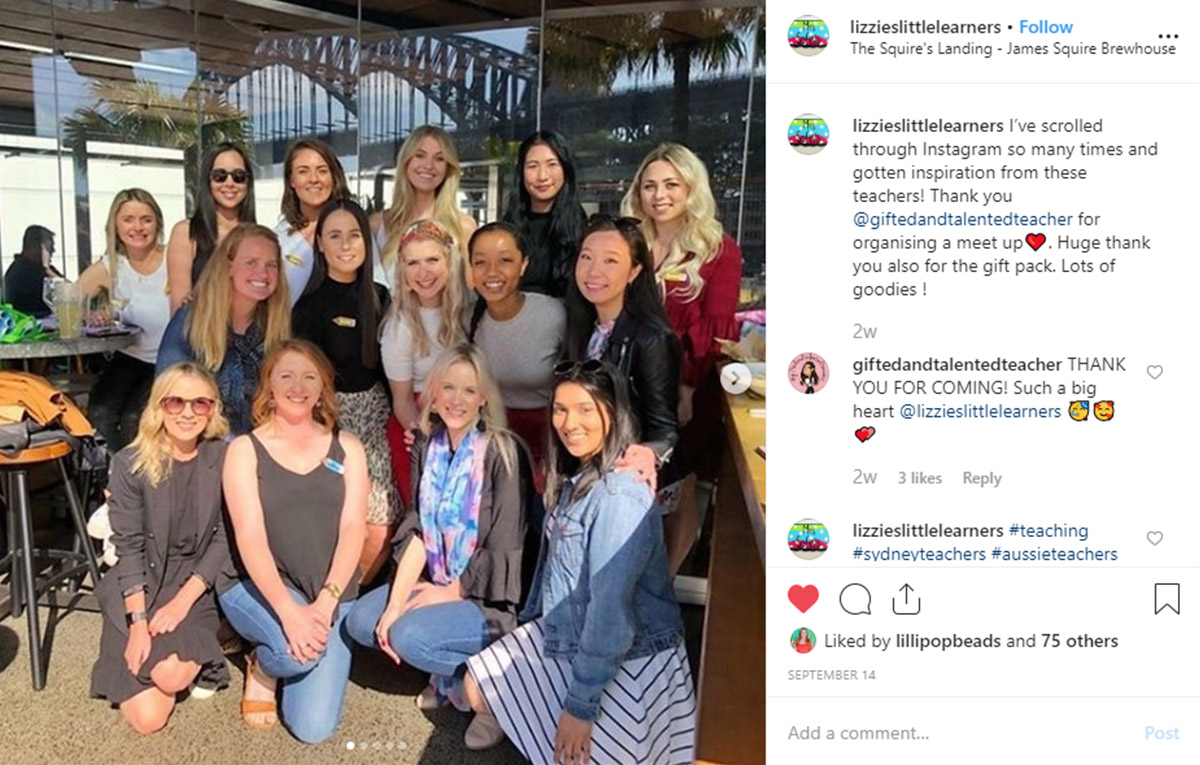 10 Teacher Instagram Accounts to Follow
To get you started, we have put together a small list of must-follow teachers in the #teachergram community! These teachers are inspiring, uplifting and certainly don't hold back. They share everything from the good days to the not so good days, because, we all know there is no such thing as a perfect classroom all year round!
In no particular order, introducing…
Our Creative Classroom
To kick things off, we have the hilarious Ceri from ourcreativeclassroom.
Ceri is a teacher who absolutely loves her job. She is a beacon of light and happiness for her network of teachers that she is in touch with on Instagram. If you want to laugh out loud – Ceri is a must-follow teacher!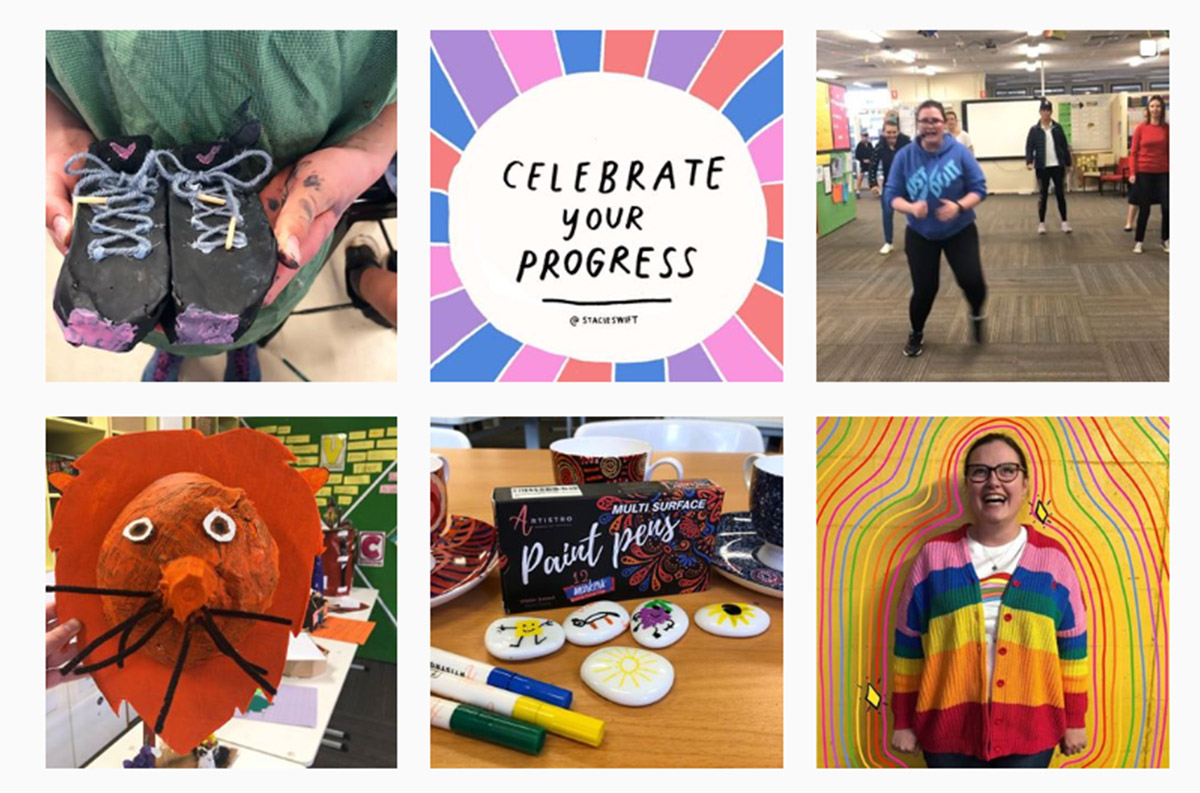 We interviewed Ceri on our podcast, For the Love of Teaching about the Instagram community and the key to being a happy, healthy teacher. Have a listen…
Catherine Williams
Next, we have Catherine Williams, or affectionately known as Cath in the Instagram community. Cath Williams is a warm and friendly teacher, who has collected a wealth of knowledge over three decades in the classroom. A beautiful soul inside and out…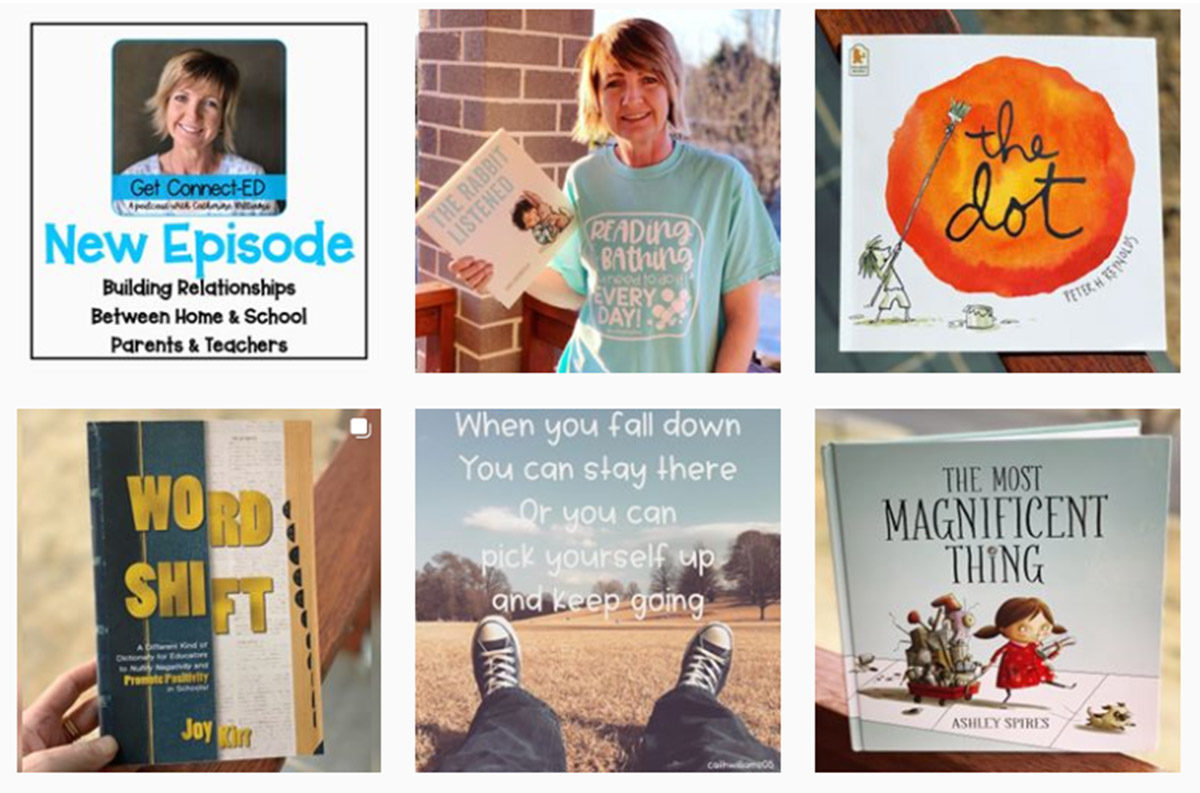 After 30 years of teaching, Cath still has something very special. We also interviewed her on our podcast. Have a listen…
Gifted and Talented Teacher
If you're chasing an uplifting and inspiring teacher to follow – check out giftedandtalentedteacher. All you have to do is scroll through her feed to feel the positivity shine through! She was also responsible for organising a very successful teacher event. This is what she had to say about the meet up:
"Today I organised a teacher meet up and met a group of absolute rockstars, so knowledgable, positive and hilarious. Yes, to lifting each other up and supporting this community"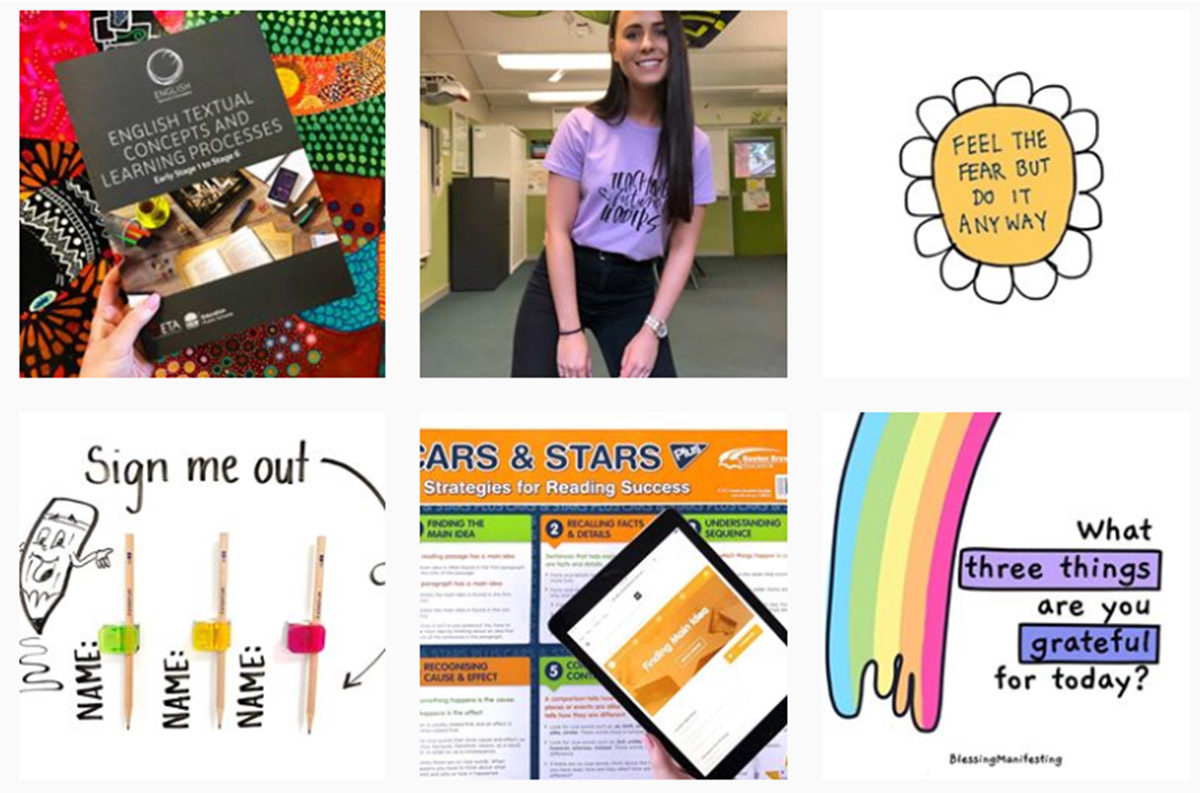 Tea and Country Teaching
Miss. Phillips has got the goods! Follow her for some inspiring quotes and real-life ideas from her classroom. Her cute handle says it all, teaandcountryteaching.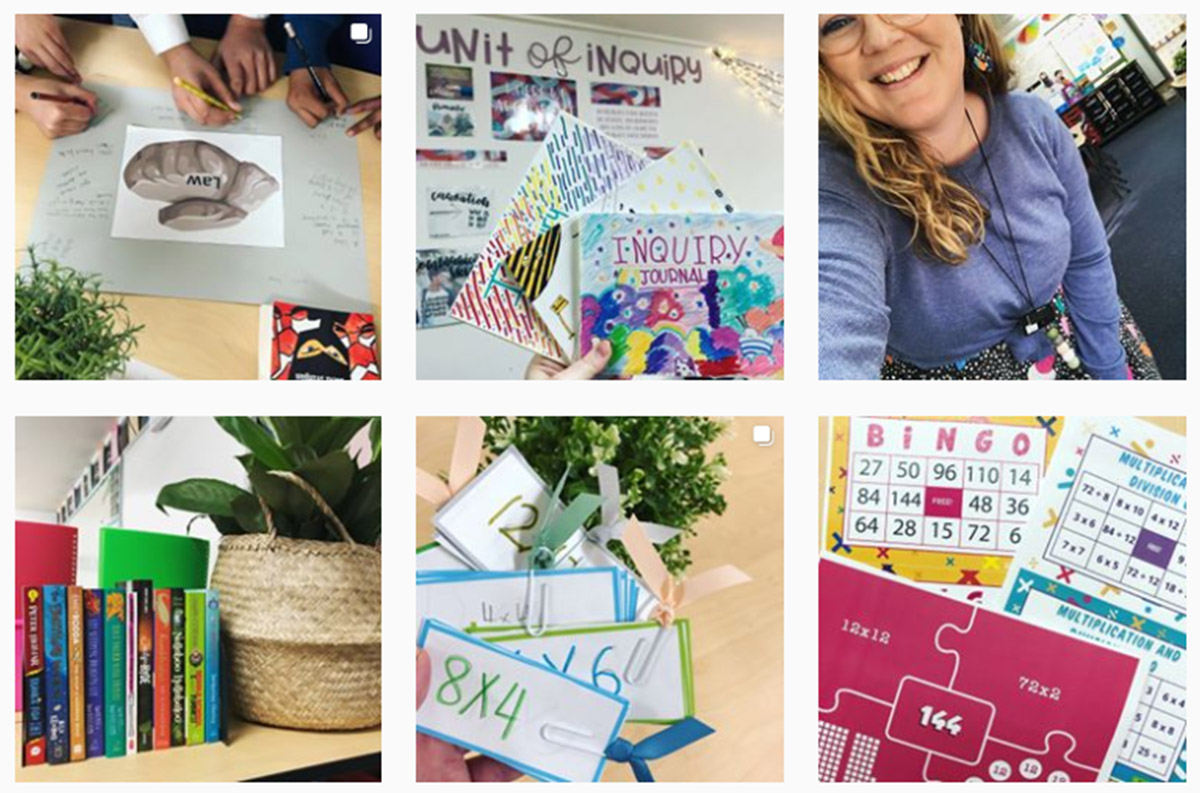 Mr. Mckendrick
An apple certified teacher, Mr. Mckendrick is one to follow. He recently shared some tips for teachers starting their own Instagram account. One of his hot tips was:
Make sure you'd be happy for your school community to see anything that you post. Chances are – they'll find it!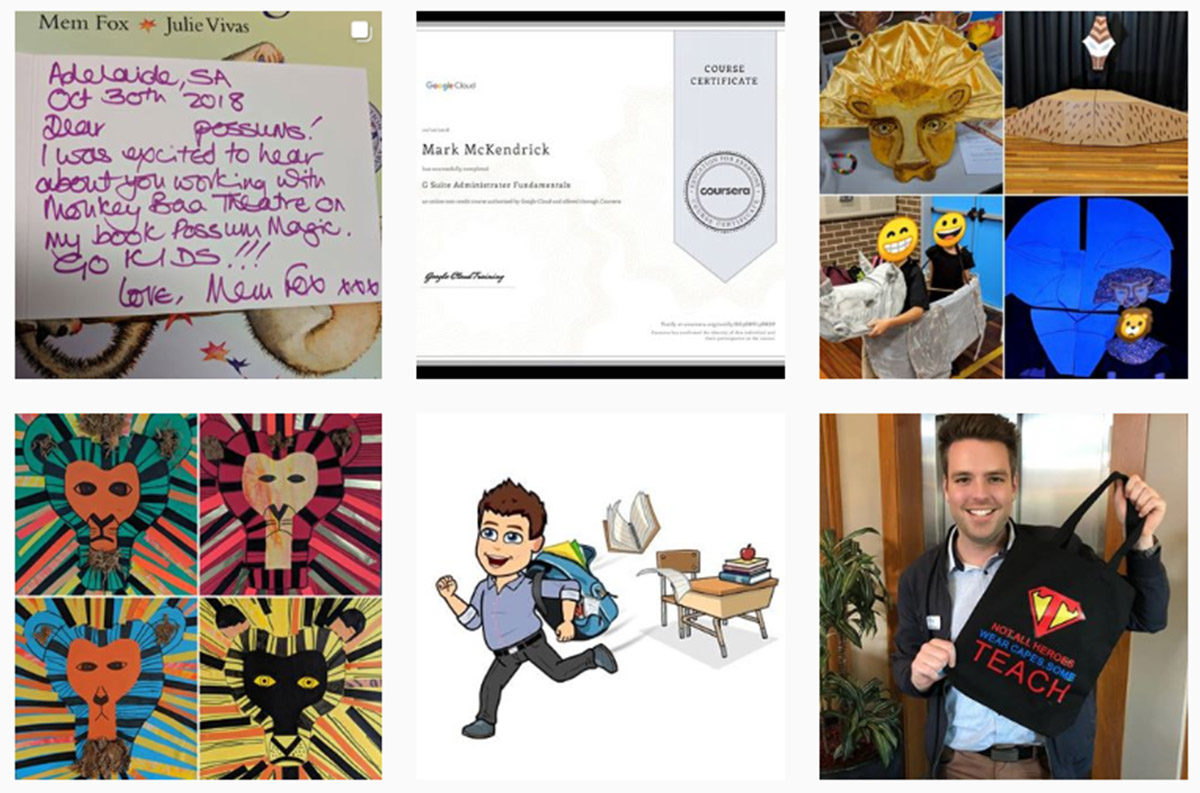 Outback Teacher
The photos shared on the outbackteacher's Instagram are truly beautiful. The red dirt of the outback definitely shines through and she is such an inspiration. She is currently doing relief teaching in a variety of outback communities.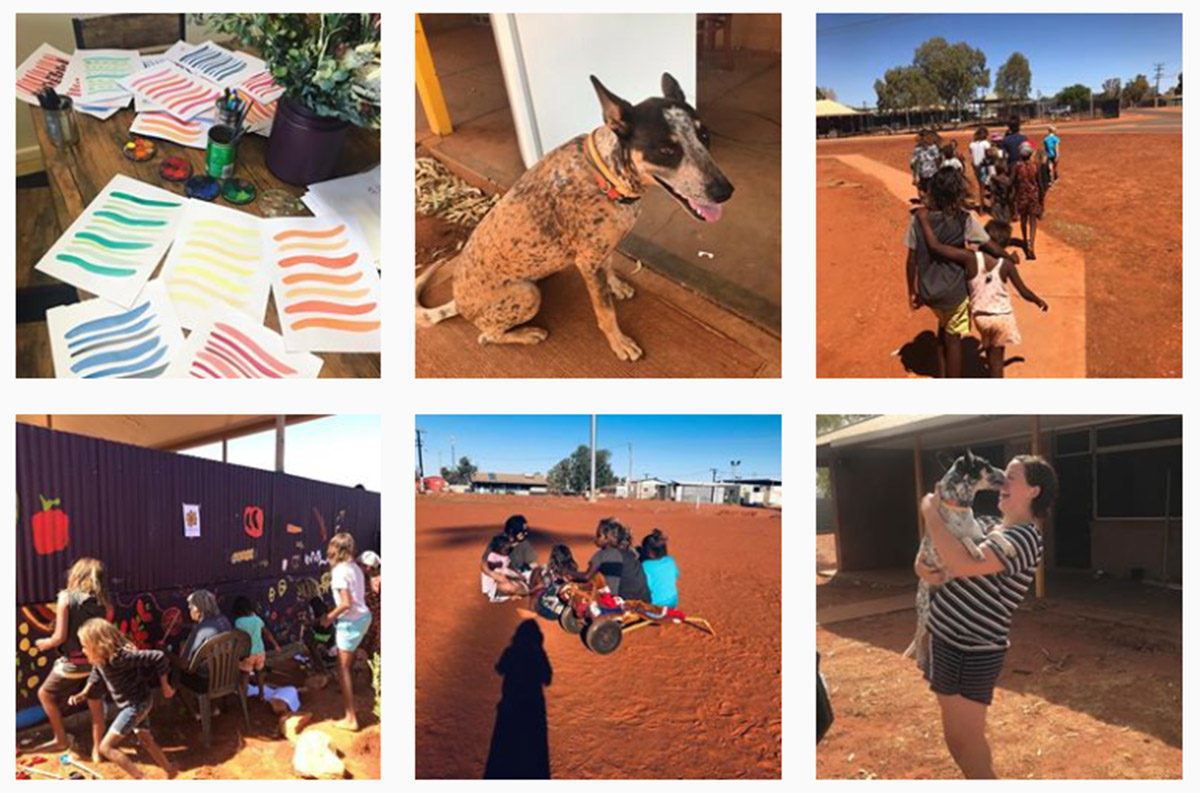 Teacher is Happy
In the world of Insta-teachers many of us have found ourselves comparing. Comparing classrooms, desks, planning, resources, displays, even one another's Instagram feeds! Sarah Sainty, AKA teacherishappy, feels comfortable in the online space she's created for herself and says you can, too. When she's not in her classroom, Sarah loves inspiring others in her Instagram feed and keeps it totally real in her Insta stories.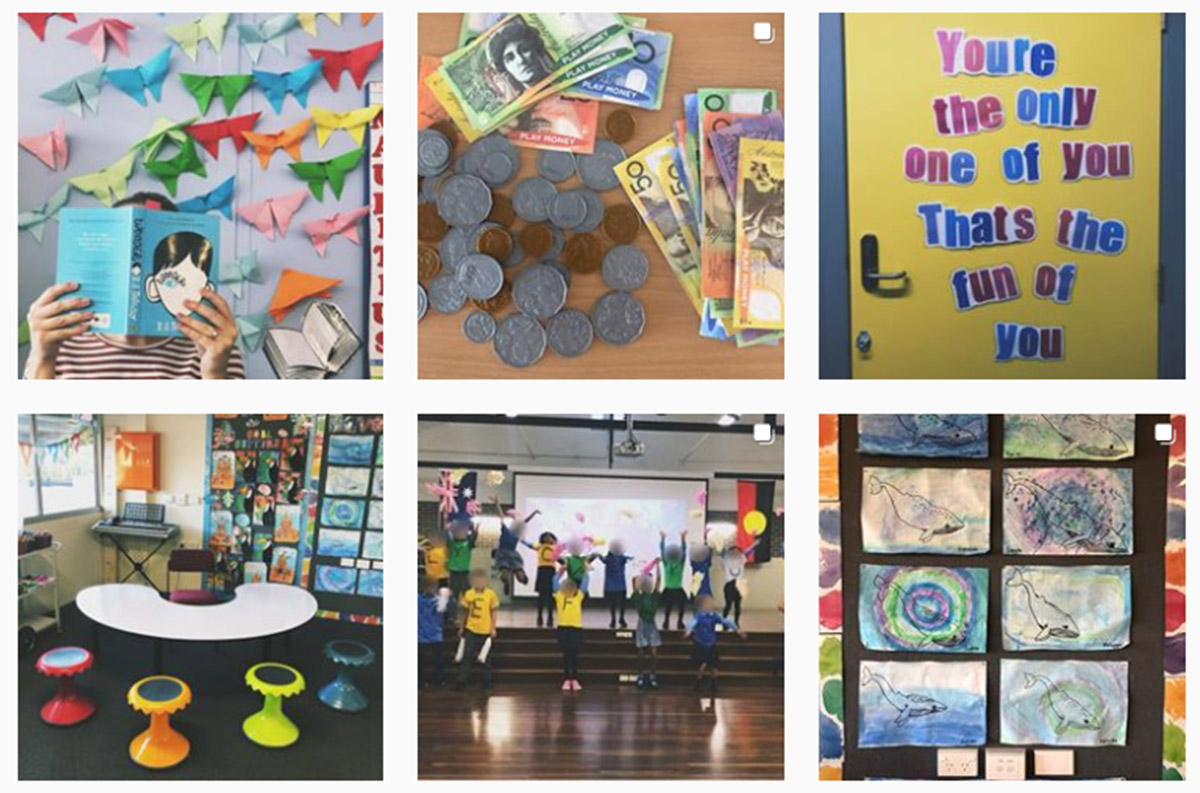 Listen to our podcast where we featured Sarah. She speaks about how to be happy online…
Teaching On the GC
Shandell is in her 30th year of teaching and is sharing her life as a teacher on her Instagram account teachingonthegc. Shandell is currently teaching Year 4 on the Gold Coast, Australia.

Taylor Teaches Tech
We love following along with Taylor and her journey as a Digital Technologies Specialist in Brisbane. She shares her amazing experiences with 34 classes and 900 students. Follow her on taylorteachestech.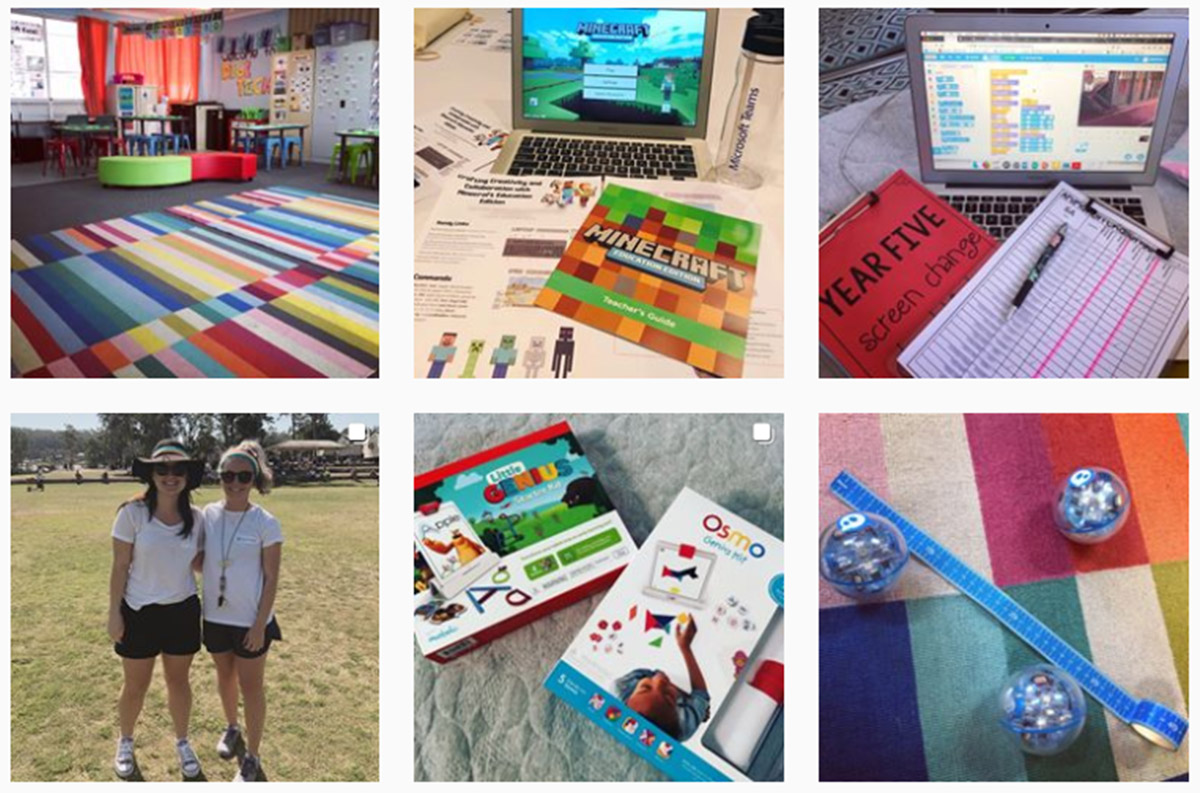 Want to know more about Taylor's top tips in the classroom? Listen to our podcast host, Bron, chat to Taylor about all things tech.
Ms Lovejoy Teaches
Ally Lovejoy is an American teacher whose passion for her job is so contagious! Follow her visually appealing Instagram page, mslovejoyteaches. Read more about her on our blog, Teacher Appreciation | A Teacher Whose Passion is Contagious.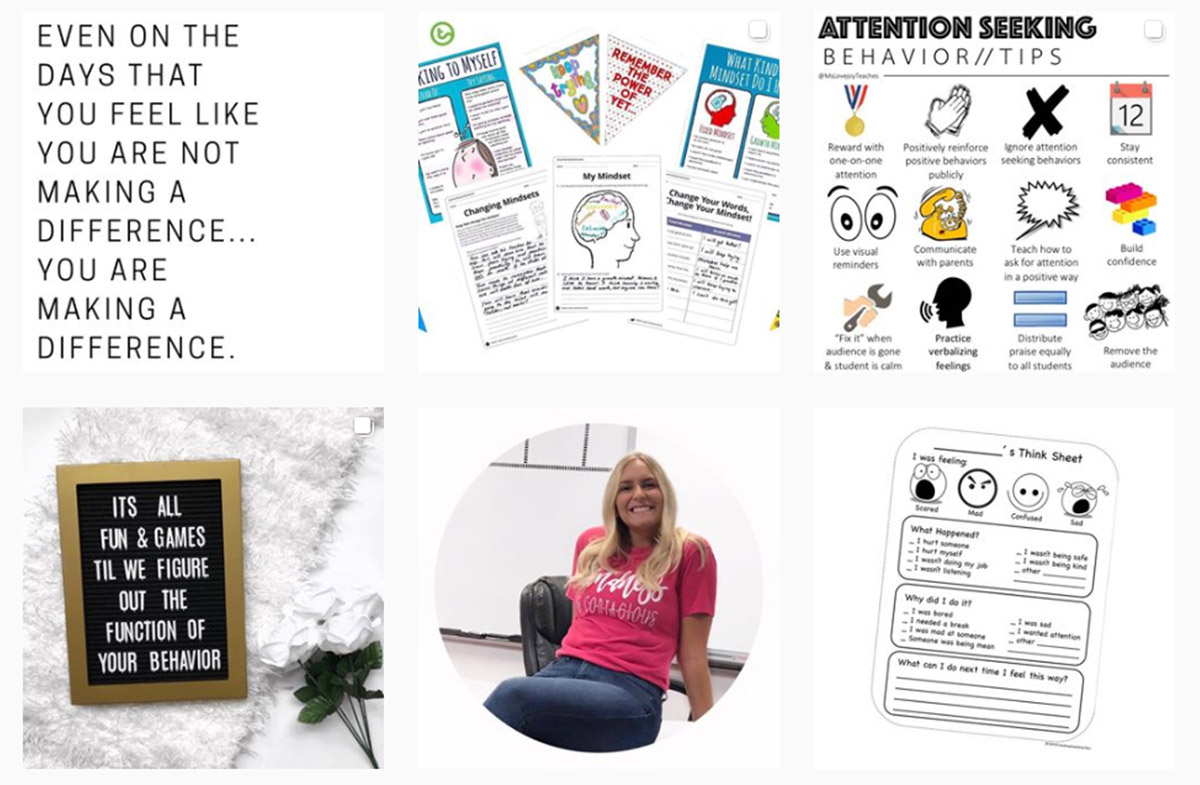 What are some of your must follow #teachergram accounts?
Share in the comments section of this blog for others to follow. Let's share the love!