Have you successfully implemented exit tickets into your classroom? The primary purpose of an exit ticket is to have a quick check-in and see if your students have grasped concepts taught to them in a lesson. Many times, exit tickets focus on the same sorts of questions, such as:
What have you learnt today?
Did you find anything difficult?
Would you like to know more about something?
Circle the face that corresponds to how you are feeling about this lesson.
All of these are fine, however when used time and time again it can get repetitive! And you might find students begin to quickly write 'something' down just so they can go out and play with their friends for lunch! This sometimes means that the purpose of exit tickets becomes distant and they quickly become a bit of a time-waster.
---
Purposeful Exit Tickets for the Classroom (Curriculum-Aligned)
Imagine having exit tickets that specifically align with the curriculum? Imagine having a quick and easy question that you can ask your students to get an indication of their learning progress? Well, after a recent Teach Starter member resource request – we have created a set of Numeracy Exit Tickets that link with the Australian Curriculum for each year level! Winning!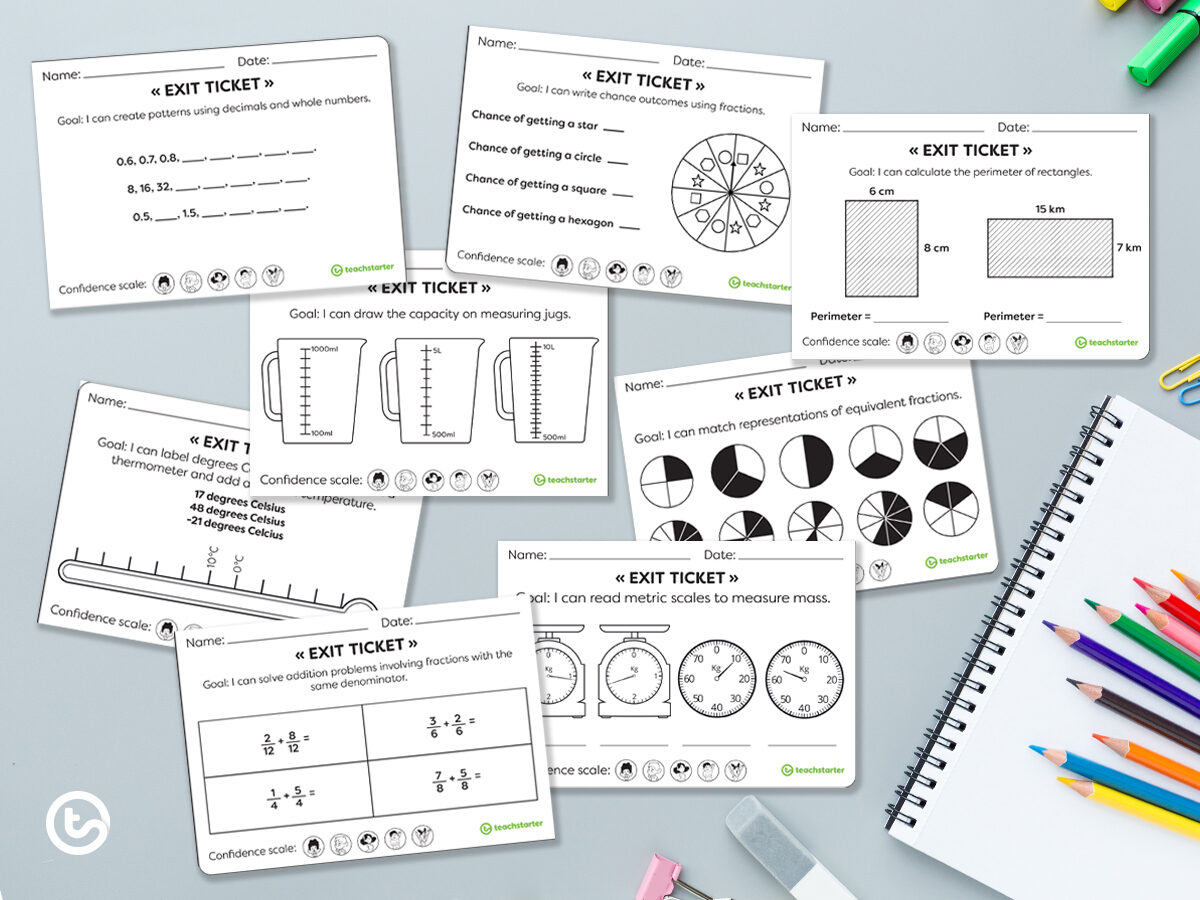 Each exit ticket contains a goal, simple activity and a confidence scale for your students to complete. This is the perfect combination of questions to get a quick idea of how each of your students is progressing on their learning journey!
These exit tickets are great resources to utilise for your lesson closures and can be used in a variety of ways. Some examples include:
Students fill out the exit ticket and talk about their answers with a partner.
Create an exit ticket visual display where students have their very own pockets on the wall. Then, when they have completed their exit ticket they can go and pop it in their very own pocket for the teacher to check when the lesson is finished.
Turn it into a verbal exit ticket. As they leave the room each student hands their teacher their exit ticket and explains their responses.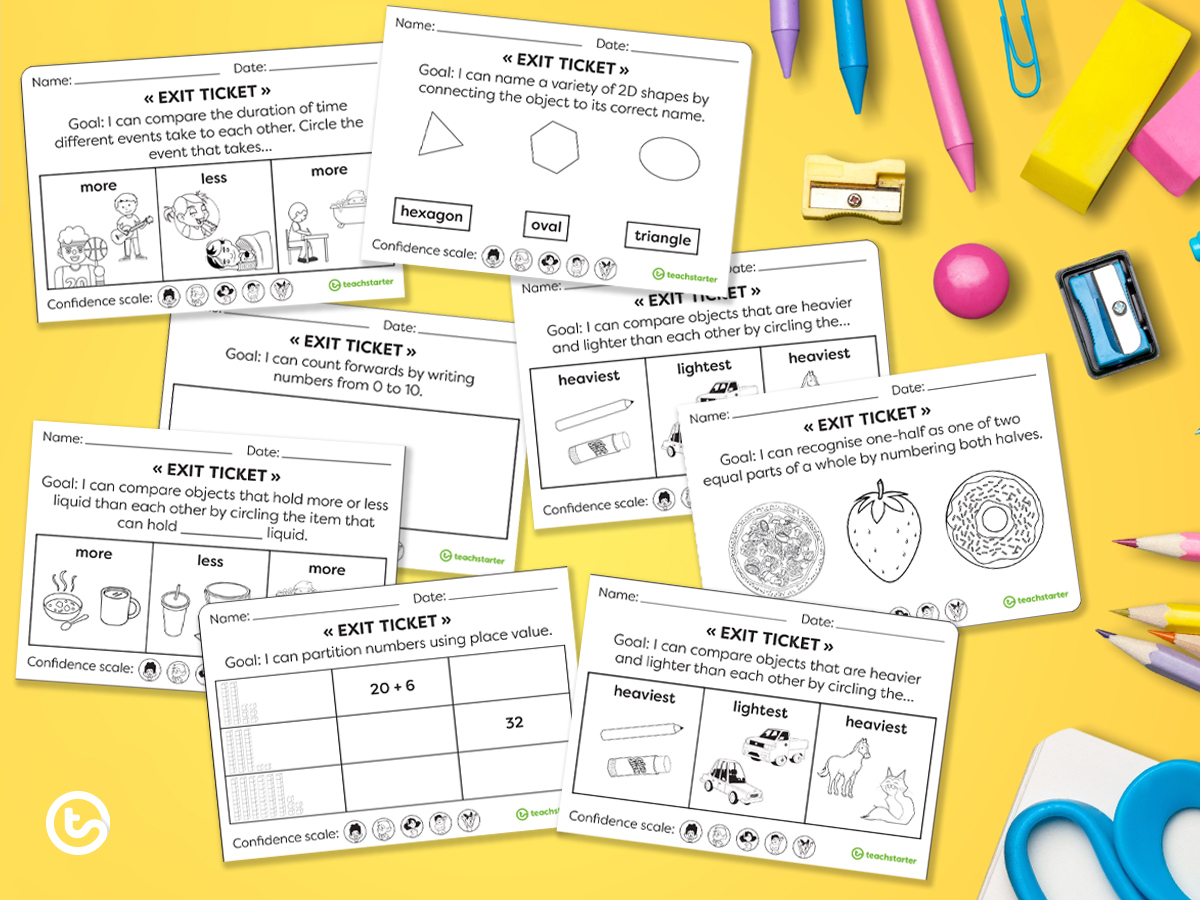 How to Download Our Exit Tickets!
To make it even easier for you, we have included the links to each of the year level specific exit tickets for you! All you need to do is click on the link and you'll be taken directly to the resource page.
Each resource above includes a Microsoft Word option in the download category – meaning you can create your very own exit tickets to suit your class or group of students. Also, the year level has not been included on the exit ticket – meaning differentiation is super easy!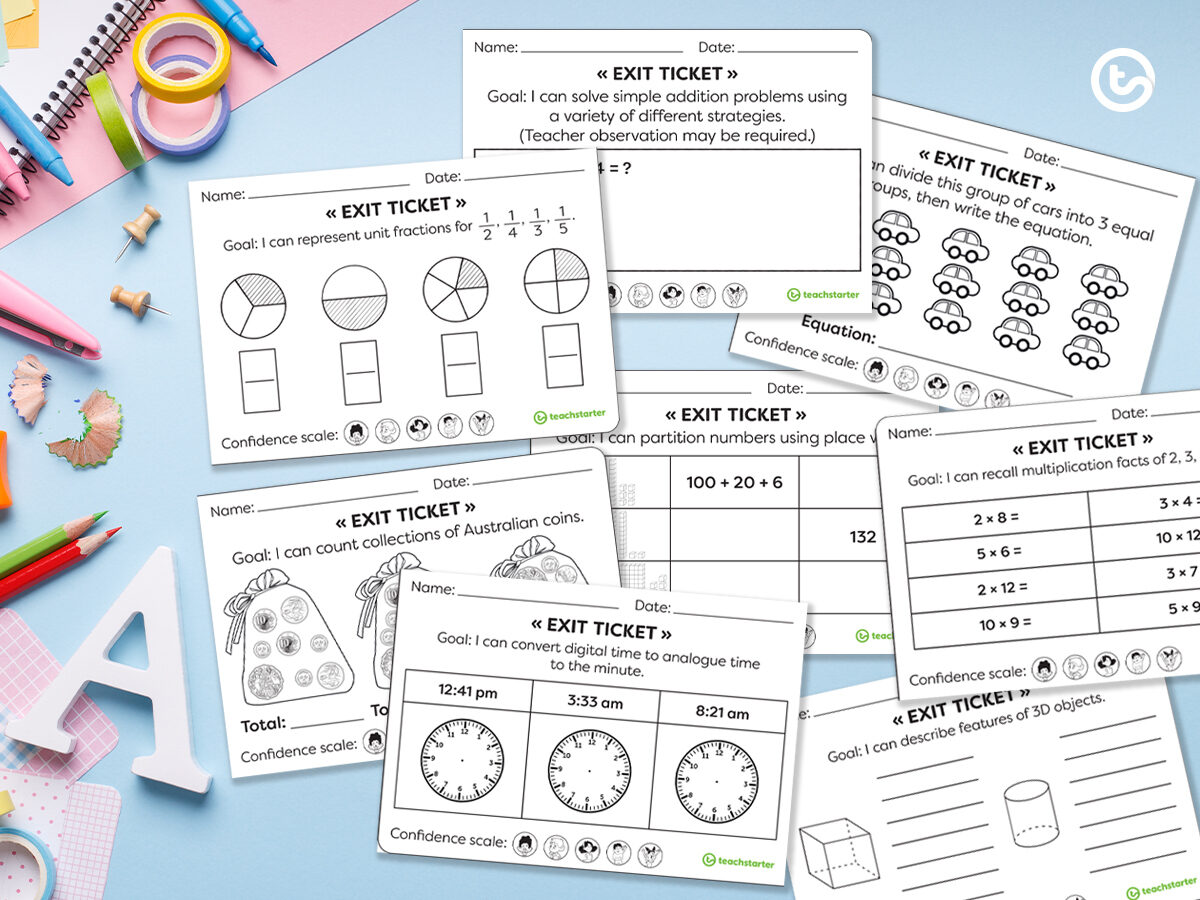 Want more exit tickets? Why not put in a resource suggestion?