3D cube templates with bear illustrations.
This teaching resource is a template for a 3D cube made up of Teach Starter's Bear Squares design. Students can cut out these templates and construct them into 3D cubes, or they can be used for other classroom uses.
Bear cube types include:
Panda Bear
Spectacled Bear
Brown Bear
Sun Bear
Black Bear
Polar Bear
Mixed Bear
These Bear Squares Cubes could be used for: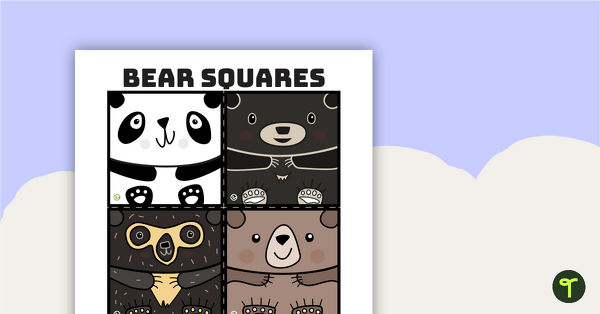 teaching resource
A hands-on educational resource with so many applications!